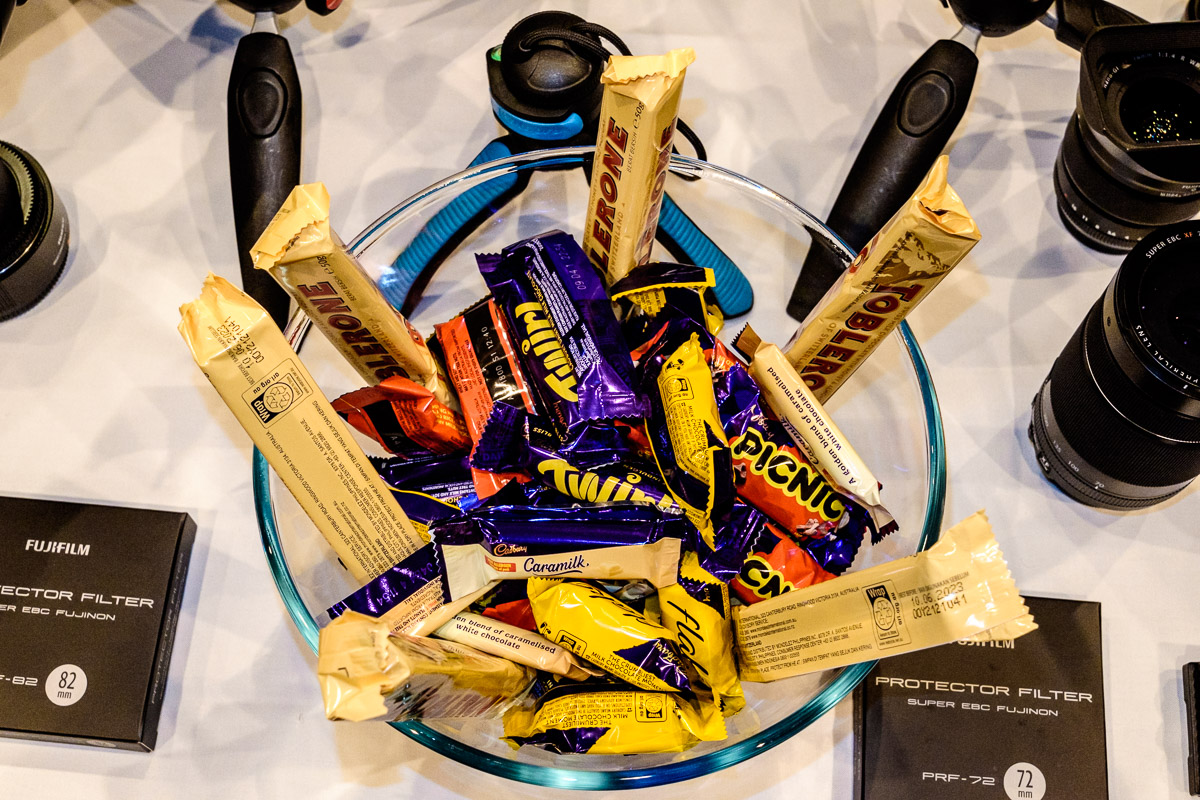 31 Aug

Eye Candy

The heading image was taken at the stand of Fujifilm during the recent PhotoLive Expo 2022. I have resisted the temptation to use the term " Fudgey-Film " in the headline, but it was a close-run thing…

Trade shows are happy affairs – none more so that the ones put on by Camera Electronic in the Novotel Langley, and all parties need some candy in bowls. I noted that several stands took this as a good idea and featured snacks. Whether these were eaten by the staff or clients is immaterial – joy was spread along with the candy wrappers.

For myself, I reflected on another form of joy in the trade hall. here's a picture of the place early on before the visitors arrived: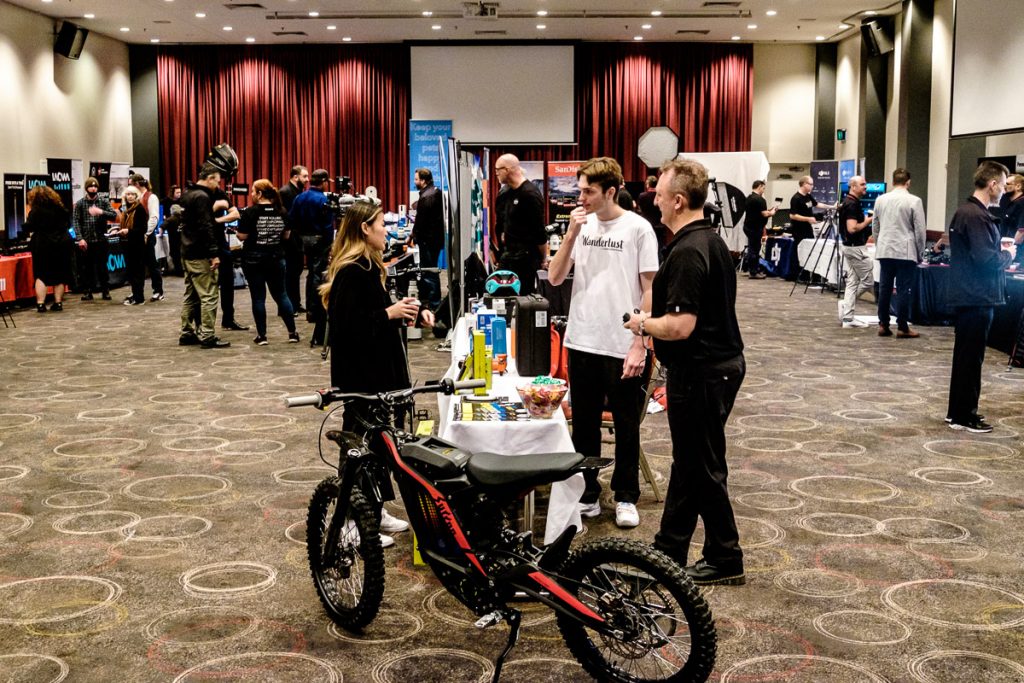 Not that exciting – just an establishment shot. there's the place and there's some of the people. The joy is that the total technical input for it consisted one one button push. I lined up the green horizon, kept the camera level, and pressed. The Fujifilm X-E2 ( an older model ) decided the exposure, focus, and white balance. As the film simulation was set to Pro Neg Hi, it was exactly what my eyes saw on the day. Your colour perception may well be different from mine, but in this case Fujifilm and I agree. It was the closest thing I can get to the dear old Kodak promise that all I need to do is press and they do the rest.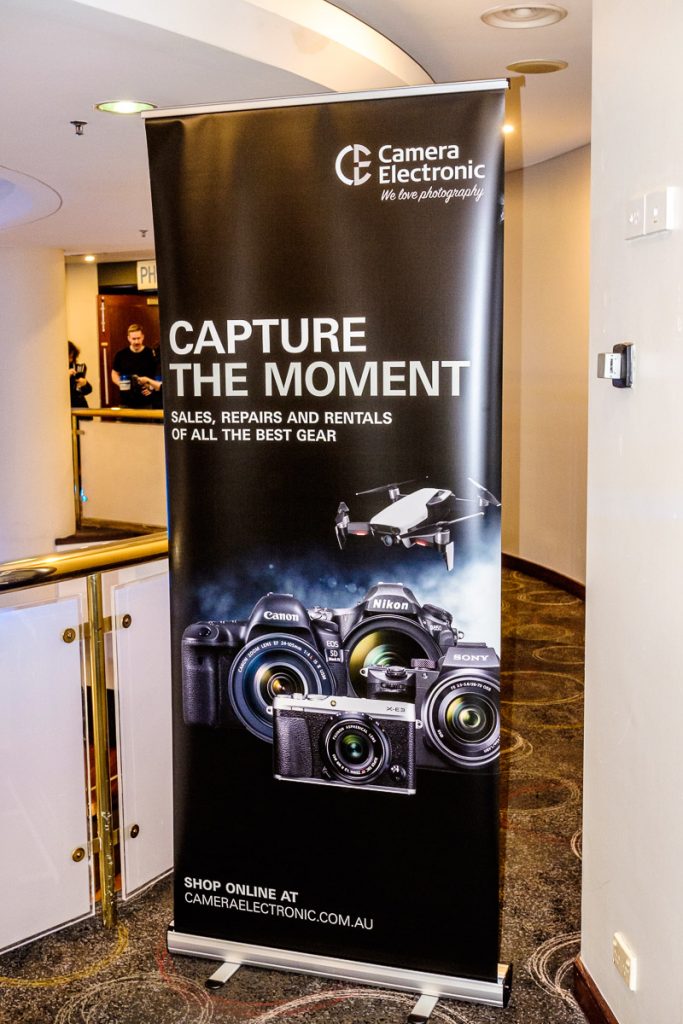 It was largely that for the rest of the morning – with the occasional pop-up of a small flash to look at dark corners. The professional decisions and vast confusions that might occupy another shoot were not there. And as a result, I was allowed to be there in the moment for myself and the capture could be safely left to the Fujifilm. I had the fun and it had the work. Would that all photo assignments could be done as easily and pleasantly.
Mind you, I've had to can a couple of the stand images as they had the occasional jarring element in them…this one of the underwater housings and accessories would seem to be the only one that legitimately might include a water bottle amongst the stock. At least the goods on display were perfectly safe should it be knocked over…