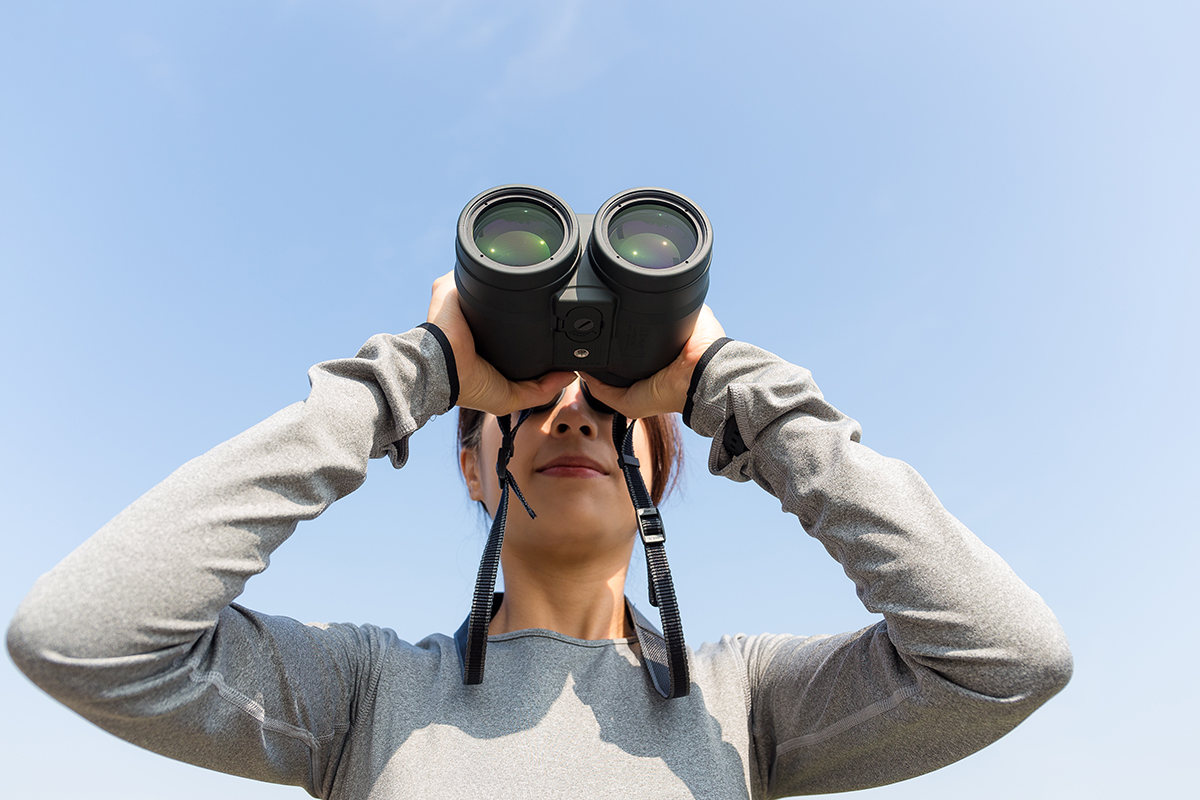 21 Jun

Pack Binoculars On Your Next Outdoor Adventure

When planning and packing for an outdoor adventure, most of us grab our trusty DSLR or mirrorless camera. Add to this some suitable lenses for landscape or wildlife along with fresh batteries and memory cards. But have you ever considered that you might be missing out on something? A handy addition to any wildlife or landscape photography kit is a pair of binoculars. 

Binoculars have come a long way since the models our grandparents handed down to us. Bulky, heavy and optically imperfect antiques have retired. These have given way to modern binoculars with the same level of build and optics quality as a modern camera lens. It is also astounding just how many styles and variants of binoculars there are. What's more, brands such as Nikon, Canon, Olympus and even Leica develop precision binoculars. They all have a long history of making precision optics for more than just camera gear.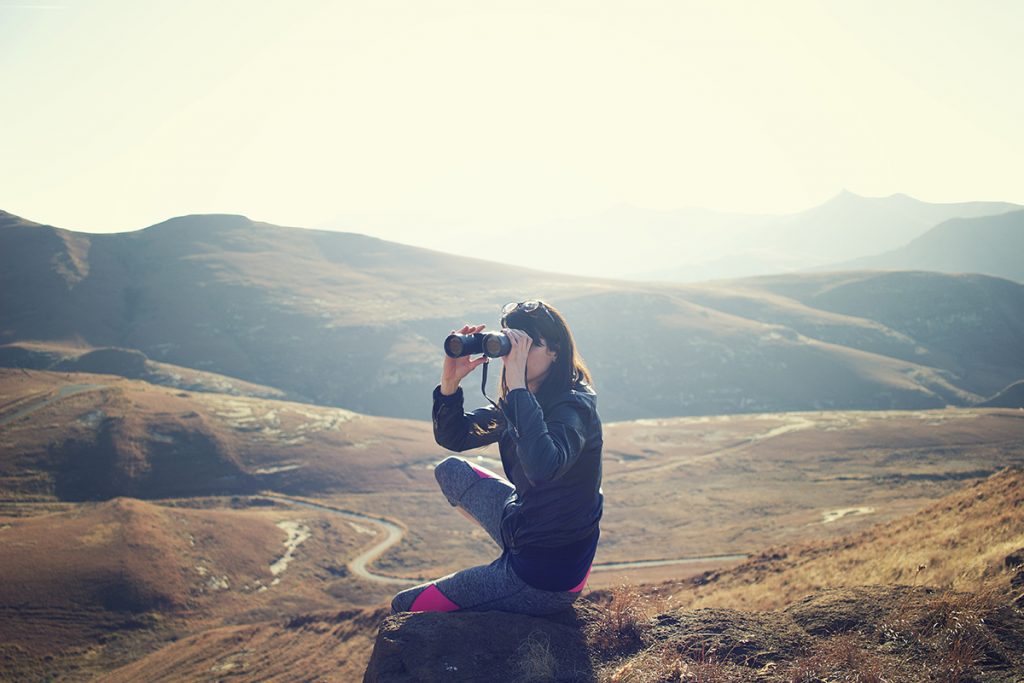 There's a lot to be gained from packing a pair of quality binoculars on your next outdoor adventure. For wildlife photographers, it provides a means to quickly scan a location and spot distant wildlife. It saves you from having to travel long distances only to find that there's no birdlife around. Or, if you want to scout the best vantage point, a pair of binoculars are ideal for finding a suitable location. It sure beats using your camera and heavy telephoto lens to spot subjects and locations. The same concept applies to landscape or seascape photographers that want to gain a quick lay of the land. 
Canon 12×36 IS III Image Stabilised Binoculars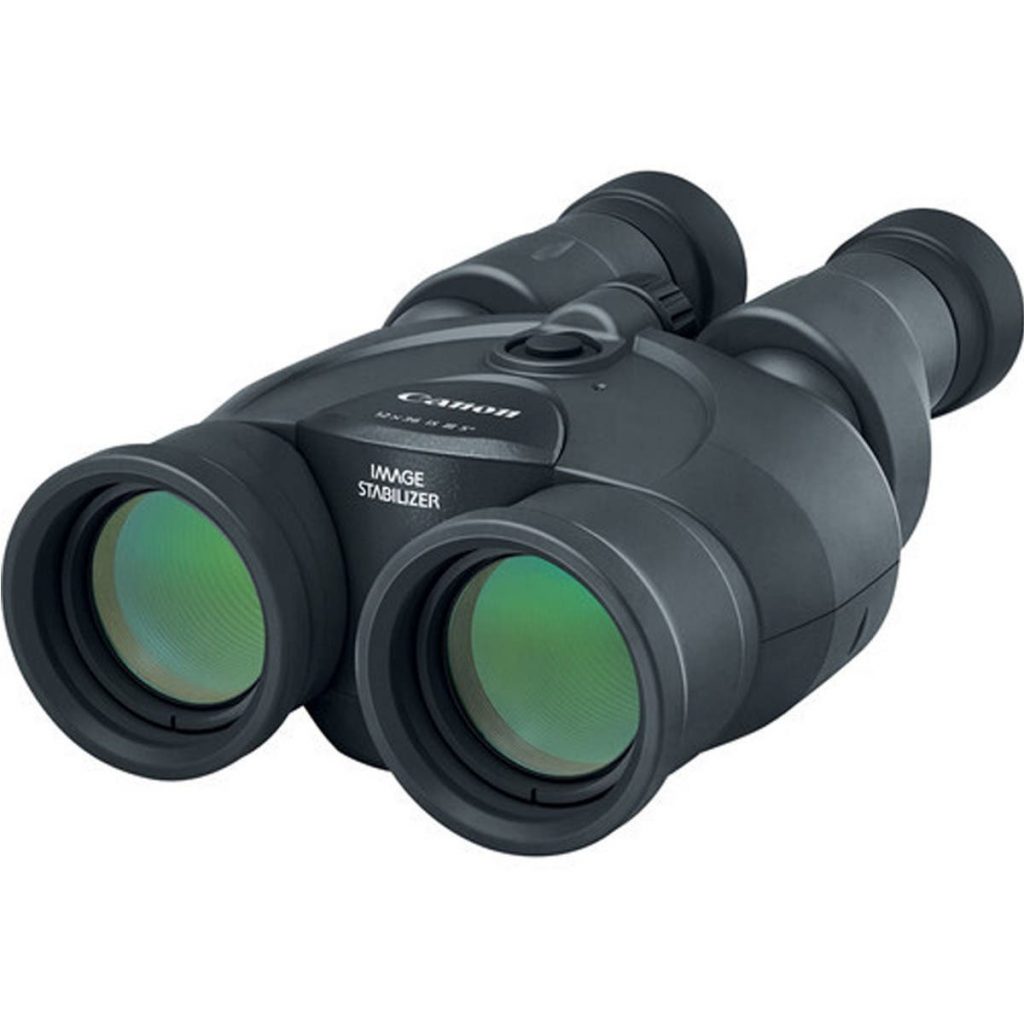 The Canon 12×36 IS III Image Stabilised Binocular is the third generation of this model with improved optics, image stabilisation, and microcomputer. Yes, binoculars feature IS and chips now! The Canon 12×36 binoculars are compact at only 17.53cm long and lightweight 652g. As a result, packing this into your travel kit is a no-brainer. The Canon 12×36 delivers IS through Vari-Angle prisms that respond to the direction of the internal gyroscopic sensors. It compensates for vertical and horizontal movement caused by handheld usage.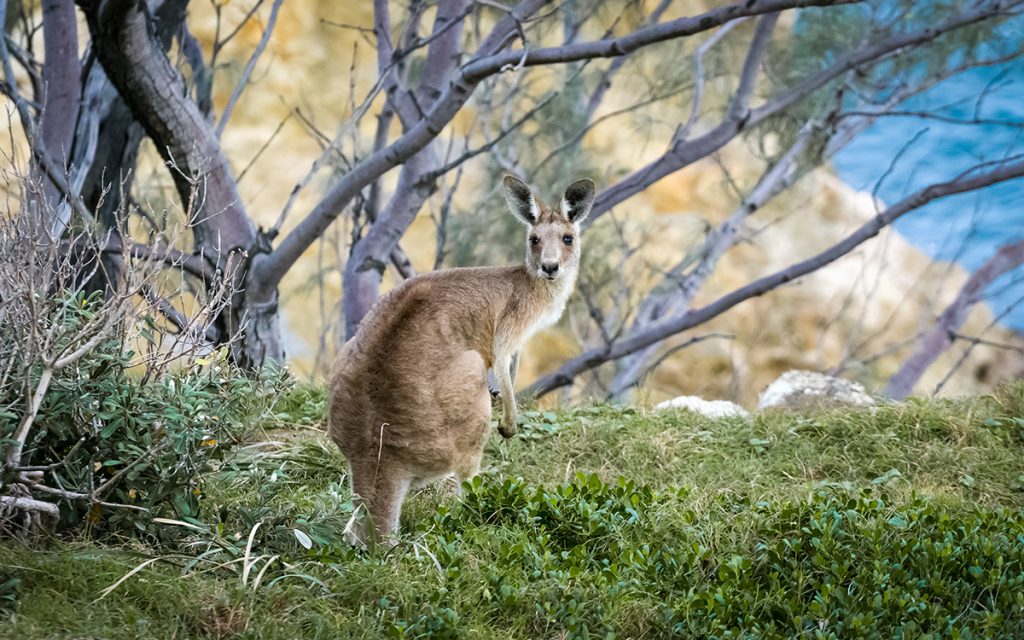 Image quality is optimised through Canon's anti-reflective Super Spectra multi-coatings to manage image contrast and loss of light. The rich depth of field is gained thanks to the use of the Porro prism optical path – this is the bit that helps you gauge distance. The Canon 12×36 IS III binoculars deliver a 60-degree field of view that translates to an 80m field at 914m in the distance. The total optical magnification is 12x, and the objective lens is 36mm.
Leica 8×50 Ultravid HD Plus Binoculars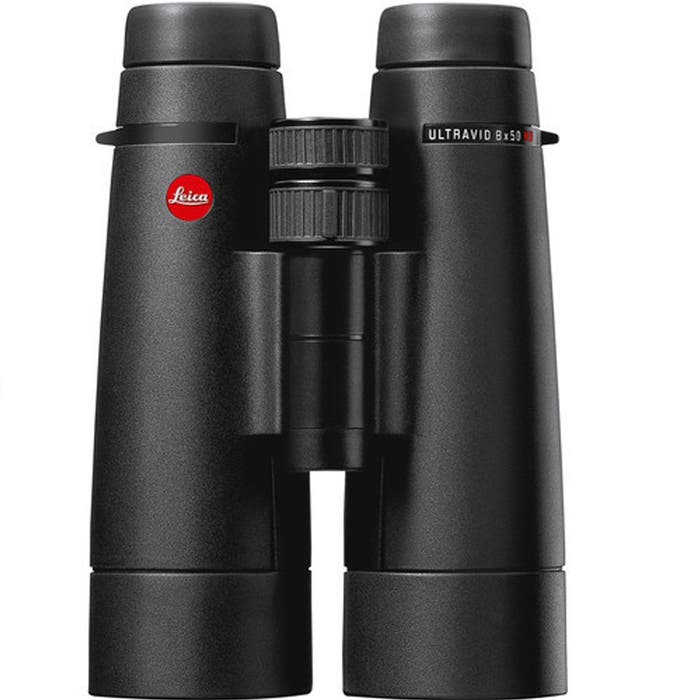 Leica is, without a doubt, the leading brand in high precision optics. It is no surprise that the Leica 8×50 Ultravid HD Plus Binocular is one of the best on the market. If you are looking for a pair of binoculars that delivers bright and clear optics across your entire field of view, this is the one. The Leica 8×50 features phenomenal build qualities – as you would expect. It features a magnesium chassis, titanium centre hinge, slip-resistant rubber body armour, and nitrogen-filled, fog proof and watertight to 5m. What's more, the Leica 8×50 binoculars can operate between -25 and 55-degrees Celsius.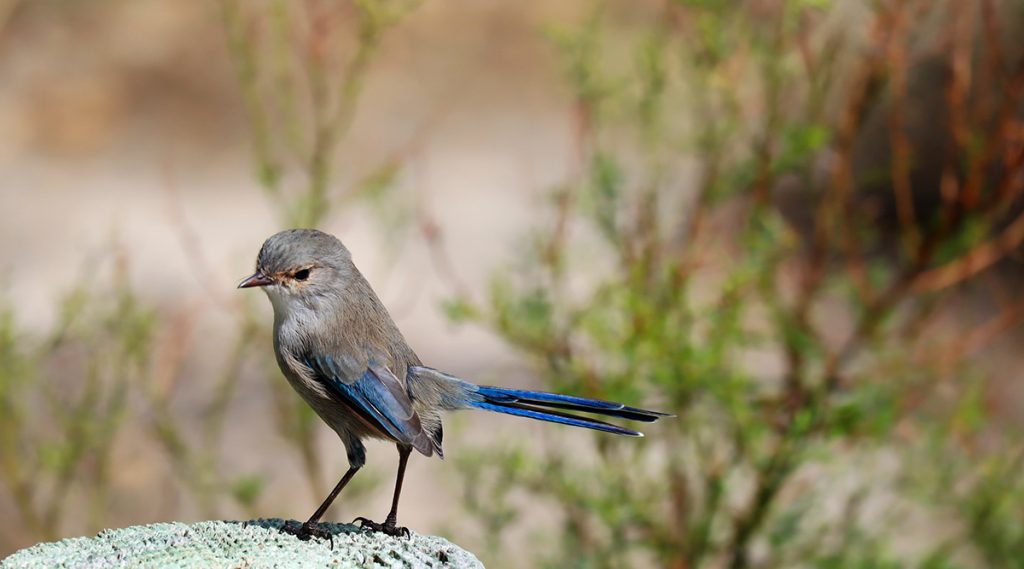 The Leica 8×50 Ultravid HD Plus Binocular is 182cm long and weigh precisely 1kg – you'll need a neck strap for these. The binoculars deliver an 8x magnification and a 50mm objective lens diameter in terms of optical performance. In practical terms, that offers a broad 117m field of view at 1000m. The use of high-precision SCHOTT HT glass optimises light transmission and improves colour fidelity. The optical prisms feature Leica's High Lux System coatings. The outer lenses boast scratch and abrasion-resistant coatings and an AquaDura hydrophobic coating to reflect water and oils. 
If you're looking for a pro-grade pair of binoculars for wildlife spotting or landscape scouting, it is hard to go past the Leica 8×50.
Nikon 7×35 Action Extreme ATB Binocular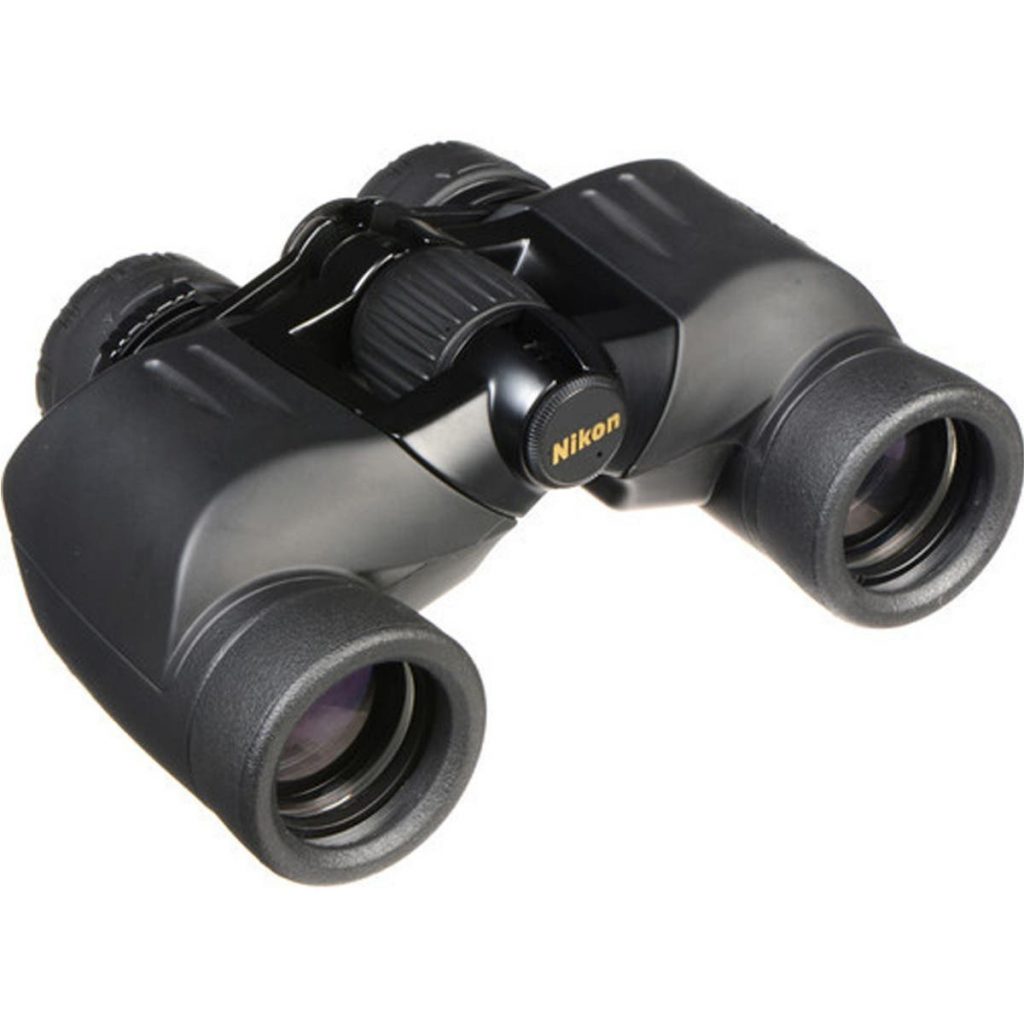 If you intend to spend time on or near the water, the Nikon 7×35 Action Extreme ATB Binocular is your best bet. The Nikon 7×35 is lightweight at 652g and will match any extreme weather conditions. The body is wrapped in rubber material to provide a confident grip in wet weather. The lens barrels feature O-rings to contain the nitrogen-filled atmosphere and ensure anti-fog performance in cold conditions. What's more, the Nikon 7×35 features an ocular rain guard to cover the eye-pieces from rain and spray when the binoculars hang around your neck.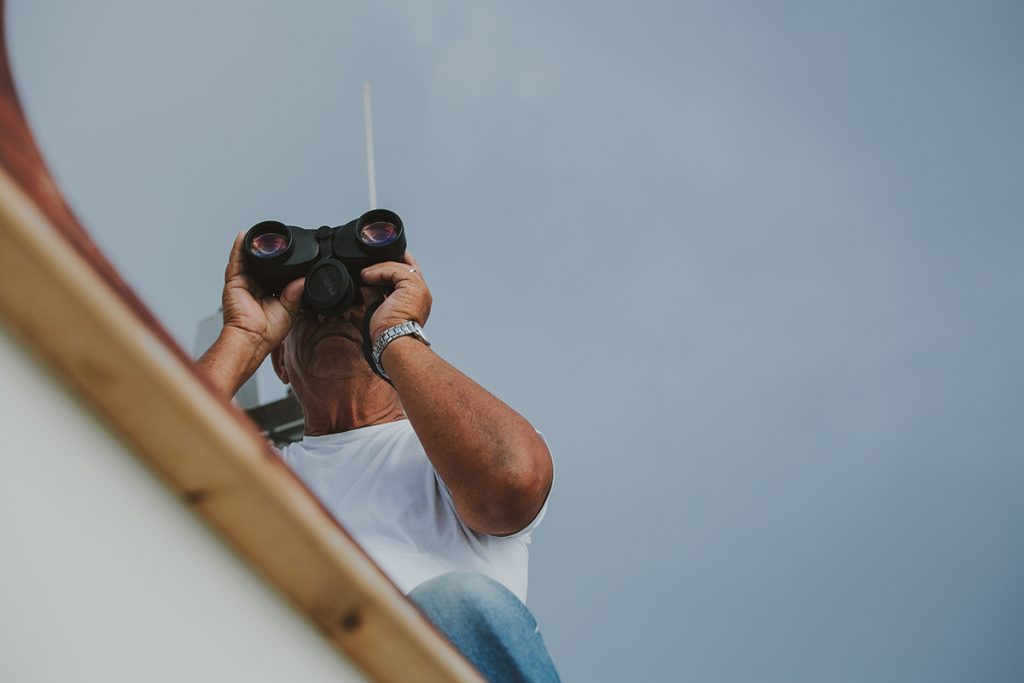 The Nikon 7×35 Action Extreme ATB Binocular features a suitable 7x magnification, 35mm objective lens diameter and a 148m field of view at 915m. With that field of view and the optical quality, you avoid the disorientation often felt when using binoculars on open water. The internal optics are just as impressive as the external build quality. The Nikon 7×35 boasts a Porro prism design with BAK4 precision prism glass. Plus, they deliver outstanding image quality through the use of anti-reflective multi-coated glass. If you love boating life or seascape photography, pack the Nikon 7×35 Action Extreme ATB Binocular. 
Steiner 10×42 SkyHawk 3.0 Binoculars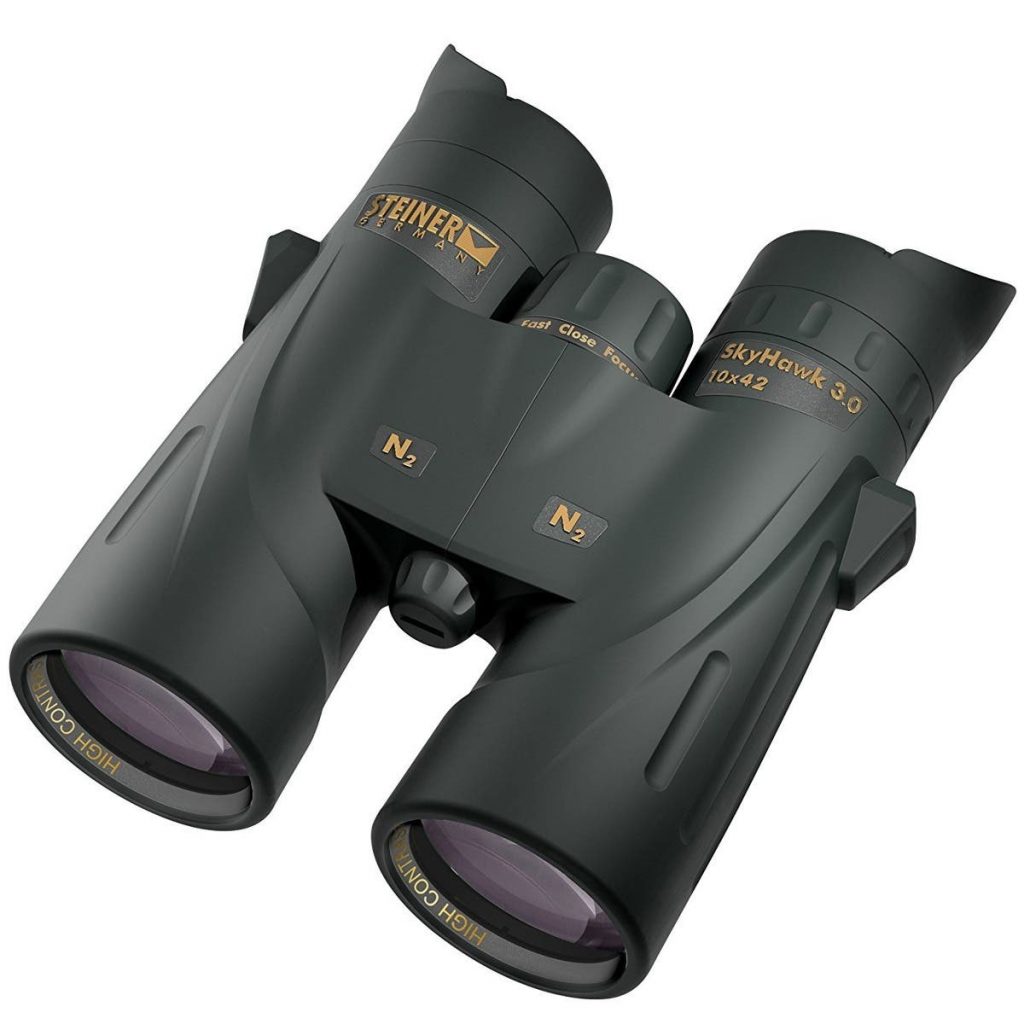 The Steiner 10×42 SkyHawk 3.0 Binoculars are one of the best all-purpose binoculars out there. If you love bird spotting or wildlife photography, you cannot go wrong with a pair of Steiners. The 10×42 SkyHawk binoculars are compact at 147mm and lightweight at just 750g. They will take up next to no room in your pack and cause little interference around your neck.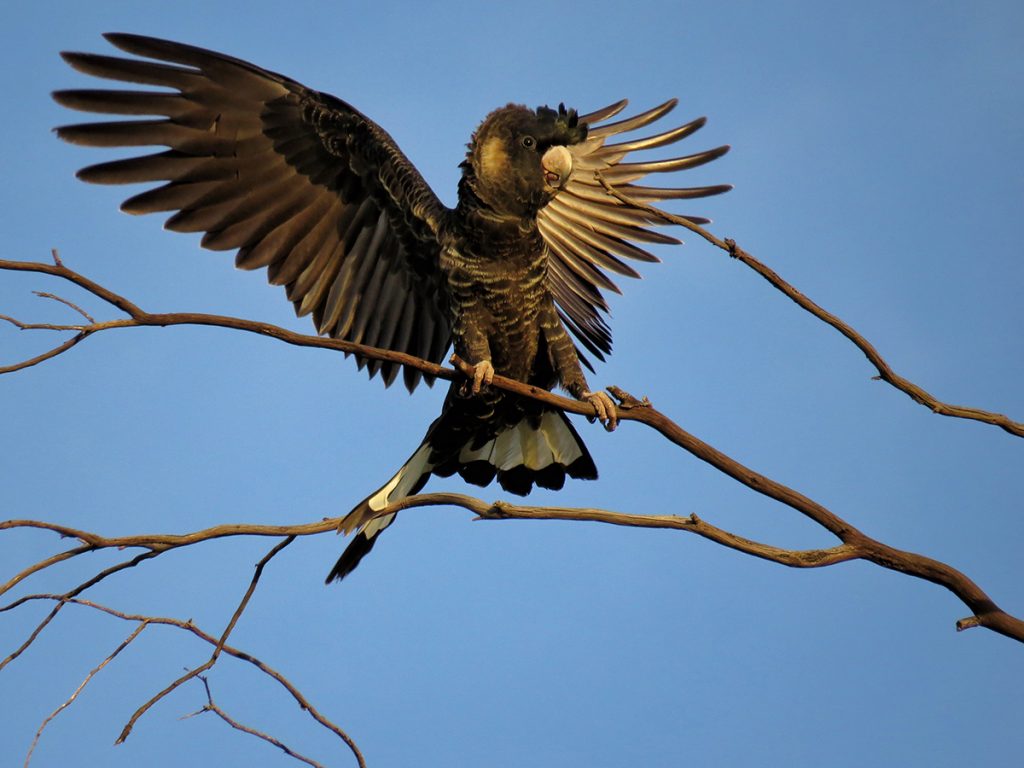 Despite not sporting a recognised camera brand name, Steiner produces specialist optics, with the 10×42 SkyHawks being no exception. They deliver a 10x magnification with a 42mm objective lens diameter. As a result, the field of view at 1000m is 108m – making them ideal for bird spotting. In terms of build quality, they feature a highly durable polycarbonate housing that is water pressure proof up to 3m. The exterior coating is non-slip rubber to protect against oils, acid and nasty weather. The Steiner 10×42 SkyHawk 3.0 Binoculars deliver outstanding optics in a range of conditions. 
Final Thoughts
If you are looking to optimise your landscape, wildlife or travel photography kit, pack a pair of suitable and precision binoculars. Take your hobby to the next level and build upon your spotting and scouting skillset with a pair of binoculars from Canon, Nikon, Steiner or Leica. What's more, these are just a few of the brands and models available in a growing range of enthusiast to pro binos. Fortunately for you, we have an extensive range of binoculars available for your next outdoor adventure at Camera Electronic. No matter where you intend to travel or what you hope to see, jump online or head into one of our stores for expert service and support.