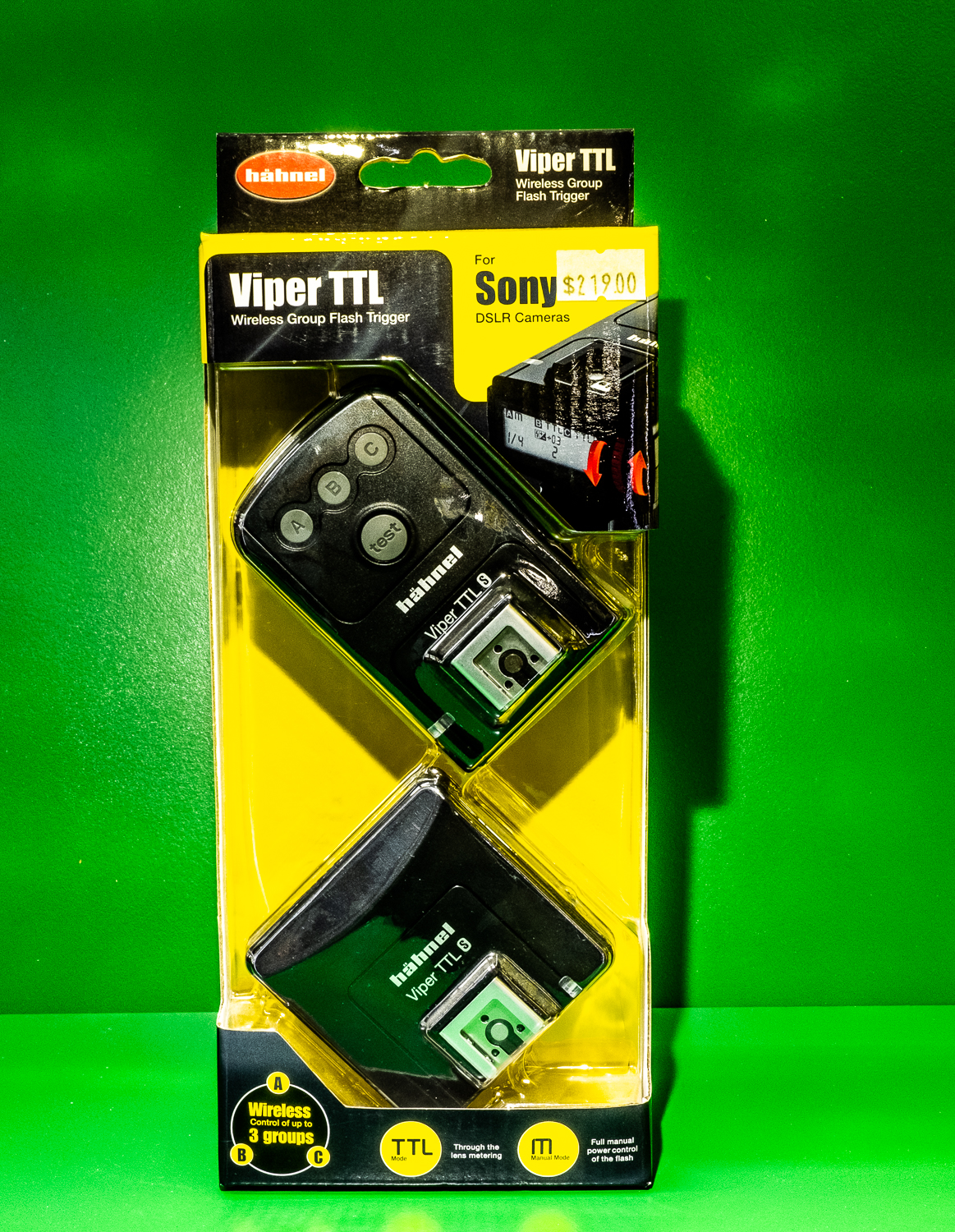 04 Dec

Snake Season

And we don't just mean at Tomato Lake or Jackadder or in the carpark of Murdoch Hospital…and that was a Dugite and I kept the car door closed for quite some time, thank you.

We mean on the accessory wall of Camera Electronic and of interest to people looking for a wireless trigger setup. In this case specifically for Sony cameras  but the other big makers are also catered for. The only reason this got missed in the wireless roundup was that they had sold out so well as to be missing from the rack at that time. They're back.

Hähnel Viper kits are an ultimately simple 3-group wireless trigger system with a low profile form. They do not stick up and catch on your camera or parachute straps. The basic operation is very user-friendly and you can cut the groups off and on with one button push. Triggers that require you to practically reprogram them every time you move or need a light change defeat the purpose of the whole thing.

Another good feature that some other triggers forget – you sometimes need the fill flash from the traditional on-camera position to make the composition pop. Lots of triggers take up the hot shoe and leave you with this light hole in the middle.

Not Viper. That hot shoe on the top is live even while the thing is working, so make use of it. Of course, this means buying more flashes, but what's a camera store for, eh?

Personal endorsement. I use Hähnel Captur triggers and they never fail.