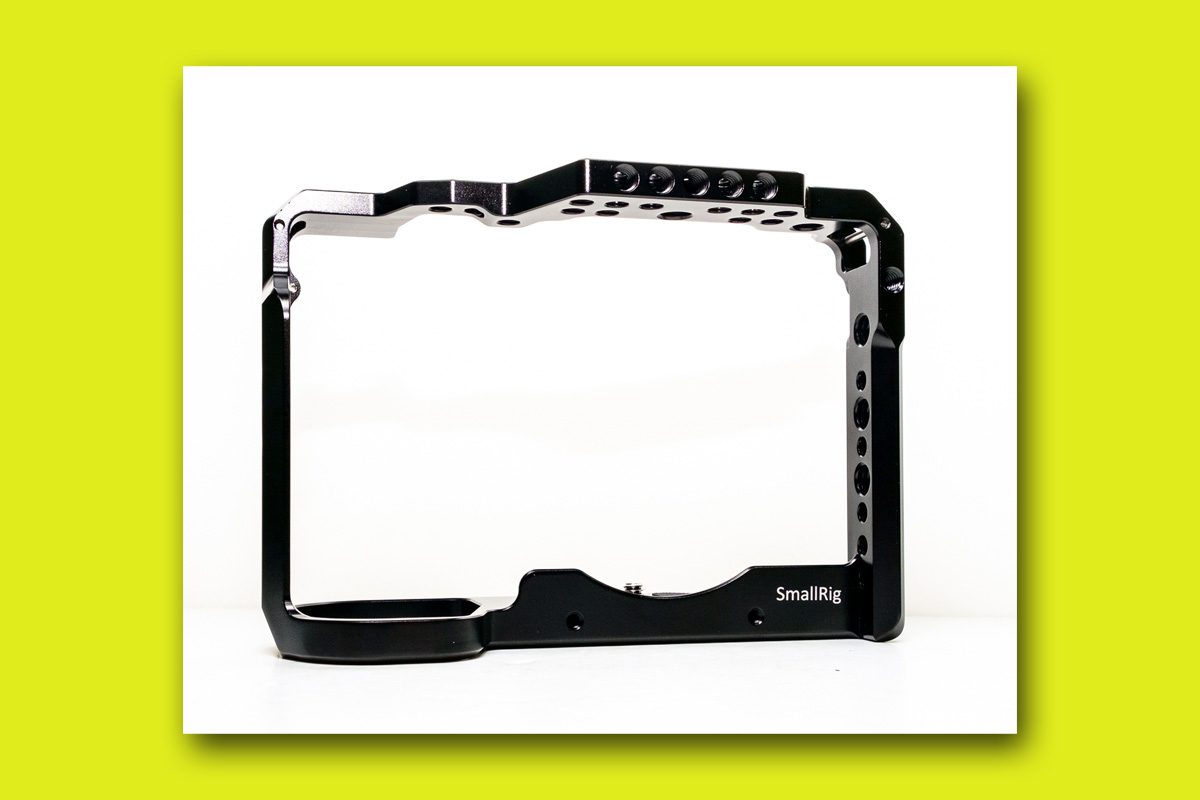 07 Mar

Rigs – Small Or Otherwise

My video adolescence is proceeding apace and I have come to the point of considering the rig. It is, at least, a mechanical thing, and understandable.

Briefly, it is the framework about which I might construct a confection of accessories to make the video camera experience work. Not a mental framework, nor a virtual one – a real metal structure.

There are many makers of these items, but one of the best is the Smallrig people. They cast and mill custom designs in China for many different camera and lens combinations.  Not just new cameras – they have been doing this for a good deal of time. Older cameras may well be accommodated in their system.

I pulled one from the Camera Electronic video cabinet without noting which camera it serves. The basic structures are very similar, with the chief differences being the angles of the aluminium cage and the fitments on the bottom for the specific camera.

The work is extremely precise and well-finished. There are signs of thought in the design – a legacy of a number of past designs. Basically it encircles a camera body with free space front and rear for lens and view-finding. There may be bars and attachments for straps to duplicate those on the basic camera body.

The most useful salient feature of the Smallrig devices are the threaded holes tapped into every surface. I went round the example in the cabinet and found 56 separate attachment points. Some are 1/4″ and some 3/8″. There is provision for a sturdy handle on the top. On every side you can affix microphones, LED panels, monitors, or other accessories. The frame dodges the open panels and doors of whichever camera it is designed for.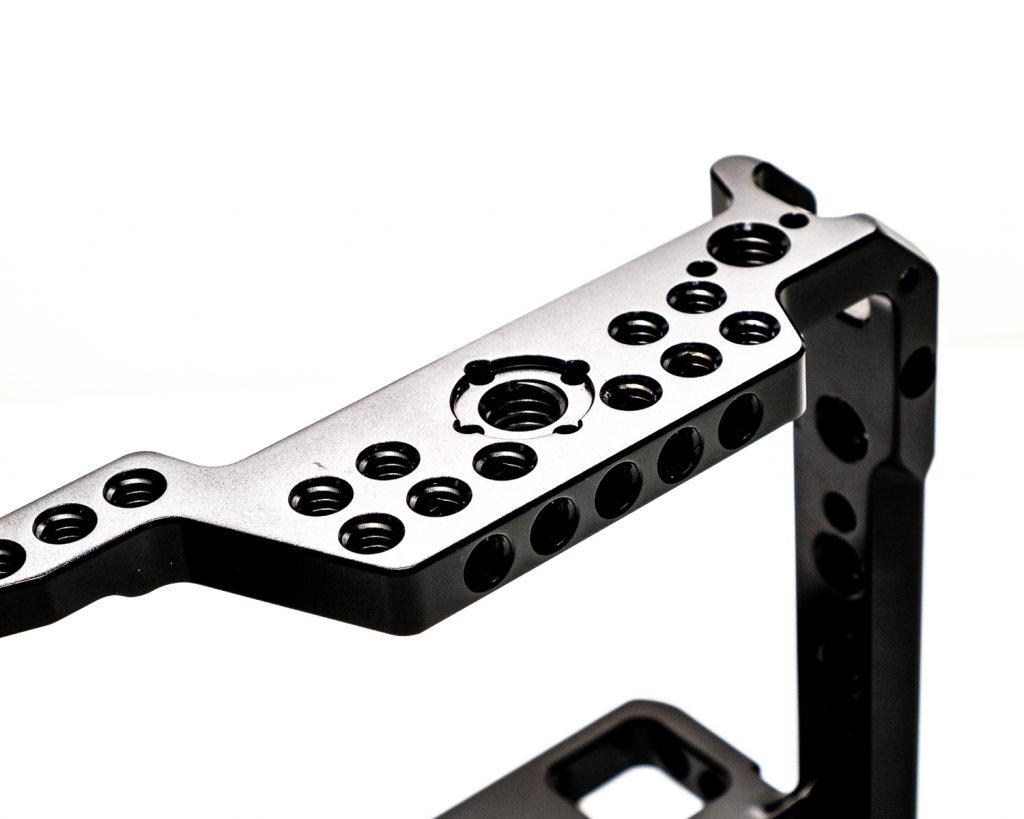 There is a separate flat screwdriver near the battery door cut-out that is retained with a small magnet. Very convenient for those who do not have a Novoflex multi-tool in their pocket.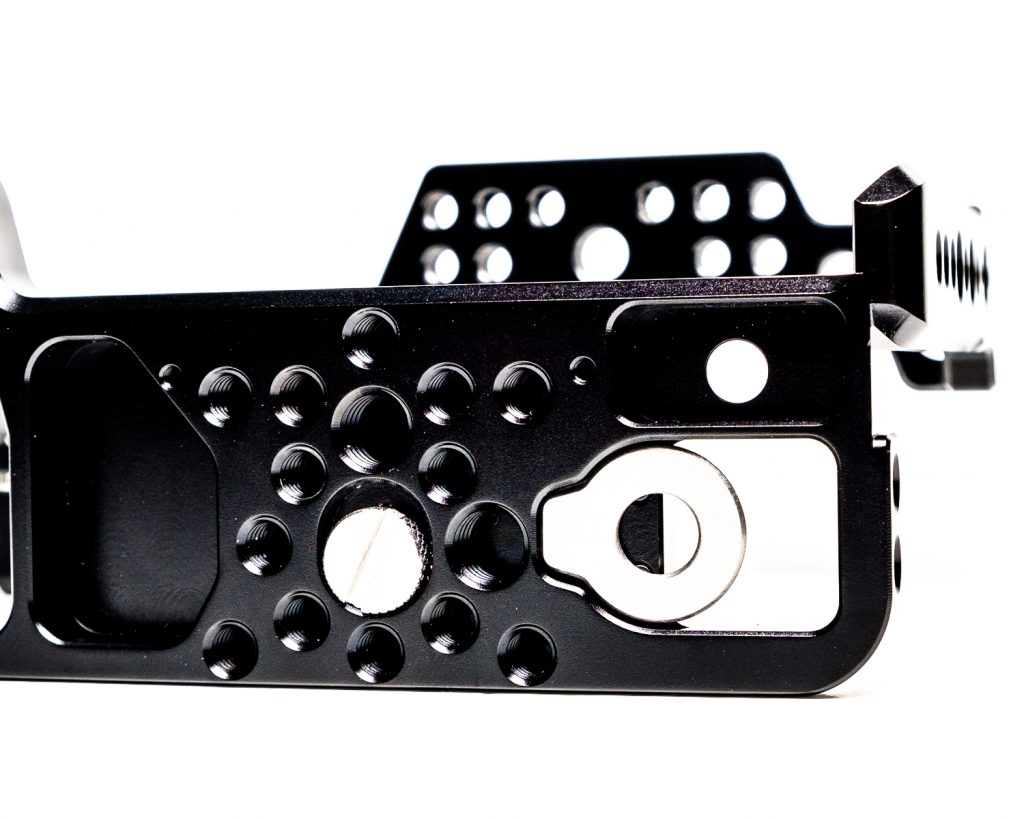 There might arise a temptation to overburden the rig with accessories. Some cameras look like this has happened already with numerous buttons and wheels. The limiting factor would not seem to be the attachment points so much as the number of fingers available to operate the new devices. At some point it all becomes too much and you long for the old Super-8 and a couple of buttons.
At least the basic frame doesn't add much weight to the agglomeration.