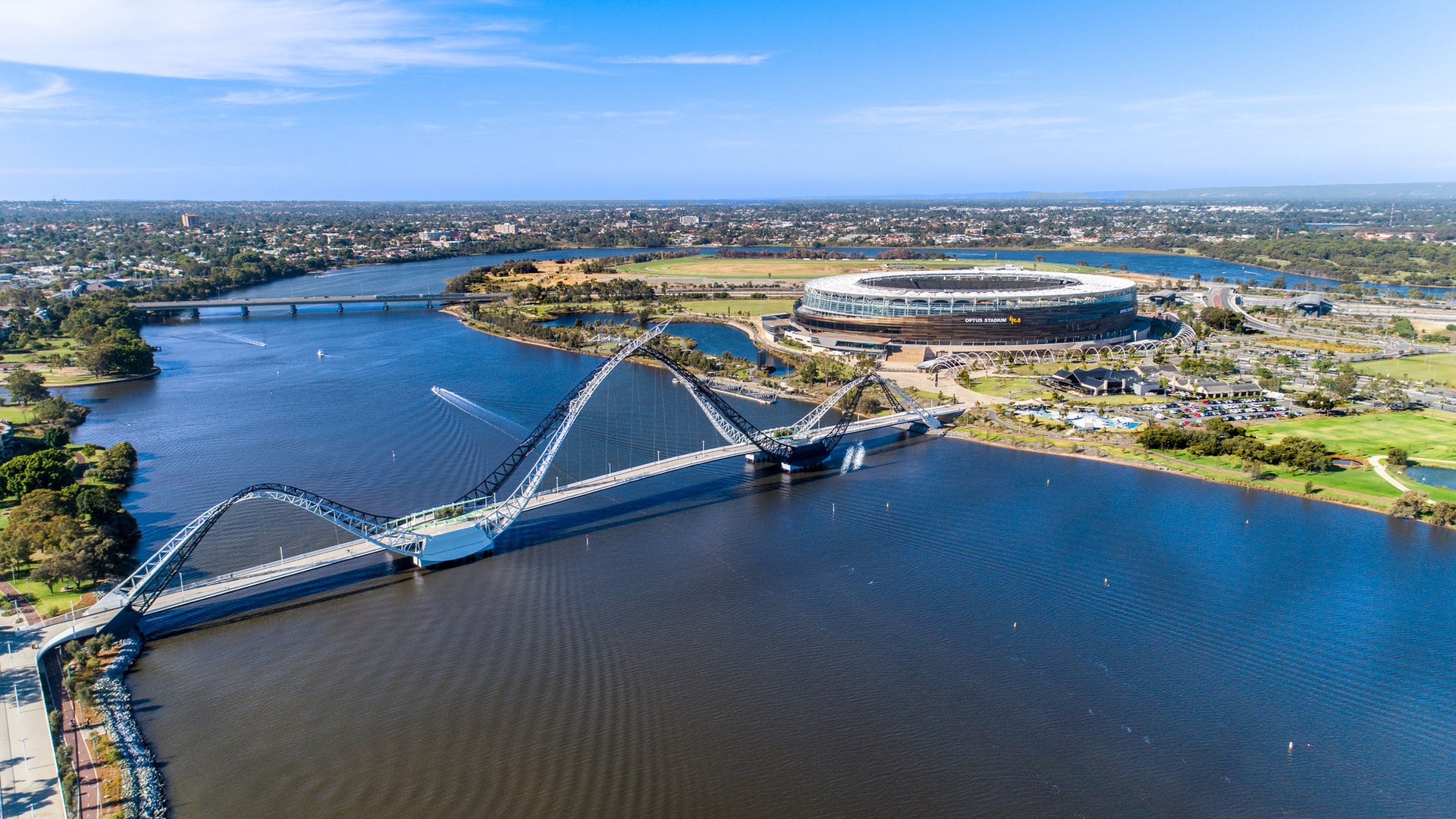 24 Sep

A Guide to Sports Photography

Sports photography captures the essence of sports, the breath of the environment and the life that everyone gathers to experience. It is also the unique insight to showcase perspectives that are somewhat challenging to see otherwise. Think about the 2021 AFL Grand Final taking place in Perth this year. There will be roughly 60,000 people anticipating seeing something special on the 25th of September, 2021. As an attendee, we are limited by the location of our seats. As a sports photographer, we are limited by our imagination. The camera unlocks our potential to capture something that is yet to be seen. Sports photography, in general, is known for action that can take place in a matter of milliseconds. A snapshot in the making, however, are we ready to take a photograph? 
Sports Photography Essential Camera Features
Cameras with autofocus features date back to the 1970s. So much has changed since then, and we live in a time where technology is breaking ground every so often. In addition to this, sports have been evolving too. Athletes are stronger and faster – as a result, competition only increases over the years. It is imperative that we have the best tools possible to give our photography justice. Two popular cameras that meet the criteria of doing sports photography justice would be the Canon EOS R5 and the Sony A9 II. Let's go over autofocuses on both cameras. The rapid fps and the ideal lenses that would be suitable for our sports photography needs.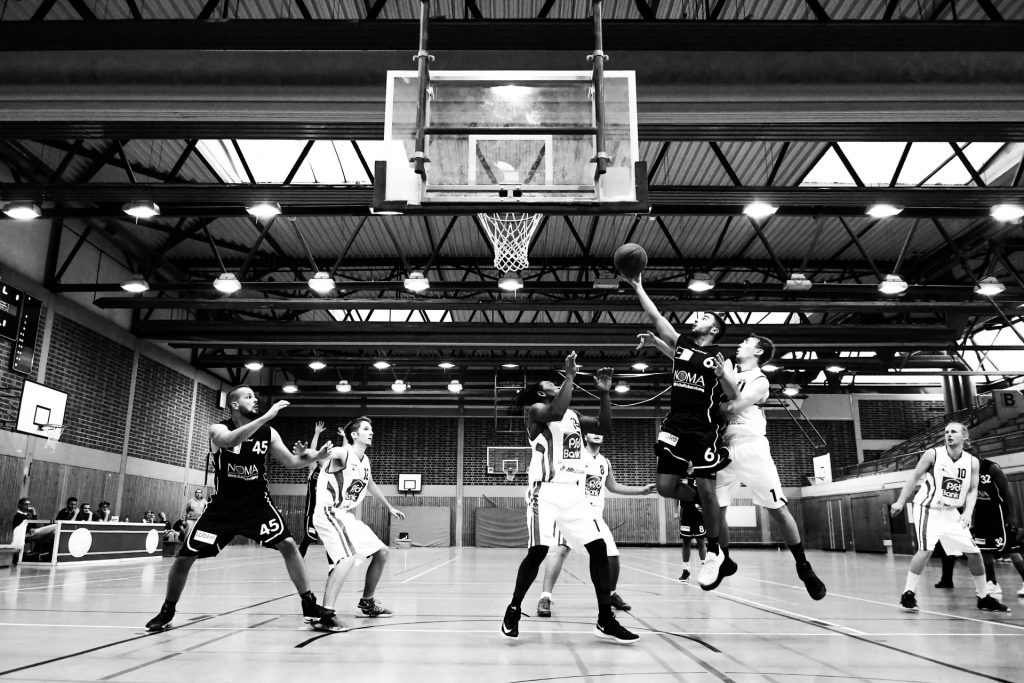 Canon EOS R5 – Sports Photography Powerhouse
The Canon EOS R5 is exceptionally versatile with a reliable IBIS system that can shoot rapid 12fps/20fps of continuous shooting. There are eight autofocus features to meet various needs; however, the 'Face + Tracking' mode is a recommendation amongst many R5 users as the default choice. The 5940 focus points with continuous autofocus (AFC) mode will accurately track the subject, which means a higher probability of capturing the desired image. A blistering 1/8000s shutter speed is fast enough to capture most sports action and is extremely helpful when using the appropriate lenses to make the most out of these golden opportunities. Again, let us not forget the Canon EOS R5 features IBIS that will help stabilise the wide range of interchangeable lenses for those tack sharp images.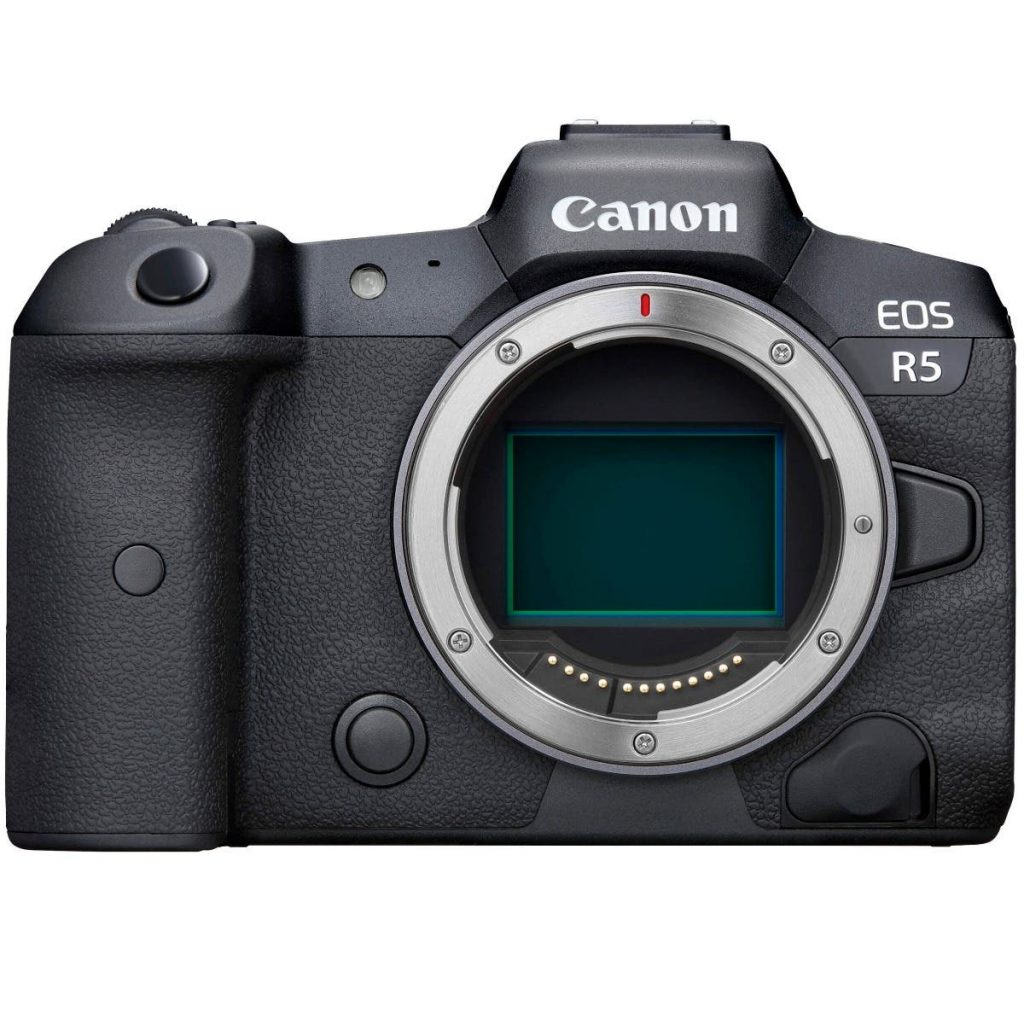 Sony A9 II – For Stunning Sports Photography
While the impressive Sony A9 II is suitable for many genres, it is more than capable of meeting the needs of sports photographers. The burst can shoot up to 20fps with no blackout between exposures and comes equipped with a new mechanical shutter mechanism that permits 10fps bursts. It is significant because, in unideal distorted or low light situations, this will come in handy for those challenging lighting situations. The Sony A9 II has several autofocus modes with the flexibility to fine-tune the autofocus tracking to best suit the photographer's needs. These modes would be Wide, Zone, Centre, Flexible Spot and Expand Flexible Spot. Most a9 users tend to adjust the sensitivity depending on the sport and use discretion if face/eye detection is suitable. The lightning speed of 1/32000 shutter speed and the 93% autofocus coverage across the frame will snap your image quicker than we can imagine.
The Best Lenses for Sports Photography
Having the appropriate lenses can differentiate between capturing that 'Winning Shot' and missing the opportunity. In sports photography, it is crucial to have telephoto zoom lenses, prime lenses or both. Prime lenses are a fixed focal length (i.e. 300mm) that often have a lower aperture, permitting more light into your camera sensor. Telephoto lenses will enable photographers to capture subjects that are further away. Zoom telephoto lenses (i.e. 70-200mm) will give you a range of lengths to work with and is most popular to capture various scenes all from one spot if that is where your movement is limited. Here are two telephoto zoom lenses that are quite popular amongst Canon sports photographers.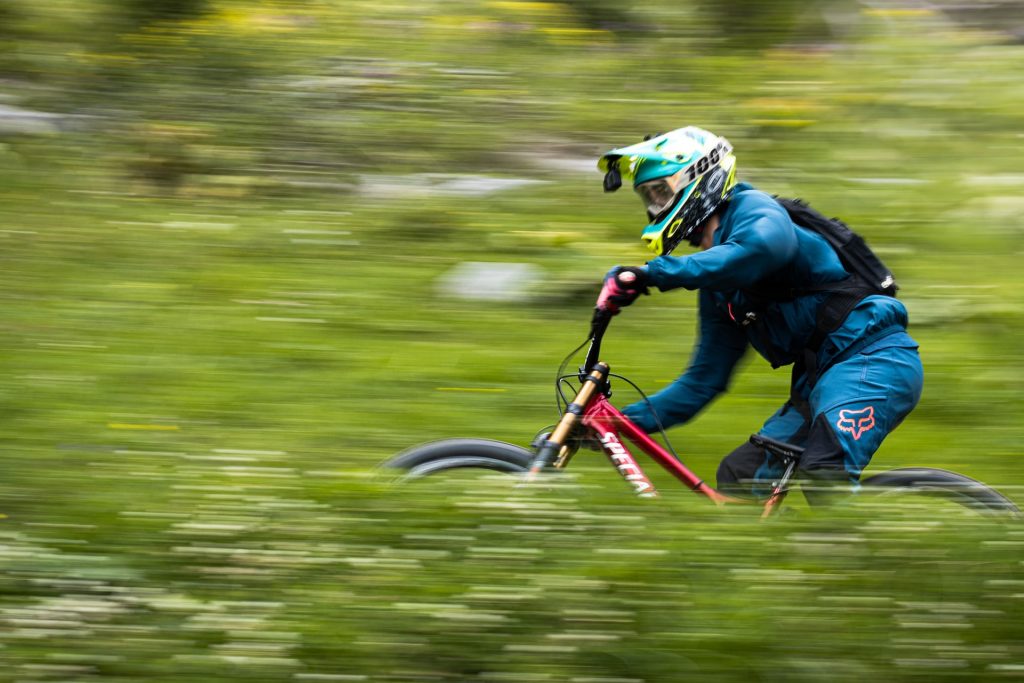 Canon RF 70-200mm f/2.8L
The Canon RF 70-200mm f/2.8L IS USM Lens is the lens that not only covers a wide range of sporting opportunities but truly shines in the constant 2.8 maximum aperture. It is fitting for challenging lighting situations and provides a beautiful depth of field rendering. The lens also has an optical image stabiliser and a Dual Nano USM system. Combined, this further assists in accurate focusing in photography and video.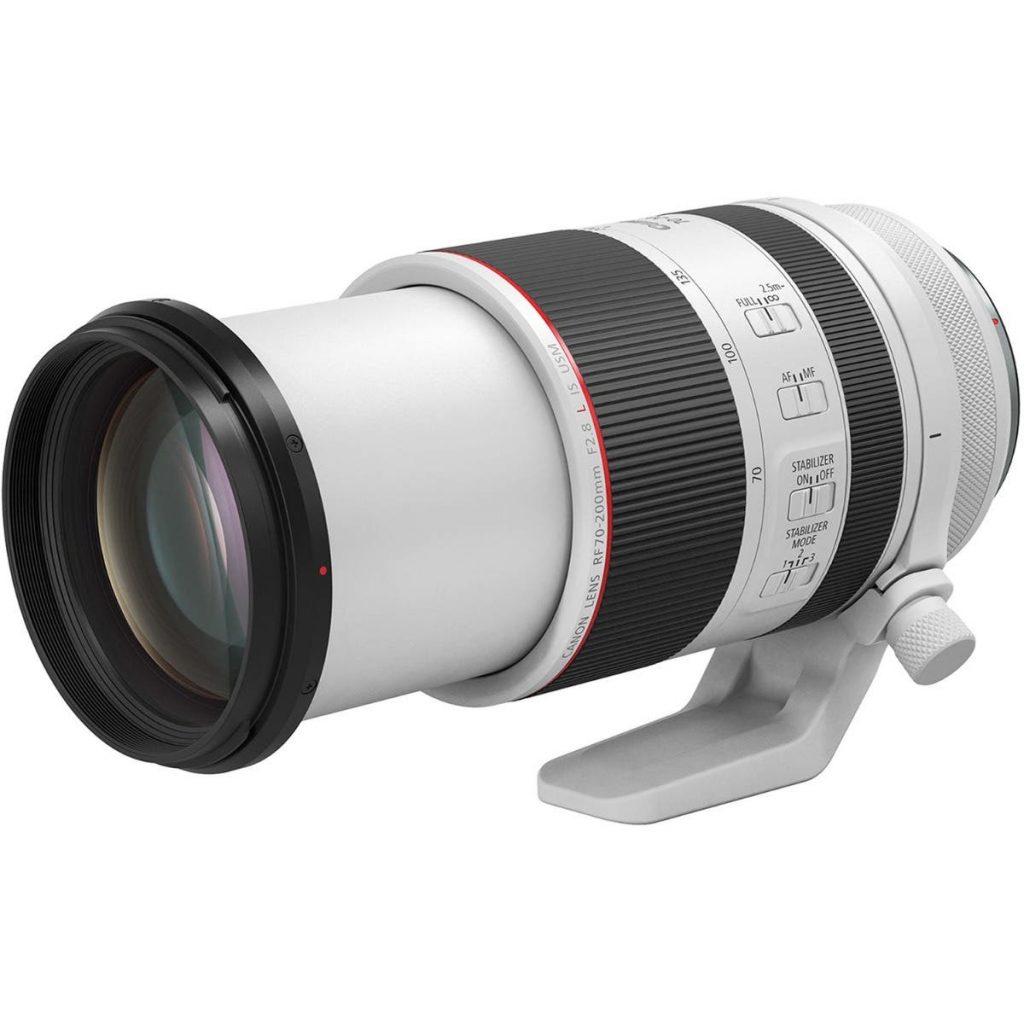 Canon EF 70-300 f/4-5.6
Another popular Canon lens would be the Canon EF 70-300 f/4-5.6 IS II USM Lens. The lens sports a greater focal length range from 70-300mm for that extra flexibility to capture the magic of the environment to the closeness of an athlete ready to jump into a pool. It also features one UD element in the optical design that clearly demonstrates a reduced chromatic aberration and colour fringing, resulting in clear images and more refined colour accuracy. The nine-blade diaphragm results in a beautiful bokeh rendition that enables your subjects to pop in your images.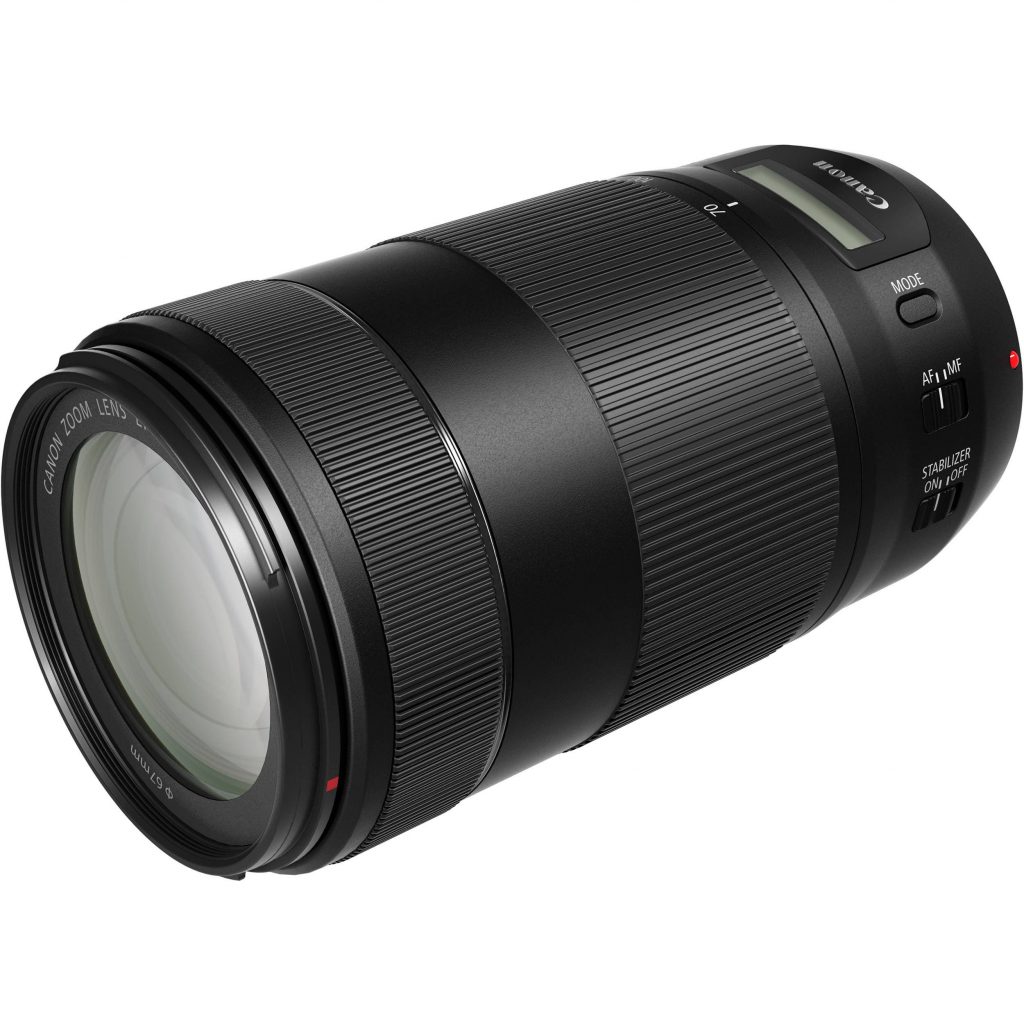 Sony FE 200-600mm f/5.6-6.3
For Sony, the Sony FE 200-600mm f/5.6-6.3 G OSS Lens will satisfy your needs in sports photography. The G line lenses have a reputation for superb resolution and sharpness with minimal aberration. The lens also has a built-in Optical SteadyShot Image stabilisation with three modes to best capture those sharp images. Tailor the IS mode depending on the kind of sports/subjects you are photographing.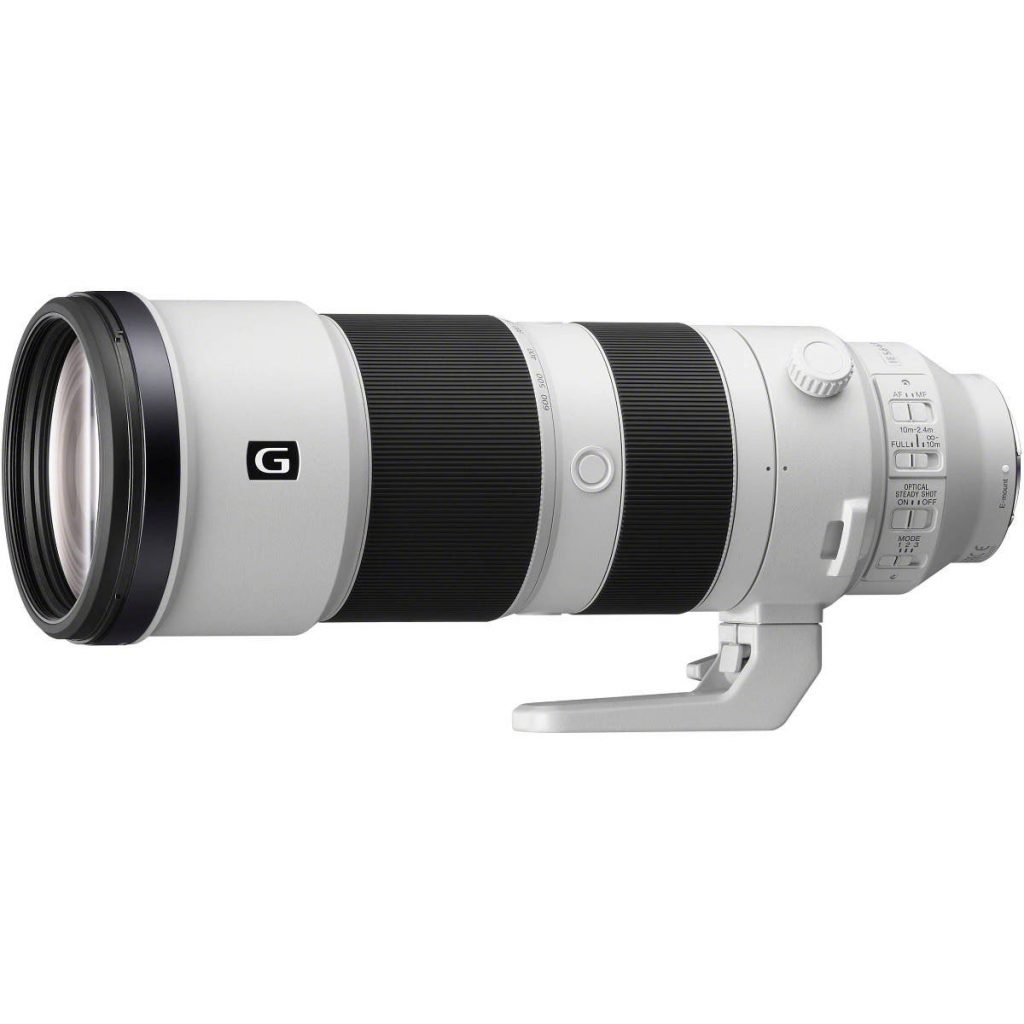 Nikon AF-S 200-500mm f5.6
A bonus recommendation for Nikon users, the Nikon AF-S NIKKOR 200-500mm f5.6E ED VR Lens is a fantastic lens for sports as it has a constant 5.6 aperture and the optical design includes three extra-low dispersion glass elements to lower chromatic aberrations and distortion to better increase the sharpness and true-to-colour images.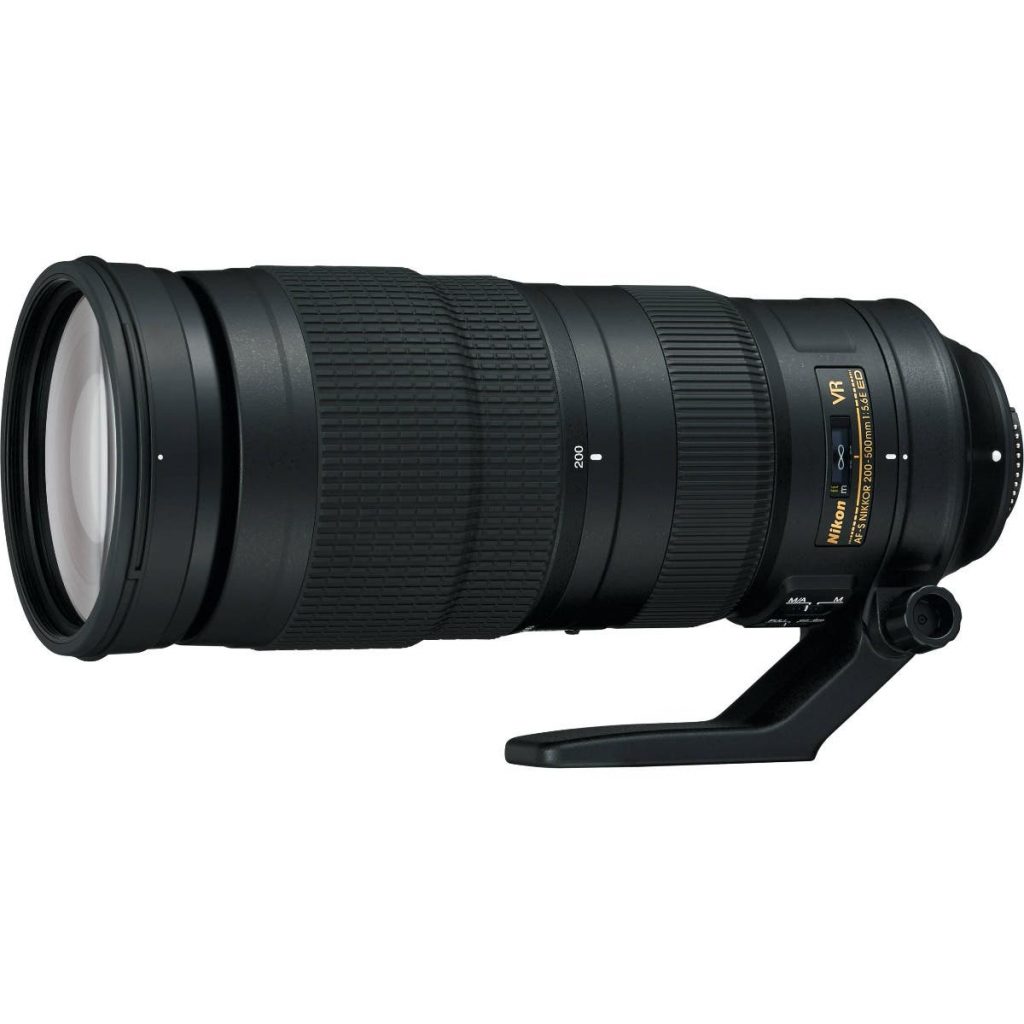 Monopods for Panning Stability 
Panning is a technique that combines a slow shutter speed and the movement of your camera. The camera moves at the same pace as the subject to create an image that reflects motion around the focused subject. The skill can be achieved handheld (although it can be challenging).  But is recommended to do with a tripod or a monopod. Due to the nature of most sporting locations, a monopod is recommended because of how easy it is to set it up. You can quickly place it, move it, and be 'on the go' when needed.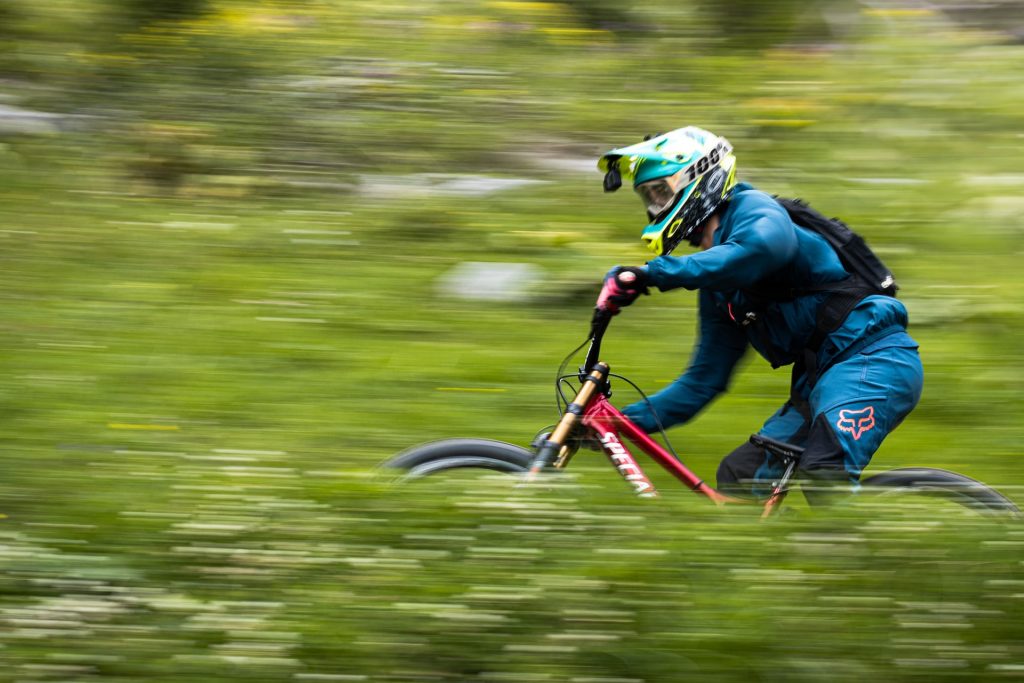 Here are two recommended monopods to help with your panning. The Gitzo GM2542 Series 2 Carbon Fibre Monopod is a lightweight and portable monopod with a height of 164cm that can hold 30 kilograms and has a pivoting rubber foot for stability and flexibility. Another monopod to consider is the Manfrotto XPRO Prime Carbon Fibre Monopod. The monopod is also carbon fibre that is solid and easy to set up with quick power locks. With a maximum height of 164.5cm with four leg sections, this monopod will help with a wide range of heights. As a result, it gives more flexibility in your photography. 
Get Your Head In The Game!
Let us be reminded again of being at the AFL Grand Final. Being a sports photographer enables you to be immersed in the action from afar and up close. With the appropriate cameras, lenses, monopod, techniques, fast memory cards and camera strap, you are making your first steps into this genre a strong one. What are you waiting for? See us here at Camera Electronic in person or visit our website to be with you on your journey to be a sports photographer.