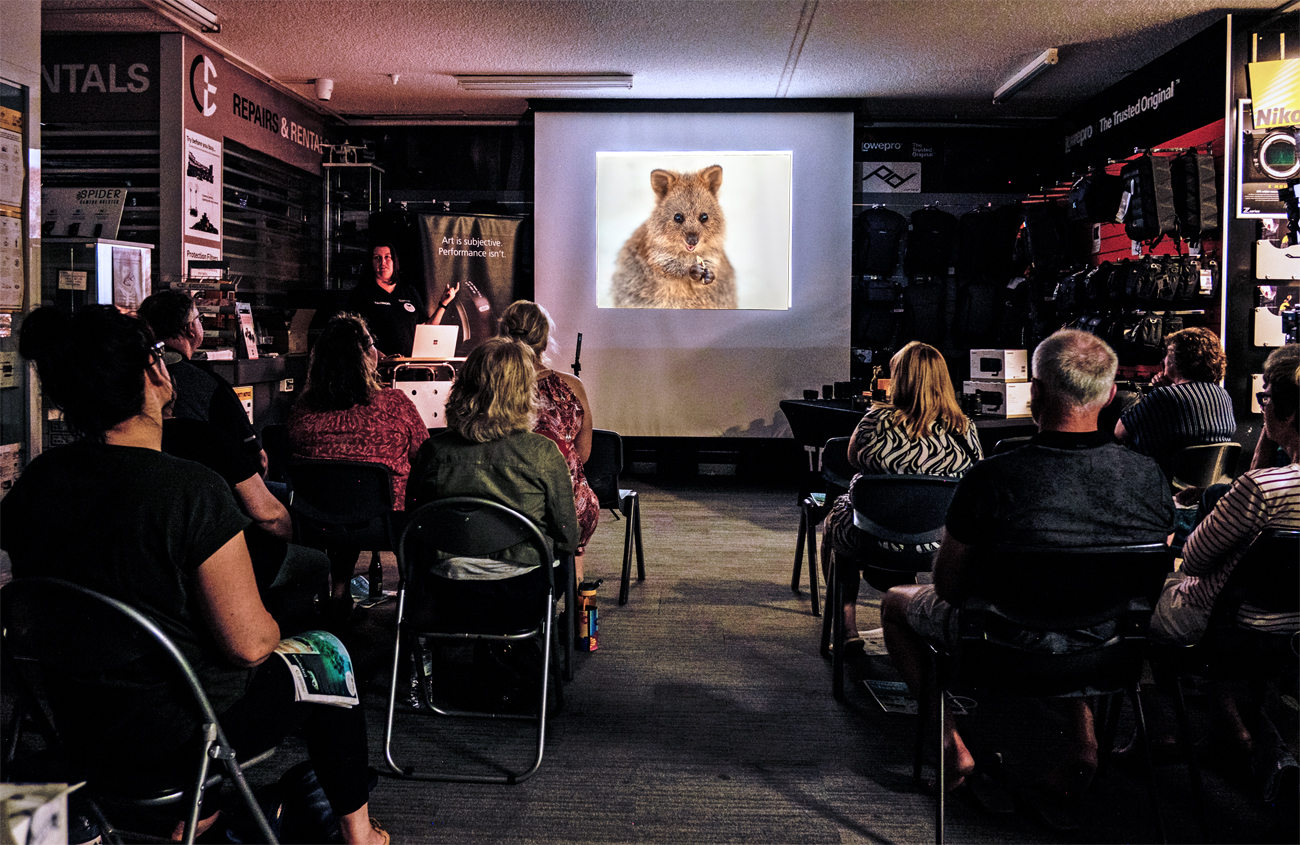 14 Dec

Guide To Happiness

If you wanted a quick guide to happiness you should have come along to Camera Electronic last Friday evening. Alex Cearns OAM of Houndstooth Studios gave a short talk on her animal photography, a short encomium on Tamron lenses and Sony mirrorless cameras, and a chance to see her new book – The Quokka's Guide To Happiness.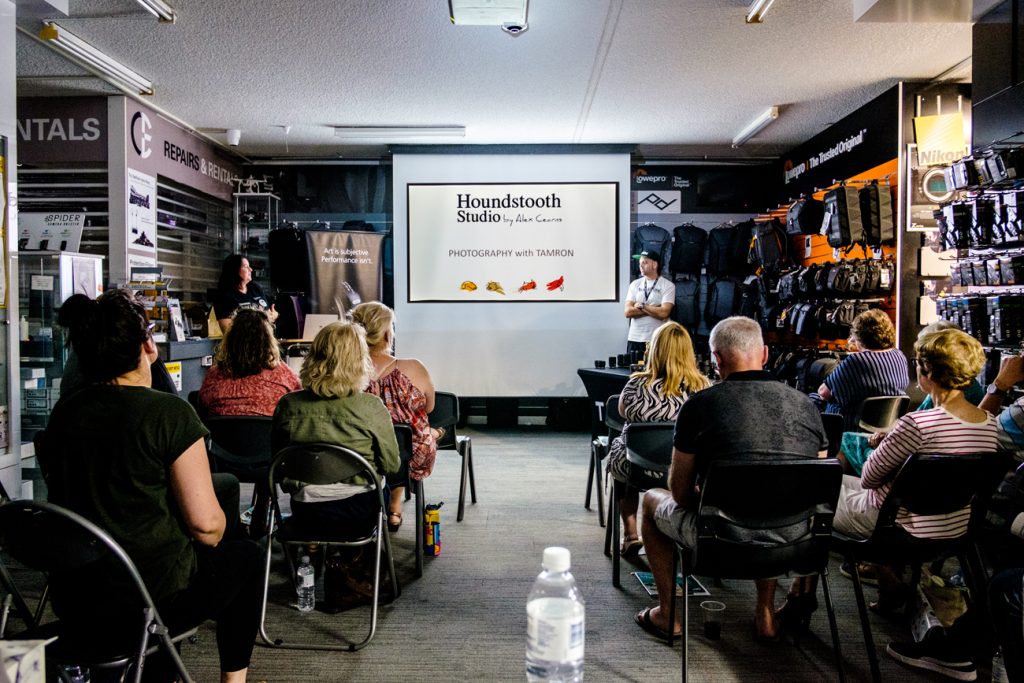 And was it ever worth it! Alex loves animals, which is a real asset for someone who wants to take their pictures…and she isn't stopping at the fluffy kittens and puppies. There was a a spread of critters that ranged from  Tiger and elephants playing waterball to ticks found in the jungle. Crickets, snails, ducks, snakes ( at a safe distance, apparently…) and jellyfish also featured on the screen. There wasn't a photographer there in the audience who wasn't intensely jealous.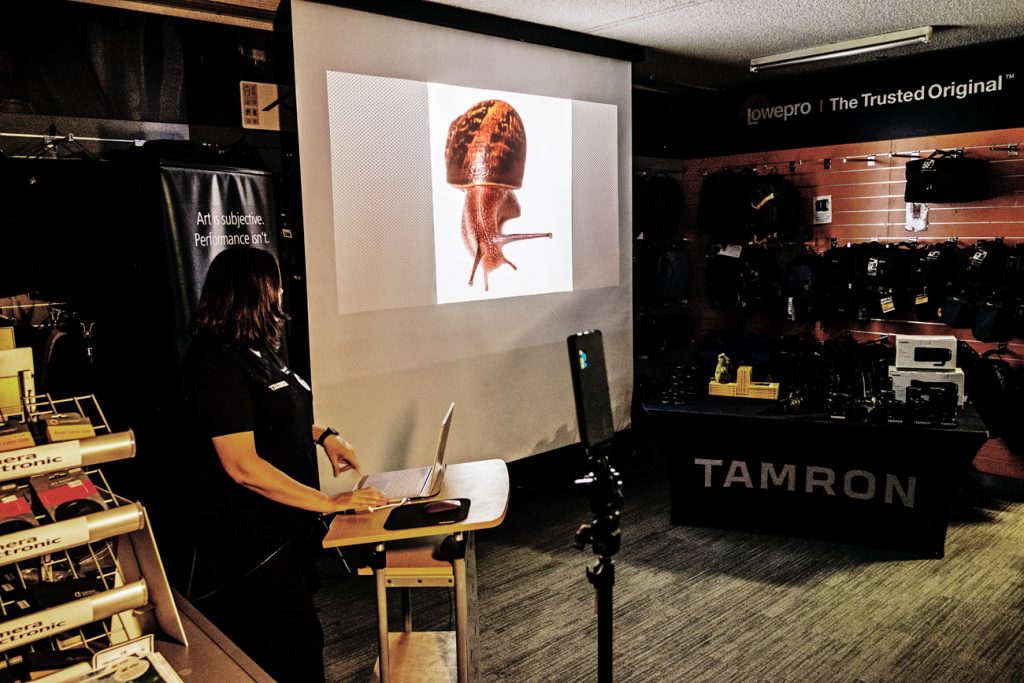 Not a lot of travelling this year, but she's been all over the world photographing animals and working for their relief and conservation. The tales of the Amazon were enough to keep me in Australia with the front door locked.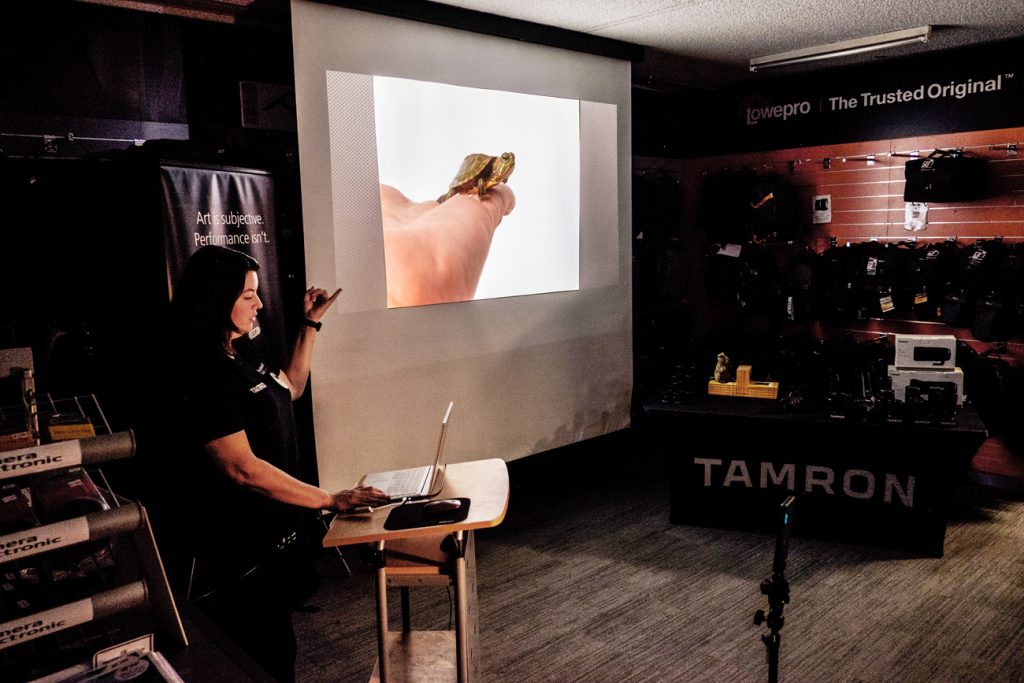 She did a great deal of her shooting in the past with large DSLR cameras. This seems to have changed as she has discovered the convenience and performance of the mirrorless machines – in her case Sony A9 bodies that have viewfinders that let her get her lens down to ground level while not having to lie flat out on the ground. This may not seem a big thing until the ground is mud or gravel or the Abrolhos shells – or is teeming with small bities. Then it is the best invention since the glass lens.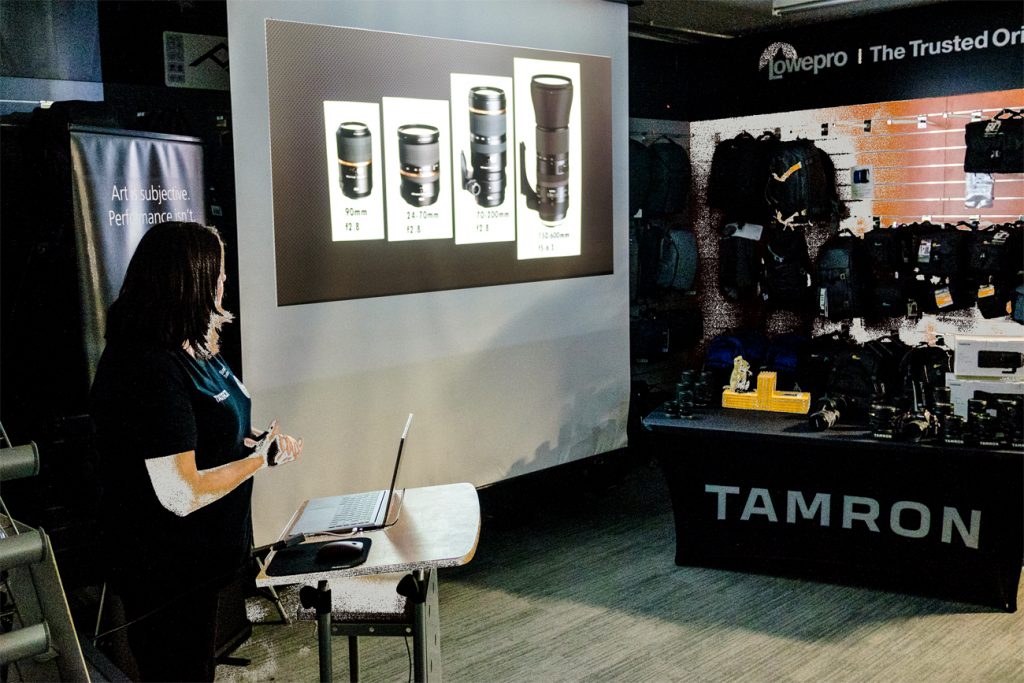 And she says that the most part of her shooting is done on two Tamron lenses – a 70-200mm zoom and the 100-600mm zoom she calls " The Beast ". Appropriate for and animal specialist, I suppose. It focuses close enough to let her work with small animals as well as the big ones. She's fully sold on them and her awards and publications would bear out their quality. The pics we saw on screen certainly did.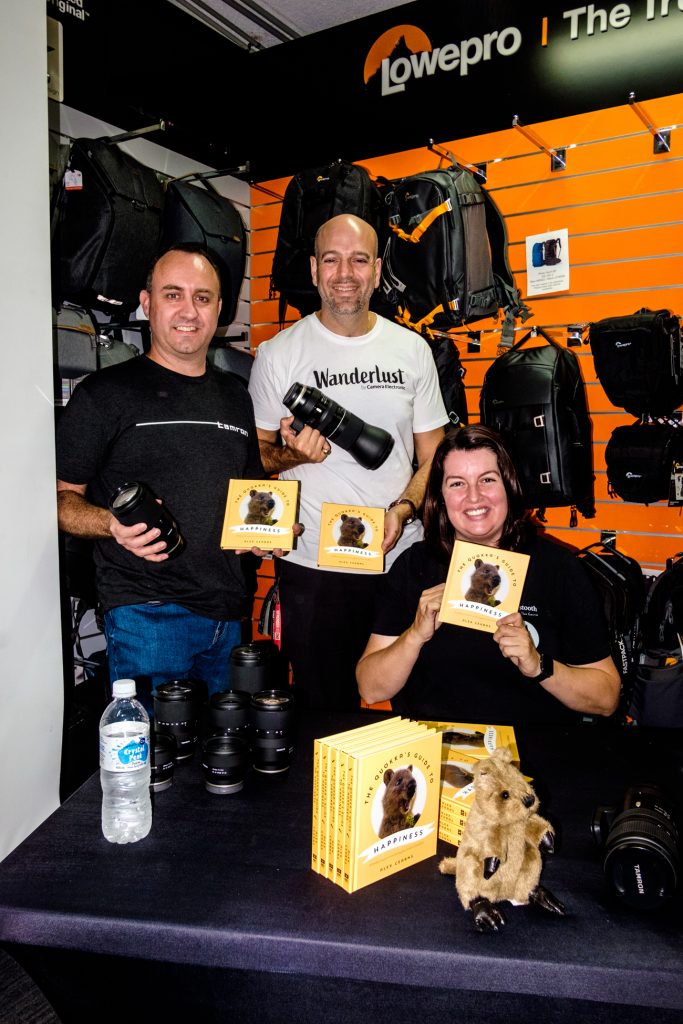 The book – The Quokka's Guide To Happiness – was planned before this year and the cheerful beauty of it is just what we need now. It's selling like hot cakes, too, so when you round the corner at your bookseller and see a copy, snatch it.
Final note: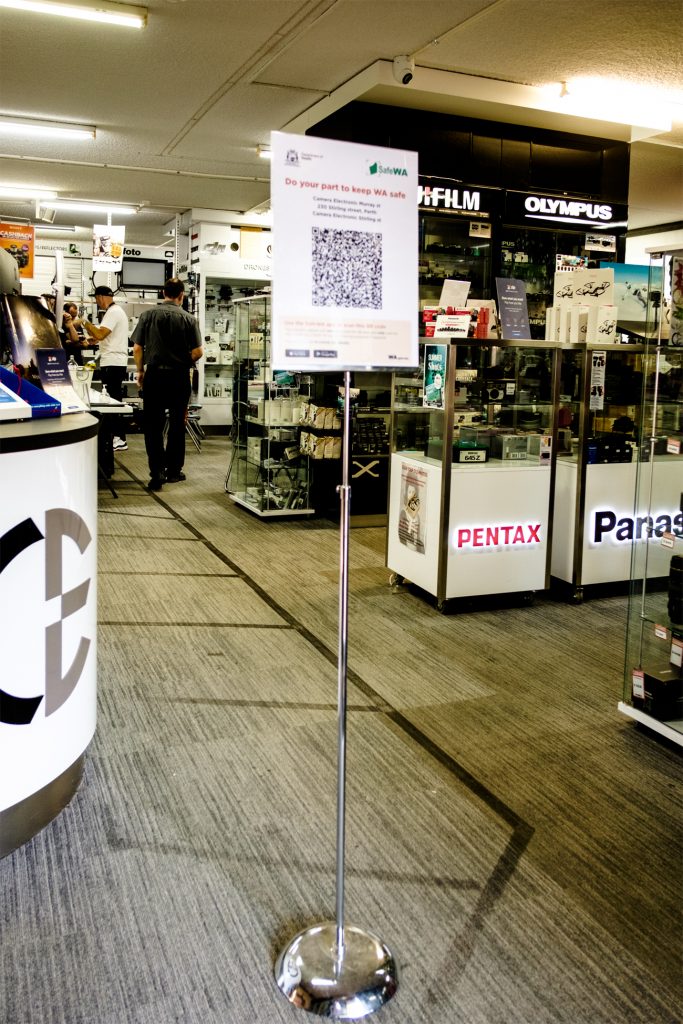 The new venue check-in regulations worked. There was a written register, of course, but the Q-card at the door worked very well. Plenty of social space and a darned good evening was had by all. A nice start to the holiday season.