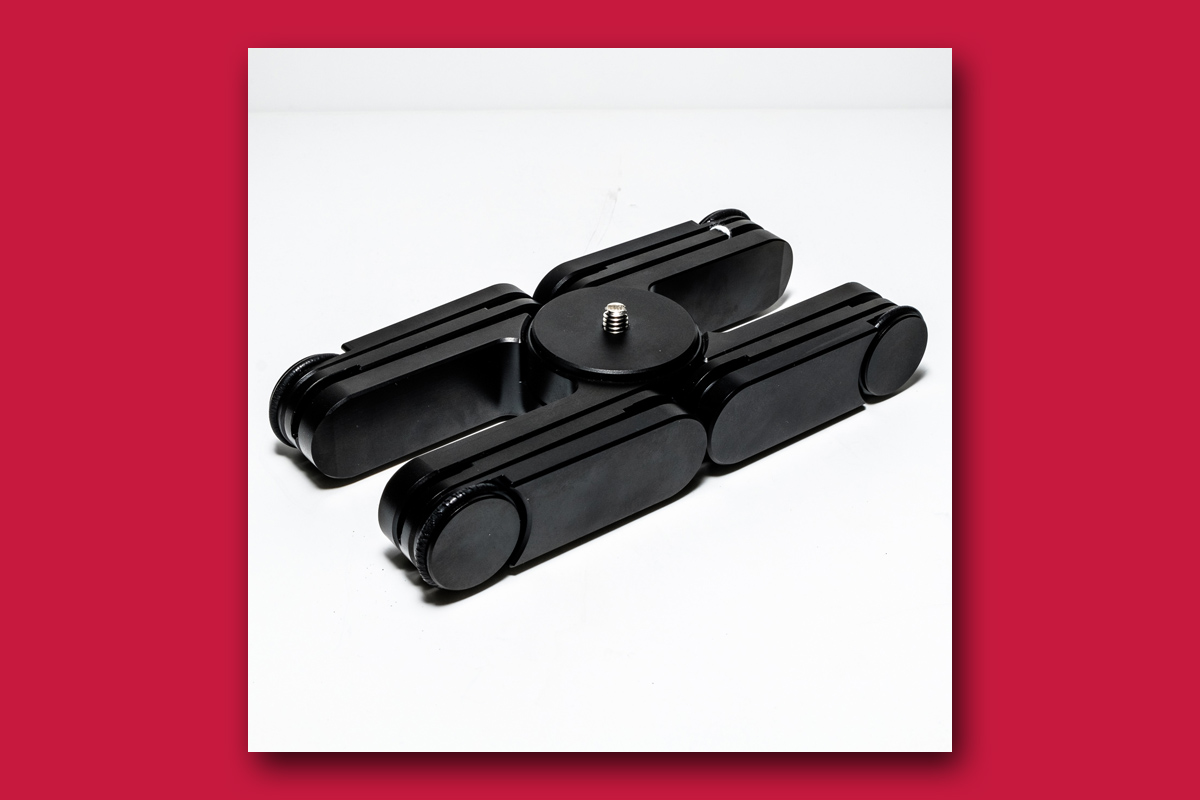 04 Nov

The Iron Spider – You Never Know

You never know what these things do – you never know that you want them. Till you see them.

I can't tell you what the little metal spider is called – it was sitting in the Edelkrone rack at the Stirling Street store all folded up like a dead arachnid. The fact that it had a 3/8 in. treaded stud on the top sort of gave away that it might be to support a ball head or other camera device, but that was all.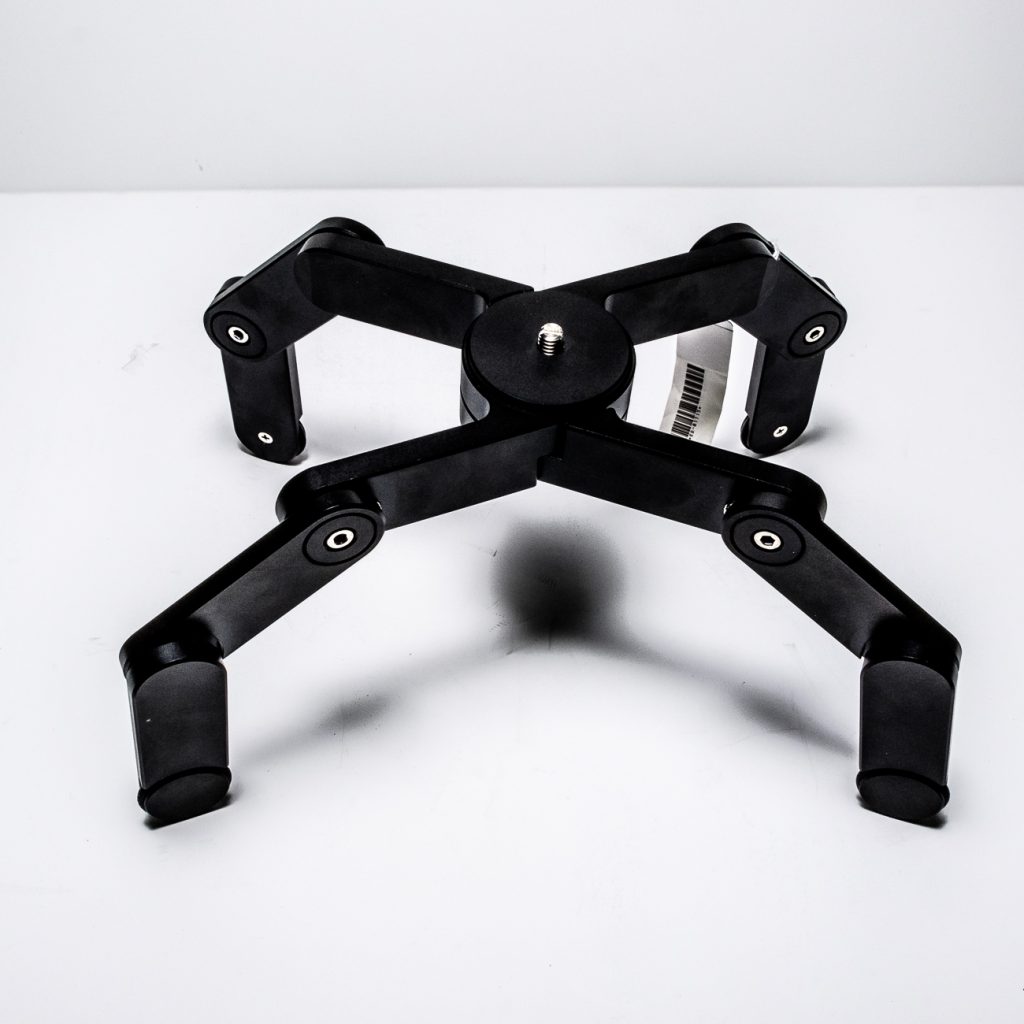 Then I tried unfolding it and it refused to open – until I figured out that the legs only open one way -and once they are out, the structure can spread like an " X ". At this point the rubber feet that form the ends of the legs set onto a flat surface and the whole device starts to make sense. It also starts to be a very sturdy support. A little more experimentation shows that the stiffness of the joints in the arms is deliberate – you can set them at intermediate points and they will hold just as much weight.
This means that you can set this camera or rig support on very uneven ground as well as level surfaces. It is quite heavy and should support even long or large devices – like sliders and motorised turntables.
A viable alternative to a tripod? Yes, in some circumstances. I googled up the Edelkrone website and saw videos of turntable and tracking rigs that would be perfect for this sort of under-base. The illustration of advertising shots being taken inside a restaurant and a kitchen showed that close areas were still able to provide professional points of view.
I know this is the result of time spent doodling with a Cad Cam machine but it looks to be useful enough to buy.