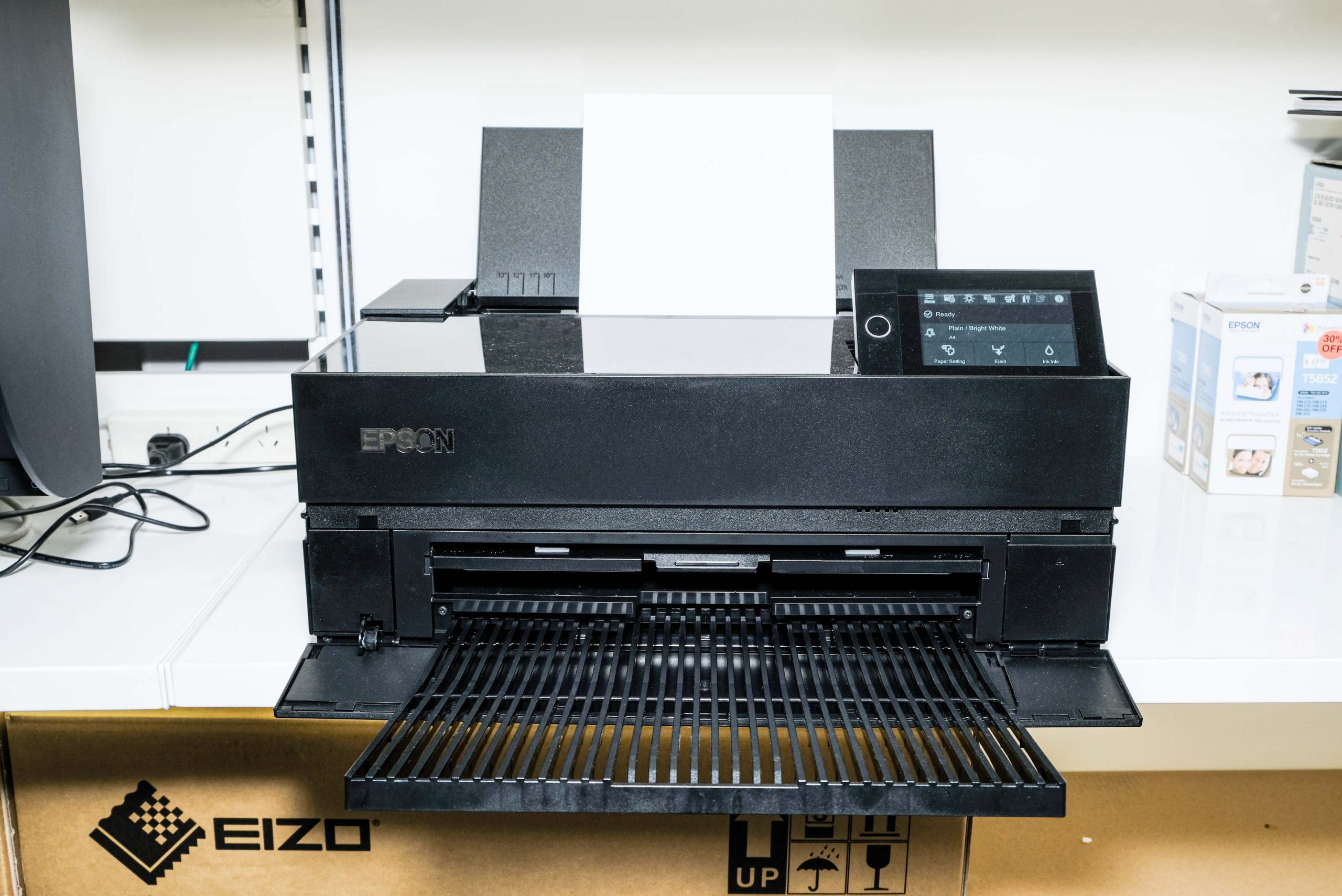 14 Oct

That'll Teach Me To Go Wandering…

Every time I go wandering through Camera Electronic I find something more that I want. This is pleasant but dangerous – it can disturb the even flow of my bank account and cause me to look upon my present equipment with a jaded eye.

I'm reasonably safe in the camera section right now as I seem to have the camera bodies and lenses that will do the things I want to do. I have my desires, of course, and review the announcements from my chosen manufacturer with close attention. Who knows when a pleasant surprise will appear on the horizon…

But back to the wandering – this time to the back of the Stirling Street shop and past a new black box. Whoa…that's a new Epson printer hooked up.

Note that I use an Epson A3+ printer at present – an R3000 – and it pretty much does what I need with few hitches. I clean the heads every so often and remember to cycle the printer once a week to keep the ink channels patent. It has established a working relationship with my computer and they agree upon colour renditions without asking my opinion – which is fine as I have no opinion anyway. But the new Epson Surecolor printer has new features that call to me:

a. No more changing inks and waiting for the black channels to go from matte to gloss. The new heads have both connected all the time – you just select and print away.

b. Balanced feed of fine art paper. You go in the front on many other machines and it can become a task as you try to get the blessed paper in square and the machine says it isn't. The printer has the final say so you just keep it happy.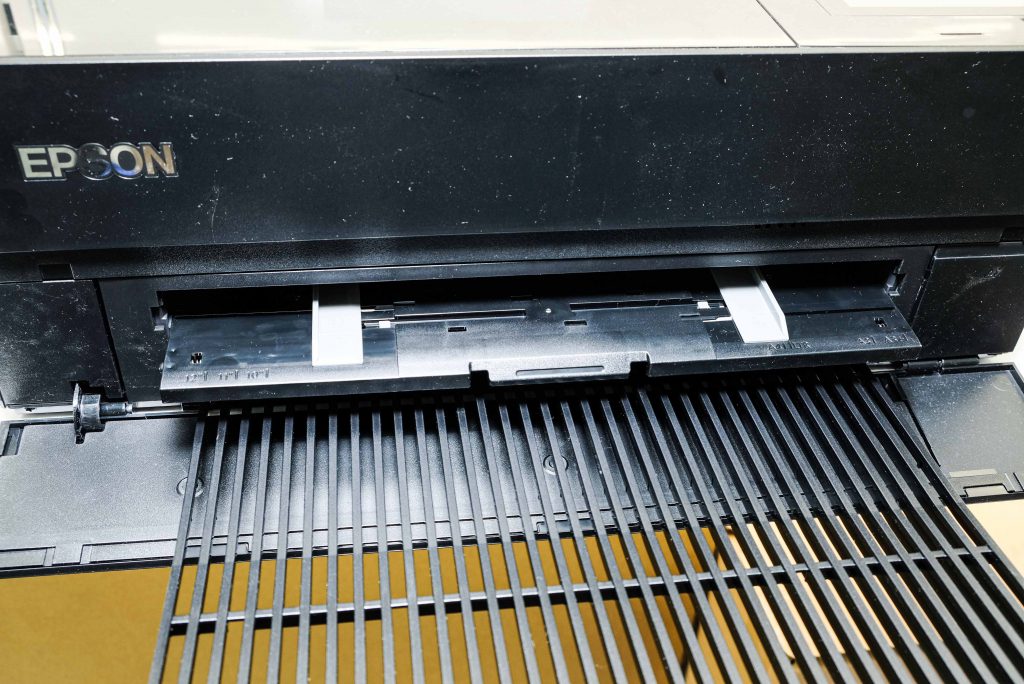 c. Another ink in the lineup – Violet. They look bigger cartridges, too. Epson inks are superb.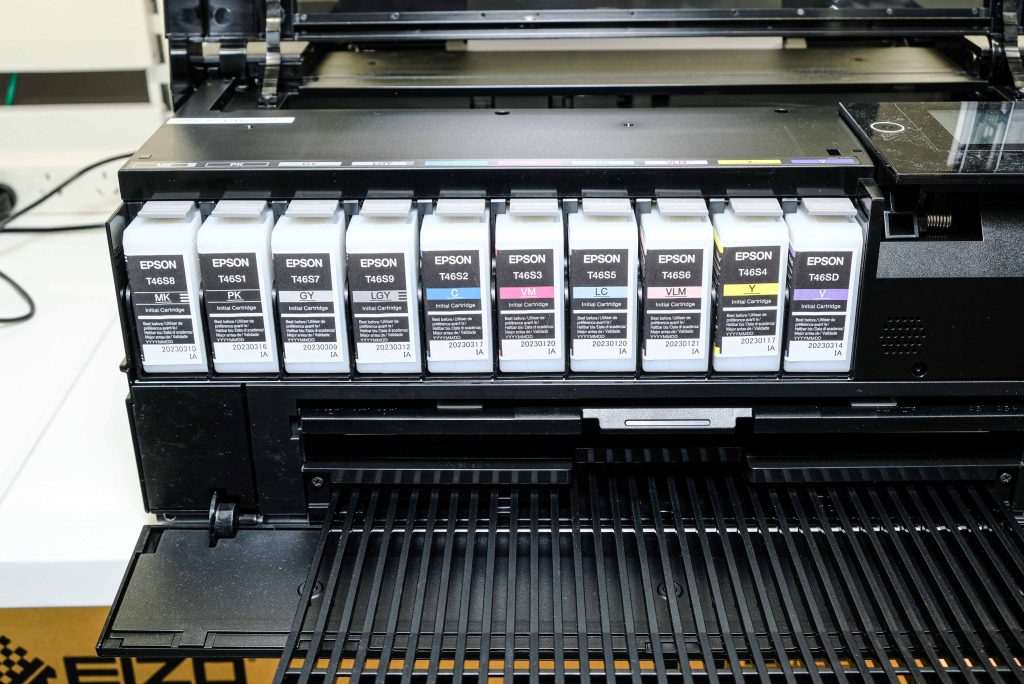 d. Built-in roll paper support for panorama printing.
e. Touchscreen control. As a person who used to crank an ice cream maker full of salt water to make dessert, the modern fascination with swiping touch screens has limited appeal, but this control block is actually a far simpler command station than the R 3000. And yes, the home-made ice cream was delicious.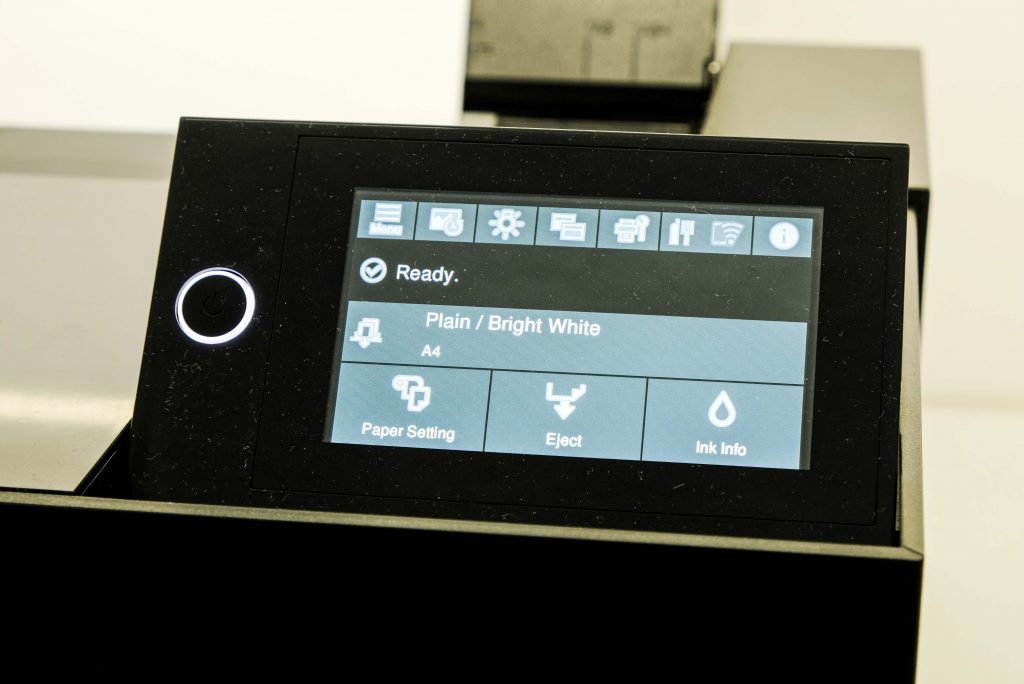 Sooo… I'm sitting in my computer room making up reasons why I need a new printer. I may or may not succeed, but that shouldn't stop you from going down and grabbing one. Epson printers are super-easy to set up in your work line and really do make superb saleable prints easily.