13 May

May IN THE LOUPE – Item 12 – Fujifilm X-T4 In Stock!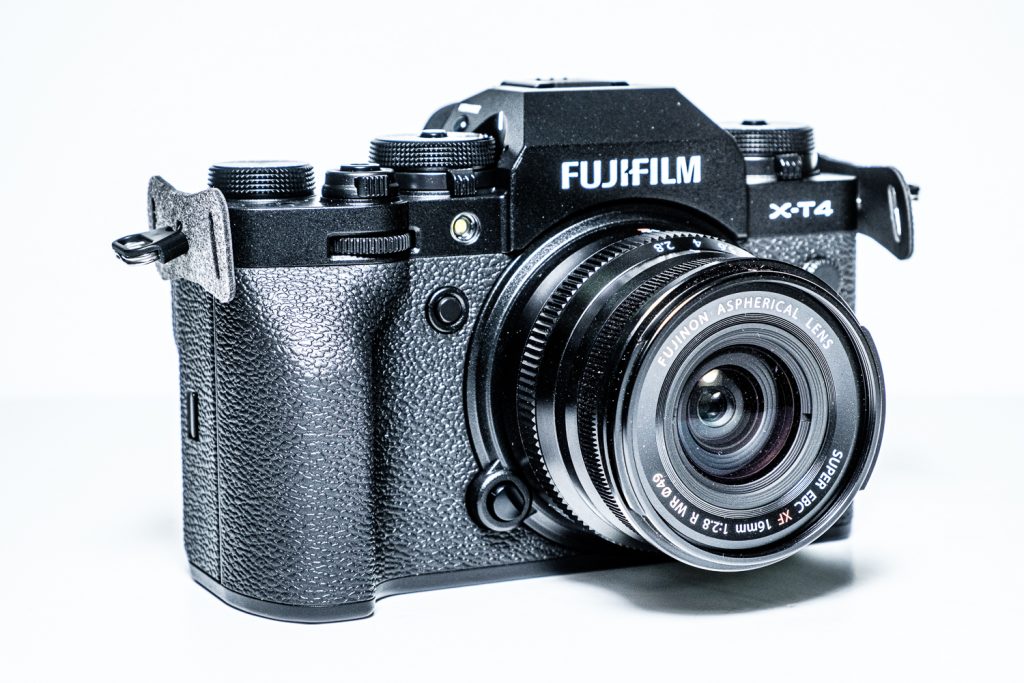 And wasn't it good to find them in the Fujifilm cabinet this month? Other parts of the world may still be waiting for stocks but other parts of the world aren't Camera Electronic.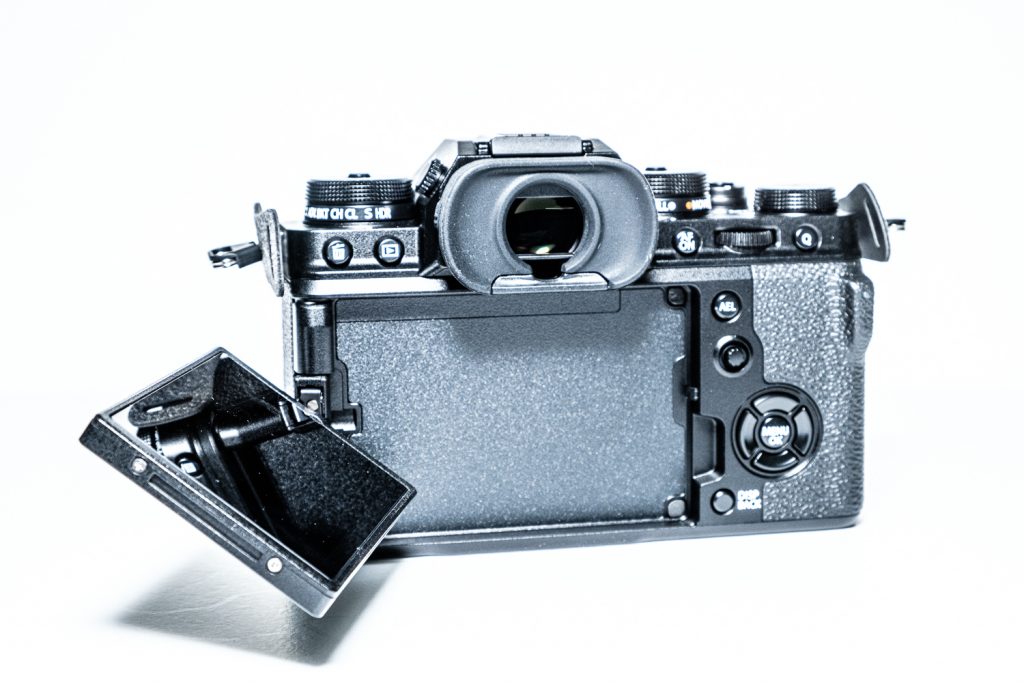 And other cameras are not the Fujifilm X-T4. Even if they are ancestors – like my X-T2 – they are missing out on some of the features that have just arrived; IBIS, bigger battery and longer life, improved 4K video shooting, and a better grip and control wheels. I would be jealous but Fujifilm cameras always do perform well. I was particularly impressed with the simplicity with which they let you shift to video work in the field. That's really why they went from the tilt-only form of LCD screen suspension to the side-swing style. You can do self-videoing with ease while sighting from the front.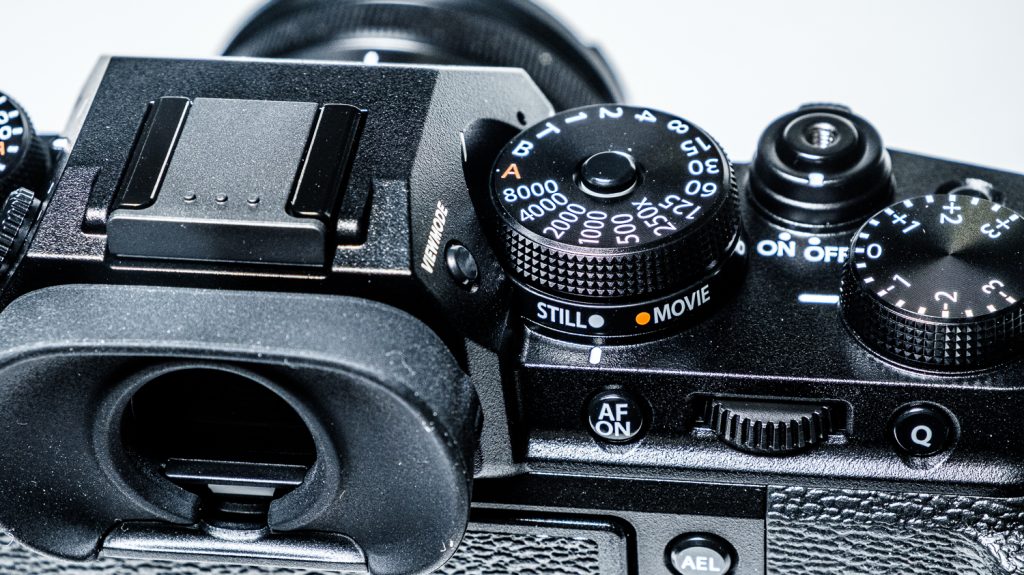 But don't take my word for it – read what Duncan Dodd, a very longtime professional photography man – has to say.
Fujifilm X-T4 review by Duncan Dodd
 Fuji recently launched the Fujifilm X-T4, with a 26 Megapixel APS-C X-Trans sensor, featuring a full metal body, and incorporates the IBIS (In Body Image Stabilisation) first introduced in the X-H1 camera released in Feb 2018.  Giving up to 6.5 stops of stabilization they have engineered this function into the slightly smaller and lighter body of the X-T4.  The IBIS is particularly useful when shooting video (Up to 4K 16p capture) which this camera is capable of, just as it is of shooting still photographs.  There are now separate menu systems when shooting in either mode which helps declutter the menu of the mode you are using.  The camera has improved auto focus particularly in the tracking and face detection modes.
Along with the good feel of the camera, the retention of the control dials on the top of the camera for adjusting ISO, shutter speeds and exposure compensation, and the sub control dials for drive mode and for the selection of the still or movie modes makes for easy operation and you can view your settings at a glance.  The location of the exposure compensation dial makes  It is easy to use especially if you want to tweak exposures if you are shooting in aperture or shutter speed priority modes. You are able to view the result of the exposure compensation override in the electronic viewfinder which you can have set to show exposure and white balance live.
The camera now has a fully articulated 3" 1,620,000 resolution monitor which can be used as a touch screen which can be particularly useful when shooting video. Being articulated the screen can also be hidden to protect it from possible damage when packed away or for transporting.
Shutter Speeds range from 30sec to 1/8000sec with the mechanical shutter or up to 1/32000 sec with the electronic shutter. "B" & "T" settings can also be selected and the "T" (Time setting) can be set for exposures up to 15 minutes without the need for a release, and a countdown timer is displayed whilst using this setting.
The ISO range is adjusted on the its control dial and ranges from 160-12800 ISO. It can be programmed to shoot from 80-51200 using the menu if needed.
A drive mode dial offers the selection of Panorama, Advanced (Filters, Effects etc), Bracketing, CH, CL, S & HDR. The Continuous High mode enables up to 15fps to be taken.
This model has increased the film Simulation modes selectable up to twenty, with options other than the standard emulsions such as Classic Neg, Eterna Bleach & Colour Chrome FX Blue giving a different look to your images for more creative possibilities in camera.
A new bigger battery (NP-W235) allows up to 600 images to be captured and is recharged in camera via the supplied USB (Type C) cable and AC-5VJ AC adapter.
I would recommend however to purchase the accessory dual charger which has LCD displays that show the charge level of the battery being charged. Using an external charger enables the use of the camera whilst you are charging batteries and it is always wise to have extra batteries.
Fujifilm has an excellent App for both IOS and android devices which allow controlling the camera and downloading images remotely.  Instant prints can also be made directly from the camera to a Fujifilm Intstax printer.
Having dual SD/SDHC/SDXC compatible memory card slots I would highly recommend the Fujifilm
X-T4 as a fully featured camera offering functions to suit all photographers whether they be amateur, enthusiast or professional.  Fujifilm cameras are backed up with a wide range of high-quality lenses & accessories for every purpose.