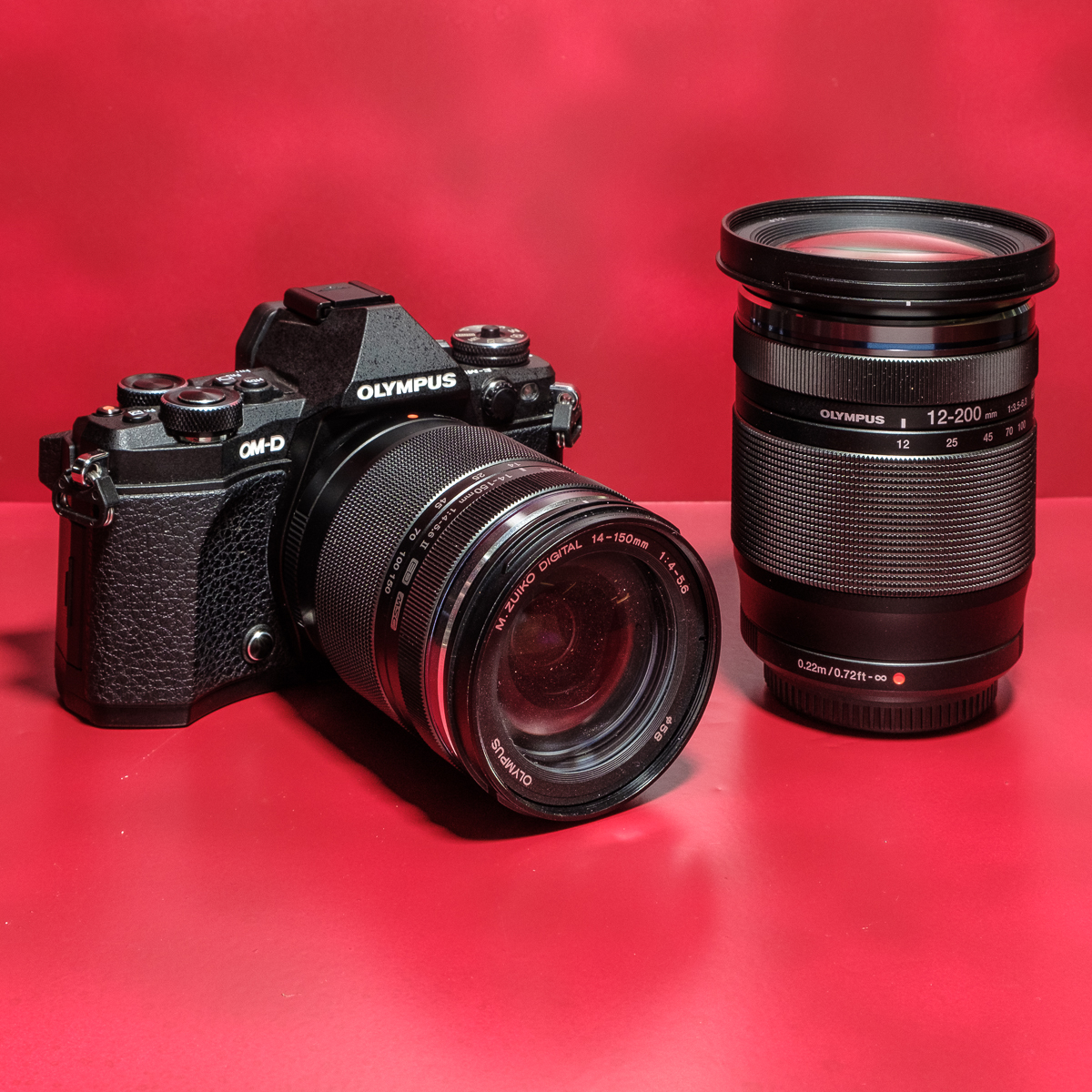 20 Sep

Olympus. Super. Zoom.

I have to be careful with that title – I tried typing in Olympus Superzoom to the net to see what help it could be and it routed me off to old eBay sellers who have 35mm cameras for sale. Eek.

I wanted to see if there was a comparable model from them that matched other major makers – something that had a small sensor but an enormous lens out the front. The sort of thing that cruise and safari tourists take overseas. It looks as though they might have had something like that some while ago, but are concentrating now on the things that can be done with their Micro 4/3 line of mirrorless cameras – and that they have just come out with a new lens to do it.
The lens Carlos showed me is the Zuiko 12-200mm f:3.5-6.3 – possibly the longest zoom range lens for any mirrorless camera. It's the 35mm film equivalent of 24mm to 400mm. And we never thought of that in the day… This is a regular line lens – not the PRO series – but should be a welcome step-on from the previous 14-150mm f:4-5.6 lens. It seems intended for travelling enthusiasts and even professionals needing a lighter and cheaper alternative in a walk-round lens.
The fact that it can focus as close as 22cm at the wide end or 70cm at the tele end is part of the charm. A great many tourists will be able to handle all their photo needs if they couple it up to an OM-D body. It will not be as heavy as the super-zooms of others, and has the advantage of being able to take advantage of the in-body stabilisation that Olympus does so well.
Given the performance of the Micro 4/3 sensor and processor, I would be willing to back the images from this sort of combination against the one-piece superzooms.