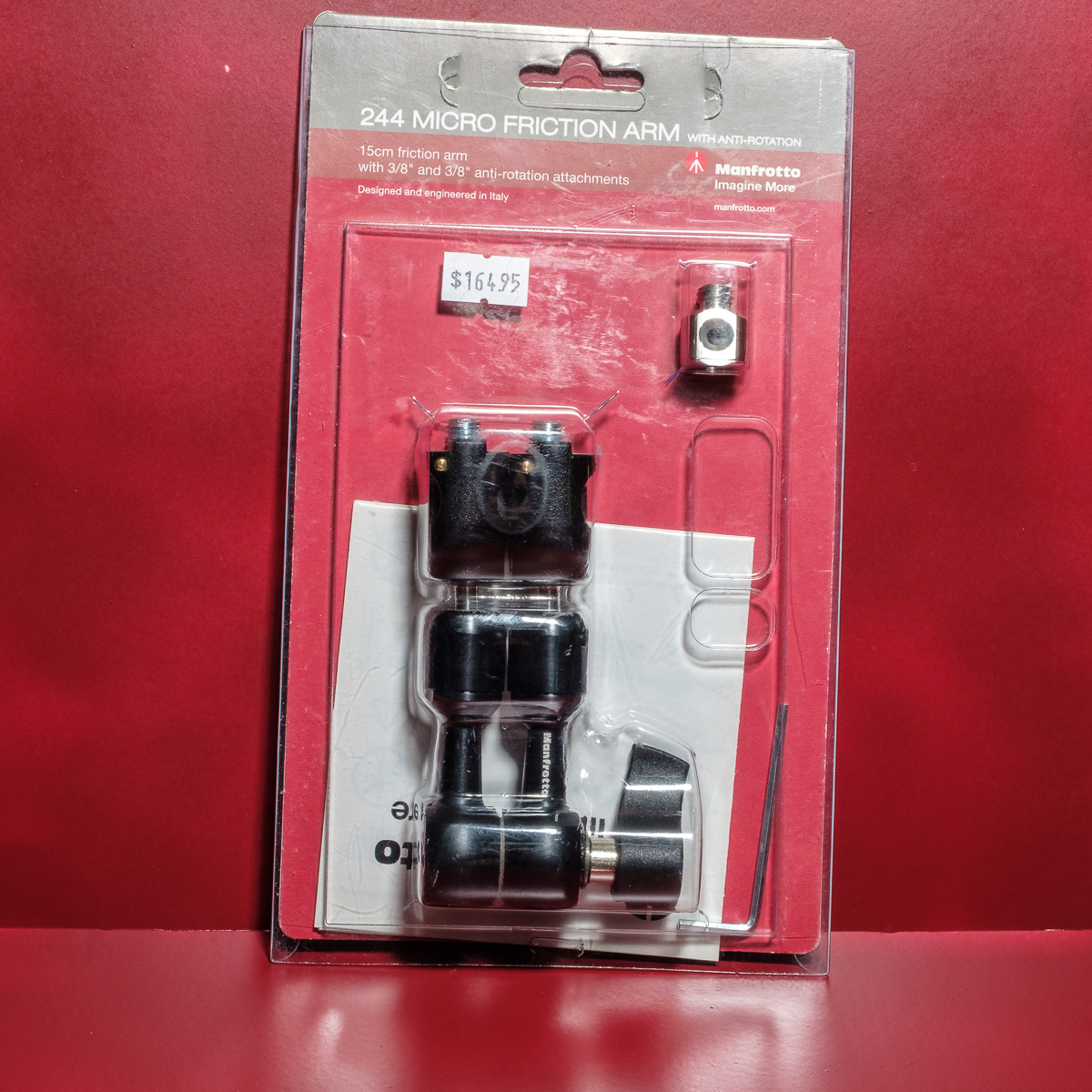 16 Sep

Micro-Friction

Carlos and Sam at the Stirling Street Store are real life savers. When I'm casting about for a topic to include in the week's reports here on the weblog column, they always have something new – or newish – to show me. This time it was Carlos and a new little accessory from Manfrotto.

Note: I am a fan of Manfrotto, as my studio will show. Nearly everything that has to stand up or hang down does so on something from either Manfrotto or Bunnings ( and if Camera Electronic did sheets of MDF board and sausages in a bun I could cut out Bunnings…). All the other stuff I've bought over the decades has pegged out but the Manfrotto aluminium castings keep on going.

This Micro-Friction Arm is the sort of thing that video makers use to add extra equipment onto their tripod systems; mobile phones or tablets, audio mixers, LED panels, etc. All these are great accessories to have but if you need to hand-hold them while working you soon run out of hands.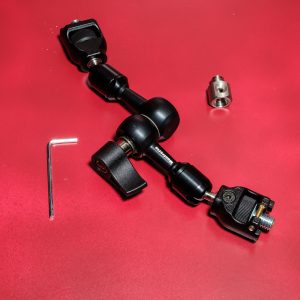 The arm is intended to couple to a the newer lines of Manfrotto tripod with a threaded socket at the side of the leg support. This has a keyed casting so that the arm will lock in and not rotate. Then you position and lock the two arms with a central lever. It's a lot like a larger pivoting arm that Manfrotto made for years, but on a tiny basis.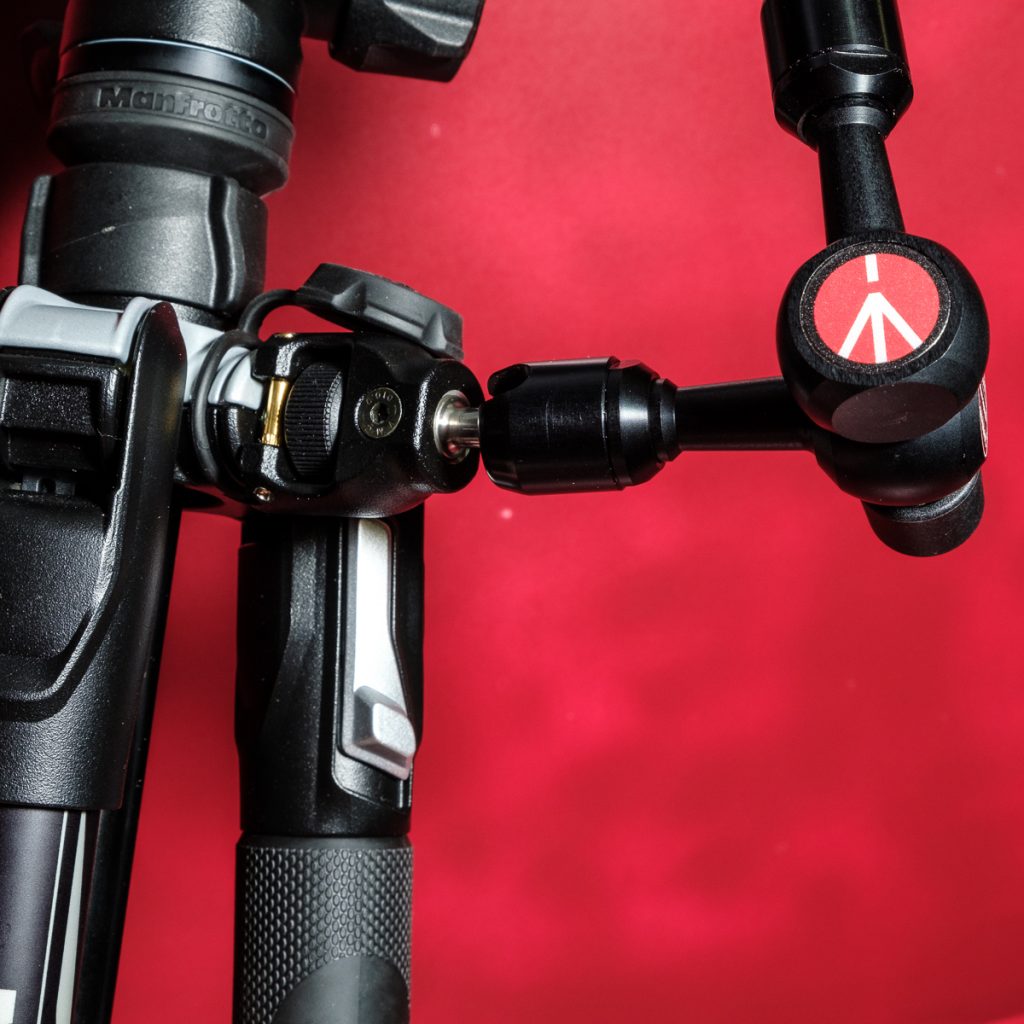 I'm not a video person, but if I was this would be sweet. Also a very good idea as a light holder for the macro and astro workers.