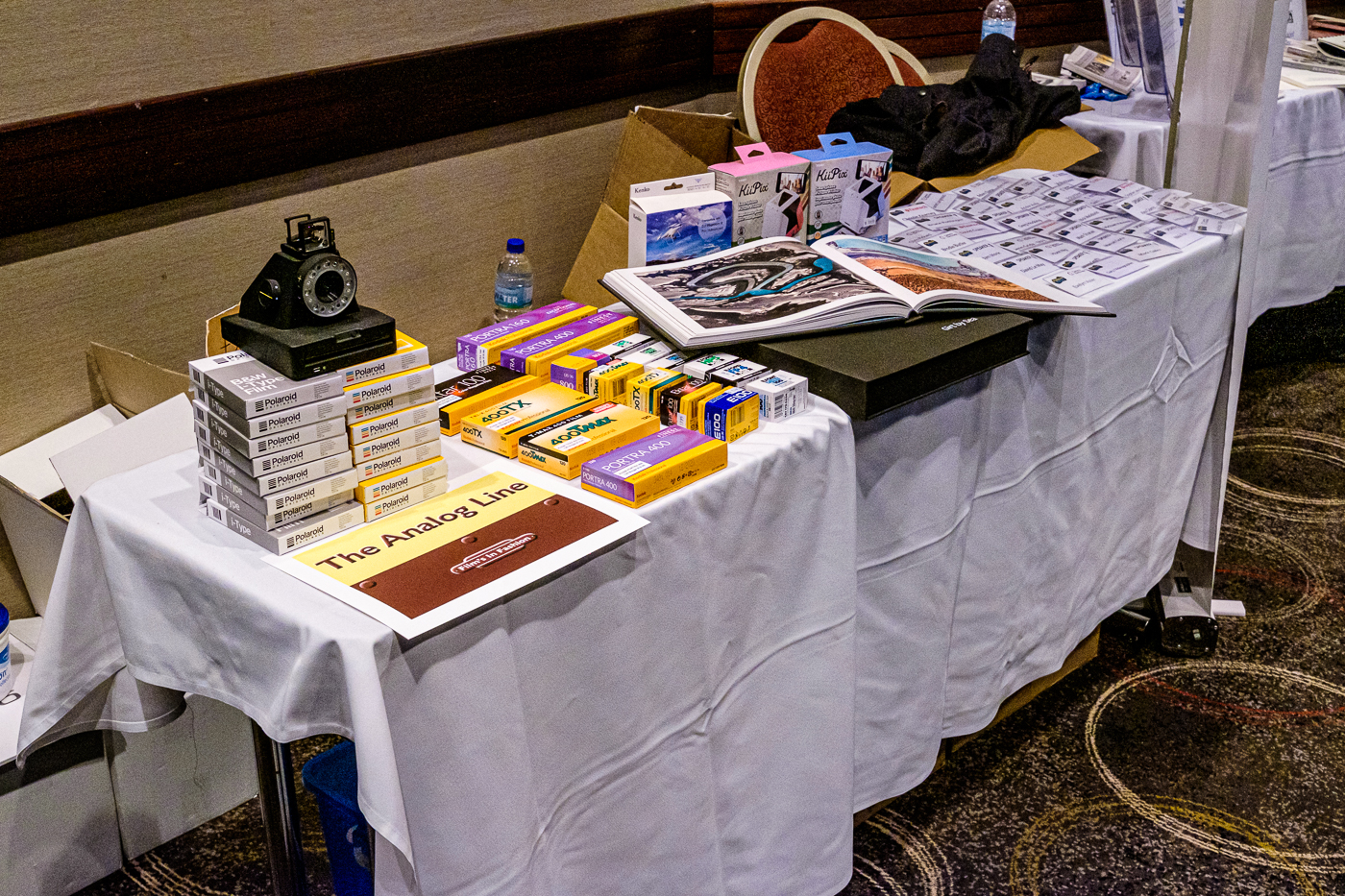 01 Aug

I Wander Through The Fair

Being the old guy in charge of the film and book desk was a good deal at Photo Live events – I got a chance to scoot off occasionally and look at the other exhibits. Now you'd think that I might have seen everything before in the shop, but remember that there are representatives of firms that I don't normally get to meet and they've brought the newest of their offerings. So even I can be wowed by things.

Before I go, a word about the Analog Line – the film business. To the surprise of many and the delight of others, film sales are tootling right along very well. There were enquiries and sales all day from our stock box and a half dozen people seeking film and developing information. Of course, for a lot of this I referred them to Fitzgerald's Photo Laboratory – the third stand down – but I was delighted to talk to the two ladies who enquired about normal grain and plate grain films. They knew what they wanted to do and pretty much how to do it…and one has a bottle of Rodinal, so all is well. Note that film usage is also going very well in the country.

Well, let's wander. Here's the Laowa 24mm 2X Super Macro setup again.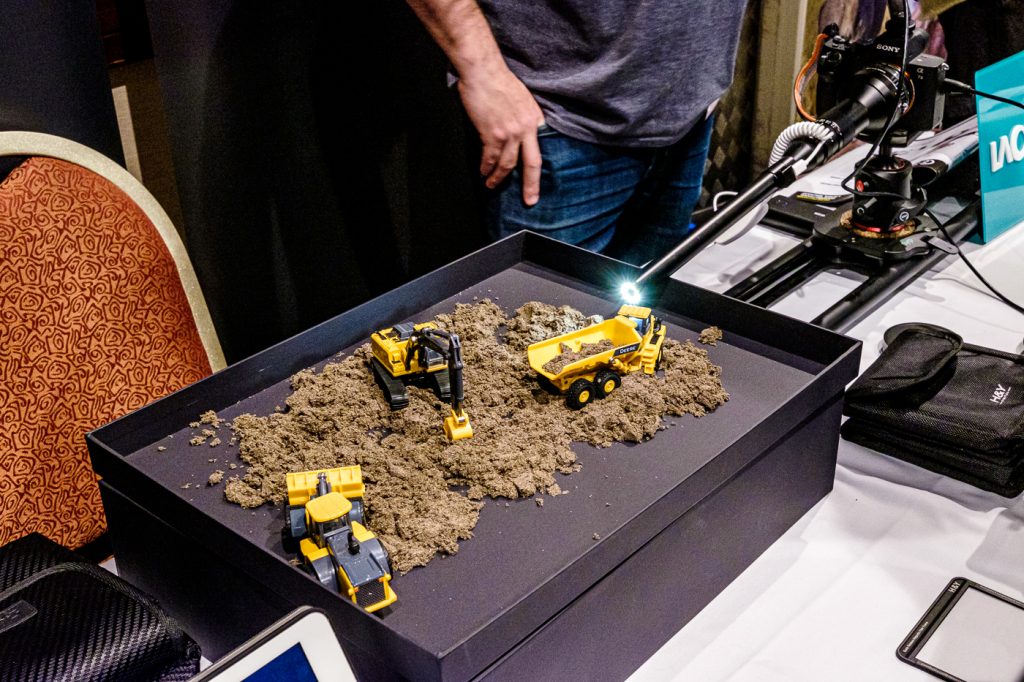 Amazing depth of field for this focal length and the illumination would be perfect for bug or flower people. It would be perfect for my toy airfield if I turned the light off and if I had the money to buy it. I must rob more railway trains and save up.
Just opposite was a very relaxed Greg Spencer…but he had something on his stand that was electrifying…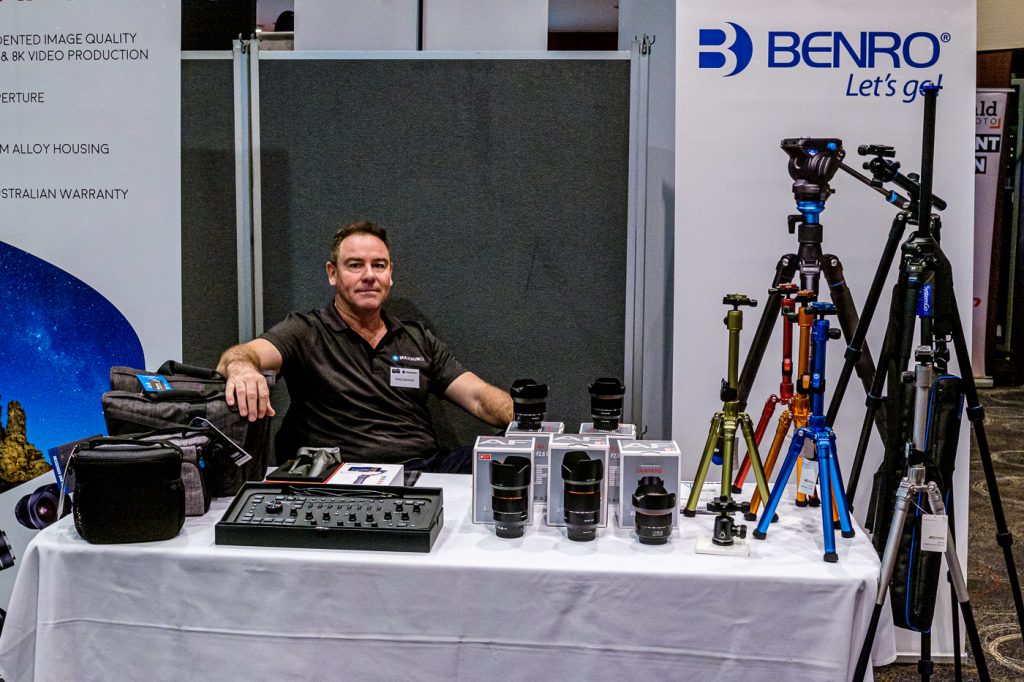 The Loupedeck. The hands-on editing desk for Lightroom, Photoshop, and other applications. Intuitive physical controls for the functions that live on electronic screens and a much faster  and more precise editing experience.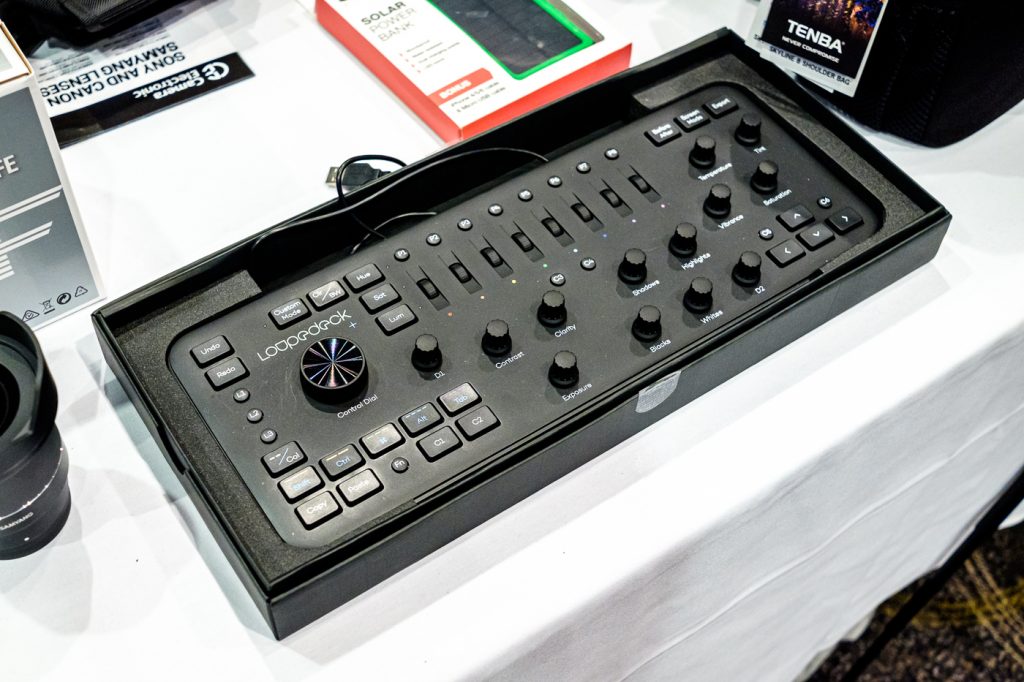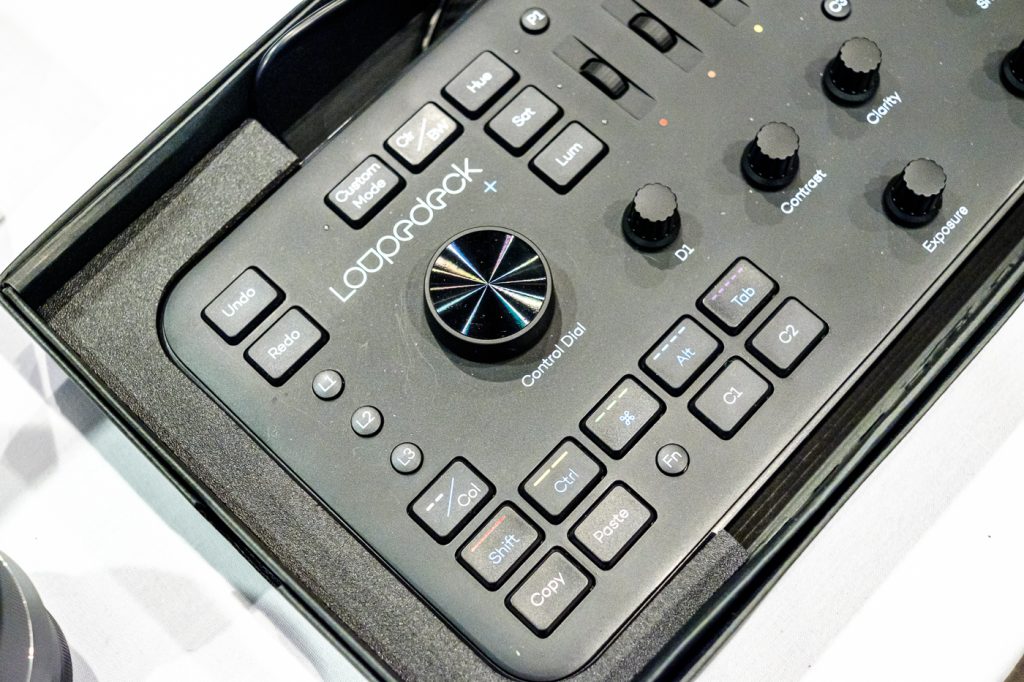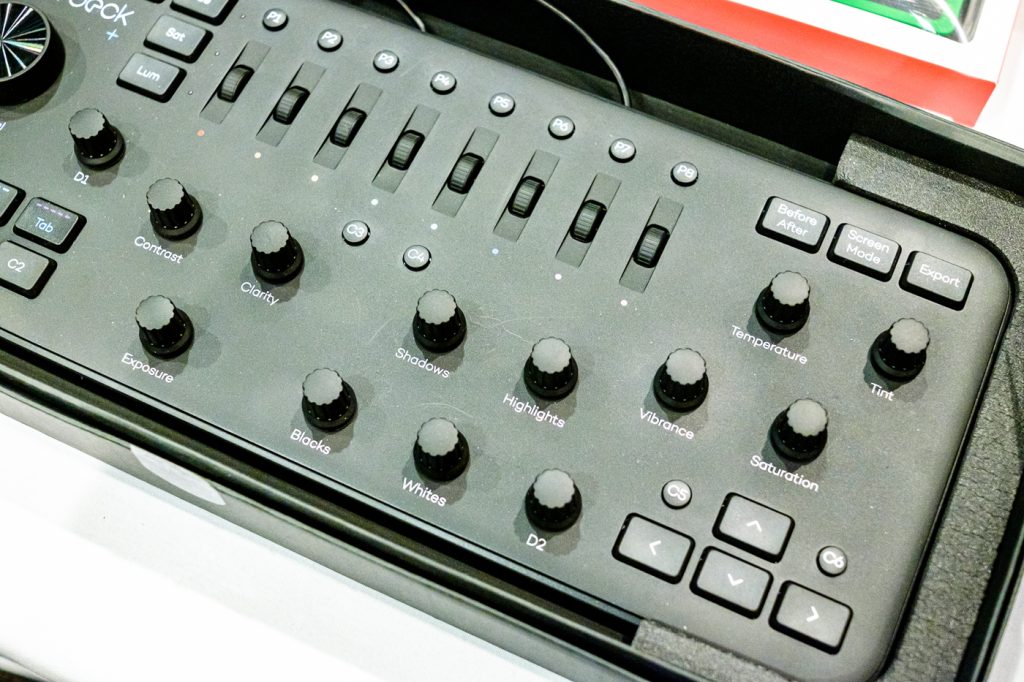 Do I want one, yes, I do. And I have started hinting at the dinner table about it. I sent two friends down to Greg's stand from the door and they reported back that they'd each purchased one. Now I'll pester them to find out what their experience is like with it…and report back to you.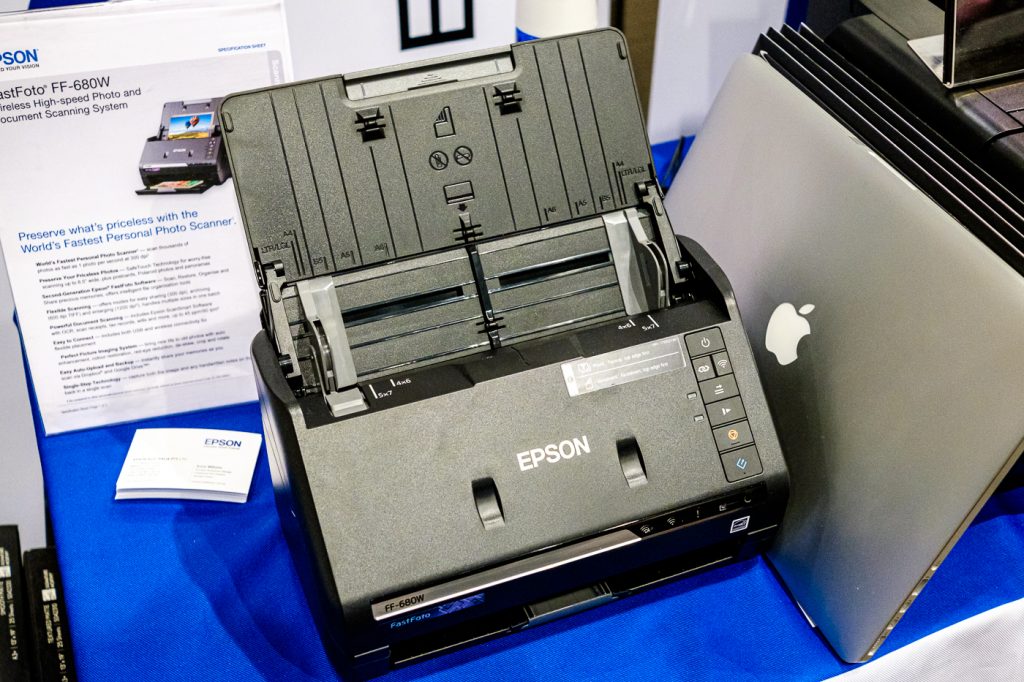 Oh, Lordie, do we ever need one of these. We've just inherited a vast shoe-box collection of family 6 x 4 prints from the wife's late mother and they'll all have to go into digital form for the rest of the extended family. My Epson V700 might do it but my nerves couldn't. This box looks as if it could. 6 x 4's and 5 x 7's go in the top and the signal goes directly into the computer, and all you have to do is keep dropping ammunition into the shell feed. I still don't fancy the job but I'm the family photographer and unfortunately they know it.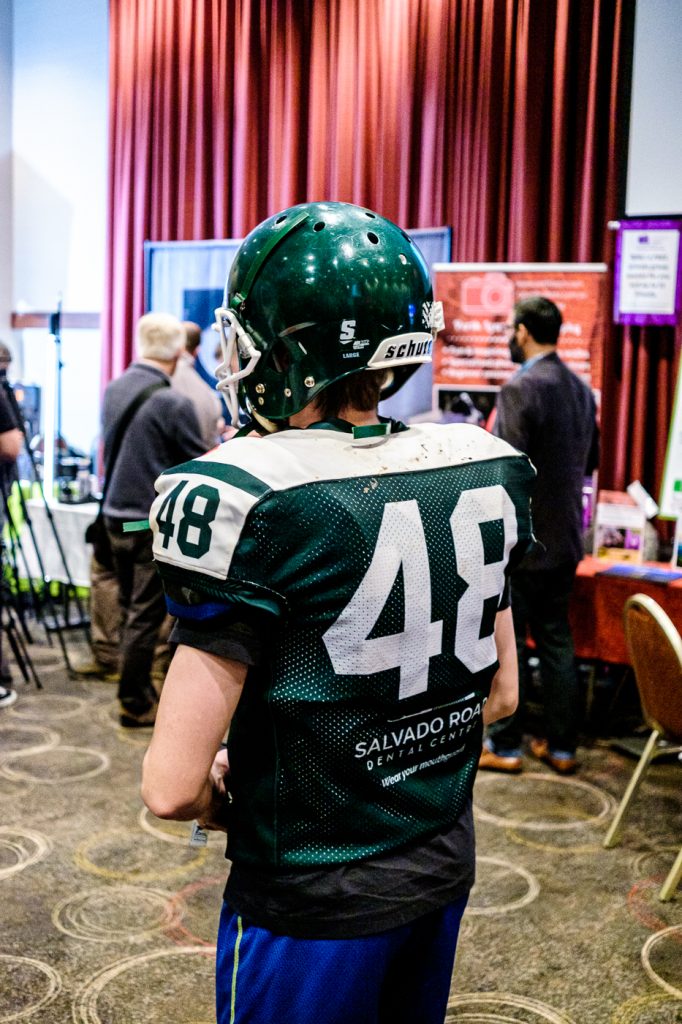 Ummm…Well, I'll be darned, eh?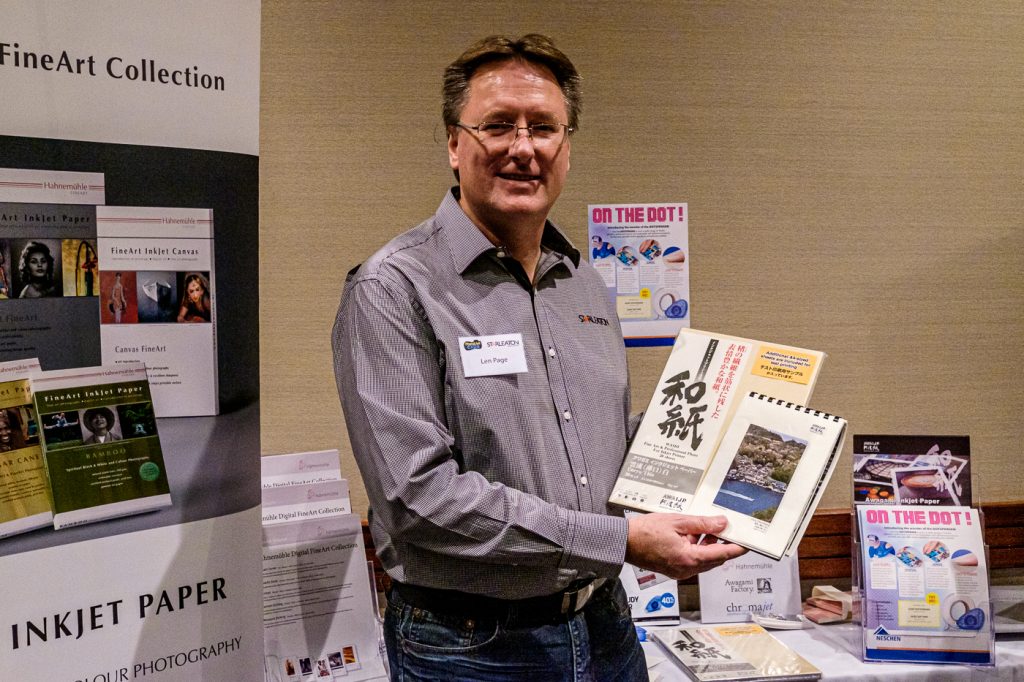 I didn't make Len pose for nothing. He sells papers and paper accessory products for Starleaton. The Hahnemülhe and Awagami lines are extensive and can cope with any image that you can print. The palette of paper is actually amazing – not least for the paper or card modeller.
I did not stop at the new camera stands because I have had a chance to try most of them out in the shop. Which is a hint for you if you couldn't get to the Photo Live 2019. Our shops have a vast array of cameras and lenses and we're open most days with people who are delighted to show you the goods. If you're clever and pick a time that isn't lunch or closing time you can play to your heart's content with something you want to find out about.
Don't just pine for PhotoLive 2020 – come in and see us now.