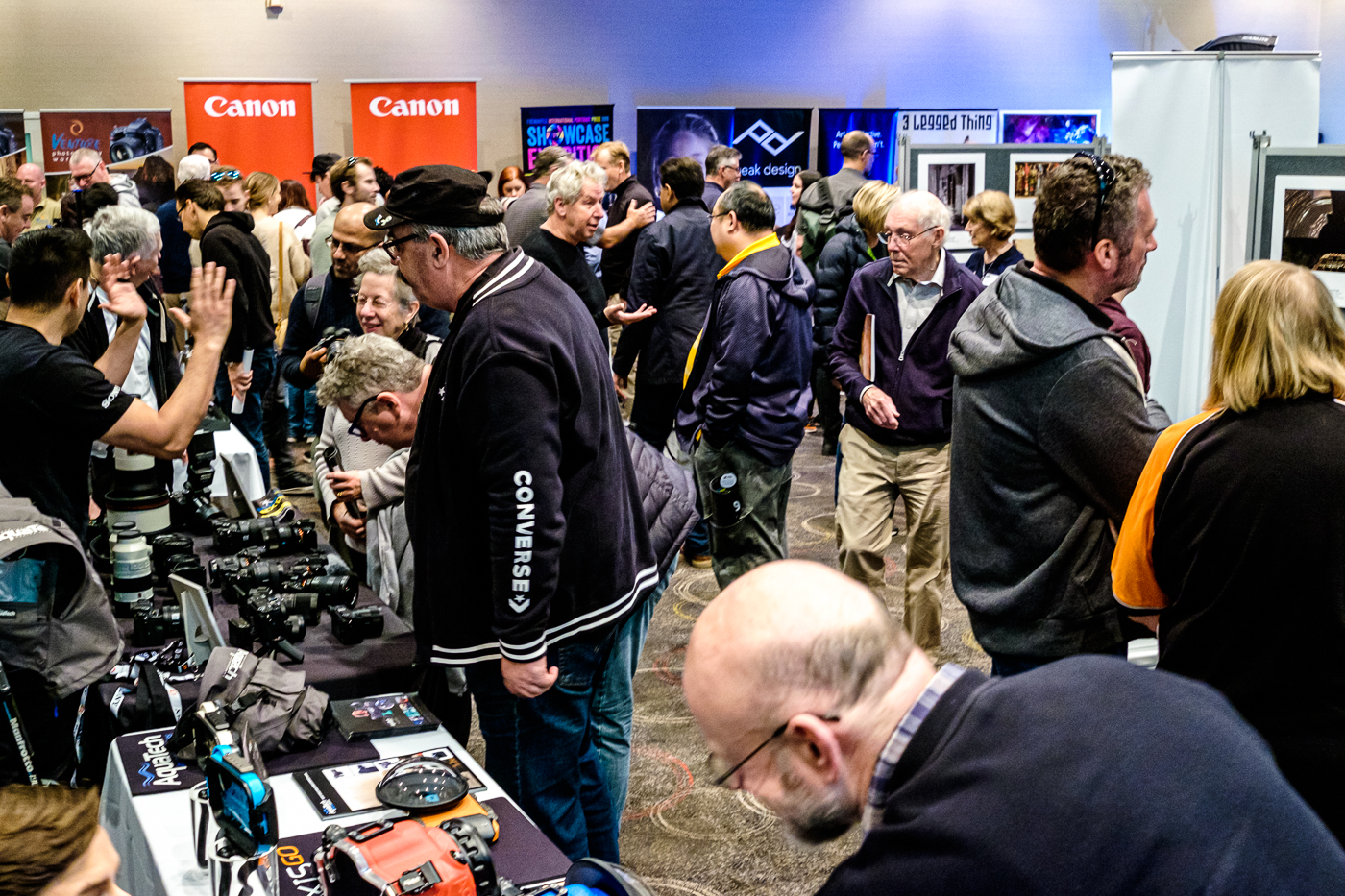 31 Jul

The Sunday Session – For the Photographically Minded

Remember Sunday sessions when you had to go waaaay out of town to get a drink – WA laws being what they were? Well, thank goodness there are no laws about enjoying yourself with photography on a Sunday, and we could all go down the The Novotel Langley and go mad. Not bad mad – the good kind.

The workshops and lectures were well attended, I am told. I saw evidence of them as people streamed into the main show floor in between the event as and then flowed out again for the next one. I am not sure if there were people who did every presentation there was, but I'll bet there were a few who tried to. And well worth it if your stamina held up as each one of the presenters was an expert in their field – a real, working, expert. As were the trade representatives on the main floor – interstate as well as locals.

Note: the different firms  are represented by sales people who are basically in competition with each other for your dollars. But they know their wares and the points to which they can speak and they do not conduct fierce brand battles over the gear. They leave that for the camera club factions. Camera Electronic is strictly neutral in this; we feel everyone should be given a chance to own everything and you are prepared to pay, we are prepared to write the sales docket.

Highlights? Well that is different for everyone. If you did not get a chance to jostle in the throng on the day, bump along with some of the pictures. Remember that everything you see displayed does exist. No images of crowdfunding come-ons. A real live trade show with real gear you can really buy!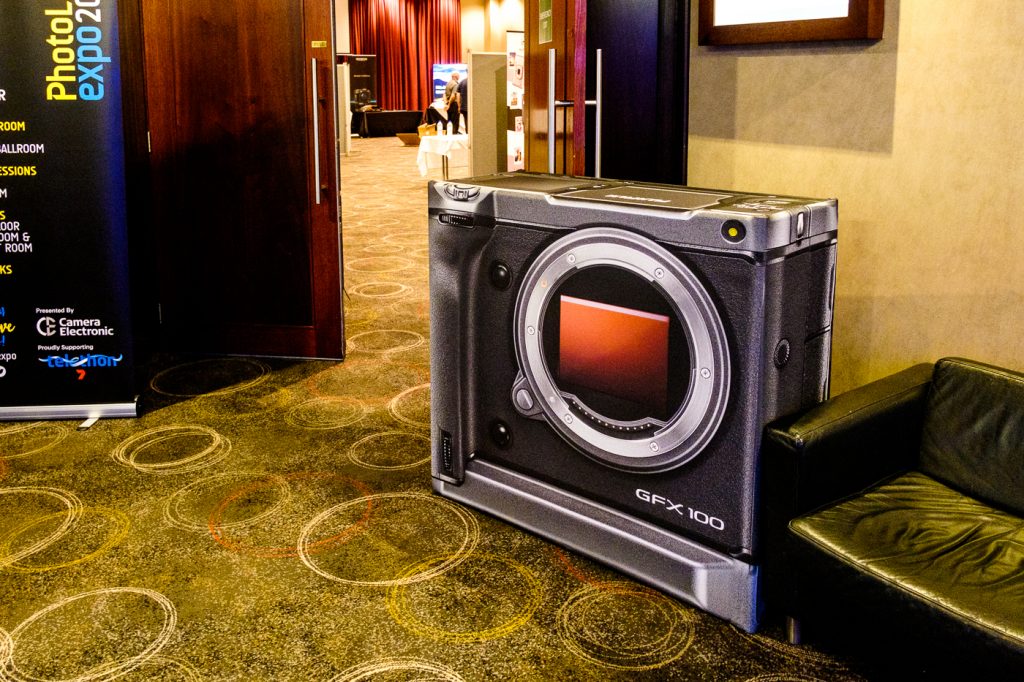 Scale model of the Fujifilm GFX 100…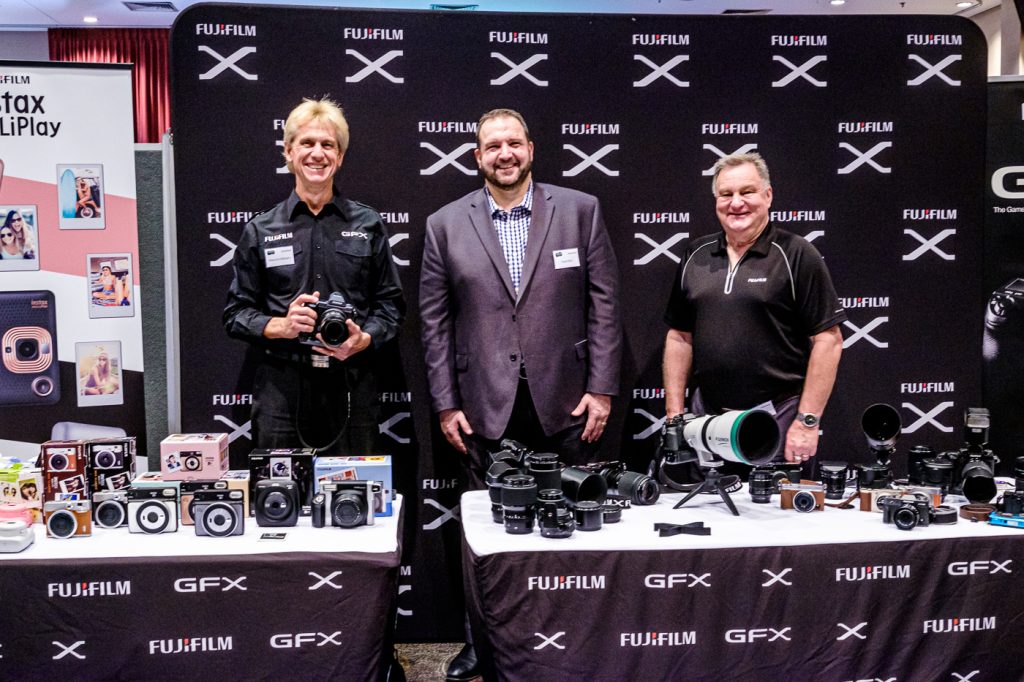 Scale models of the Fujifilm representatives…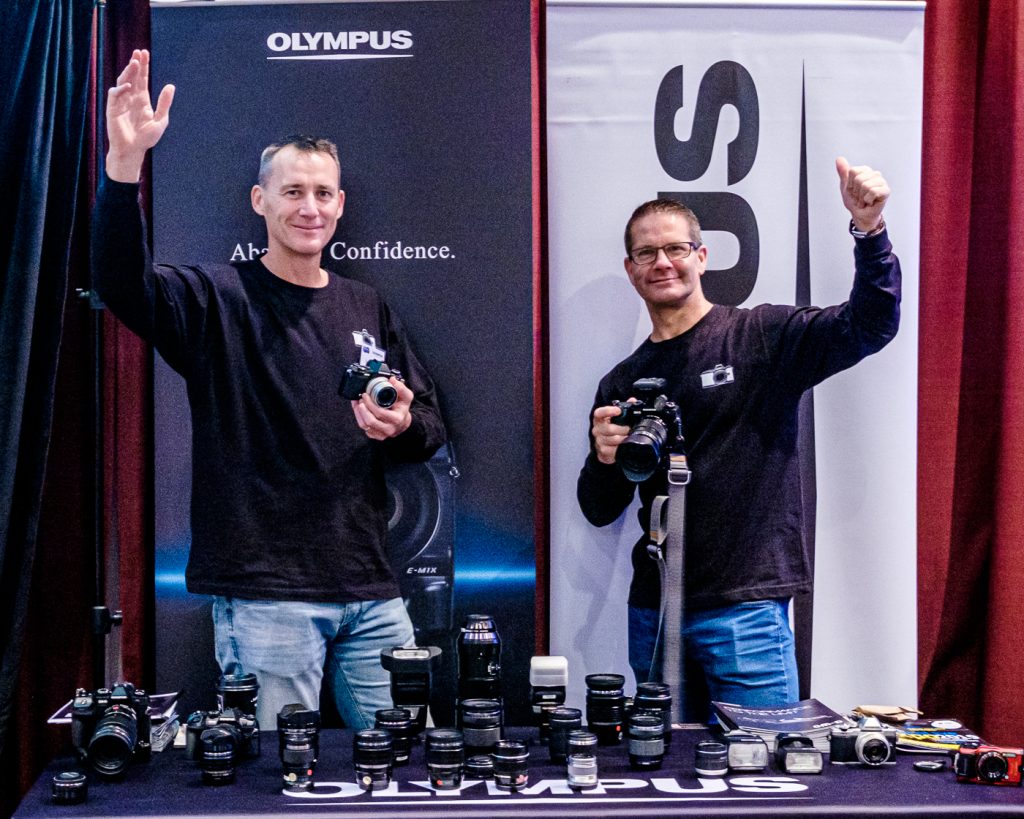 The masters of Micro 4/3 – before the onslaught of the crowds swamped their stand.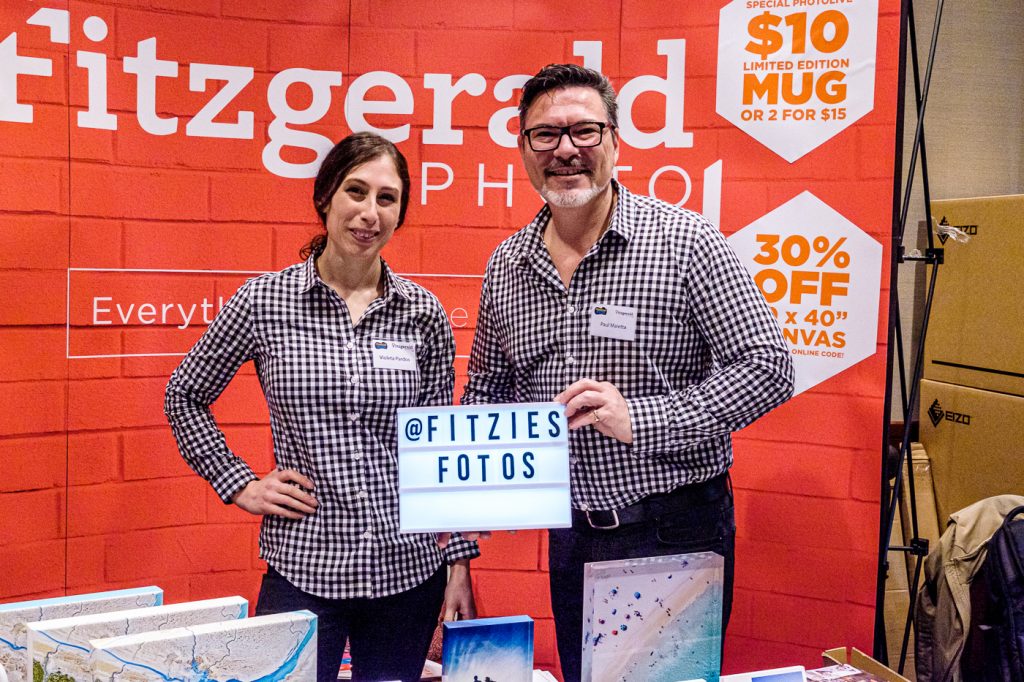 Two mugs for $ 15 and that's a good deal. And a battery-powered light box, which is a very clever idea.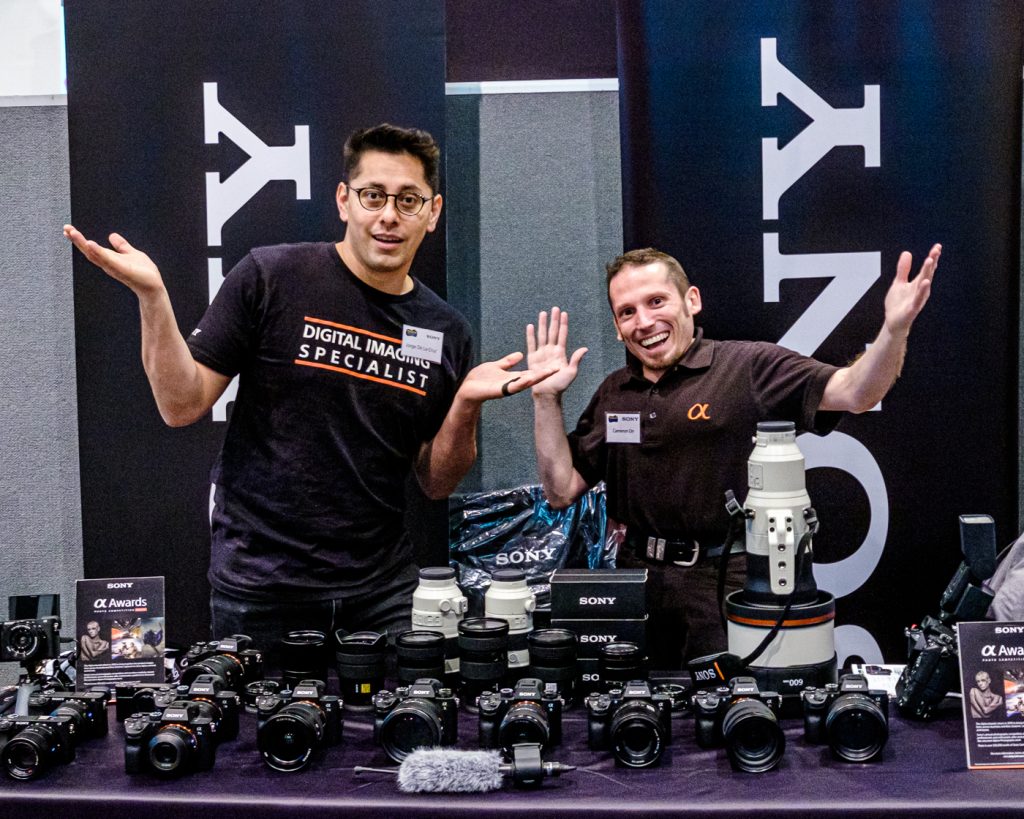 What? Us worry? No, not the way that Sony cameras and lens sell.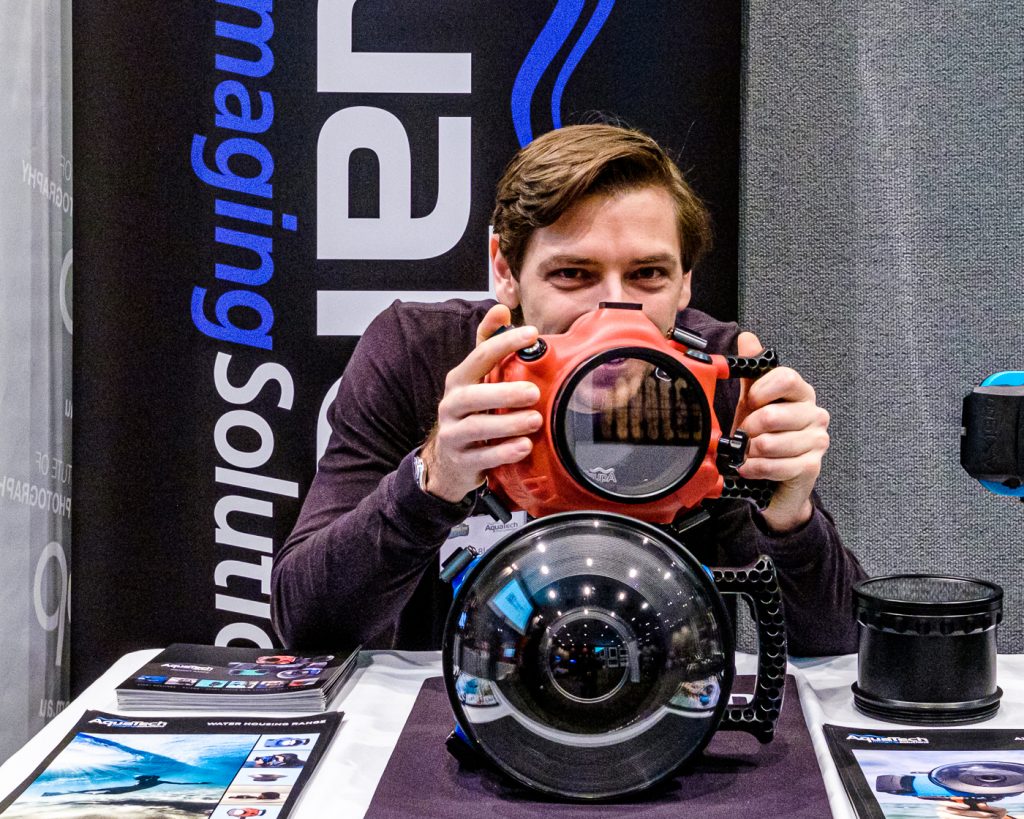 Kilroy was here…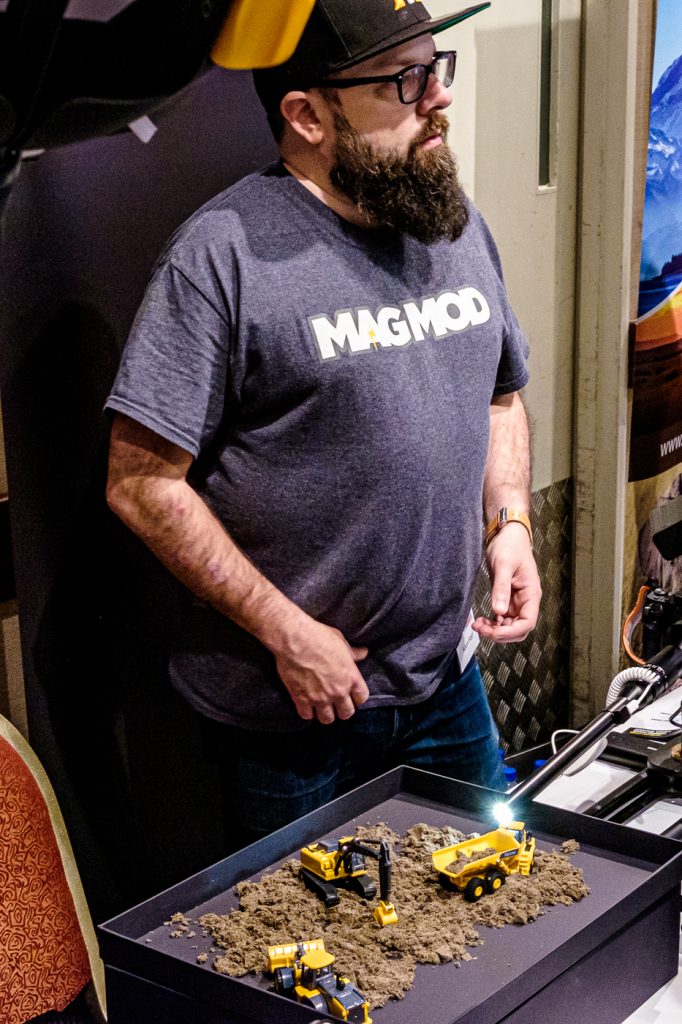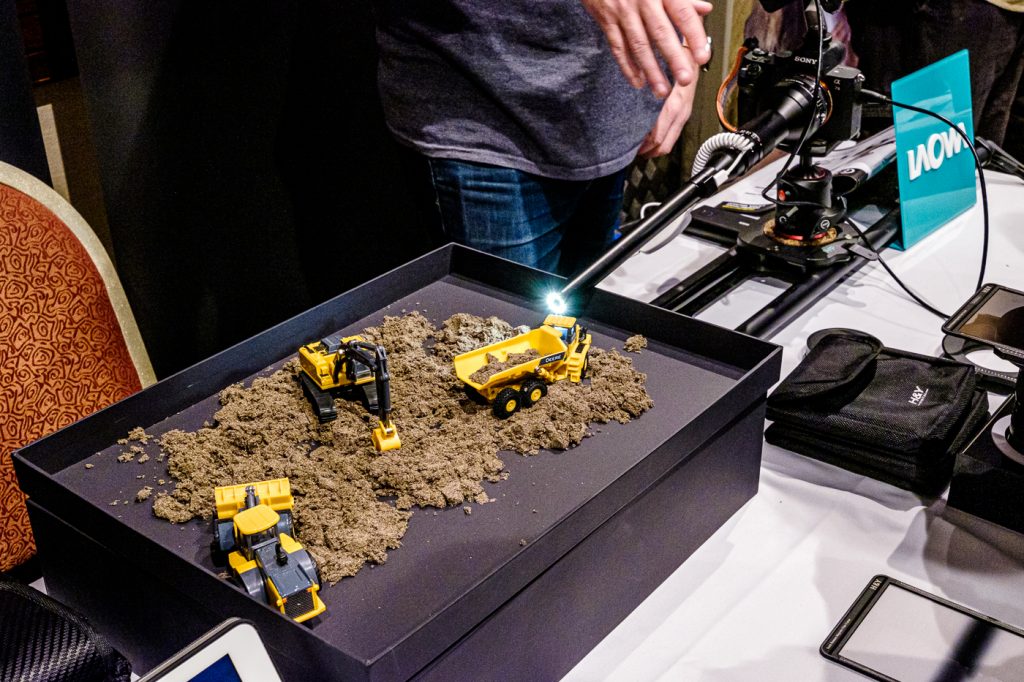 Scale Models! And the Laowa Super Macro lens! I'm in Heaven!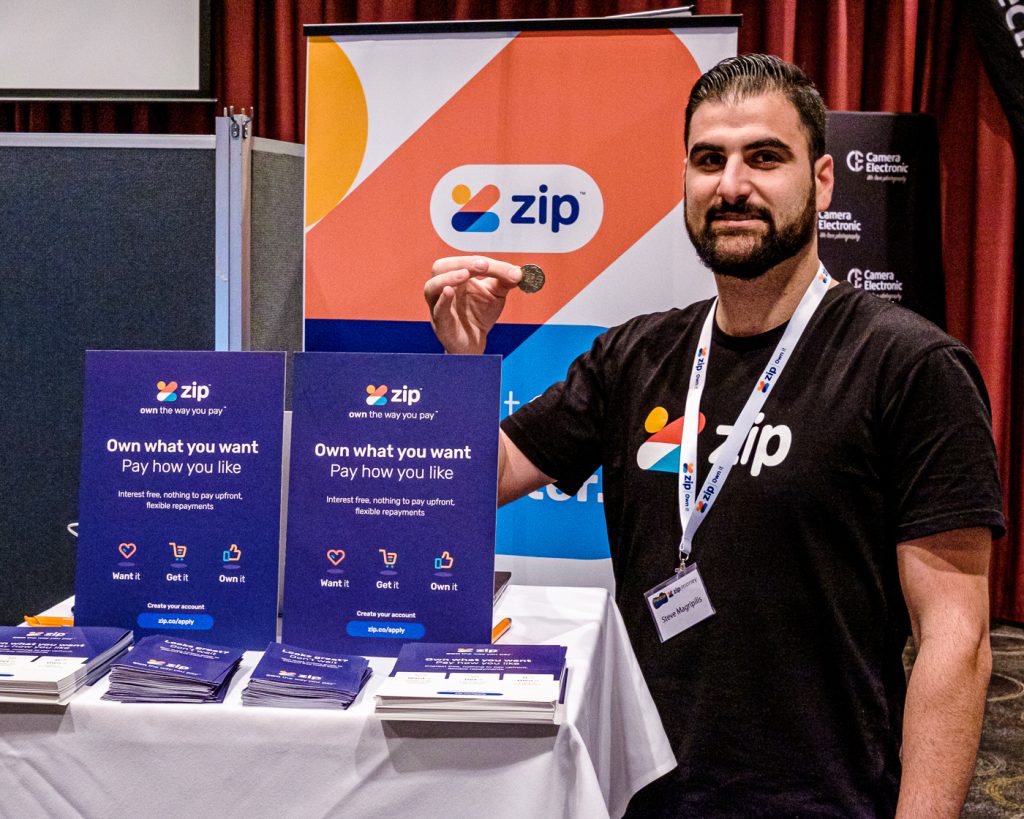 And it's even possible to make money sexy. Financing your photography is a good idea – you can do more than you thought with your money and your talent.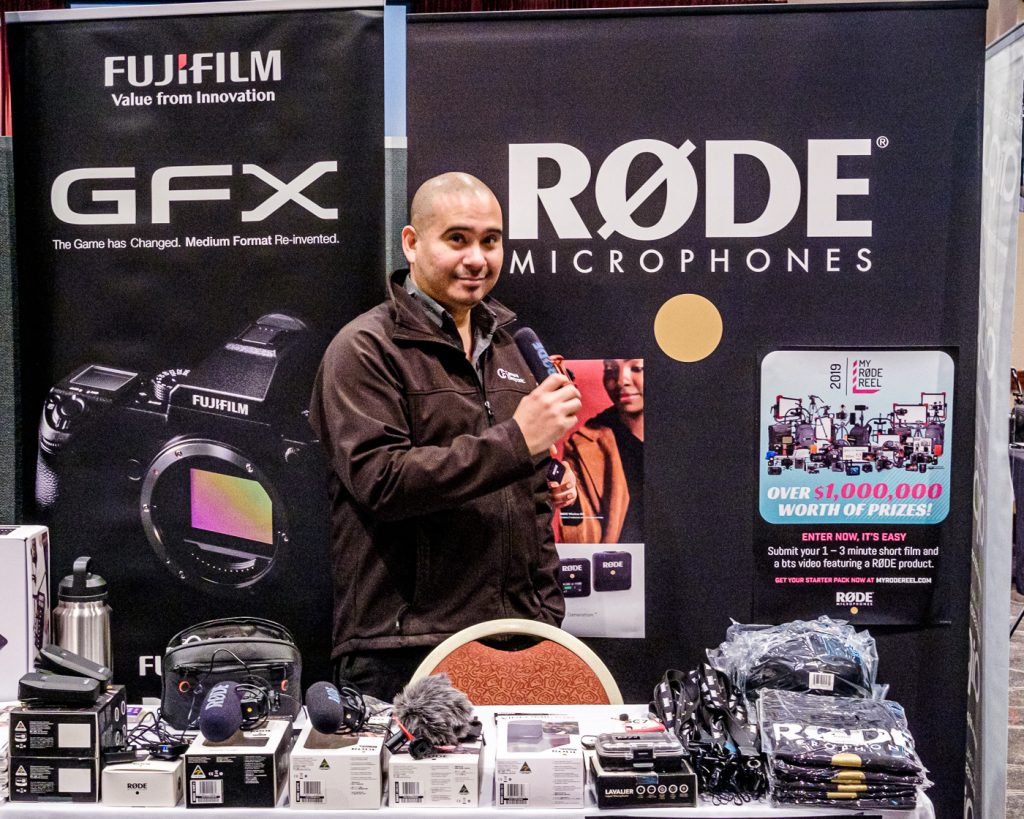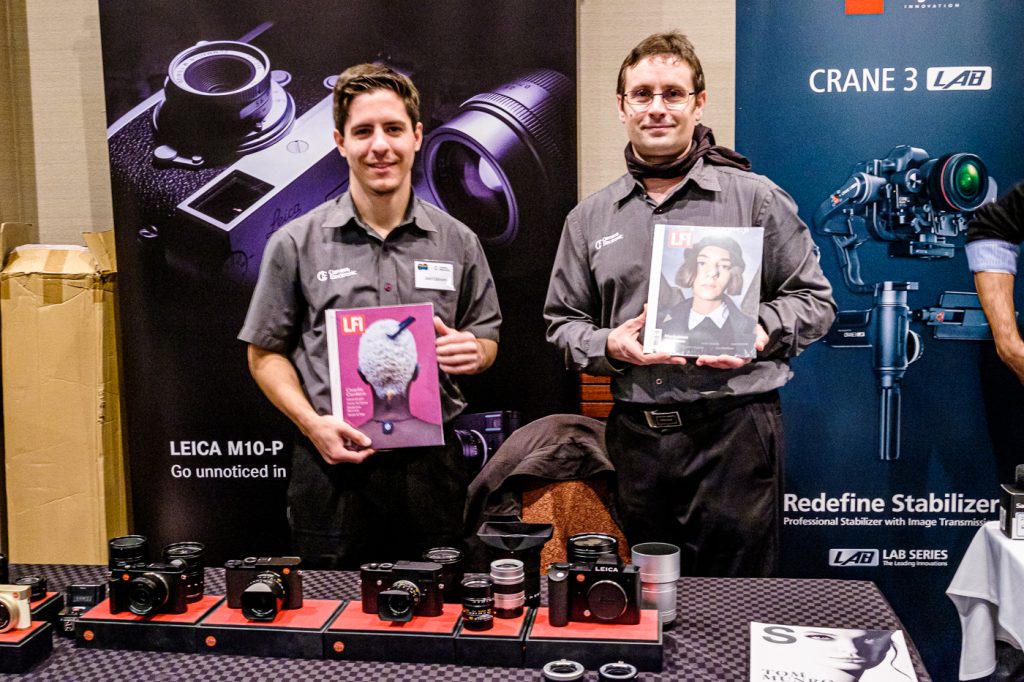 And to prove that Camera Electronic staff do work on Sunday as well…
The personalities you see here are what make the photo trade tick. Each one is a mine of information about their products – far more than I could ever remember. They are eager to connect with the buying public. They listen to feedback from the clients. They sometimes get to feed that information even further back to the importers and makers of equipment – so there is a message for the visitors:
Talk to your camera sales people. Talk to your reps. Tell them what you want to do – and you'd be surprised how often they'll be able to help you do it. Australian photography, and Perth photography in particular, has always been about people as much as about the cold equipment or finance figures.