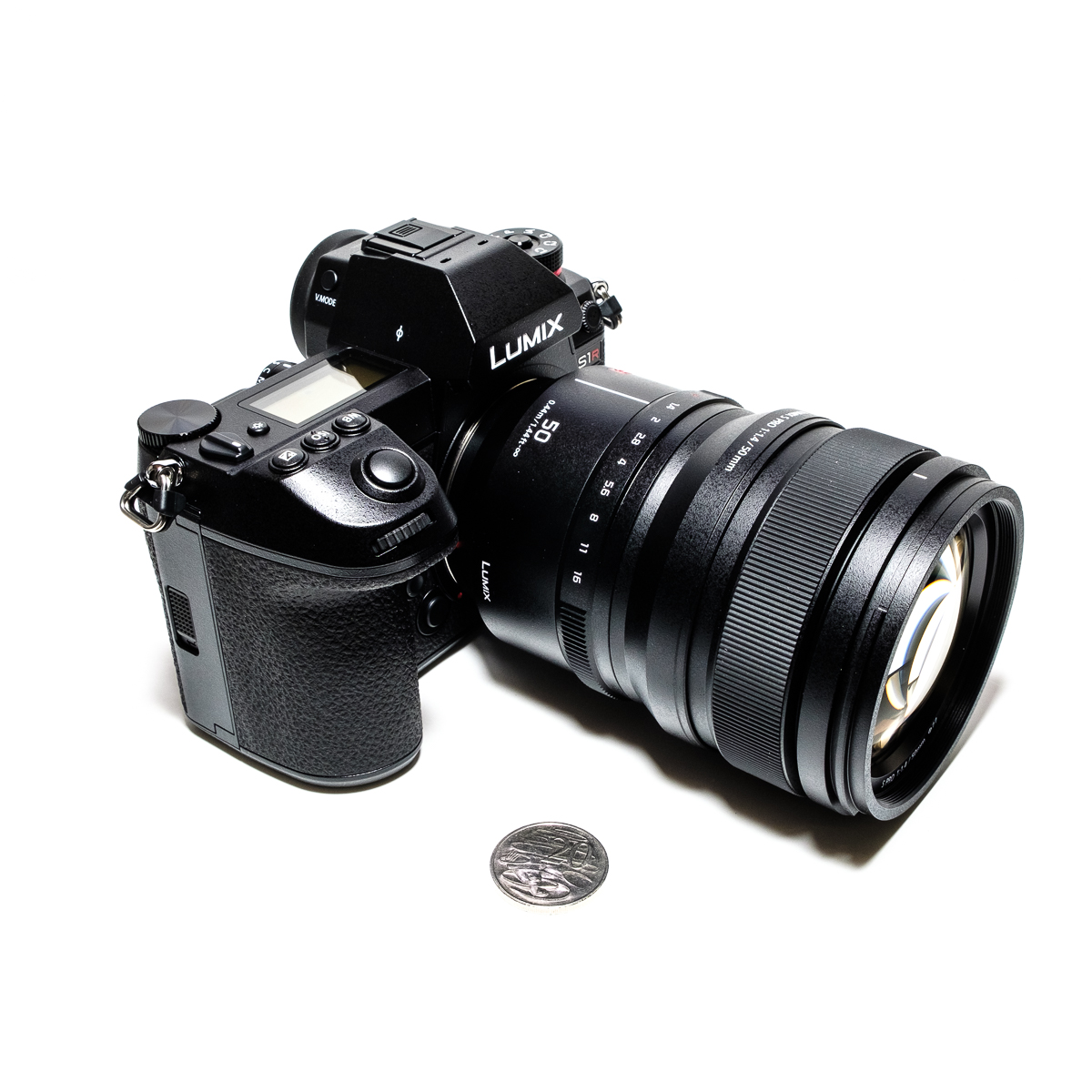 06 May

The Big Chunk

It's always thrilling to be given a big chunk – whether it's chocolate, motor car, or money. I would be out of my depth with all three, but I figure I could cope better with a camera – thus I was delighted to handed the new Panasonic S1R camera with a 50mm lens when I visited the Murray Street Store.  To say I was impressed would be an understatement.

Panasonic cameras always intrigue me – I had one briefly a few years ago – and any new evocation of their top range is worth looking into. But in the case of the S1R I'm afraid the looking into becomes looking at. It is somewhat beyond my league in price and bulk. Not that it is the biggest or most expensive of cameras – there are still larger and dearer ones on the market – but it is getting up past what Panasonic used to aim at.

I suppose that is the way of the trade – though it is interesting to see some makers downsize their designs while others boost theirs. And right now they rather crowd into each other's space when they all try to make competing systems of mirror-less cameras. Still, the buying and shooting public benefit from increased performance, even if they do have to cope with the additional weight, expense, and complexity. And the launch parties are always catered affairs, so grab a plate and come along whenever you can.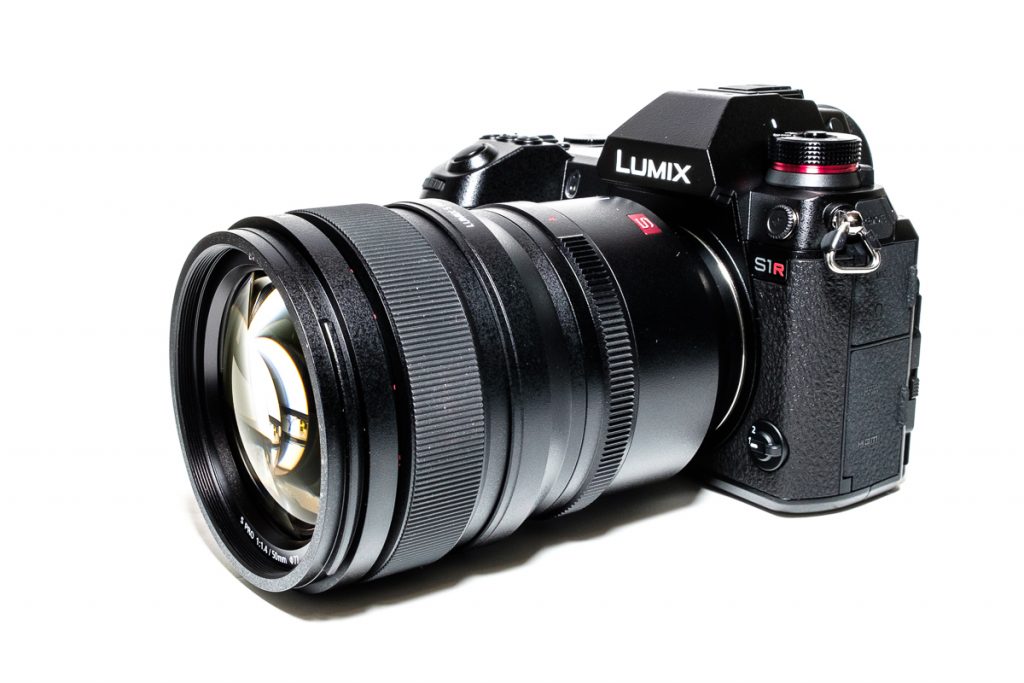 Okay. What have we here? A flagship mirror-less model with a flagship prime standard lens affixed. That's 50mm of f:1.4 Lumix S Pro lens attached to the front of the camera and it is both large and weighty…as heavy as one of the famous aftermarket 50 1.4 lenses. It feeds through the new L-mount to a full-frame 24/36 sensor.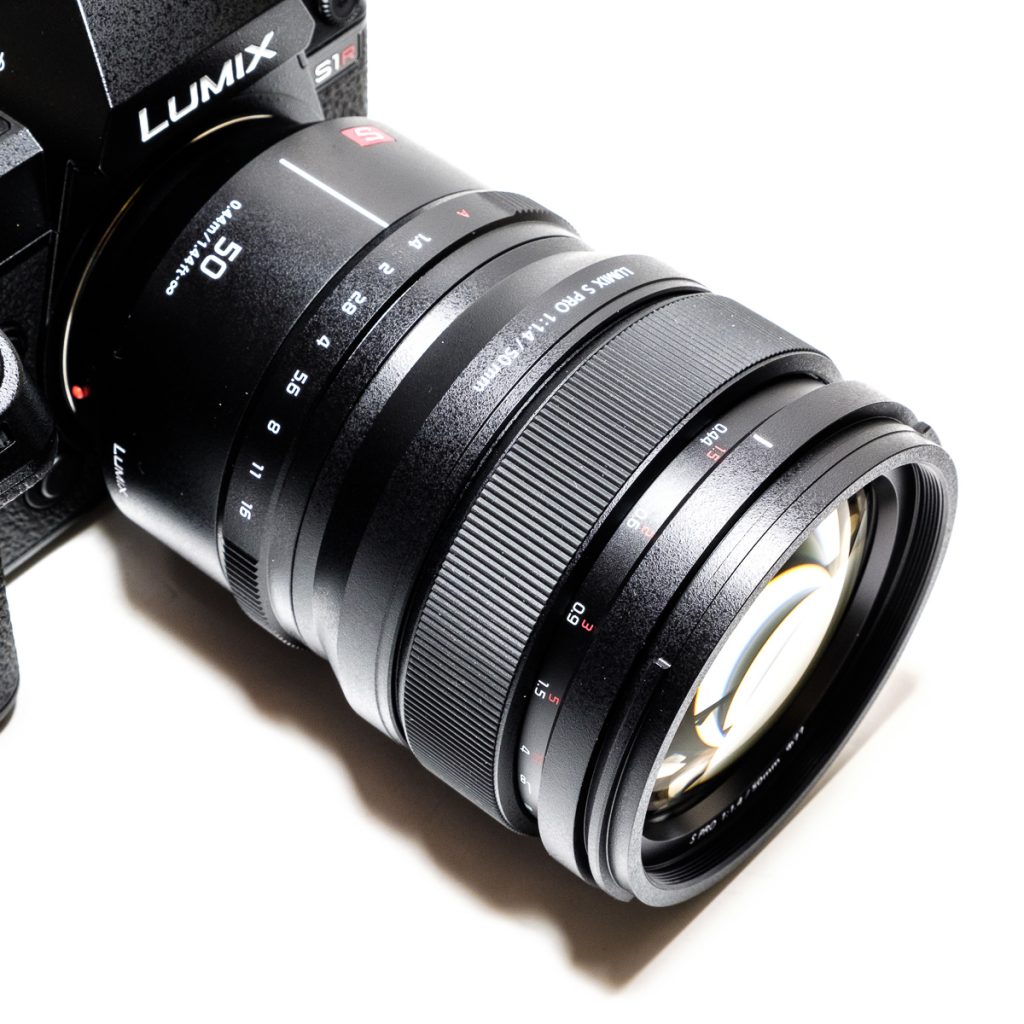 A departure for Panasonic from the micro 4/3 system but they are still in contact and agreement with Leica – just a different mount. The feel of the lens is flawless, and I hope one day to test it to prove this.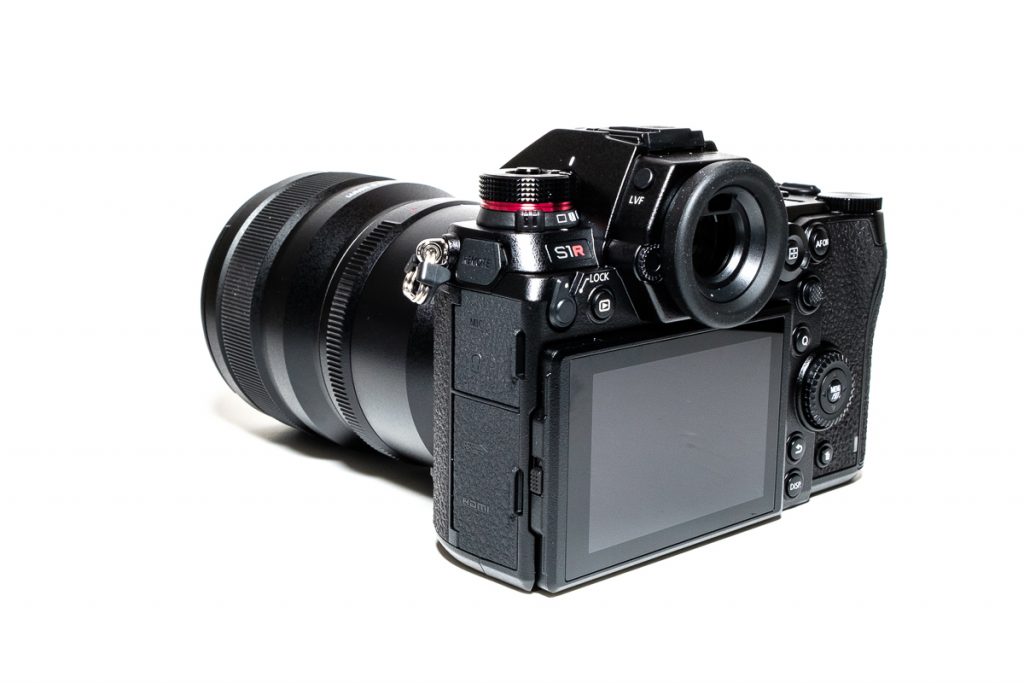 The camera itself is imposing. The heading image shows my two-bob piece acting as a size marker. Nothing of the body suggests the smaller cameras of the past – it is more akin to a standard DSLR size and shape. In keeping with the past designs of the firm, there are sharp edges to some of the lines and definite separation of the operational areas.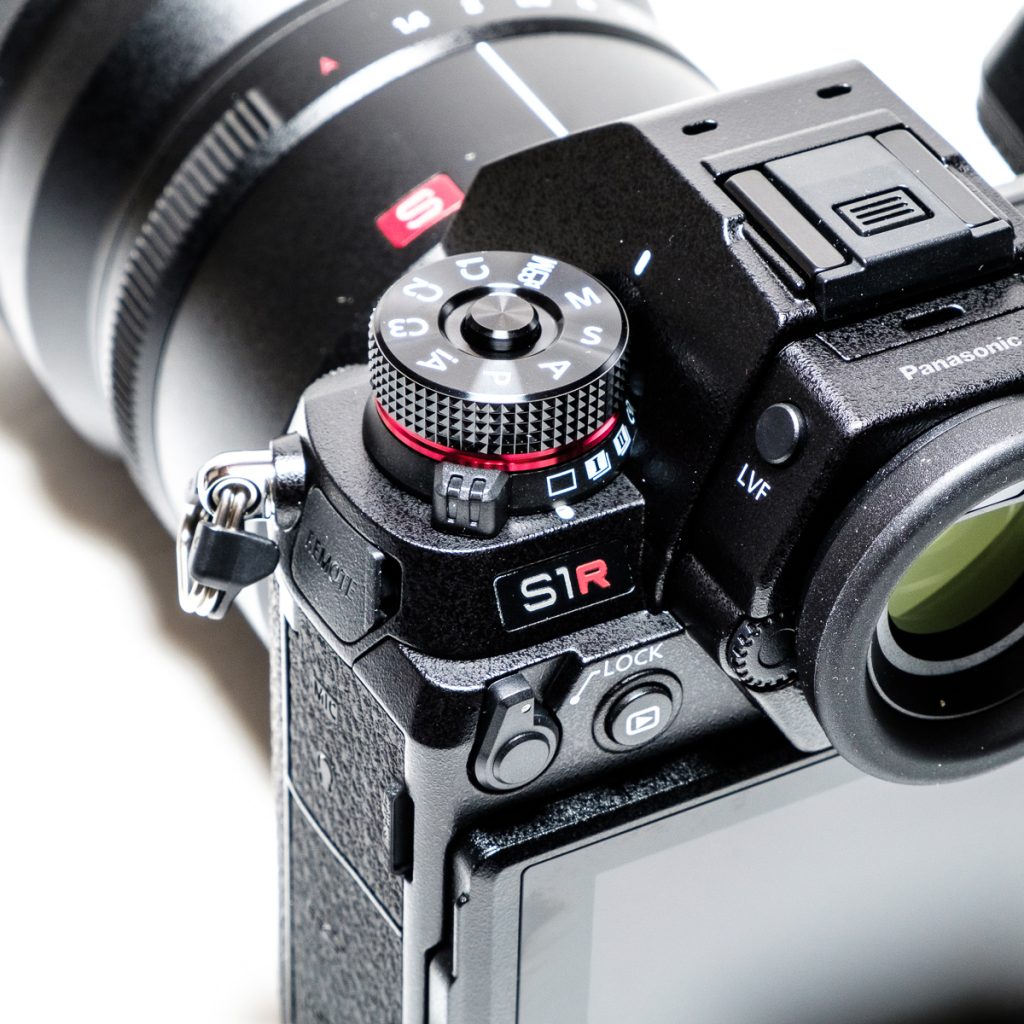 It is a control-heavy camera with many of the internal adjustments being transferred to dials and buttons on the external surface. I am very pleased to see external locks and positive switches that will not be altered by thrusting it into a bag or under a jumper.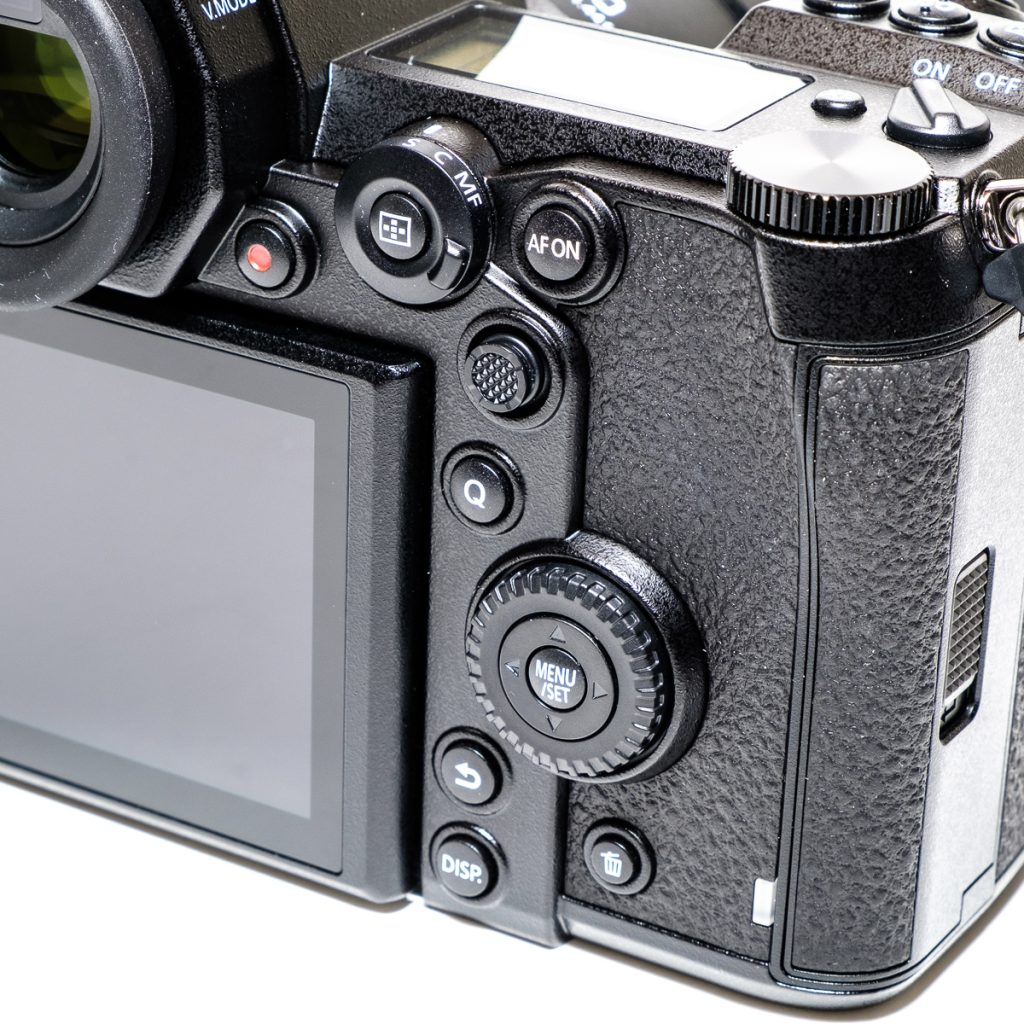 I am also pleased to see the joystick control – I feel more and more modern designs will feature this and may well do away with a back control wheel as a result. But there is still a D-pad so Panasonic is catering to all tastes.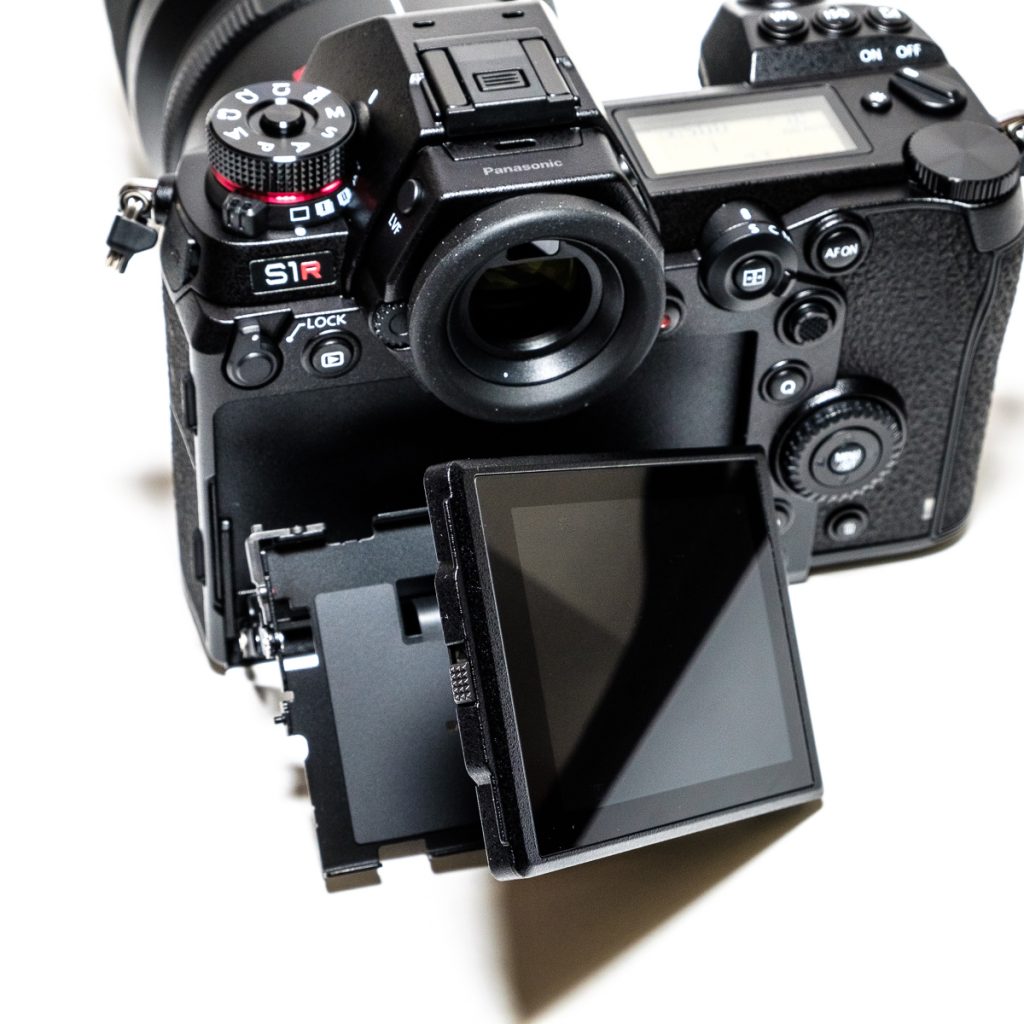 The screen tilts several ways. Clap this onto an L bracket as soon as you can and put it in the portrait mode to see just ho important that screen movement is.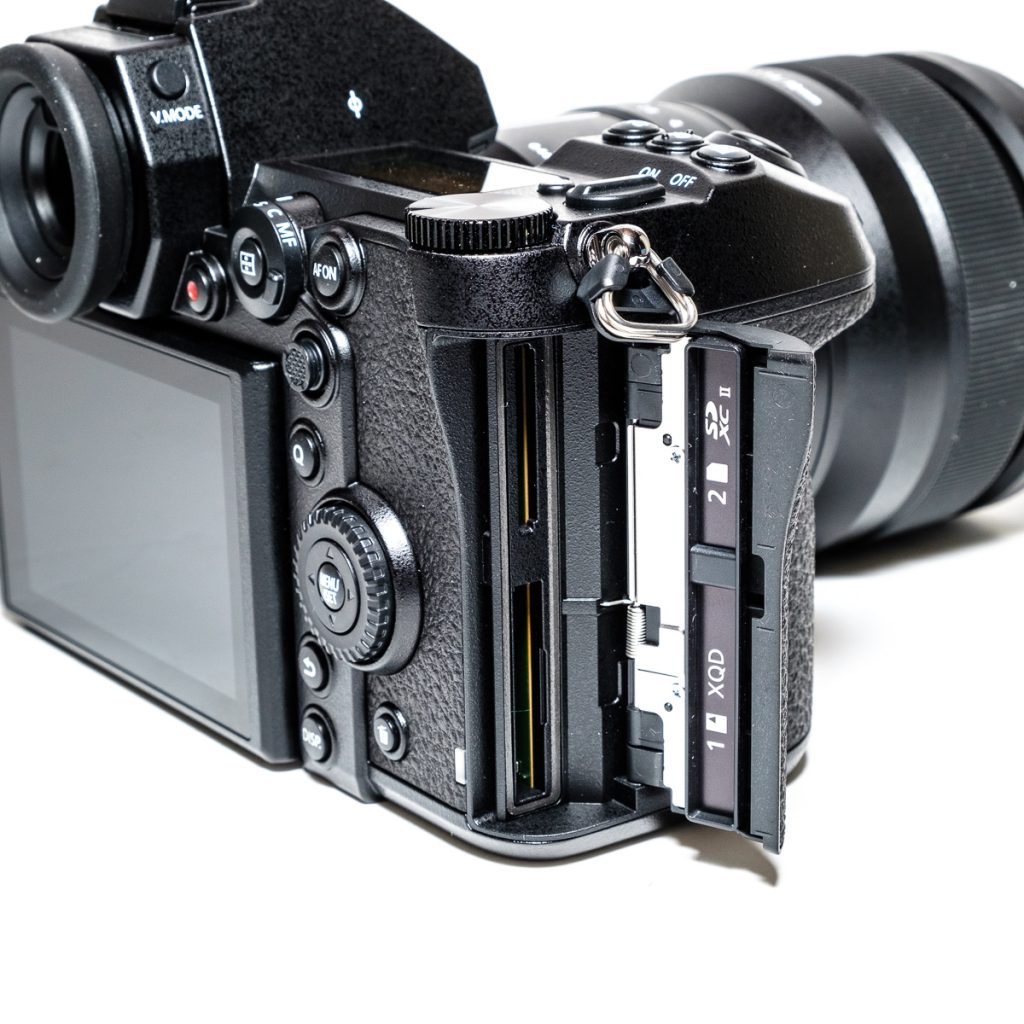 The card slots are separated from the battery – good new practice in many designs and I see Panasonic have a bet each way – an XQD and an SDHC II slot. I can breathe a sigh of relief as a reviewer since I don't have to buy a new XQD card. We shall see one day just how good that new big lens can be.
So stay tuned in a  few weeks – I am not going to change to a 24/36 camera myself, but I want to try it on my favourite subjects.