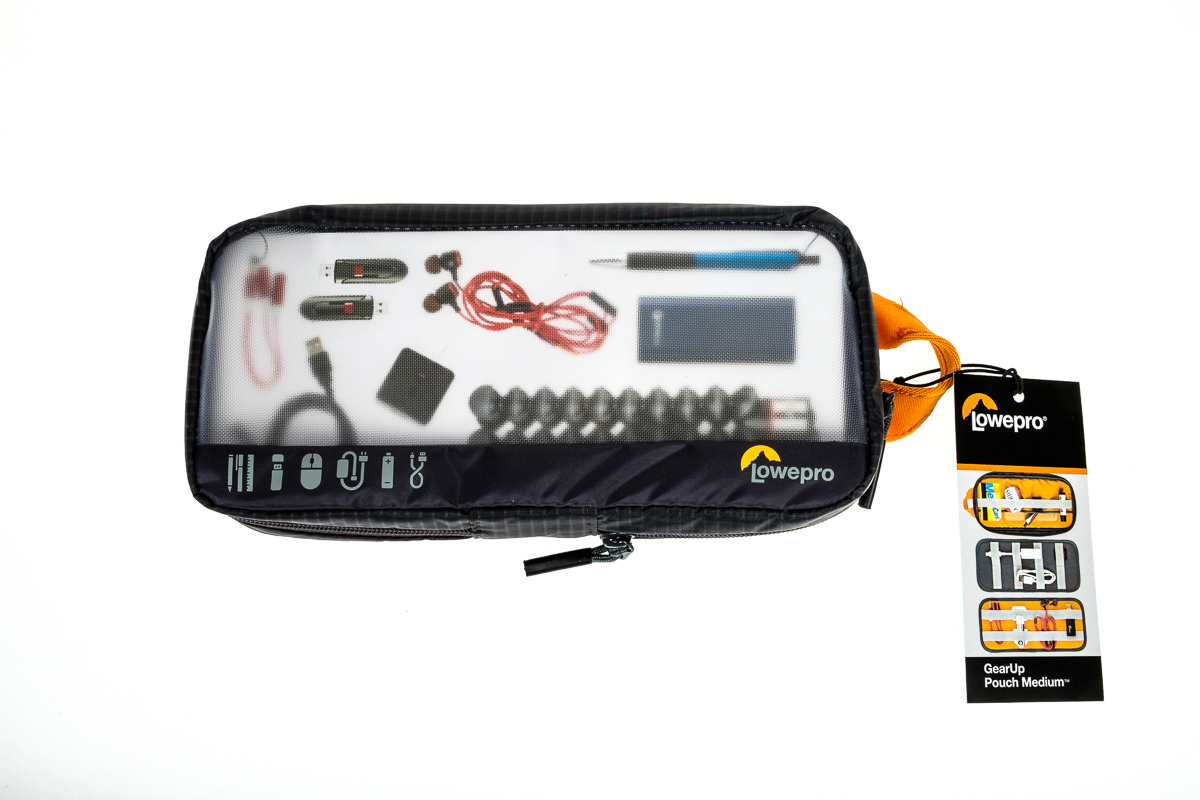 21 Dec

Hot On The Heels…

Hot on the heels of our post about the Lowepro GearUp Wrap comes to the GearUp Pouch – medium.

It's a bit bigger, closes with a zip, has a loop to carry it by…and incorporates the very smart idea of letting you see what is inside it from outside it – there's a clear top. It might not be a good idea on some larger cases to advertise what they contain, but this pouch will be going with you inside the other bags or cases and when you get where you need to go, the clear top is just a blessing.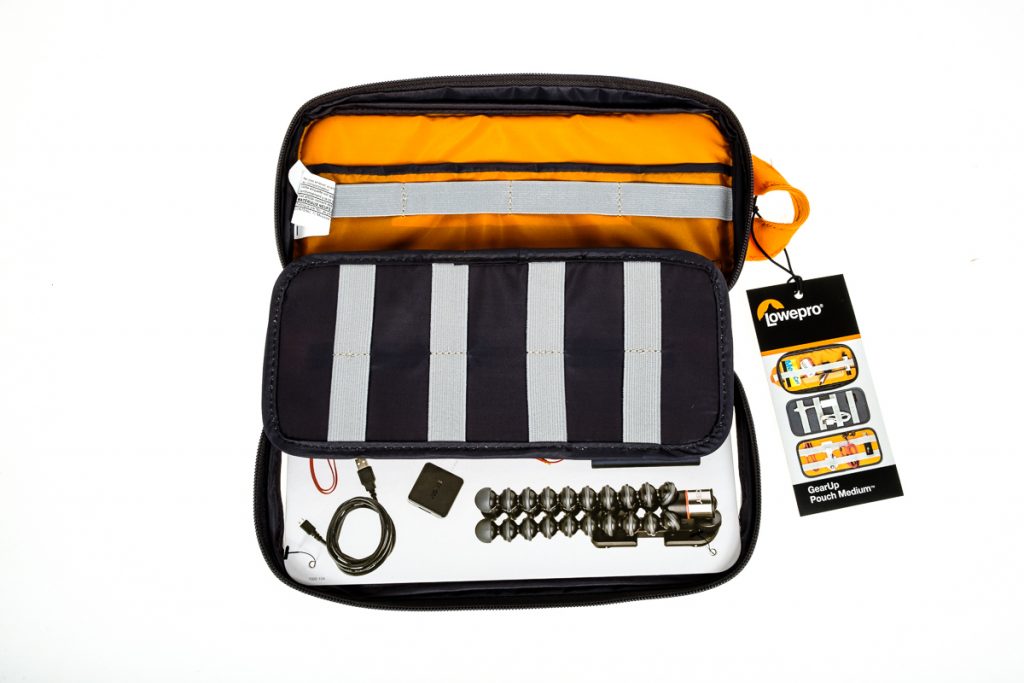 This is particularly the case when you have multiple packs for different jobs. Some people have all the time in the world to rat around in gadget bags searching for the components for a camera release or a flash set-up…but the working pro is not going to want to spend chargeable time on this sort of thing. Nor are the people they charge… They want their setups ready in packs so that they can grab and go. Lowepro understand this – there is a larger pouch for even more organisation.
And if you're a traveller – one of these and a simple camera like the Fujifilm X-100F would be the lightweight answer to a lot of your needs. Pack a charger, some batteries and cards and – yes – even a Joby Gorillapod. Then get up and go.
A side note for all photographers reading this column: Are you getting heavier or lighter? Fatter or slimmer?
I'm not enquiring into your corporeal constitution…after the holiday season passes we can all go to the bathroom scales and ponder…the question revolves around the photographic gear you are now using. We're in an era that is changing and a lot of people value portability over versatility in their working gear. We're told that mirrorless camera systems will reduce both bulk and weight – and in some cases, they do ( in some cases they don't. )  bt then are we in a situation that means people will be tempted to pack ever more gear?
I confess that I have as many cameras and lenses as I have ever had – I didn't downsize the total inventory by any means. Some of them are smaller than the DSLR's that they replaced and all of them are smaller than the Linhof or the wooden studio camera. Yet, I have a wooden studio camera housing in the place right now with a digital heart…
But the question is not for me, because I never answer…it's for you. Please use the reply section that lets you send in your thoughts. Tell me if you are, indeed, lightening your burdens…or if you are loading more gear into the rucksack. It'll help determine what gets reported in the column.