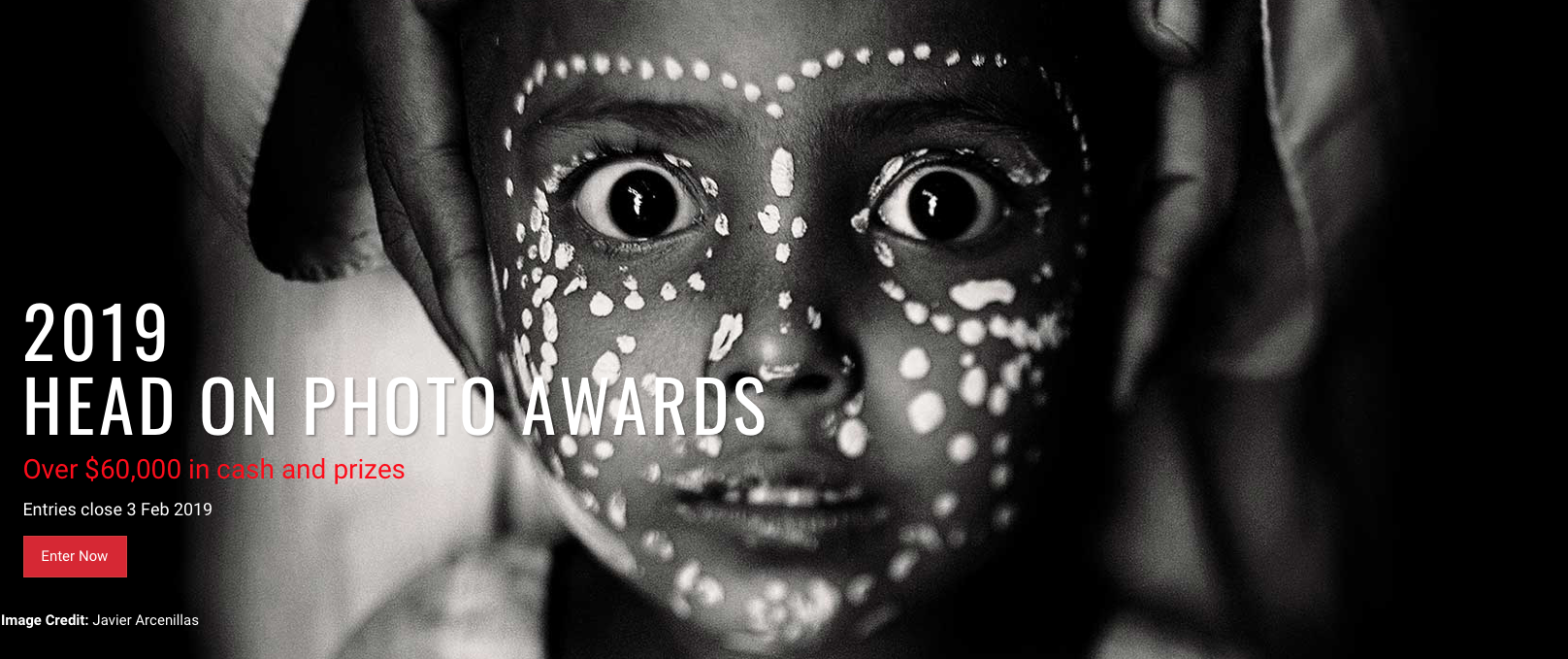 21 Dec

Heads Up For The Head On Photo Awards 2019

Here's a chance for international fame and prizes. The Head On Photo Awards is an internationally judged opportunity for all photographers to enter their work and be adjudged in anonymity – but to score some rather cool prizes. There is $ 60,000 worth in cash and goods up for the winning images. Plus the finalists are exhibited internationally.

Note that some of the prizes are gorgeous goods from Sony, Fujifilm, Adobe and international photo publications.

Four categories of entry – Portrait, Landscape, Mobile, and Student.

Here's the address with a very complete explanation of the entry and judging:

https://www.headon.com.au/awards

Note the entries close in February, 2019. Time to get snapping.