09 Nov

Better is The Enemy Of Good

And it can be particularly peeving if you have the good, but find the better…

I brought the Leofoto MT-2 + MTB- 19 tripod kit home this week in the review samples without opening the box. When I did, I was instantly blown away by the product – and I realised that Leofoto had made something that I have wanted to see for a long time.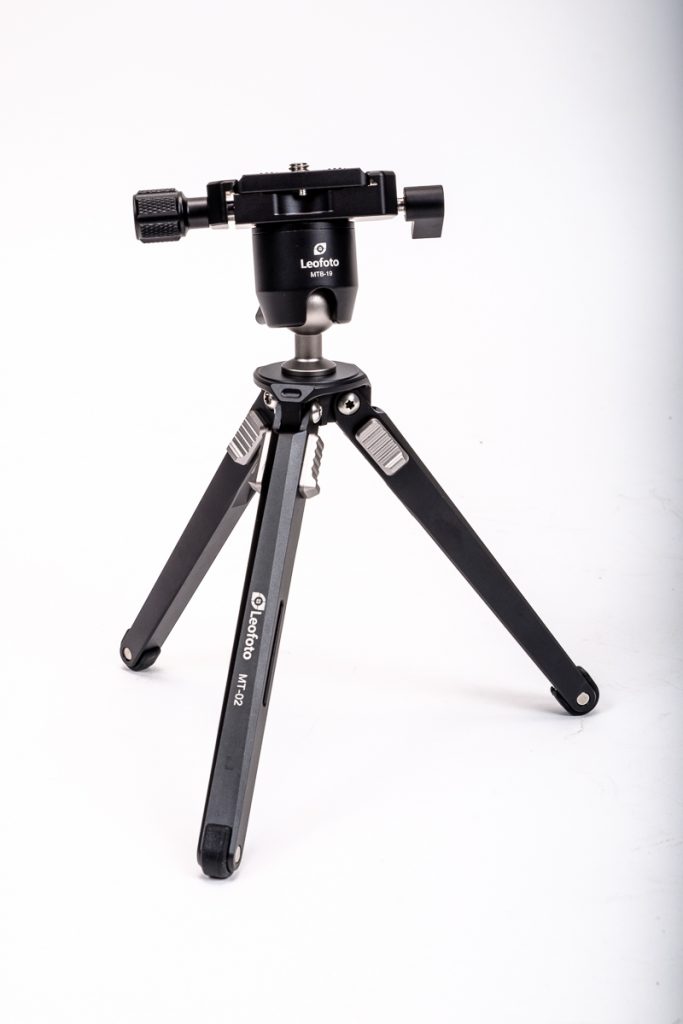 The first time I saw the concept of a tripod head that was dedicated to taking panoramic pictures was with an Arca-Swiss pO product. It is a heftily-built head that features the ball portion at the bottom of the stack with the rest of the head riding on top of it. At the very top of the head is a turntable that swivels 360º and an A/S clamp. The advantage this gives to the panoramic worker is that they can set the head up to be exactly level to the surface of the earth, despite what the tripod legs might have to do. Then the photographer just spins the camera on the vertical axis and the resultant horizon is level. If it is a one-shot panorama exposure there is little to go wrong. Even with multi-shots the camera gets files that go into the computer on a flat, even basis and the resultant stitch is so very much easier to do.
But the Arca Swiss head is big and expensive and suited more to large DSLR cameras and large tripods. Not too much help for the casual tourist who sees a wonderful pano while on holiday with his mirror-less…Here's where Leofoto score big – this mini tripod has the same principle of operation on a much smaller base.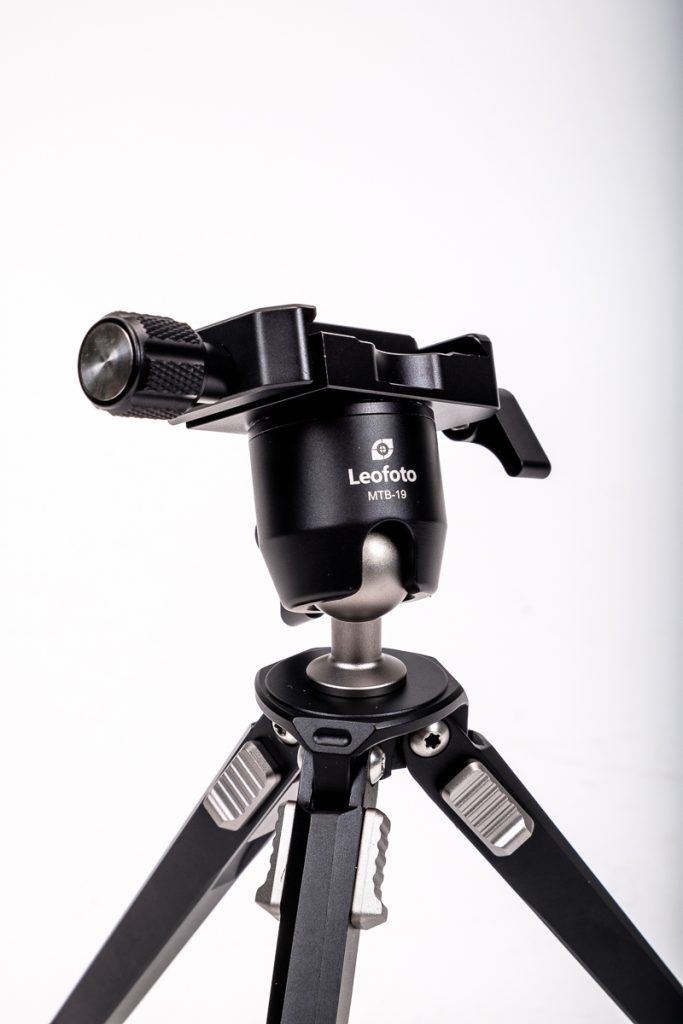 Not a massive ball, but in the right position. You set your camera onto the removable plate – it is Arca-Swiss size  – and then clamp it into the top holder. With a little planning you can get it centered under the vertical axis of the lens or at least of the sensor on your camera. Then you place the tripod and level the camera . The use of a bubble level slotted into the hot shoe is a good idea here.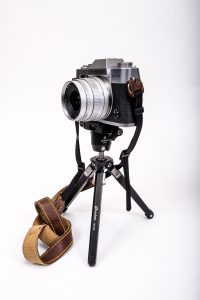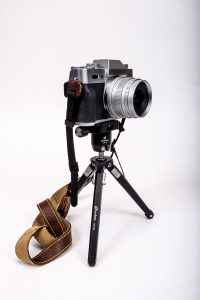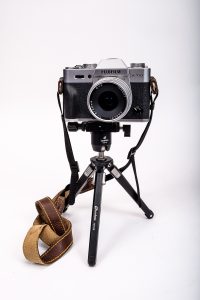 Then just select panorama mode for jpeg or take a series of raw images that can later be stitched. Whirl the camera knowing it will be level. And there you are – the next Kodak Colorama inside your memory card. BTW, the legs have three click-stop positions that let them splay evenly.
Now as far as that title about the good and the better, this is my current air travelling tripod – a Novoflex item that pulls apart and stows in a small part of the gadget bag. It does a reasonable long exposure, a good selfie, and nothing at all for the panorama idea. I am now highly dissatisfied with it…but I know where to get a better one.