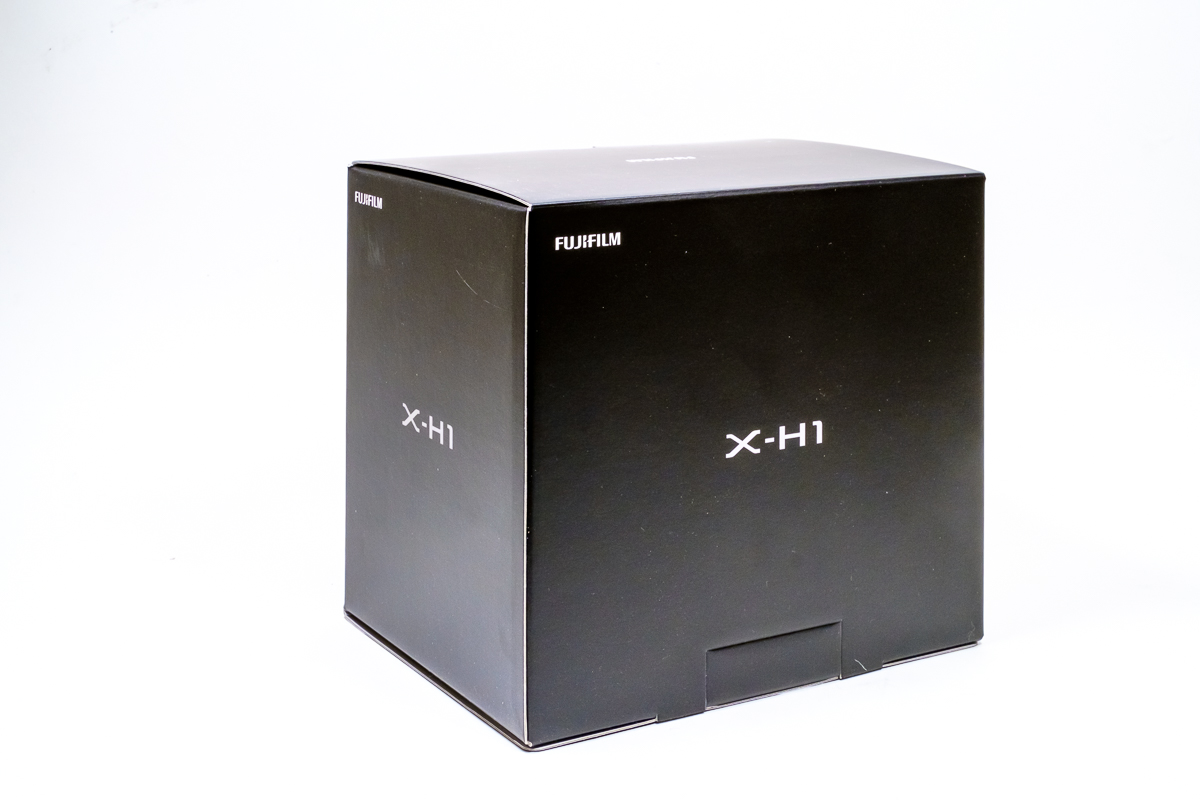 29 May

Stepping Sideways With Fujifilm – The X-H1 – Part One

When Fujifilm decided to make their mirror-less medium format camera, the GFX50s, most people saw it as an unusual step out of line for the firm. A flouting, if you will, of their basic philosophy that used an APS-C sensor in various ways.

I don't agree with this judgement, as I saw it as only a next step on from the X-T series of cameras. Utilizing a larger sensor but trying to get the same still performance as the X-T2 spread out over a larger area. I think it worked – my brief time using the larger camera in the studio showed it to be a masterful performer. The people who want that level of resolution and output have a viable alternative to much more expensive systems.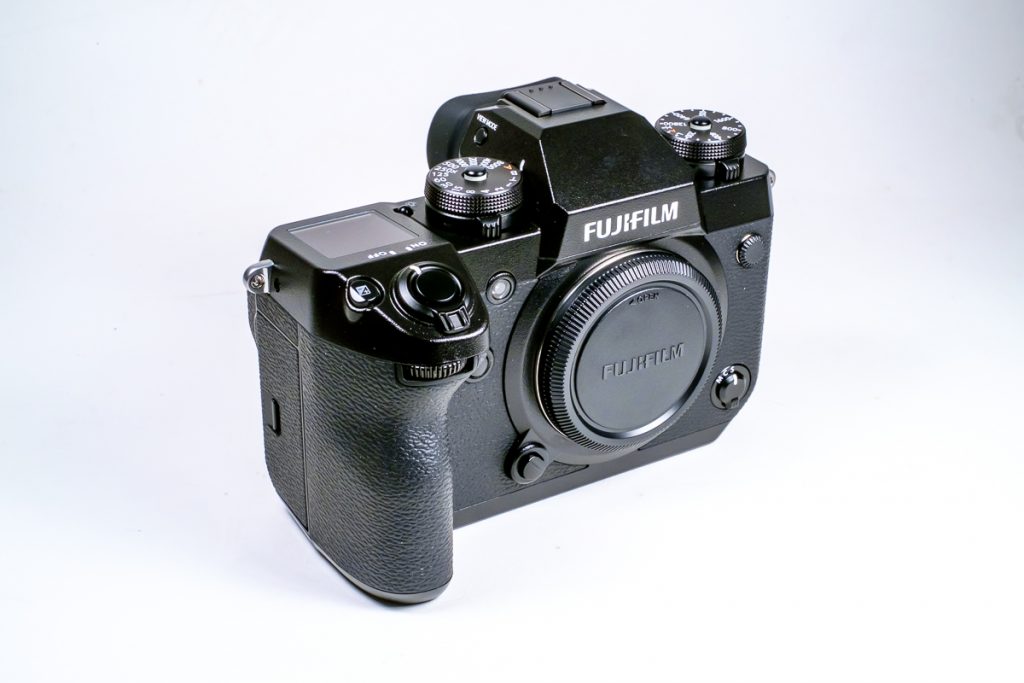 But what shall we think about the Fujifilm X-H1? It's been on the market for several months and an example has just made it across the Little Studio product table today. Is it a real, new, product-that-we-all-need? Well, let's unpack it and see…
First discovery – the body is bigger than the Fujifilm X-T2. Taller and deeper, but not a lot wider. Different enough to negate any chance of sharing accessory baseplates from the X-T2.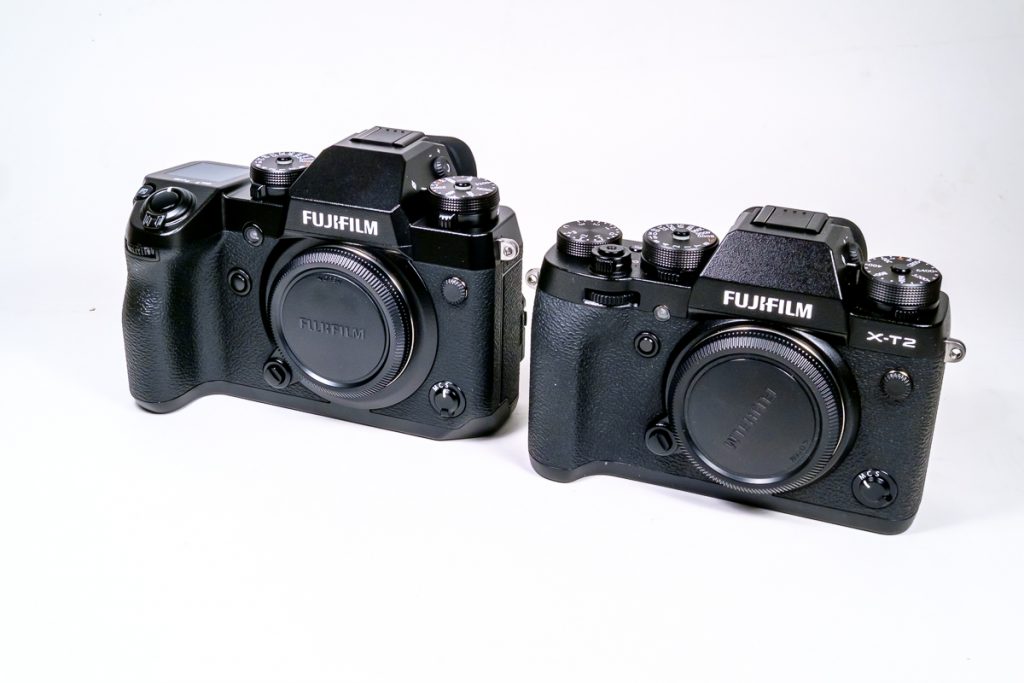 It has a bigger hand grip, and a more DSLR-like on/off switch.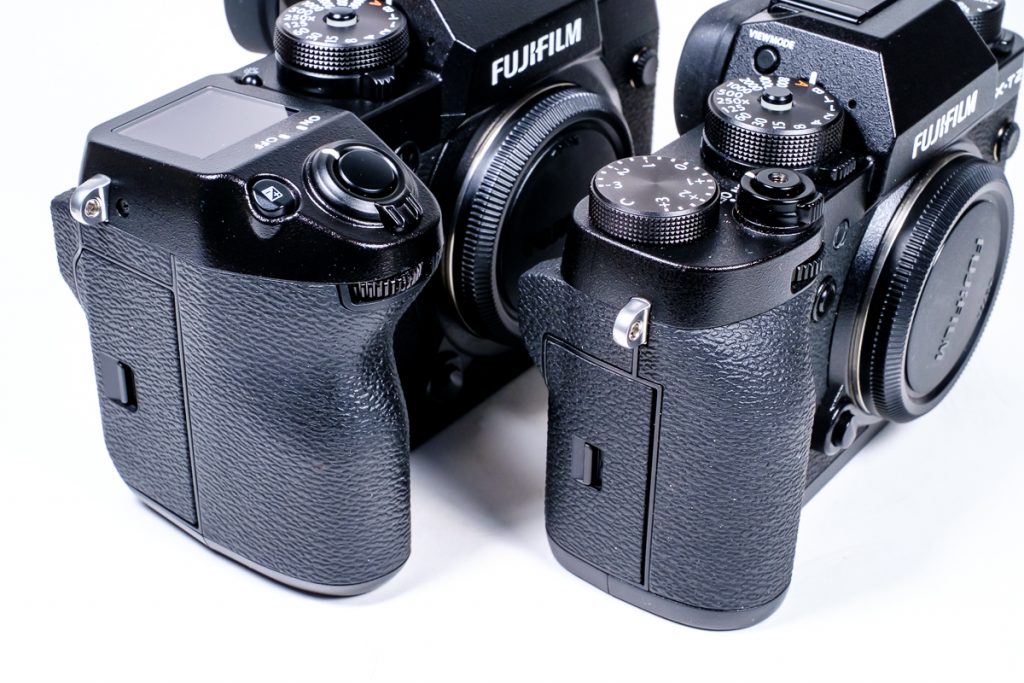 It's got an LCD report screen over the RHS upper plate.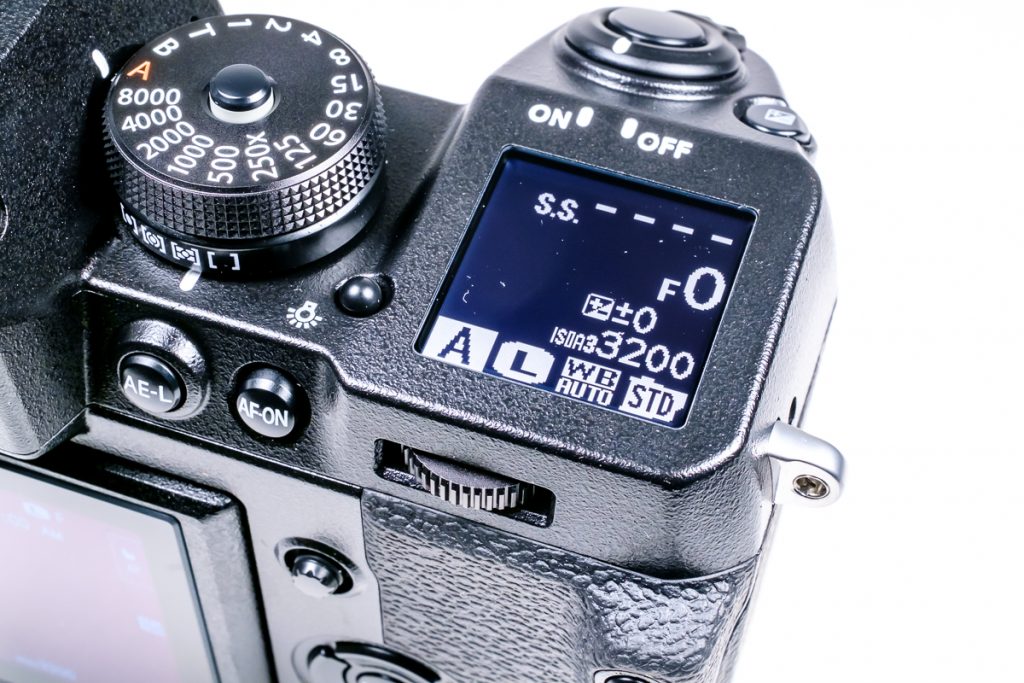 The screen can be lit up with the little round button beside the shutter speed dial. The back LCD screen tilts in two ways like the screen on the X-T2, however the button that lets it swing out in the vertical mode is much easier to use than the one on the earlier camera.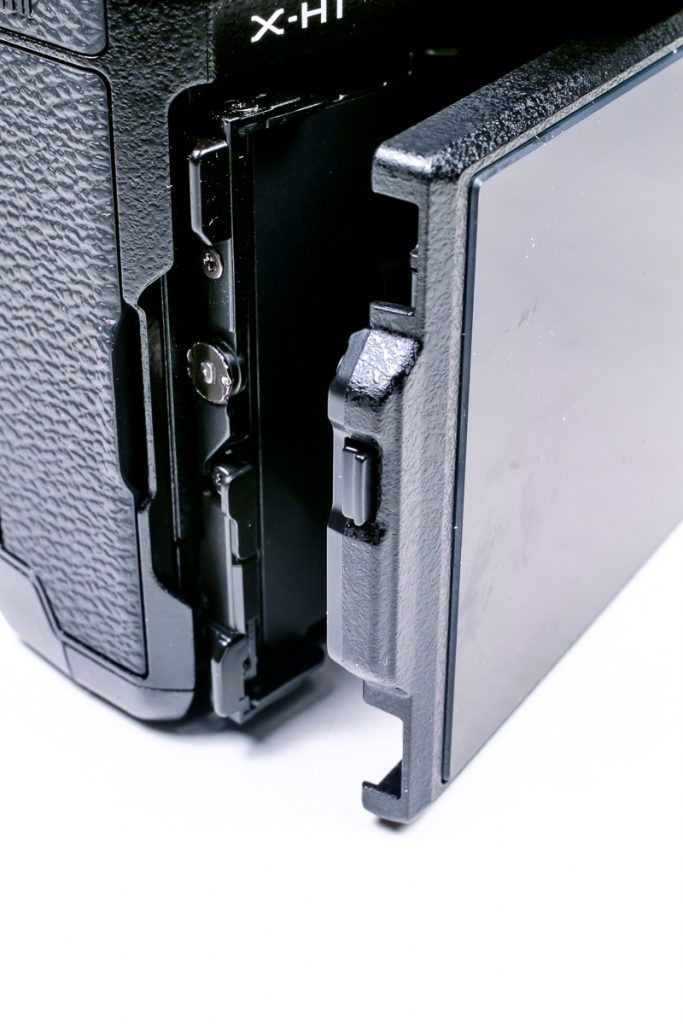 There's no big compensation dial – the control is a buttonpress plus a wheel turn – just like most DSLRs.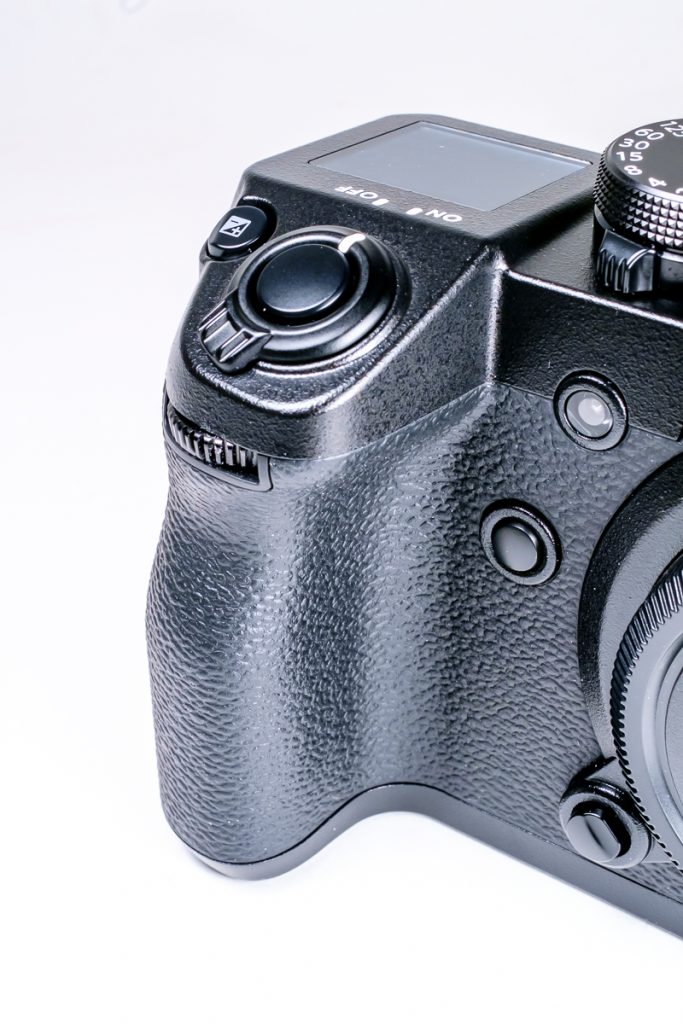 Of course a vertical hand grip can be mounted to boost electrical power and control all basic camera functions.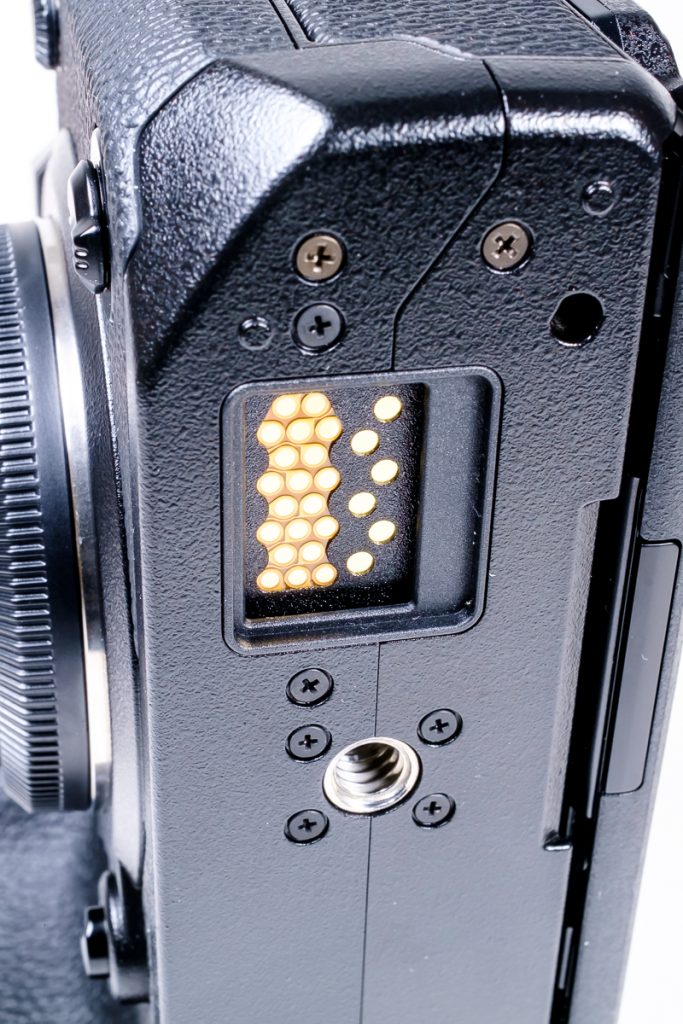 The biggest news for the buyer is inside the body. Oh, the processor is the same and the sensor as well, but the camera now includes in-body image stabilisation. Older, bigger, odder lenses can be mounted on it and still get the benefit of usability at lower shutter speeds and sharper images. The video controls of the camera have been vastly improved ( This is probably the most significant part ) so that results comparable to other fine mirror-less or DSLR cameras can now be made with Fujinon optics.
Target market? Videographers. Long lens shooters. People with large hands. And people who would have used the X -T2 as the ultimate Fujifilm body until this one came along.
It will succeed. All Fujifilm cameras save the X-30 and X-70 have succeeded. If new video lenses come out for the amateur market, it will succeed even more quickly.