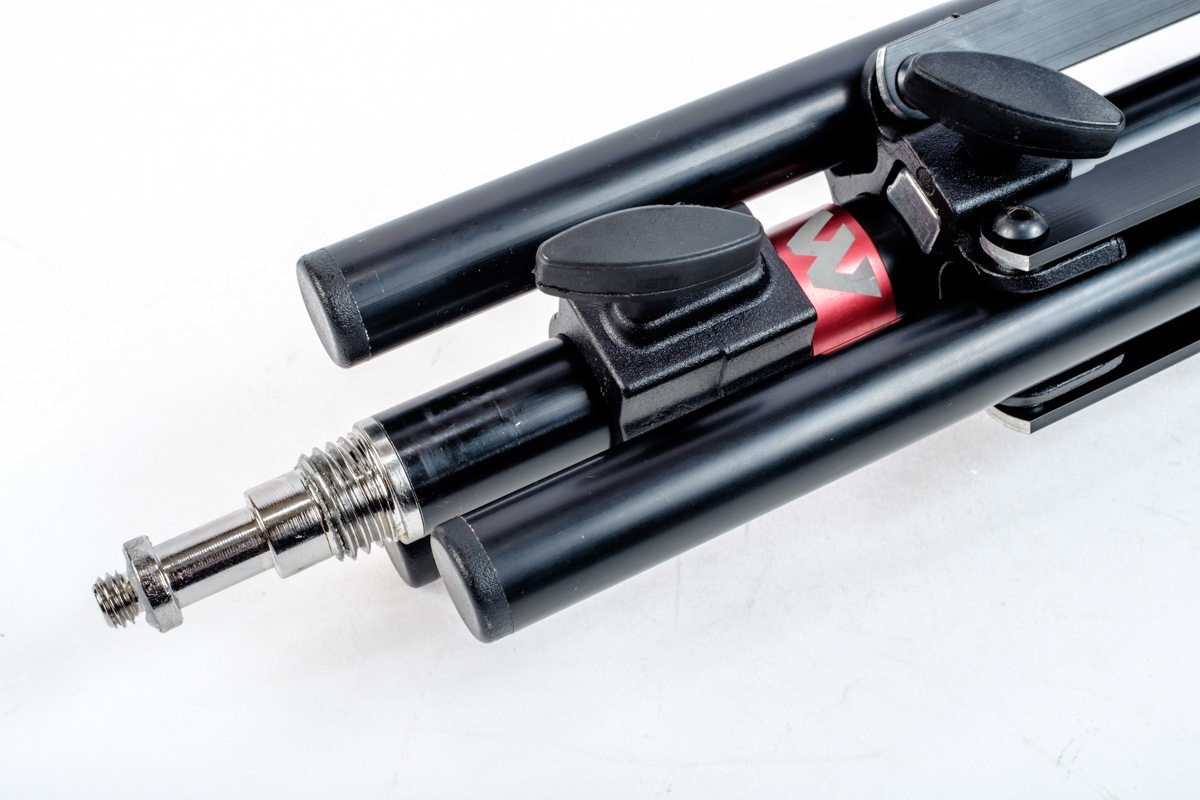 13 Sep

A Great Deal In A Small Compass

The Muraro " Heavy Compact Small Stand " looked like a pretty simple box to bring home. It was sealed and I expected to find a Manfrotto look-alike inside – Boy, was I surprised. To give you a comparison I have included my Manfrotto compact stand in some of the images today. Not trying to play one wholesaler off against another, but there are some interesting design features here.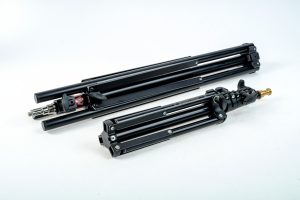 This is the two stands folded up. The Manfrotto is the smaller one, but it isn't all that much smaller. It's a great accessory for taking to dance shows – I put a Hahnel Captur receiver and a Fujifilm EF-X500 flash on it and set it out some way from myself. It sometimes gets a more central position in front of the audience than I do but is unobtrusive enough to sit out there all night. I do sandbag it as the legs are short.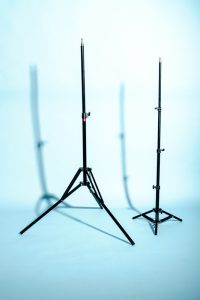 But look what happens when you fold out the Muraro in comparison. About 6 inches more height and a great deal wider base for the legs. That's as wide as a standard studio light stand. When I took it out of the box I was a bit puzzled at the thread on the top – It seemed an odd thing to leave on the finished part…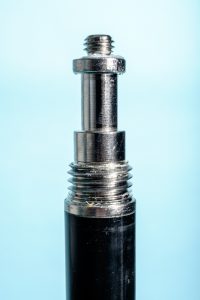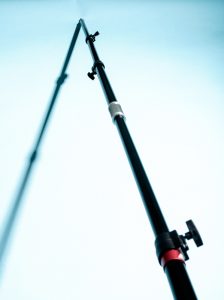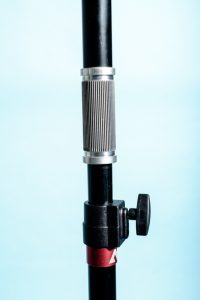 And then the second part of the kit fell out of the box – an extension shaft for the stand that screws onto that bottom section. And extends up all the way to my 2300mm ceiling. I had to tilt it over to give you an impression of the height. This is brilliant as it means we have a full-size or half-size stand available without hauling an extra set of legs!
I was also impressed by the finish and design of the yoke of the stands. Unlike other makers who pop-rivet their legs to the yoke, Murarao have opted for proper threads and Allen bolts. The yoke is also configured to provide space to nest the legs into when the thing is completely folded. Anyone who has ever played roadie for themselves or others will appreciate compact design.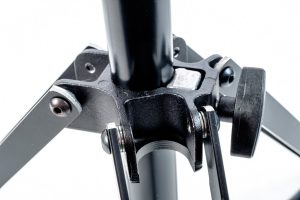 End of story? No – there were larger Muraro boxes on the floor of the shop back in the studio section. I am now going to see what good ideas they contain.