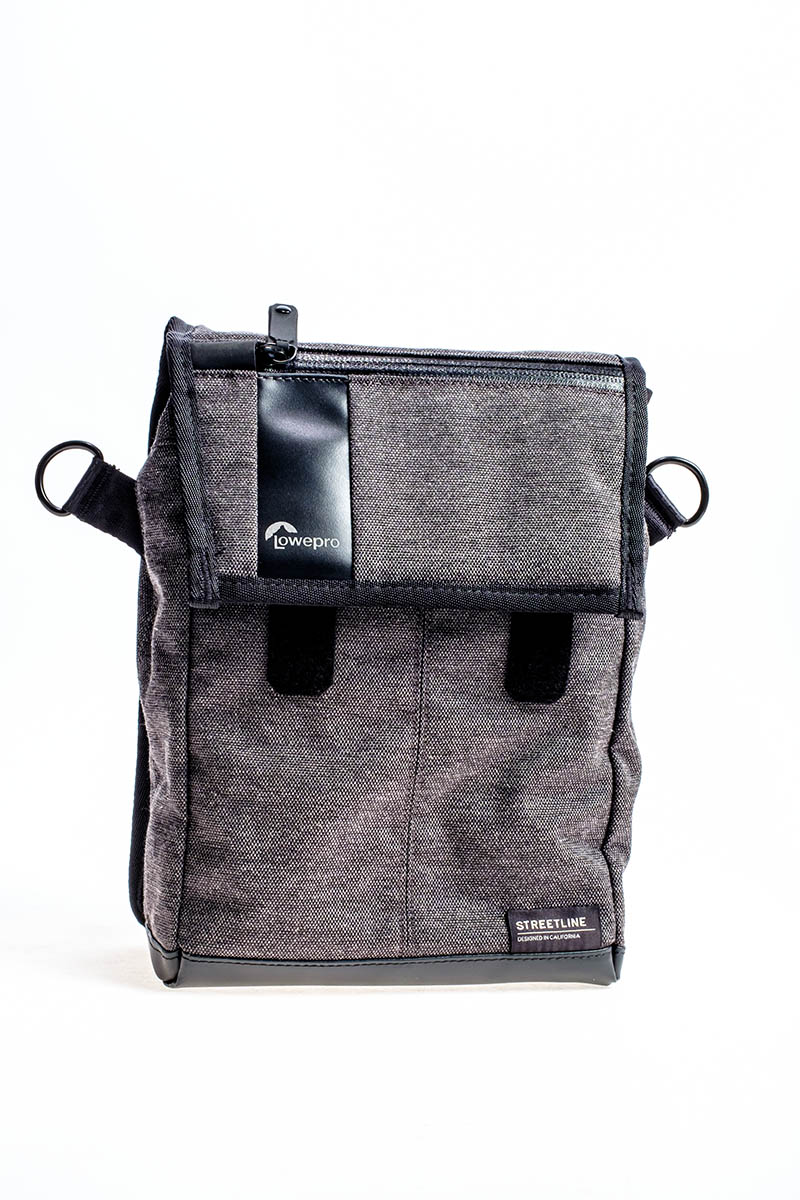 19 Sep

Bag Week – Streets Ahead With Streetline

Do you take your photography to the streets? Do you work with modern equipment? Do you want to be reasonably stylish whilst out there? Then take a look at the Lowepro Streetline range of camera bags in Camera Electronic.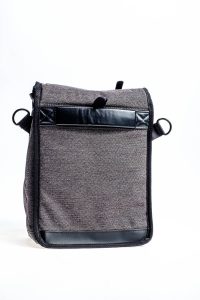 Right away I can hear people who have seen me on the street laughing as they read that word " stylish ". My general appearance vacillates between that of a Miami tourist in 1953 and Red Green. It could be worse – I have seen some street shooters that look like Worzel Gummidge. Many of us could stand a bit of a makeover, if only for the sake of the other people out there. We may not get it – there's a lot of old clothing in our wardrobes that need wearing out first – but at least we can sport good camera gear.
If you are working with the lighter forms of mirror-less camera, the Streetline series are designed for you. They combine a sophisticated appearance with discretion – no flashy colours and minimal leather showing. This one has a very good hand strap and shoulder strap, as well as a water-resistant bottom surface in case you have to deposit it on a wet tabletop.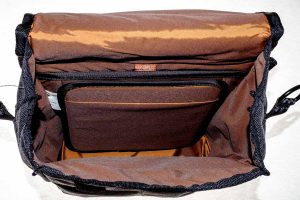 There's a decent amount of soft padding and an internal iPad Mini slot – and an intriguing hideaway flap.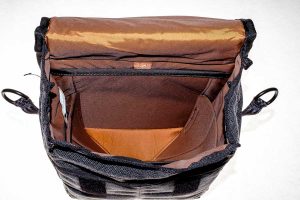 This is the real secret of the Streetline bags. That flap opens out to make rigid ends for the otherwise soft bag – all of a sudden you have a sanctuary for your gear that resists buffeting as you walk through a crowd. This is also perfect for when you are loading it onto the airplane – later when you take out the bulk of stuff it folds back into itself and leaves you with a flatter soft bag for less bulk. A clever, clever design, and nothing to remove and lose – just fold and unfold.
Note the velcro pads for security and the external card or money compartment on the outside. Note also the angle on the D-ring straps that lets it hang comfortably at your side. Attention to detail.