29 May

Wholly Moley – The New Canon EOS 77D

Forgive the expression, but the specifications of the new Canon EOS 77D DSLR are a little staggering  – when you read what it can do and the fact that Canon refer to it as an entry-level product, it really does put into perspective the heights to which this company has risen in the digital decades.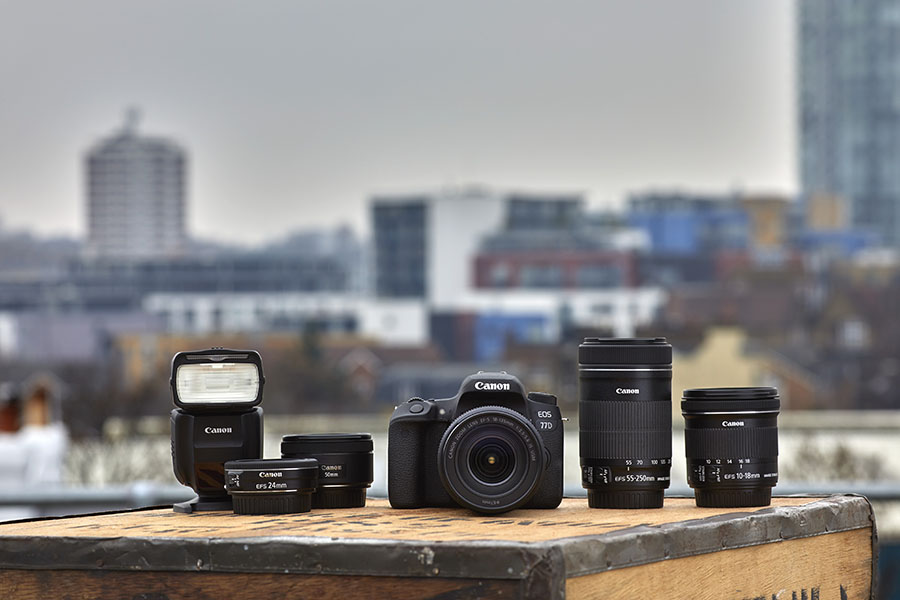 Here's a rough list of a lot of smooth features:
24.1 megapixel CMOS sensor – D¡G!C 7 processor.
45-point screen with dual-pixel AF.
100-51,200 ISO.
WiFi, NFC, and Bluetooth connectivity.
6 fps multushot capability.
Touch screen LCD – top control LCD.
5-axis image stabilisation.
Learn-as-you-use visual guide displays.
Not to put too fine a point on it, this new Canon – as an entry -level offering – beats the 1950 Kodak Tourist II folding camera all hollow. I am all for nostalgia but I would way prefer to be nostalgic about the EOS 77D. Even if I don't go on tour, it will make me happy.
You too, if you would like to get into the world of Canon optics. People forget that the small-frame Canon lenses made specifically for these APS-C cameras and can be real gems for their size, weight, and price. Sure, aspire to and purchase all the Canon " L " series full-frame lenses that you want – Camera Electronic is always able to supply the best of these, and the more you buy the happier the accountant is. But do not sneeze at the simpler offerings – they may be exactly what you need for years to come.
Indeed, when you get your new Canon EOS 77D lash out a little and see if the slightly longer standard zoom that Canon make would be a good proposition for your photos. If you are a sports or wildlife shooter that is the way to go. Who knows – you may have that zoom lens on your camera for years without any need to bayonet it off and let the dust in. With a bit of luck you'll have a spotless run.
Click here for more specs on the camera.