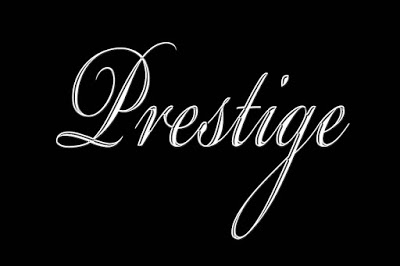 17 Jan

The Paper Shuffle – Part Two – The Ilford Part Of Town

Ilford have had a colourful business history over the last deccade but they have never stopped producing the sort of inkjet paper that is a standard of the industry.

Students, amateurs, and professionals have all been brought into contact with the Galerie series of inkjet papers at some stage of their careers. Whether in cut sheet or rolls, this paper has gone through printers from all the major manufacturers with very little trouble…indeed I think it would be fair to say that the standard Ilford papers are never the cause of printing problems – any difficulties people experience can be put down to printer, ink, or computer instructions. Or operator error…

There have been a number of Ilford options with especial composition – We had the Silk Mono and the various Fine Art surfaces for a while, and there are sample packs right now in the shop with 4 variations of art surface for people to try…but the old stagers on the Inkjet rack have always been Galerie Smooth Gloss and Galerie Smooth Pearl.
Here's the Smooth Gloss under the Tokina macro lens with glancing light from an Elinchrom studio flash:
You can see dust particles but no real texture. Ink flowed onto this surface with the correct profile sets quickly and stays precisely where it is squirted. Ideal for extreme detail.
Here is the Smooth Pearl:
It is a slightly nubbly surface, if that is a permissable word, but note that the thing still has a sealed surface – ink will not spread sideways though there is a little more texture. The effect visually is the reduce the sudden glare of a light illuminating the surface and to slightly lessen the blackness of dark shadows. Subtle, but there.
Now here is a matt surface from the company – Smooth Fine Art paper. It is double sided and makes an ideal substrate for studio-made greeting cards and small handout brochures.
A great deal more breakup on the surface and a noticeable "lay" or grain direction in the paper. You see it running toward you in this view, but the way the sheet was orientated in the test rig means that you are looking across the sheet from the side rather than down from the top. The grain direction is consistent in the packet.
The surface is open, as befits a matt paper, and will absorb more ink – a factor that is taken into account in the dedicated Ilford profile. It also needs, in some printers, ink that is dedicated to the surface. My Epson R3000 uses their MK 157 ink for this and every time I need to print on this sort of matt surface I need to change ink. The Epson Ink Division accountancy department loves this…
Note that though the surface is more absorbent, the paper is extremely dense, and will not show bleed-through to the other printing surface.
Ilford supply the proper profiles for these papers on-line and you can route the information through to your printer easily. The other method – letting the printer deal with the paper on the basis of an internal profile that has been worked out for another proprietary paper – is unofficially successful too. I have let the Epson treat Ilford paper as if it were similar Epson paper and it has worked out well, but you never read that here…
Finally – as a comparison, here is the surface of standard Reflex copier paper – the sort of stuff you print letters and invoices on:
Poorer colour, more absorbent, less ability to render blacks, and floppy texture. You will not make a masterpiece for your club competition on it…