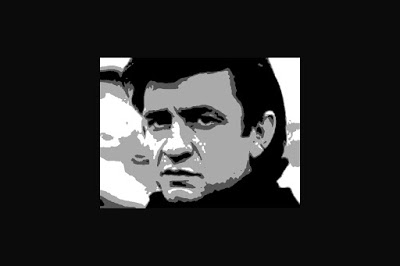 04 Feb

Johnny Cash 's Camera

You should never ask a question of a hungry reporter – as one of our fellow employees has concluded when he idly responded the the question " What's New? ". His speculation about what camera Johnny Cash would use to take photos of ducks was seized upon with avidity for this column….

Well, what camera?

Johnny was always the Man In Black, and explained it in a famous song. So that immediately rules out the silver-coloured cameras and lenses. One criterion established.

Then again he was always singing in sympathy with the poor and downtrodden, and out of respect for this aspect of his character we have to eliminate the ultra-expensive trophy cameras and their makers. Okay, that's two out of contention right there.

Now Johnny was a country singer and a genuine man – and that means he was a genuine rural chap. Maybe not a farmer, but a man who would be out of doors in the rural South a lot. His duck photography would most likely be out in the swamps and ponds of the area and as the ducks would be up North for the summer, he would have to wait until they flew South for the winter to take their pictures.

Now he wasn't a big sort of chap – so he probably didn't want to haul giant heavy cameras or big telephoto lenses. As he had a busy schedule so he wouldn't have had a lot of time to set up blinds or special feeding grounds – Johnny would have been lucky to have an afternoon off to wander down to the waterside and throw bread out.

All this being said, I think that Johnny would have selected one of the following: (clicking on any of them will take you to the product page on our online store)

1. Fujifilm X-T10 in black with a 55-200 f:4 lens.
2. Olympus OM-D E-M5 MkII with a 40-150mm f:2.8 lens.
3. Panasonic Lumix FZ1000

Any of these could have provided Johnny with top-quality duck pictures that he could have shown to his friends with pride. They would also have been useful for pictures of railway trains like the Orange Blossom Special and for special effects like pictures of rings of fire.

He always was one for wild life.