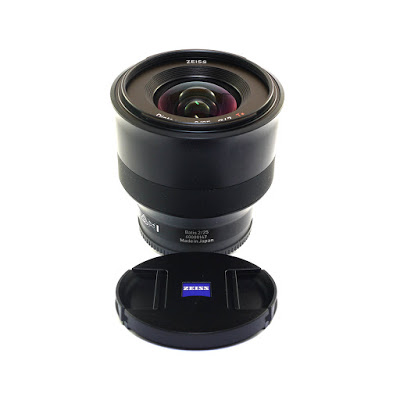 31 Jul

Zeiss Up The Front – Sony In The Rear

Gotta Sony camera with an E mount? Wanta new 25mm f:2 lens?

Come in and have a look at the new Zeiss Batis lens that has just hit the Sony shelf. Like much of the boutique Zeiss glass, it is in a plain barrel – this is a style reaction to some of the multi-banded offerings from other manufacturers. The peculiar little flair seen at the front flange of some of these is designed to integrate with the lens hoods to provide a smooth contour. That, and it recalls the bow structure of the IJNS KIRISHIMA. At least they didn't put a chrysanthemum on the lens…

Well, it also has another new feature – what starts out as a transparent panel with a black backing on the top of the lens lights up and turns into an LCD screen the gives the focusing information. Very next century.

Quality? Zeiss Distagon quality. Ask Hasselblad and Contarex users what this does.

Weight? Moderate. Not feather, but not anvil.