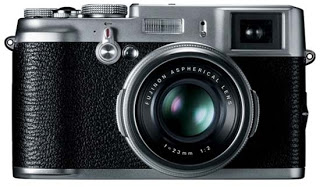 18 Mar

News From Fuji About X100 Delivery Delays

I just received an email from FujiFilm Australia regarding expected delays on the delivery of the X100 to Australia. The message was brief with no real estimate on actual delivery dates but this is more than understandable considering the tragic and difficult circumstances which Japan now faces.

"Due to the March 11th earthquake that affected northeast Japan, the factory responsible for production of the new Fujifilm FinePix X100 digital camera has been temporarily shut down due to safety concerns.

FUJIFILM is currently assessing the factory conditions as well as accessibility via domestic logistics and working to determine the potential impact on the X100 market availability and initially scheduled release dates.

FUJIFILM is making every effort to quickly gather the information needed to provide an accurate update to our retail partners and consumers.

FUJIFILM appreciates your patience and will provide a formal update as soon as possible."

We will keep you up to date with any further news as it unfolds.