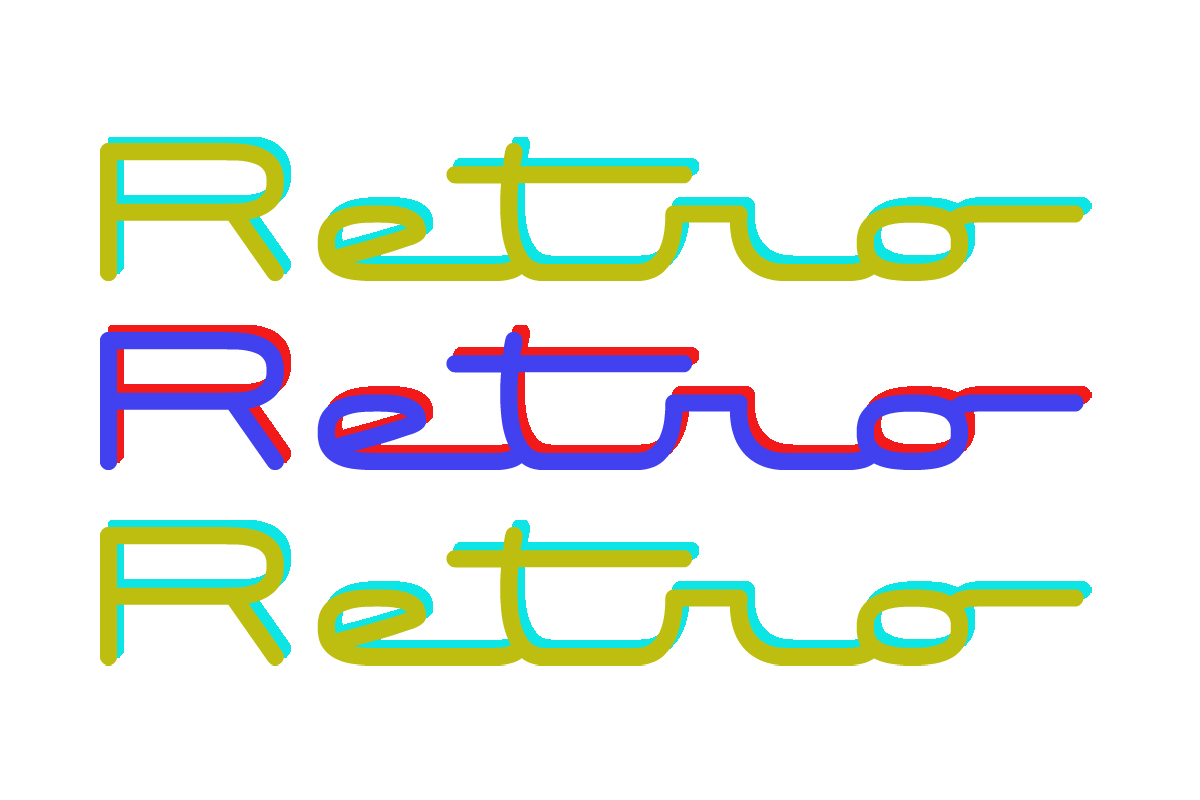 11 May

Retro Is As Retro Does

You've heard me beating the retro drum here before in respect of camera design. I've been looking at the audio side of Wanderlust in Murray Street and I've still got the drumsticks…

For those readers to whom " retro " means their first Pokemon, please have patience. As you grow older you will build up your stock of nostalgia and can draw upon it for many things. Some of us have discovered that it means:

a. The clothes, furniture, and cars we saw in our youth. Tail fins on Danish modern gramophones were a real thing…

b. The people we knew then. Unfortunately we know more about them now and sometimes it makes us uncomfortable. But no-one will ever say a bad word about Roy Rogers and Dale Evans.

c. The food we ate then. Actually I have this sort of retro nostalgia in my refrigerator all the time as I tend to cook more than we eat. Leftovers are a real thing. Note – real nostalgists refer to the refrigerator as an icebox…

d. The things we did then. Like listen to the radio in the lounge room. Or a transistor radio at the beach. Or out in the shed as we murder the lawn mower engine.

Every generation gets a new set of retro to either embrace or reject – the ones who can appreciate what it was then often get a lot more pleasure now.

So now the sell – the audio section of Camera Electronic's Wanderlust shop. I bounced on the small shelf of radios and speakers looking for shapes and functions I could understand.

a. Audio Pro C3 wireless speaker. Not exactly the retro I need, but you may be using your tablet or phone as the conduit to music  or speech and this is a wonderful final emitter to make the noise. And as retro as you like in appearance.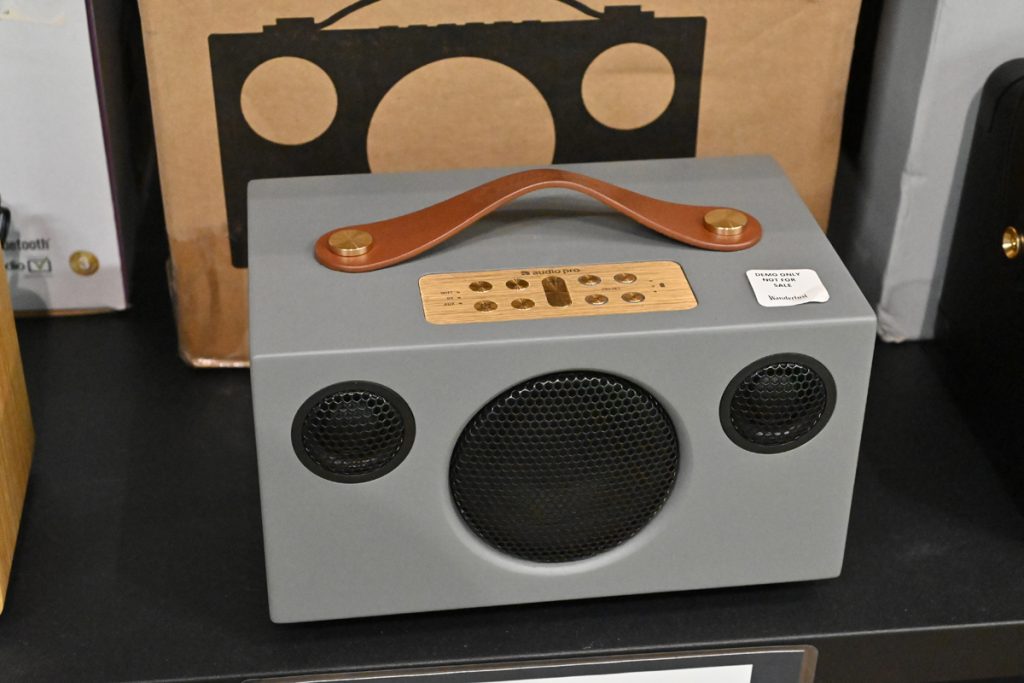 b. The Marshall Kilburne II. This is advertised as the loudest bluetooth speaker in the class…which pretty much accords with the appearance of a good old Marshall guitar amp, albeit tiny. Pair this with your device, stream the good old rock and roll, and everyone in the family will be yelling at you to turn the darn thing down. Note: I delight in getting this response from my daughter as she works from home and my music interferes with her professional communications on Zoom meetings. Revenge is sweet…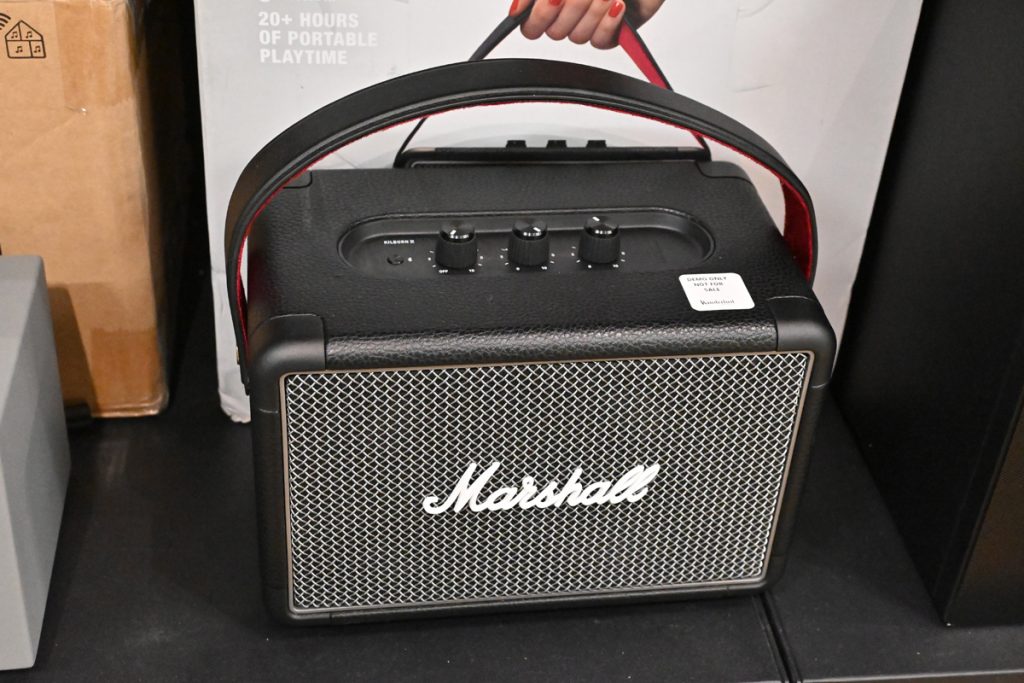 c. Pure radios. That must have been an inspiration – getting the term "pure " in the brand name. Worth a fortune. The radios are not bad, either – the smaller ones are close to the transistors we used to clap to our ears, though they do get larger. They also get FM, and the DAB series of transmissions. This brings you a much better sound and a wider selection of stations with which be annoyed. The Elan styling is industrial but the sound is domestic.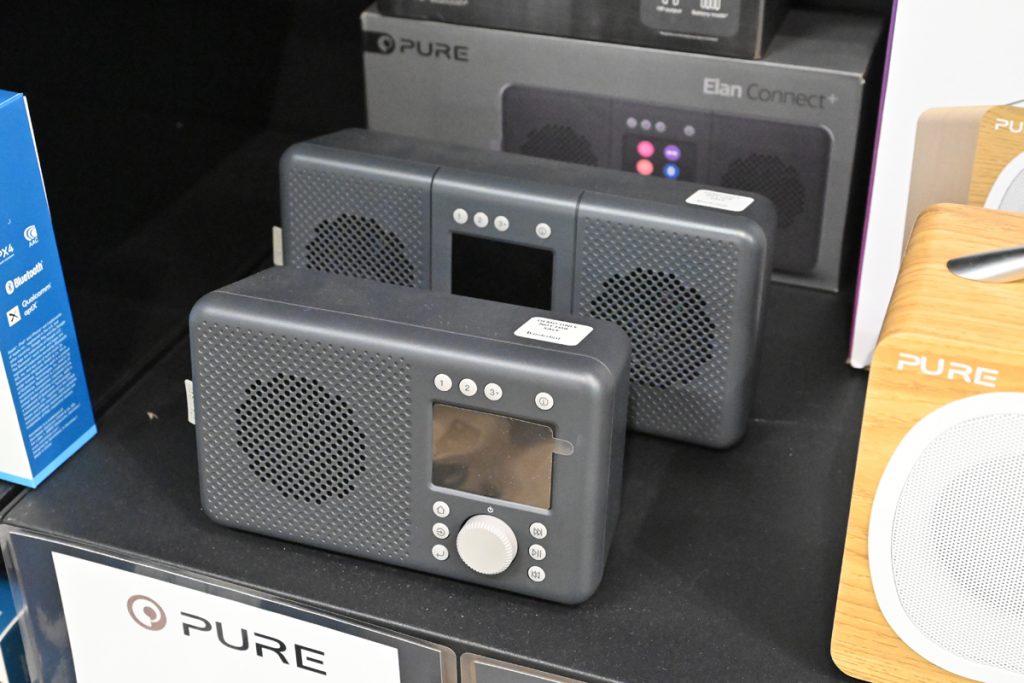 And here is my pick- solely because I can elate to what it does – the Pure version of a table radio. It's the H4 model though you can also get H6 ones with two speakers.
It is all you need. You can throw out the television and settle back into the comfy seat for an evening of entertainment – the range of DAB stations is growing and the information they can send you onto the colour screen of the H4 make your listening all the better. Put on a set of Sennheiser headphones and listen in private comfort. Pair it for maximum enjoyment with hot chocolate and a Victorian novel. When you want to retro, do it all the way.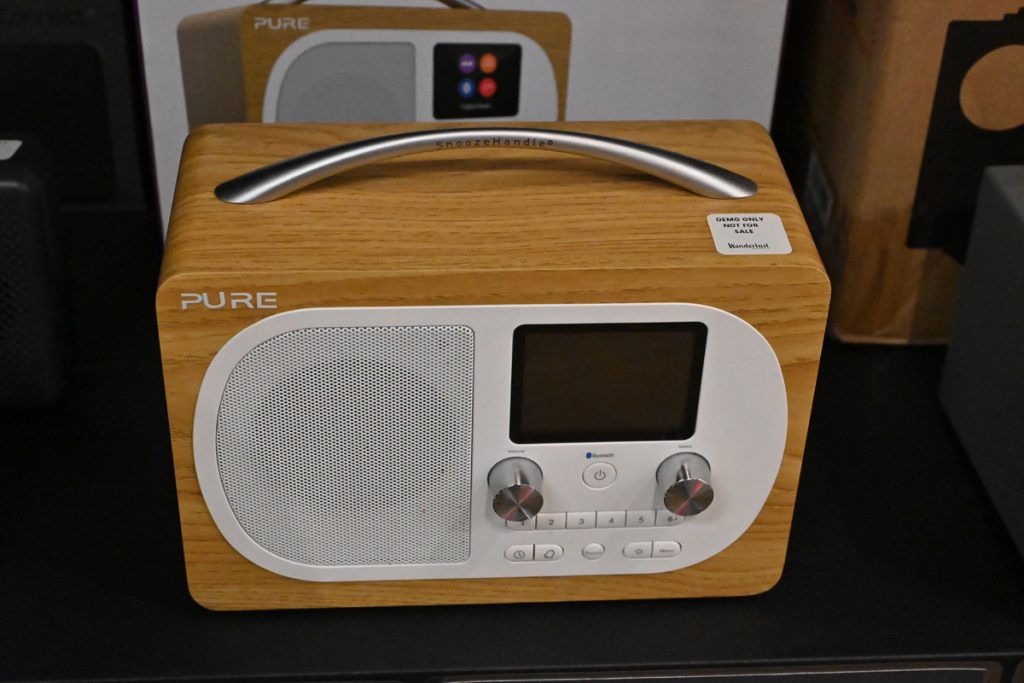 Nota bene: These images were taken in jpeg with the new Nikon Z-fc camera as I wandered around the Murray Street shop, lusting. Retro gear on a retro camera…