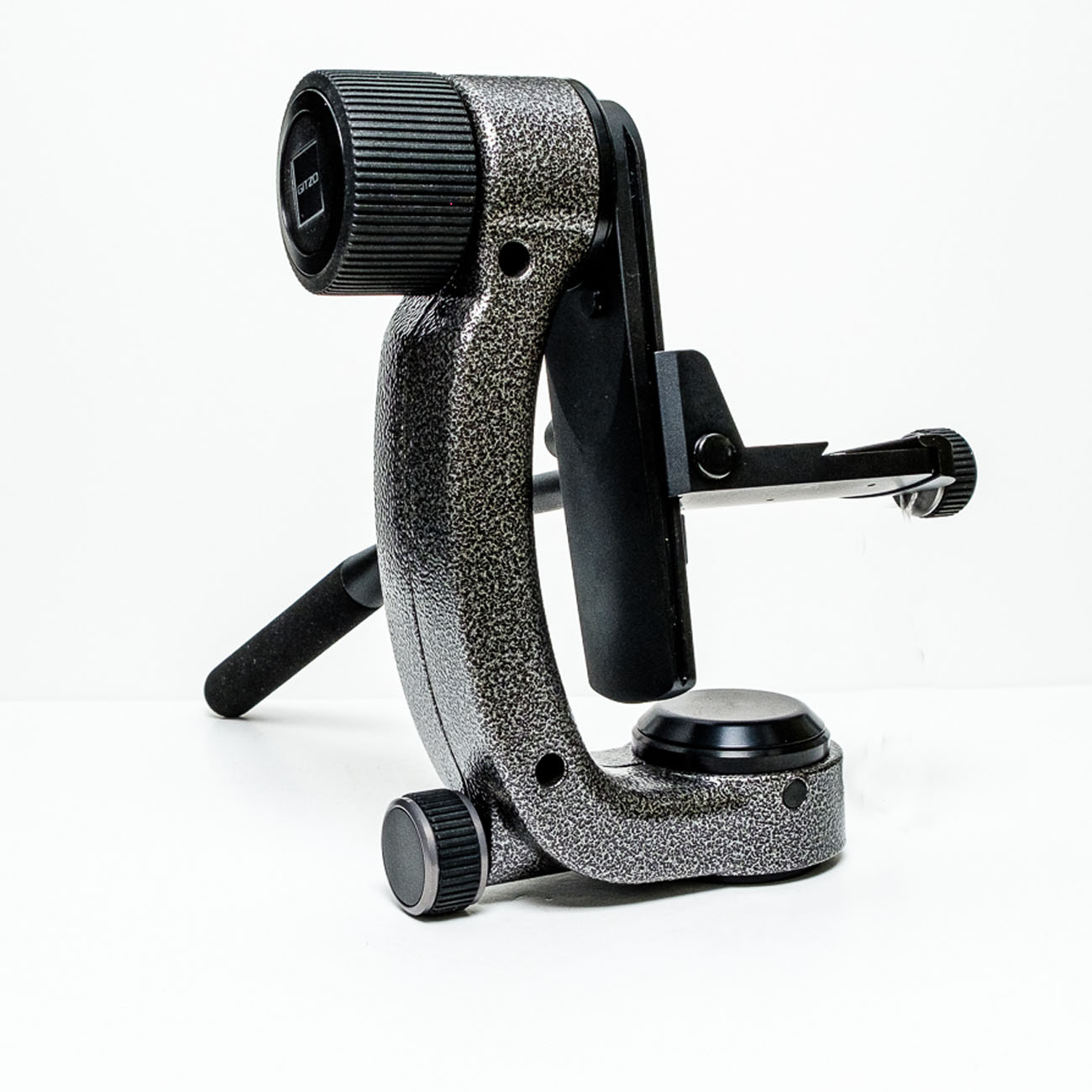 07 Jan

Gitzo Is A Poor Man's…

Um, wait a minute…Gitzo isn't a poor man's anything. In fact, it's quite the opposite…poor's got nothing to do with it.

I can speak from experience. I have a Gitzo tripod in my studio. It is a Studex 5 with a cranked centre column and a pan/tilt head. It's also fitted with an accessory tray and several horizontal extension bars to allow rigid support for down shots.

The tripod was a new purchase in Perth, as was the head. Don't ask me to remember the price because my therapist tells me my subconscious has blocked it out and we don't want me wandering the moors again calling out for Gitzo. The choice of the head was because that was all there was in town at the time, but in retrospect it was a fortunate one – I can do minute horizon adjustments with the side lever and the twin tilt levers mean that there is little danger of tipping a camera forward precipitously. It proved perfect for medium format use and copes with any digital task perfectly.

It is very large and heavy, with screw lock legs that cinch up extremely tight. It's probably big enough to rig a gin pole and hoist the engine block out of my car or hold a camera against the ceiling for a down-shot. Overkill for the present Fujifilm but it wasn't for the original monorail Linhof.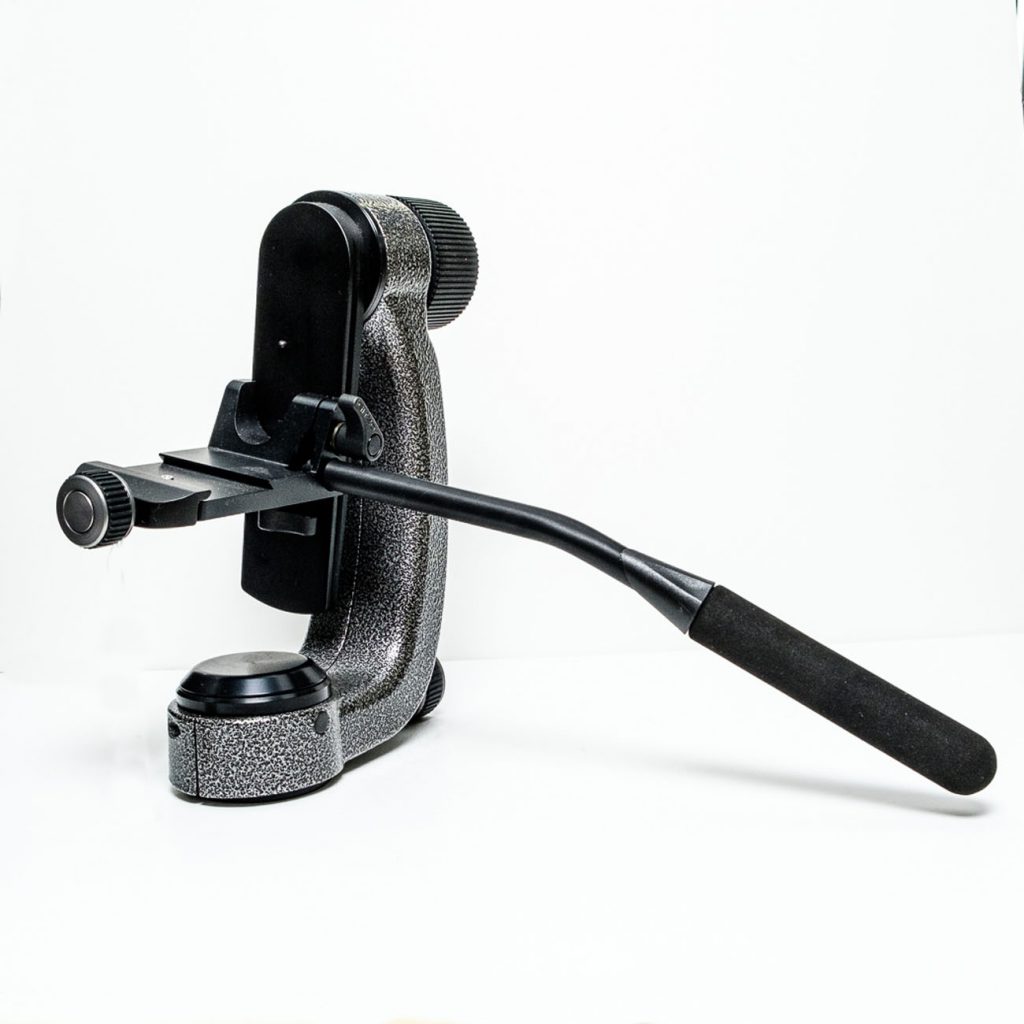 Your chance to own a Gitzo tripod these days depends upon the price you are prepared to pay. They are made much lighter with carbon fibre legs but still retain the unexcelled finish on their metal parts and are totally lockable for any task you like. I'd like a ball head but as the pan/tilt will never wear out, I can't justify an extra part.
But note: If your pocket or purse doesn't extend to the Gitzo, step over to the next rack and look at the Manfrotto tripods. Metal, carbon fibre, and careful design and casting make these real workhorses for pros and amateurs. I am currently borrowing a light video tripod from my wife for my first ventures into filming, and already the results are smooth and steady. And this is the little tripod – the bigger video-dedicated ones are even more attractive. As it is, I will be hiding it away rather than returning it once the video jobs are done – counting on fast talking and forgetfulness to get away with it.