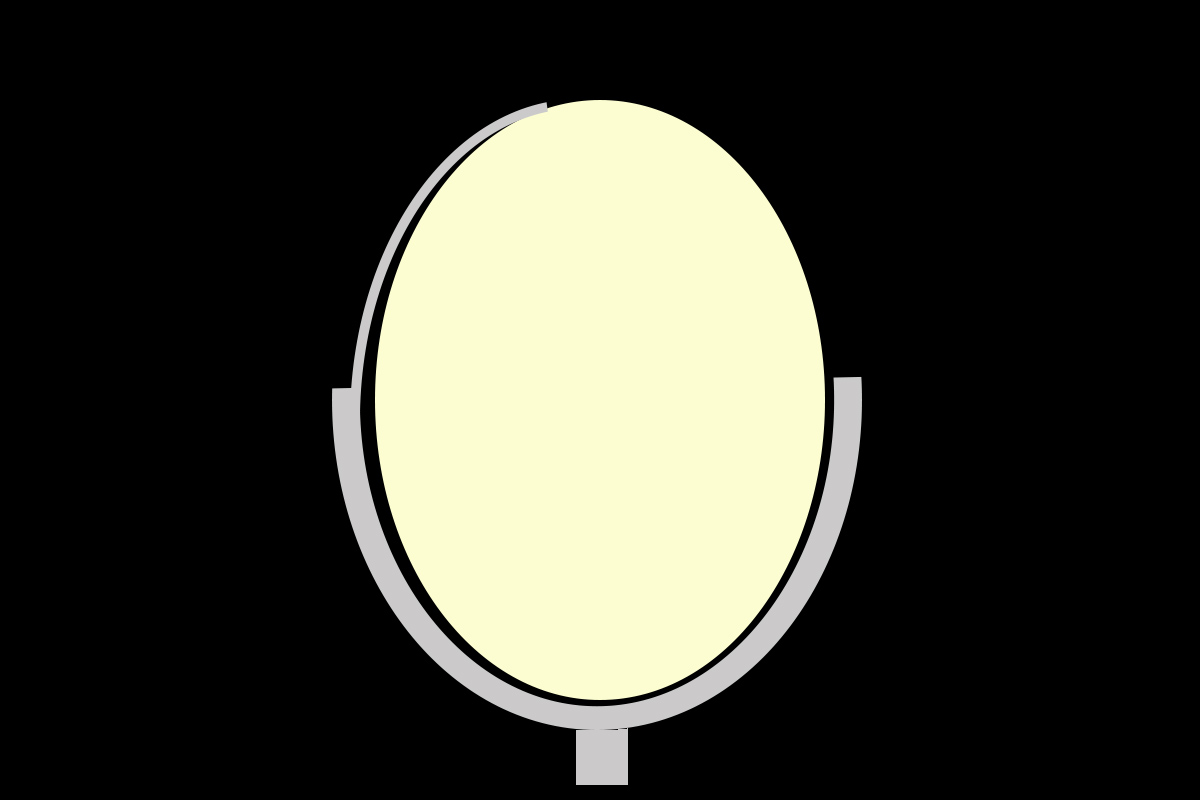 17 Jan

Convene The Video Panel – Part Three

Confession Time: I am starting to get those old feelings.

Like the feeling when I want to buy something with my own money…In this case it is a better solution to the video lighting question. I was overwhelmed when I passed by the stack of Phottix  Nuada R3 LED panels in Stirling Street.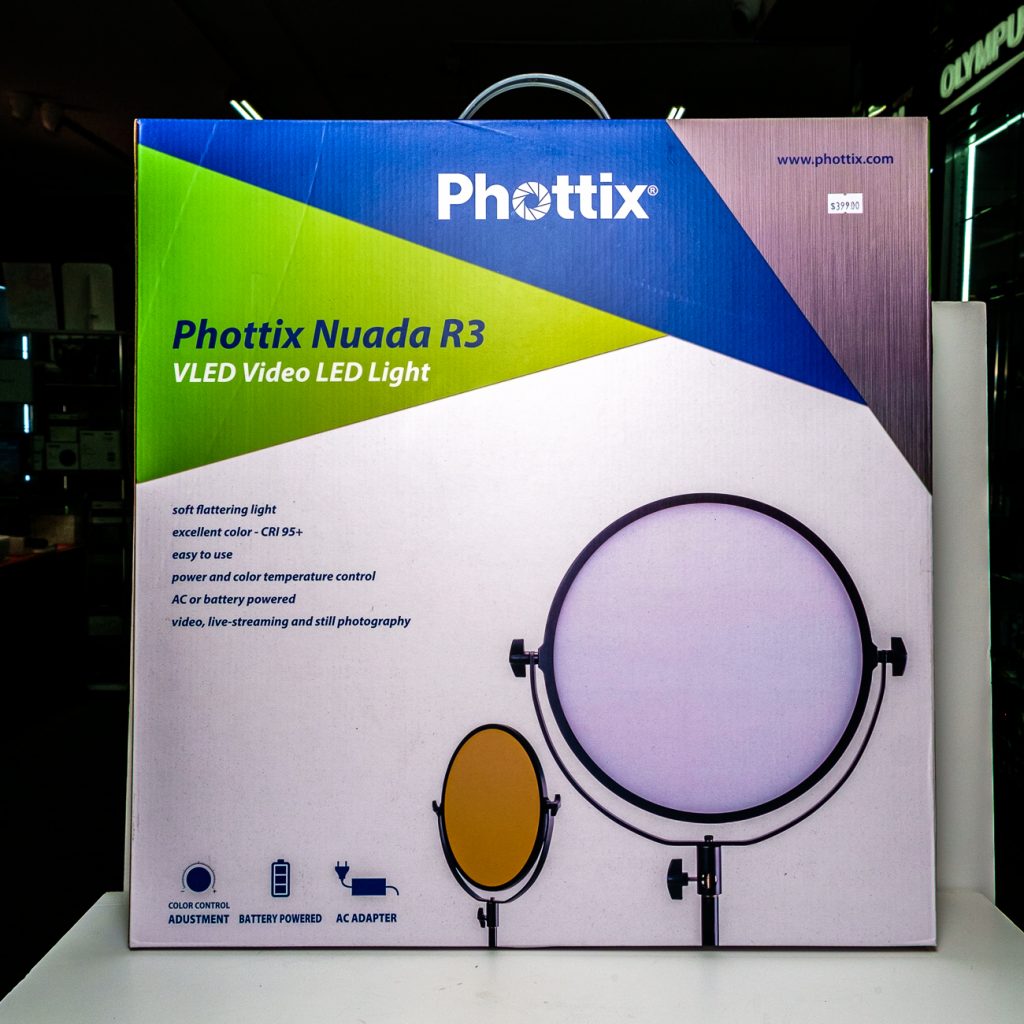 The pizza box with the plastic handle contains a similarly-sized nylon and foam case. In it there is an edge-lit LED panel, a power block, and connecting cords. You can add to it with a couple of NP-50 lithium-ion batteries if you wish – this would be a good idea if you wanted to use the panel away from mains power.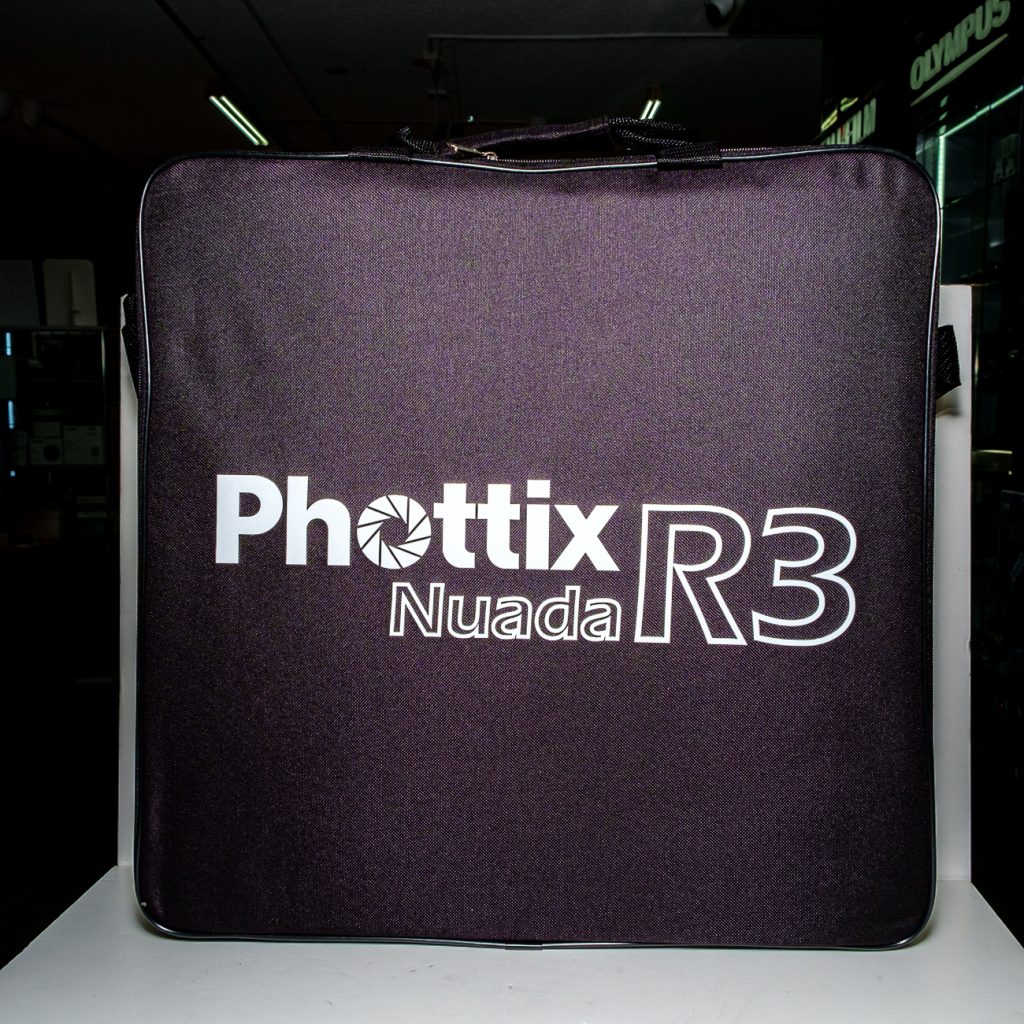 The support for the circular panel is a very sturdy metal mount with standard 1/2″ fitting for a light stand. The panel itself on the front is edge-lit so you don't have odd points of light poking through the diffuser. There are a power socket and two battery racks on the back to feed it.
Note the control panel – full white balance control and a decent amount of light even when turned to the warmest setting. And the circular form of the panel should make for good eye highlights.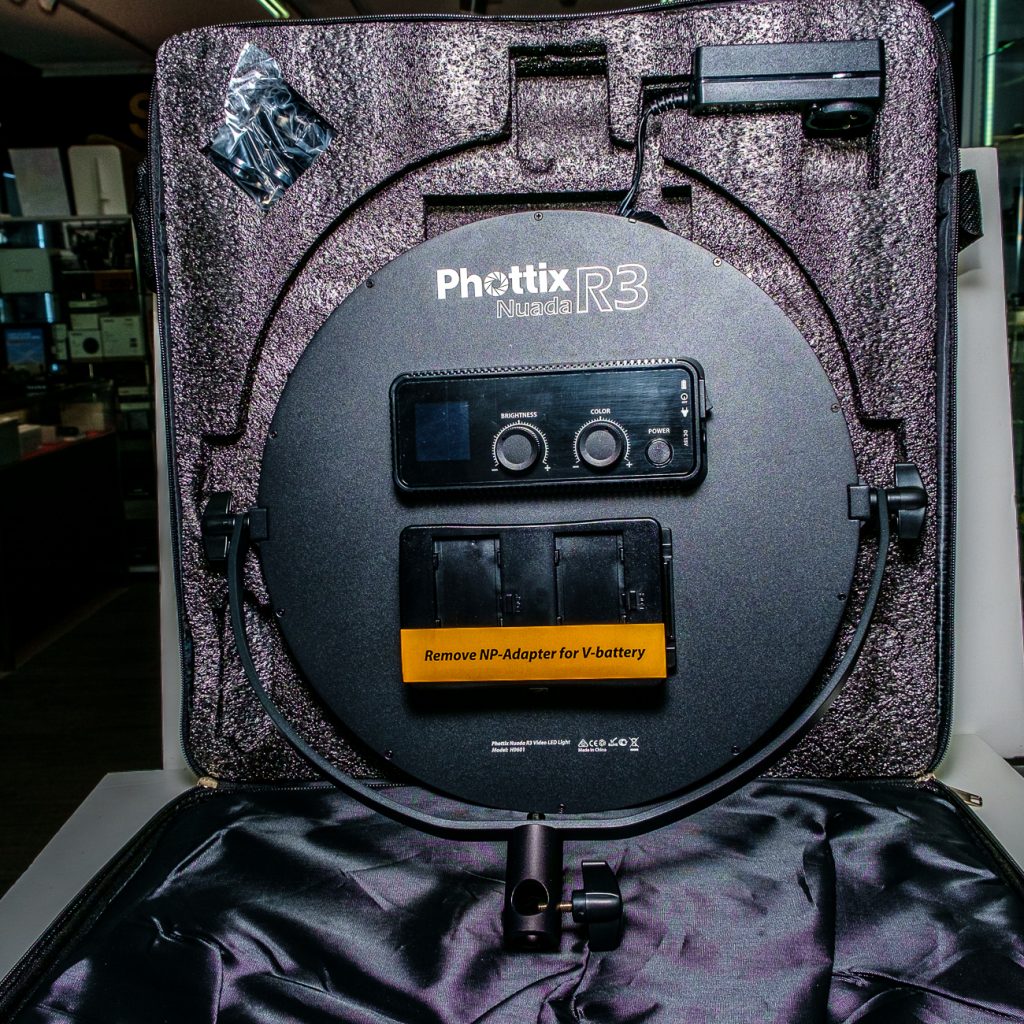 There is a special on at present in the Stirling Street shop – two lights for the price of two but with free light stands thrown in.
Note that I also saw a big stack of the larger version of these – the Phottix Nuada R-4 up in the storeroom. More light – bigger panel.
For me, these would be far more elegant a solution than adapted Bunnings security lights – cobbling up an umbrella stand and a way to hold reflectors is a pretty crude method to achieve constant lighting. The colour temperature and variable intensity of the Phottix lights would be the clincher for the deal. If there ware to be any field shoots, the question answers itself.