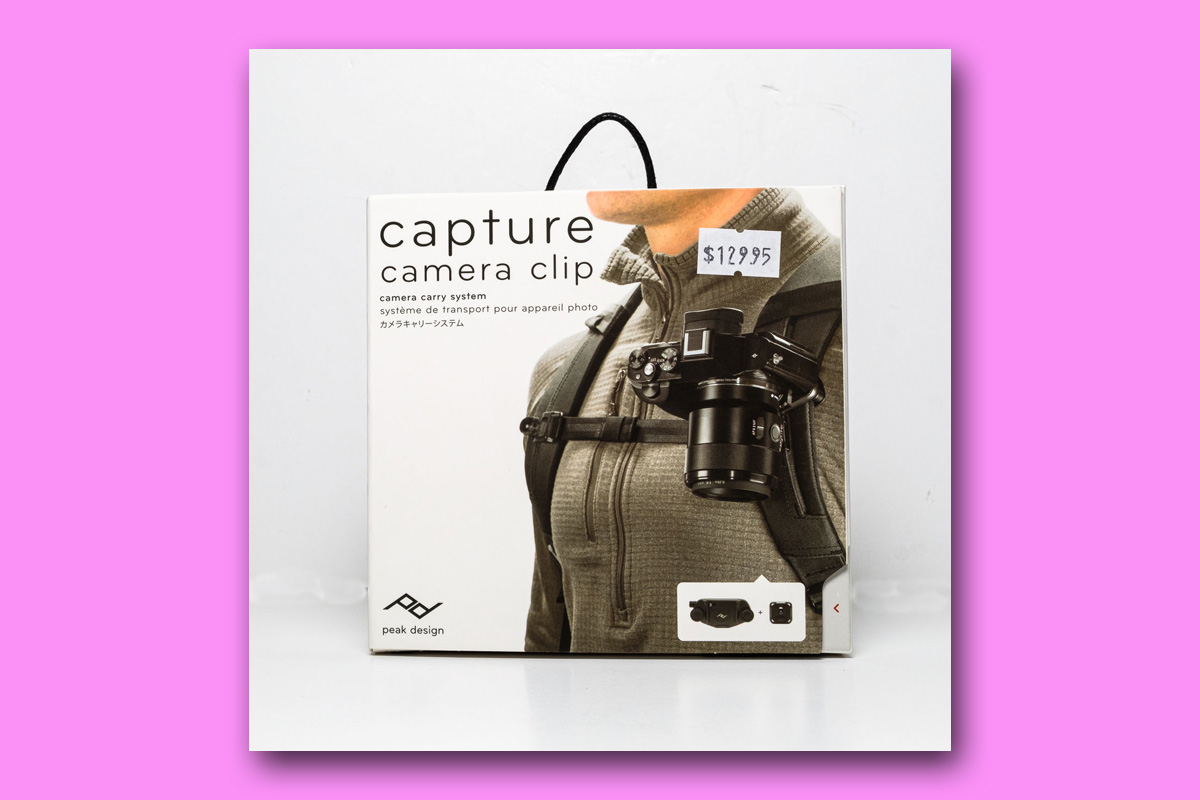 13 Dec

The Christmas Present: A Peak Time For Giving

And a Peak time for puns. We sell 'em…

Years ago the Peak Design camera clamp system came to our shop and we sales staff were given examples to try. I liked mine, but was involved with so many other camera and lens carriage systems that I never used it to its full potential. You can be smarter than I was this Christmas by picking up one of the classic belt clamps and camera shoes and start your own experiments.

The belt clamp is not just for waist belt – it is equally suitable for the shoulder straps of backpacks or mono-bags. It is not just a single clip – it actually has two parts that you fit over BOTH sides of the belt or strap and tighten together. It doesn't slip off or around.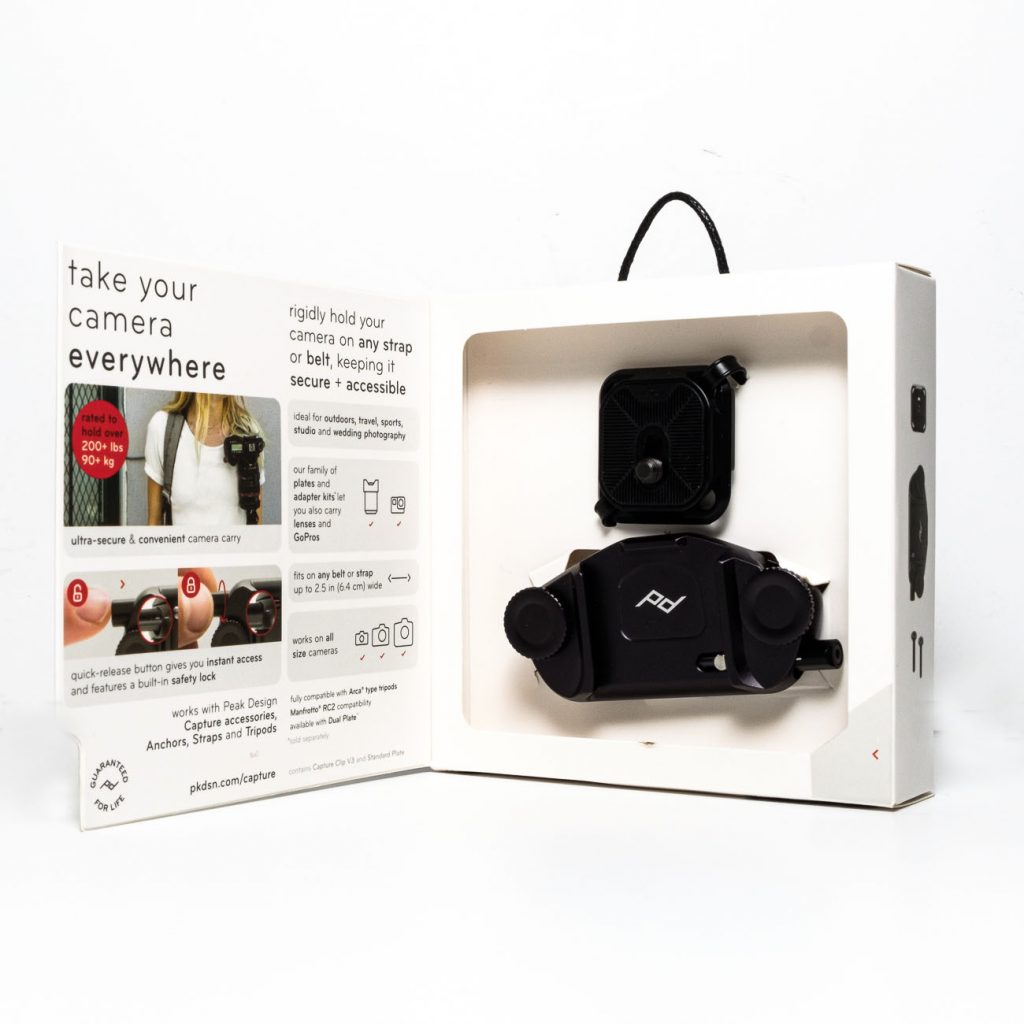 The camera clamp section is rather like the Bear Trap mechanism that they use to secure helicopters on a ship – once the camera shoe goes into the clamp it stays there until you press a safety button to release it. The camera or lens you attach to it can be oriented at any angle when you secure the tripod screw – it doesn't need to be dead square. Thus, you can fit it to any space that you have spare.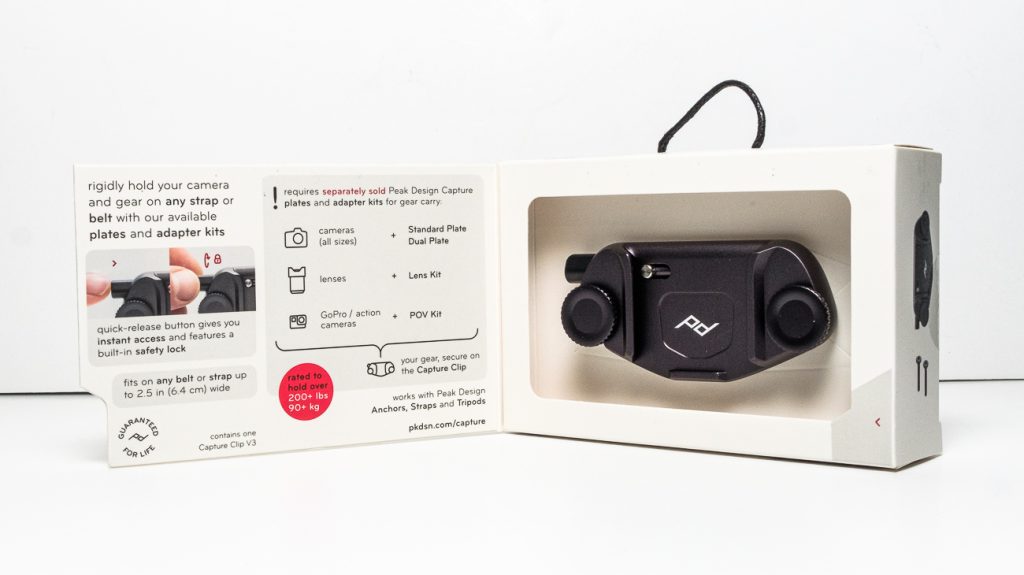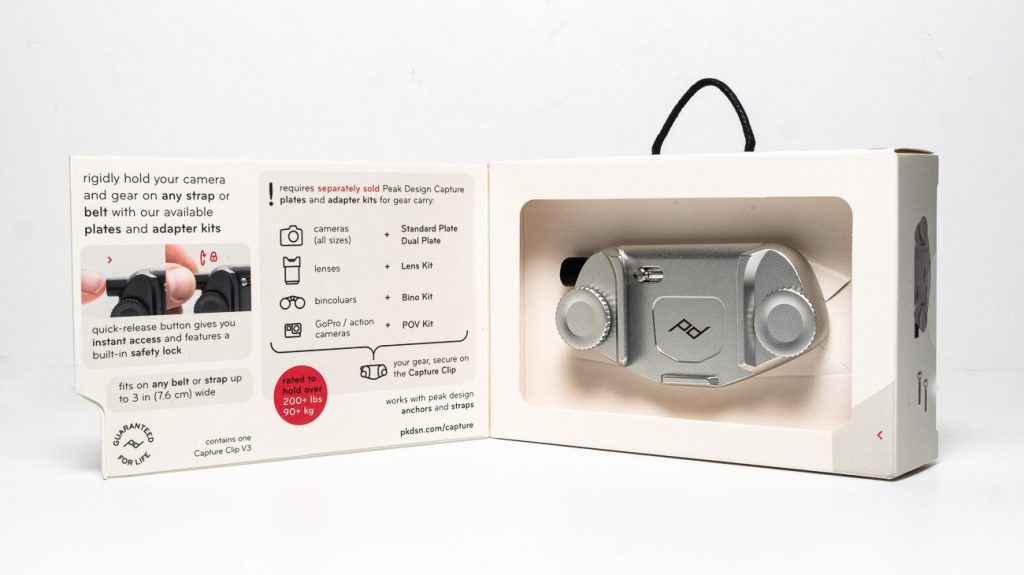 You can be fashionable with black or silver. The packaging states the obvious; you can attach conventional cameras and lenses to it, as well as the GoPro or action cameras. If you think a little further, you may be able to attach binoculars or lights to it if they have a 1/4″ tripod screw.
One thing is sure – when the gear is clamped on it is going to stay with you however you move.