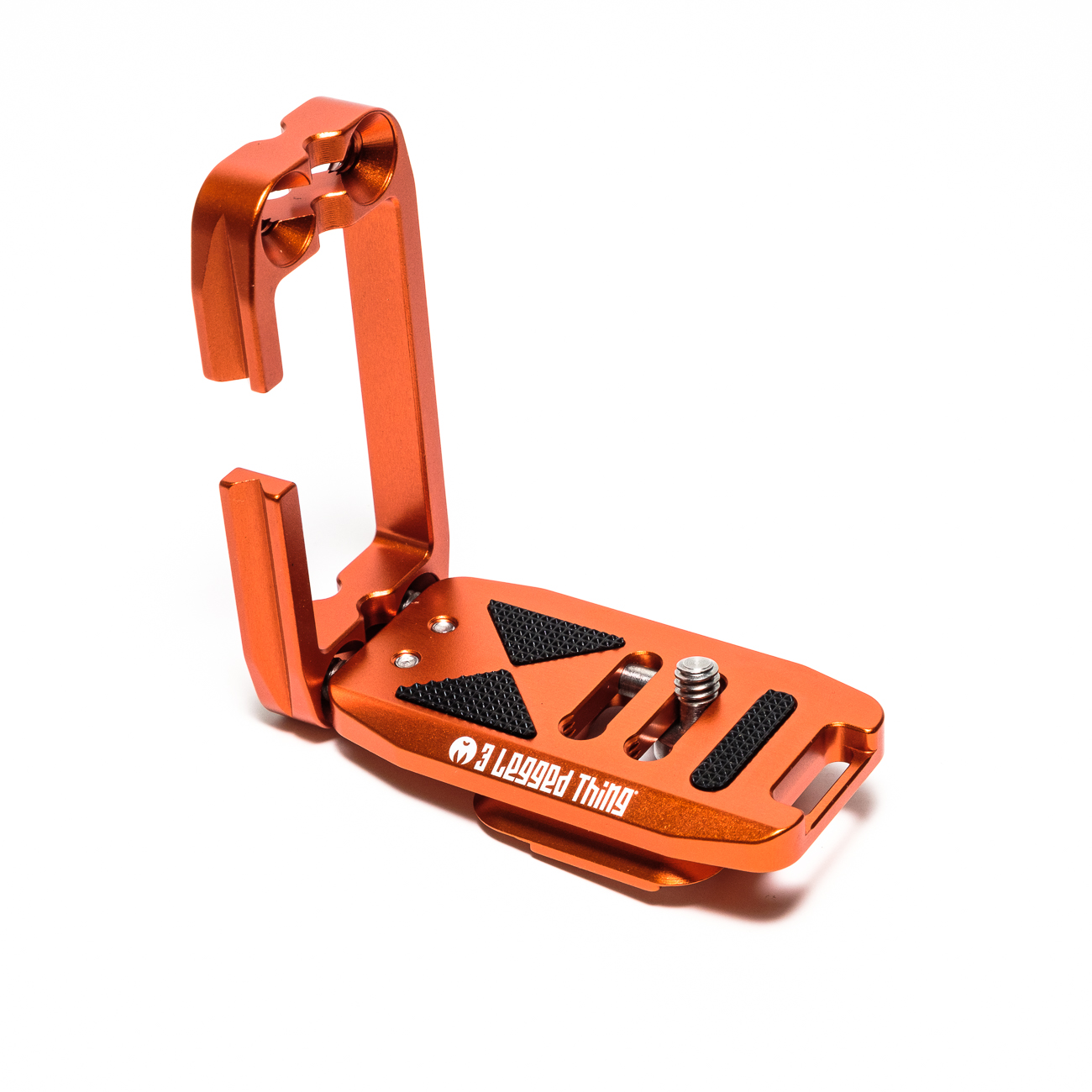 27 Dec

Stuff My Stocking, Please…

And not with your leg. Choose a photo accessory, a candy cane, and a mandarin.

( Note: This post is late. But Christmas 2022 is a long way away and you can make use of the 3-Legged Thing accessories all year long. Go pick one up and just smuggle it into the house. )

In this case, you can combine the three with a candy cane-shaped photo accessory in a bright orange colour. The 3 Legged Thing Ellie – the universal L-mount for cameras.

Universal because it has an adjustable length – there are two steel bars within the casting that allow you to slide it open  – and then lock it solid  – to match the base-plate length of your camera. This is far better than rigid plates that are cast differently for each model of camera – when you switch or upgrade the Ellie just goes right along with you to your new camera.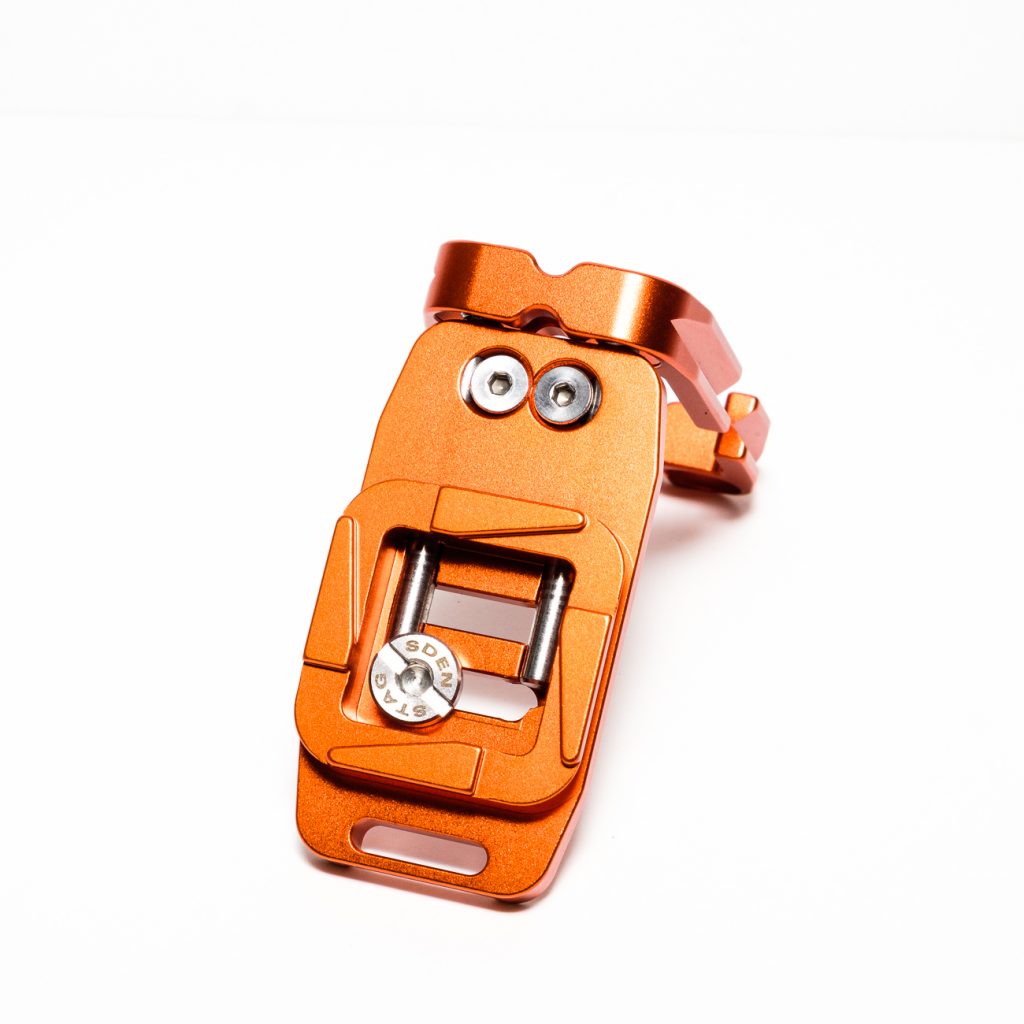 Those rails are Arca-Swiss size, both horizontal and vertical. You'll note the rubber grip pads on this example – it's the Ellie Short. There is a wider version available as well. They both feature a cut out section in the vertical rail for sliding in a microphone cable or a shutter release when the assembly is resting on that side rail.
This is invaluable – far too few of the L-brackets remember this. It also allows you to drop a clamp onto the side rail and start to attach rig items.
Note the under plate can also go into a Peak Design strap trap.
And final charm about the Ellie? The orange colour. You try to find a black camera in a black bag at your feet in a dark theatre or studio and you'll appreciate every bit of colour you can  ( dimly ) see.
Final Stocking Stuffer. If you are going to get camera support accessories, buy a portable tool kit to loosen, tighten, and generally re-arrange the goods. 3 Legged Thing make one that can keep the keys on. It will save hunting for a butter knife very time you want to unscrew something. One aperture may assist in providing liquid refreshment…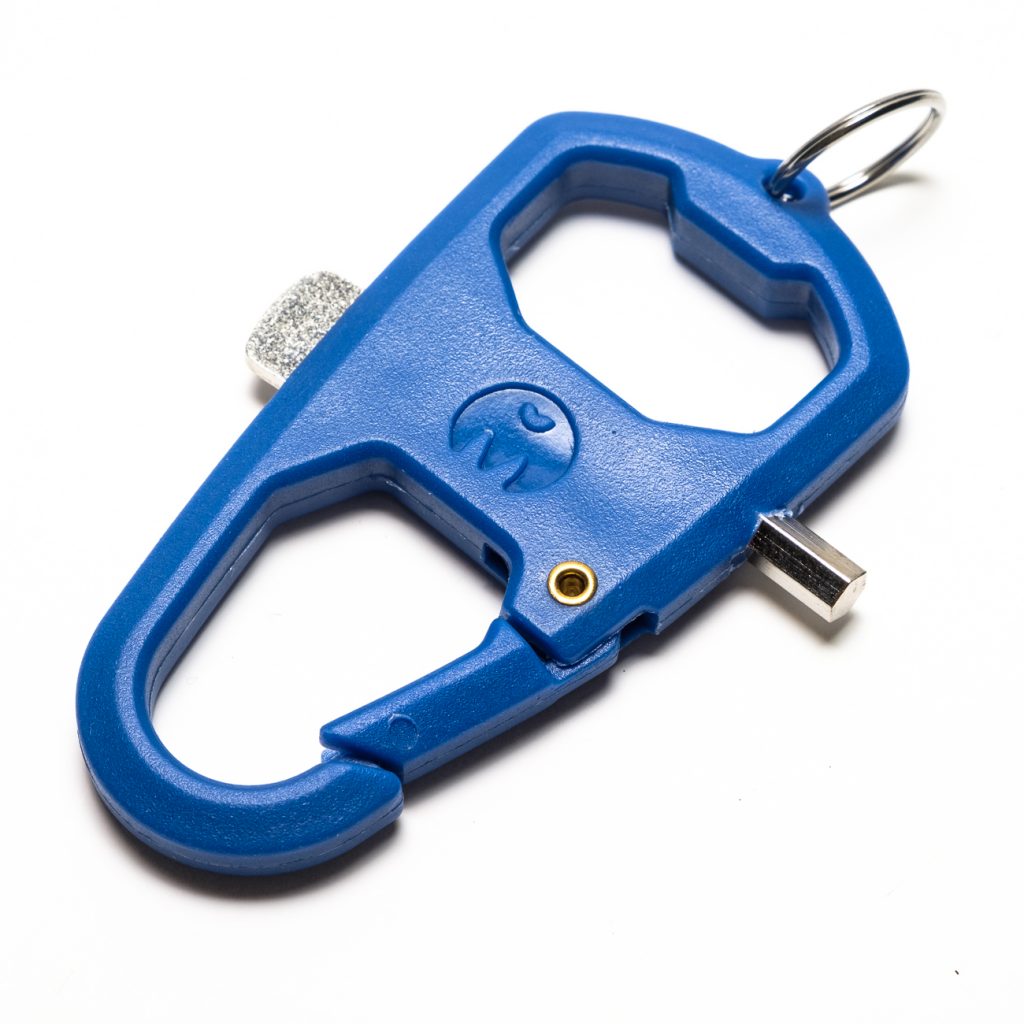 Postscript: It's like a Pixar production here, eh? You sit there reading past the end of the post. In this case you get to look back at the second image. The screw that fastens your camera has the inscription " Stagsden "…or " Sdenstag " if you are reading in Swedish. A quick google to the Three-Legged Thing main website brings you the story of their chicken shed and some delightful artwork. You're already browsing, so why not head over and look at it all.