17 Dec

Peak Design Straps – Christmas Neck Savers

Let's face it – Christmas time is when people loose their heads a lot.

Some do it by overspending or drinking too much or footling about at holiday parties. Some do it by surfing onto the rocks.  And some do it when taking photos.

We've all bought a camera before – and in most cases it has come with a camera strap of some sort. The dear old Kodaks had woven cotton string loops and the even dearer old Leicas had very carefully-dressed leather ones. The SLR's had faux-leather bands and the DSLR's had faux-cotton tape ones. But they all had one thing in common: Eventually they sawed your neck in half and your head fell off.

How many times have you came back from a photo safari just to sit there in the hospital waiting room with your head in your lap and the other patients giving you weird looks…

Well, help is at hand. Peak Design have finally come up with a series of camera straps that will not Marie Antoinette you. They are made of extremely soft multi-strand fabric with an edge finish that is actually comfortable to wear. You no longer need to use the band saw blade than came with your digital camera.

Three things stood out on the CE rack at Stirling Street; The Slide, The Slide-Lite, and The Cuff. They are all related, with a similar connection to standard cameras.

a. The Slide is for larger mirror-less and DSLR cameras. It is an over-the-shoulder type that has a quick adjustment feature you can access from the front. Very strong and very smooth strapping.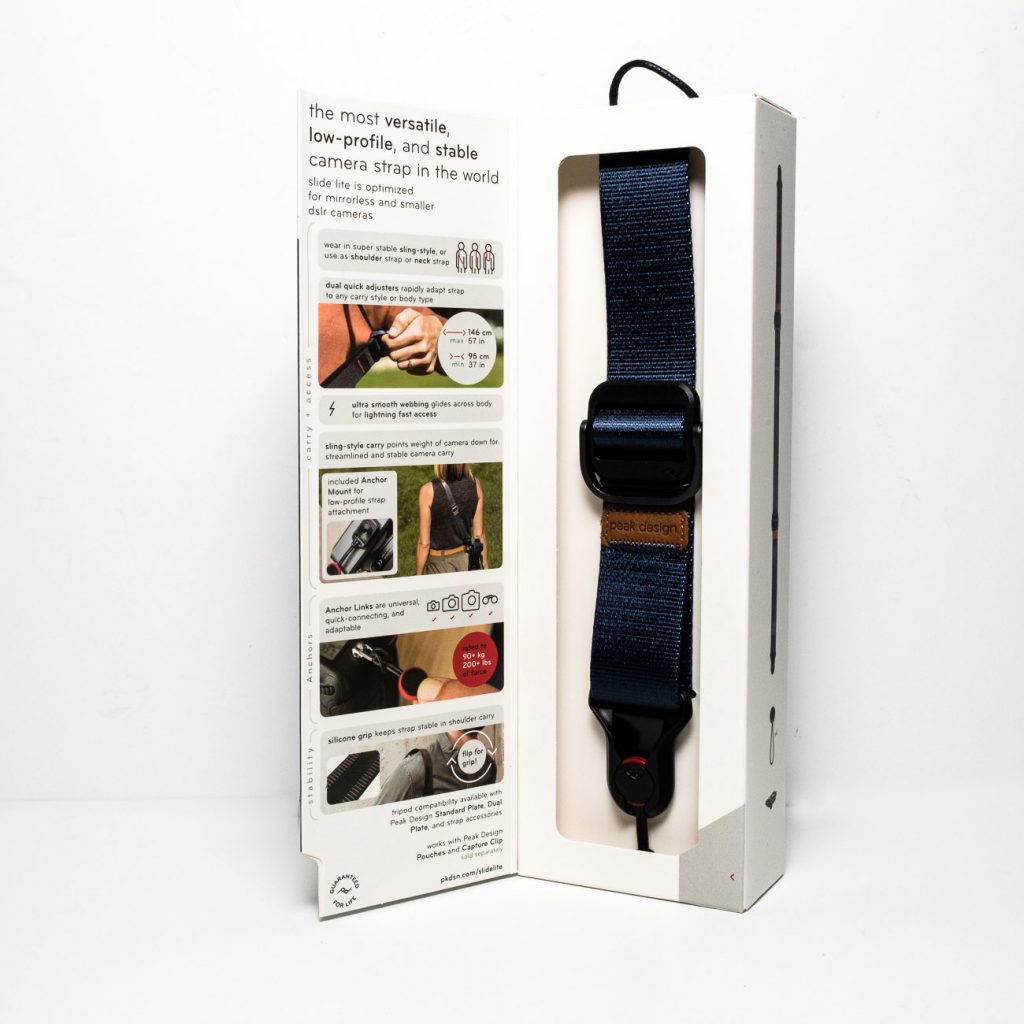 b. The Slide-Lite is the same sort of over-the-shoulder design, but narrower for smaller and lighter mirror-less. This is an easy travel strap that you can key into your camera's appearance – and to your own wardrobe.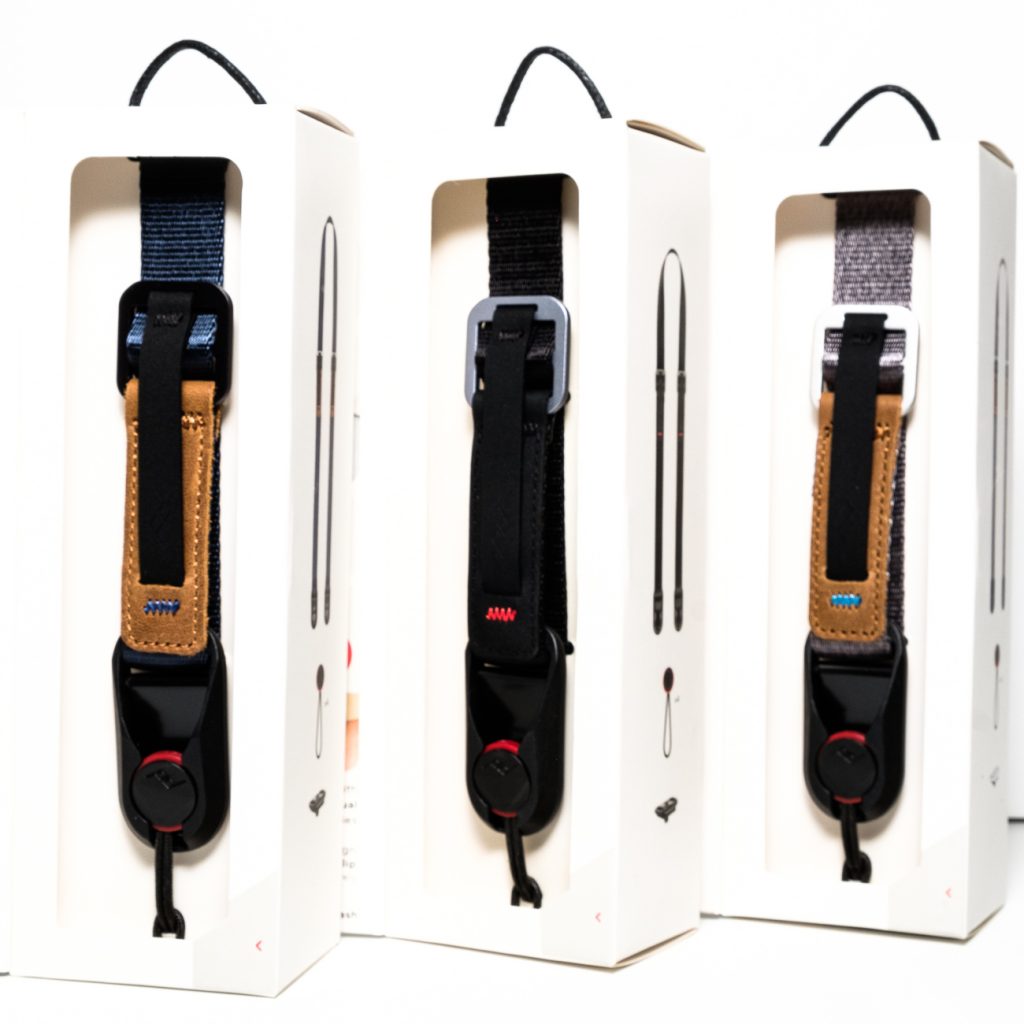 c. The Cuff is a wrist strap style that you can wear loose or cinch up quickly to stop camera movement down the arm.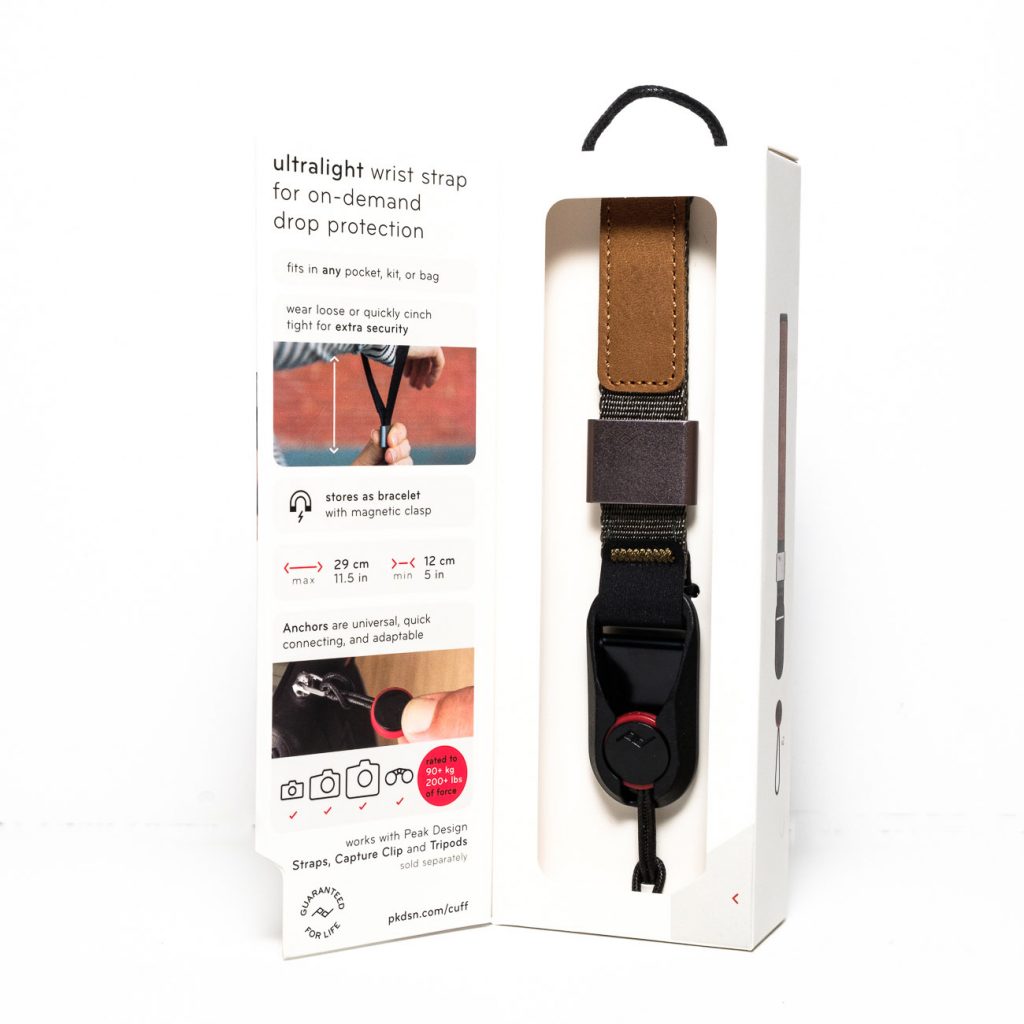 The principle that they all share is the attachments to the camera lugs. These are tough elastic bands that terminate in plastic discs. These in their turn slide into the straps or cuff's ends. It means you can detach the carrying system if the camera is going to stand alone on a tripod for any length of time. They're available as accessories so you can attach a pair to each camera you own.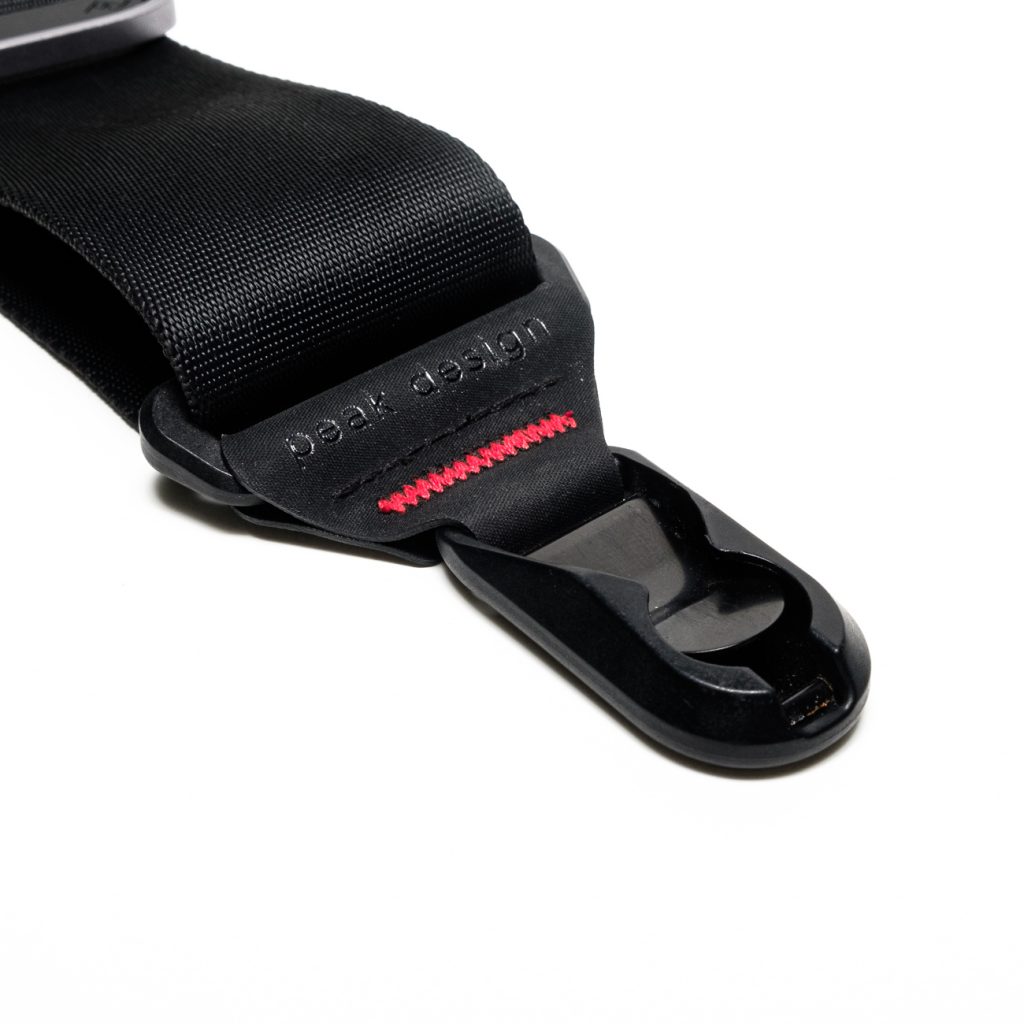 No need to be a sore-neck ever again with Peak Design products.