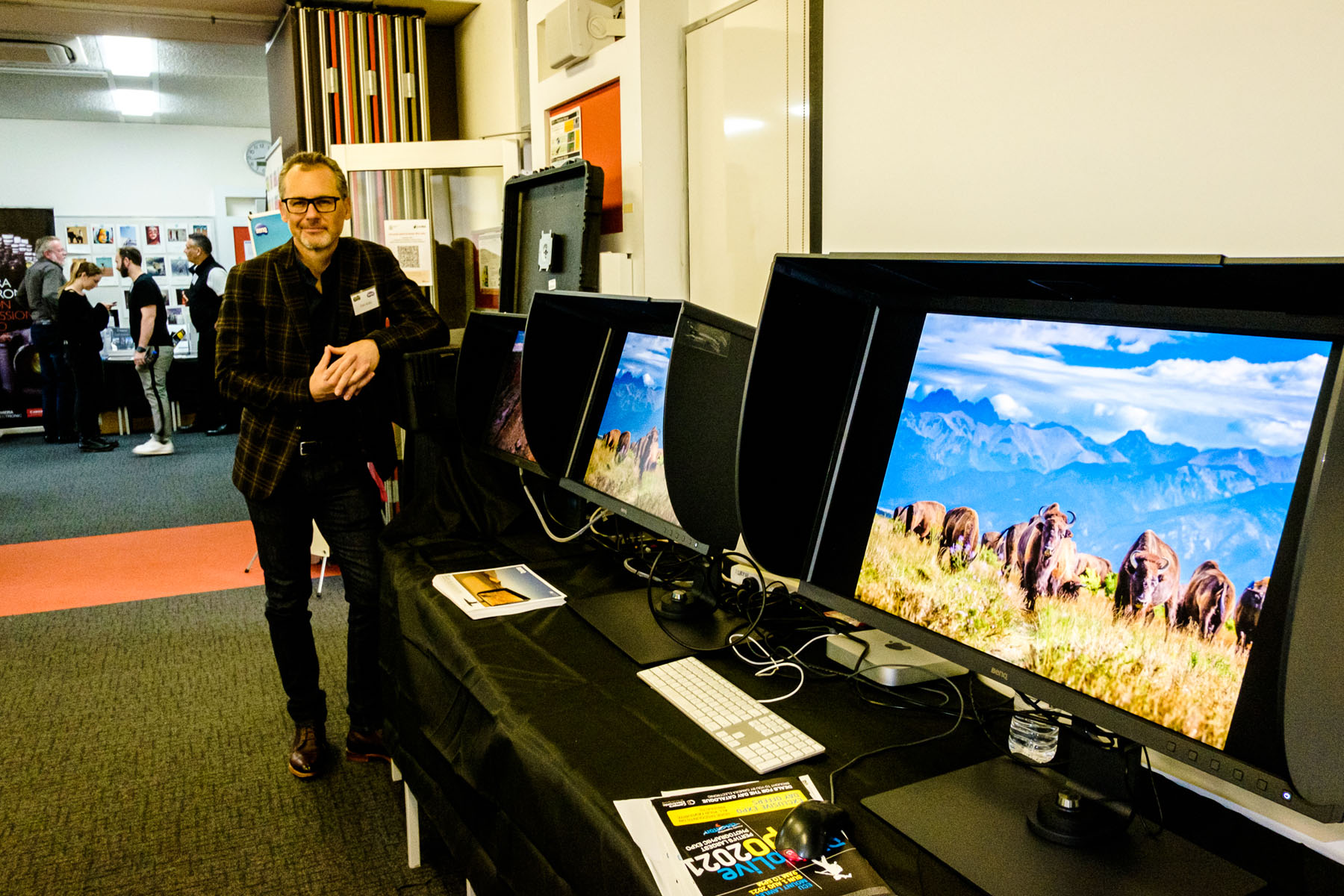 20 Aug

I Need A Bigger Desk

My spare room has been many things over the last 35 years; darkroom, recording studio, model making room…and now functions as a computer room and tabletop studio. There are days when I can subsist in here undisturbed by the rest of the family – they slide pizzas under the door. If I am in their good books they heat them up…

The room has a number of shelving units  and bench tops as well as an old Brownbuilt metal desk that holds the computer. There is room for one 21″ iMac screen amidst the keyboards, tablets, control devices, and empty beer bottles. On a good day I can rest my elbows on the edge.

Which is why I need to think seriously about a bigger horizontal surface – I've seen the new EIZO monitors at the PhotoLive 2021 show and realise the limitations I work under. Oh, the Apple product does a good job from a computing point of view, but the screen is an approximation that requires me to variably bias whatever I send to my printer if I hope to get a viewable result. I've worked out a Kentucky windage for the thing that does as much as I need…but I could not sustain it if I was printing professionally. You may be in an entirely better position or have stricter standards. If you do, you need EIZO.

Ideally, a working screen to put the icons and pages of typing on – and this can be anything – and a dedicated image screen from EIZO would be the answer. I could follow the somewhat complex instructions from the monitor maker that ties the colouration into whatever the printer can throw onto paper…or pay a tech mouse to come and set it up for me…and then keep the plain cooking separate from the fancy stuff. That's where the extra space comes in. The second screen could be 24″ or 27″ and I'd get a much clearer view of the artwork. I could select a model that re-calibrated itself periodically so that it never went out of whack.

I could stop worrying.

But then, that's what the empty beer bottles are for.