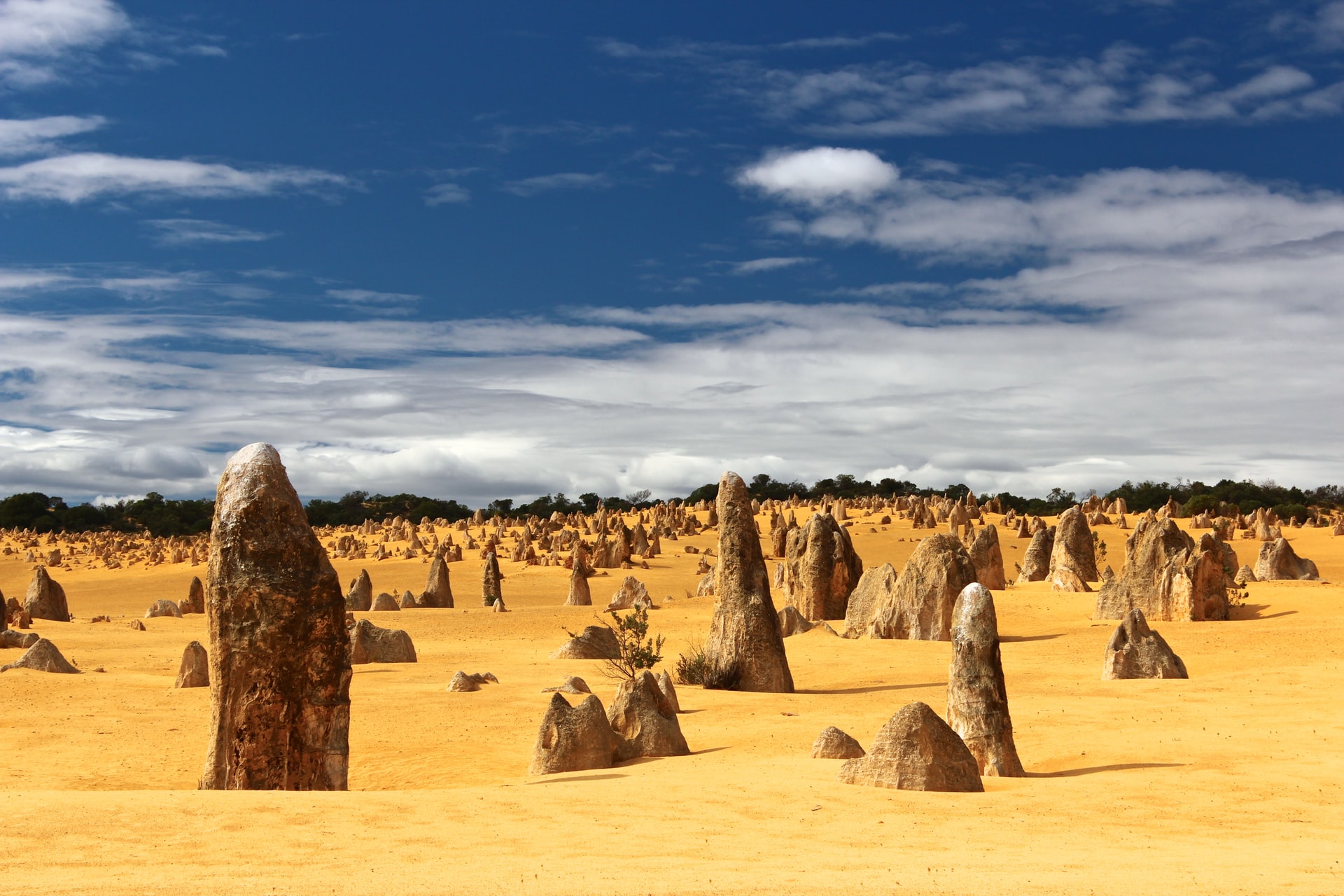 19 May

The Best Travel Tripods For Landscape Adventures

Eventually, every photographer ends up buying a tripod for one reason or another. And no other genre calls for a tripod as much as landscape photography. But the question is, do you buy cheap or go for a gold standard model? If you buy cheap, you put your gear and image quality at risk. If you buy right the first time, your tripod should last a lifetime. We have collated four of the very best tripods ideal for your next landscape adventure. What's more, we have a list of tips for using a tripod in a landscape setting for the first-timers out there.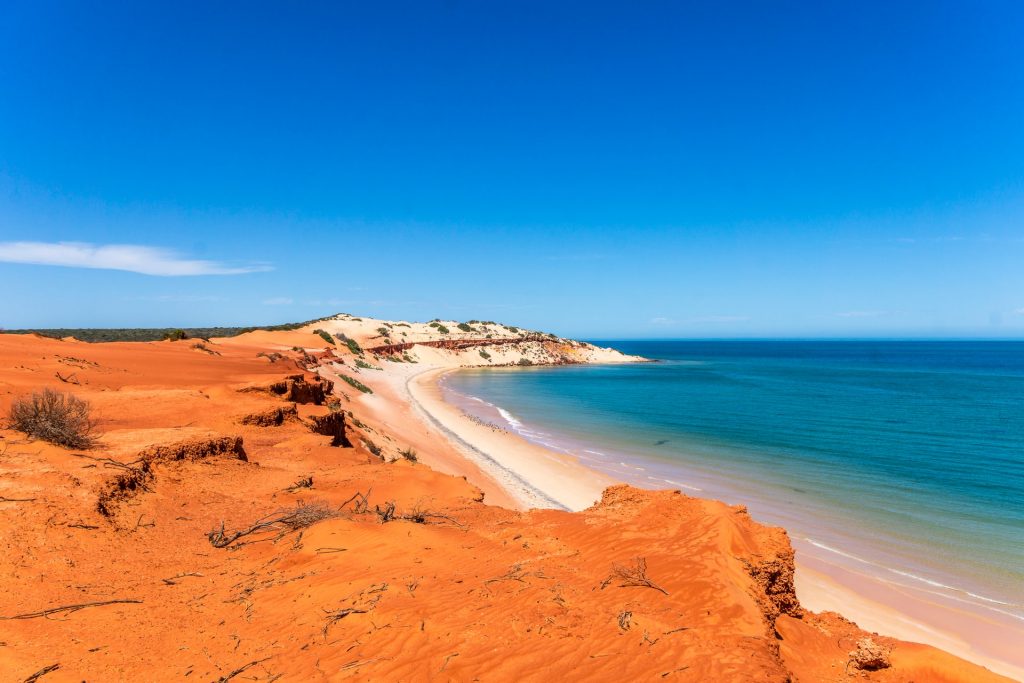 Manfrotto Befree 2N1 Aluminum Tripod With 494 Ball Head – Twist Lock
Manfrotto is without a doubt the most popular choice for tripods for all genres of photography and videography. And the Manfrotto Befree range is fast becoming a household name. The Manfrotto Befree Aluminum Tripod With 494 Ball Head is an excellent option for landscape photographers looking for stability and portability.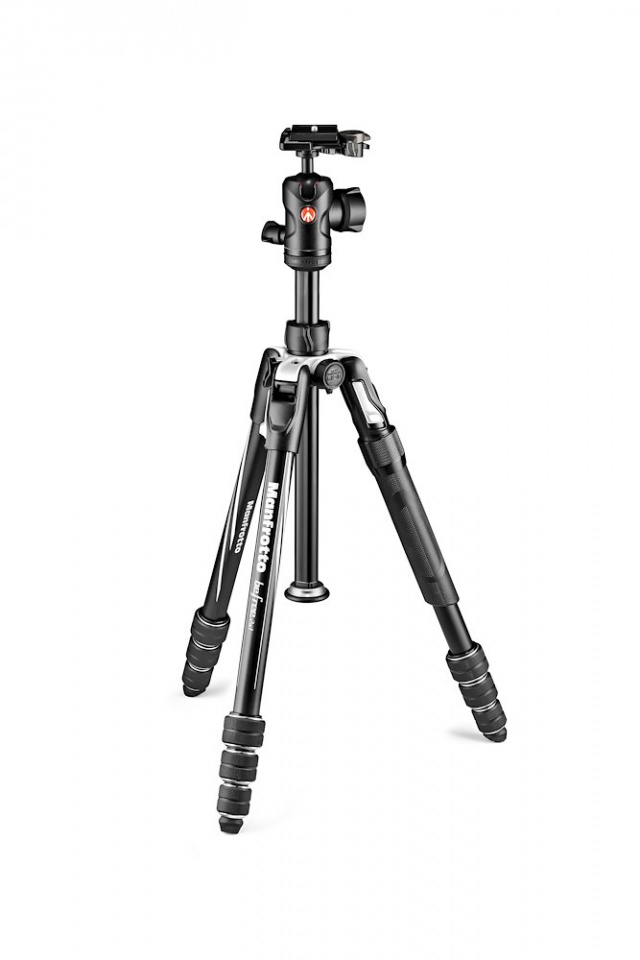 The 1.5kg tripod supports a load of 8kg and a maximum height of 149.6cm. Thanks to the 4-section folding legs, the Befree folds down to just 40cm in length, making it super portable. The benefit of this tripod is the use of twisting leg logs versus flipping one. These locks make it fast and simple to unlock a leg section and get set up. The combo includes the Manfrotto 494 Ball Head that features the 200PL PRO Plate. With the ball head attached, you can detach the tripod legs to transform it into a monopod. 
Gitzo Mountaineer Series 1 GK1542-82QD Tripod with Ball Head
As the name suggests, the Gitzo Mountaineer Series 1 GK1542-82QD Tripod with Ball Head is an ideal tripod for landscape adventures. The unique design of the carbon fibre tubing provides exceptional stability and still maintains a 1.7kg weight. What's more, the Gitzo can support a load capacity of 9.9kg – even a pro camera and lens combo won't shake this kit.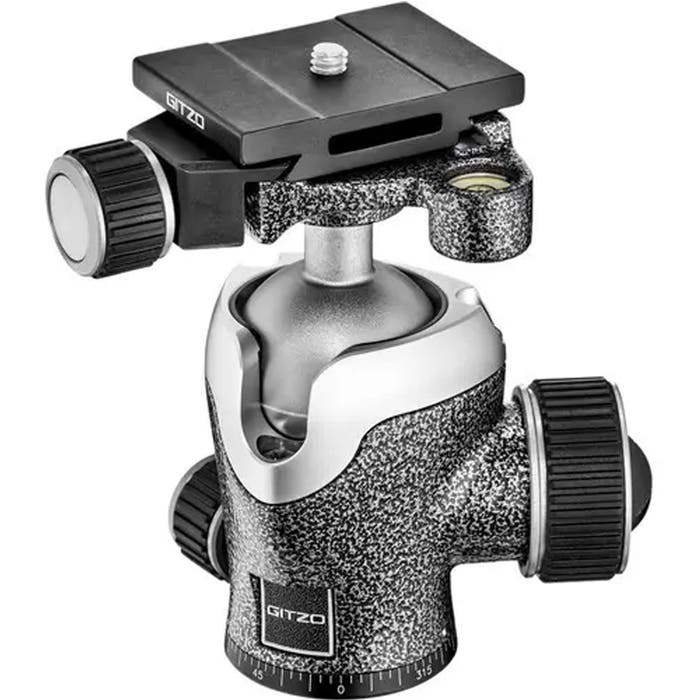 If you're a taller photographer, the Gitzo Mountaineer Series is a perfect fit as it extends up to 171.4cm. The trade-off is a more significant folded length of 65cm. It features a ballast hook to hang a weight such as your camera bag, and twisting let locks for ease of use. The GH1382QD Series 1 Centre Ball Head features dual locks to control the 360-degree panning and ball rotation. It also supports Arca-type plates – a popular choice for professional photographers. 
Peak Design Travel Tripod Carbon
Peak Design has a solid reputation in the photography community for its exceptional bags and accessories. A couple of years ago, it was no surprise that they entered the tripod game with the Peak Design Travel Tripod Carbon. Aside from its futuristic and slimline design, it features a set of specs that will delight any landscape photographer.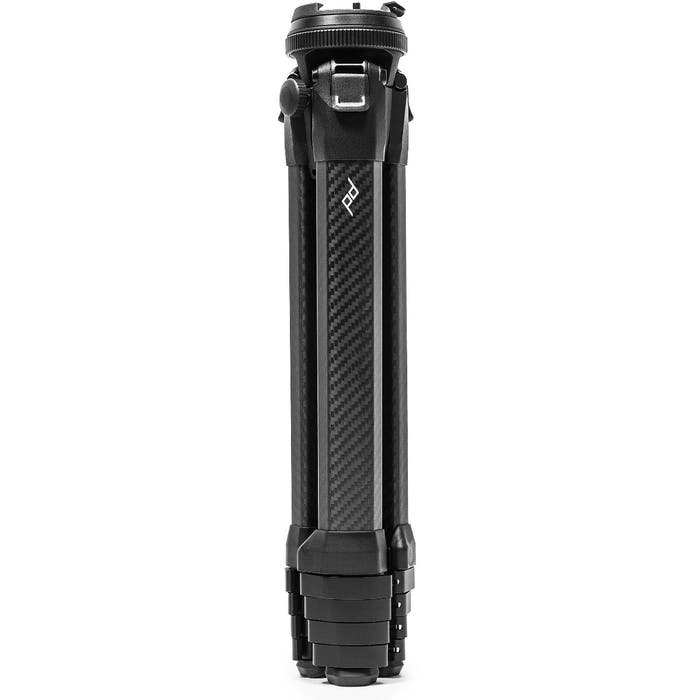 The Travel Tripod Carbon weighs just 1.27kg yet will support a load of 9kg. It extends from its lowest setup height of 14cm and its full height of 152.5cm. The best bit is that the tripod is compact and folds down to 39.37cm, meaning you can store it inside or outside your camera bag. The tripod's legs have 5-sections with all locks released simultaneously for ease of use and quick setup. Rather than locking knobs on the head, the Peak Design Travel Tripod Carbon keeps a slimline aesthetic thanks to adjusting and locking rings to control the head. To top it off, the tripod features a cargo hook and smartphone mount in the centre column. You can read Dick's Rant about it here.  
Sirui ET-1204 Carbon Fiber Tripod with E-10 Ball Head
Sirui is a name synonymous with precision engineering. The Sirui ET-1204 Carbon Fibre Tripod kit lives up to the Siuri name and includes an E-10 Ball Head. For landscape enthusiasts and professionals alike, the Sirui extends out to a maximum length of 140cm and can drop as low as 12.7cm. It achieves this range thanks to the rigid and durable 4-section legs. They feature flip locks so that they can flip to three-set angles and be locked in place. If you're working in rocky terrain yet need to get down low for the perfect frame, the Sirui ET-1204 is for you.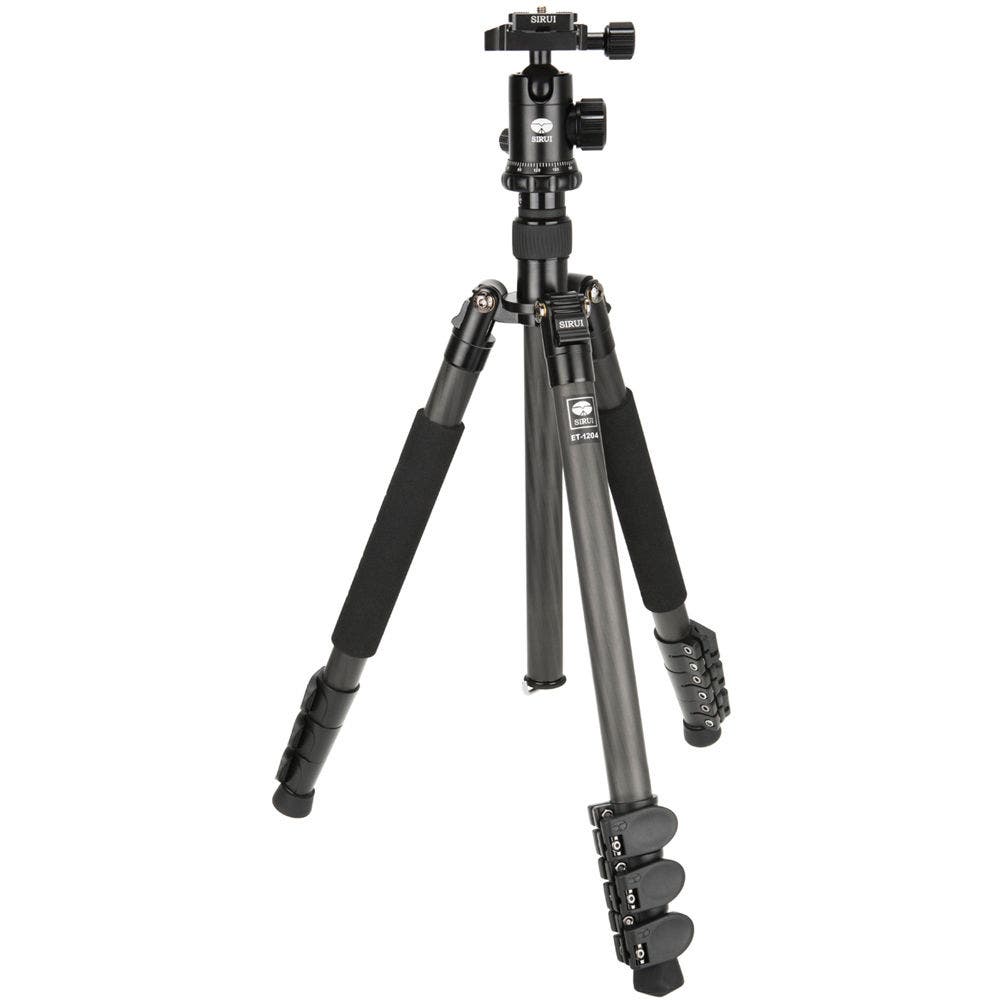 The E-10 ball head includes a mounting plate and provides a smooth panning rotation. What's more, it is durable and combined with the tripod supports up to 8kg of kit. The Sirui ET-1204 Carbon Fiber Tripod and E-10 Ball Head are ideal for travel as it folds down to just 41.9cm. 
Tips for Using a Tripod for Landscape Photography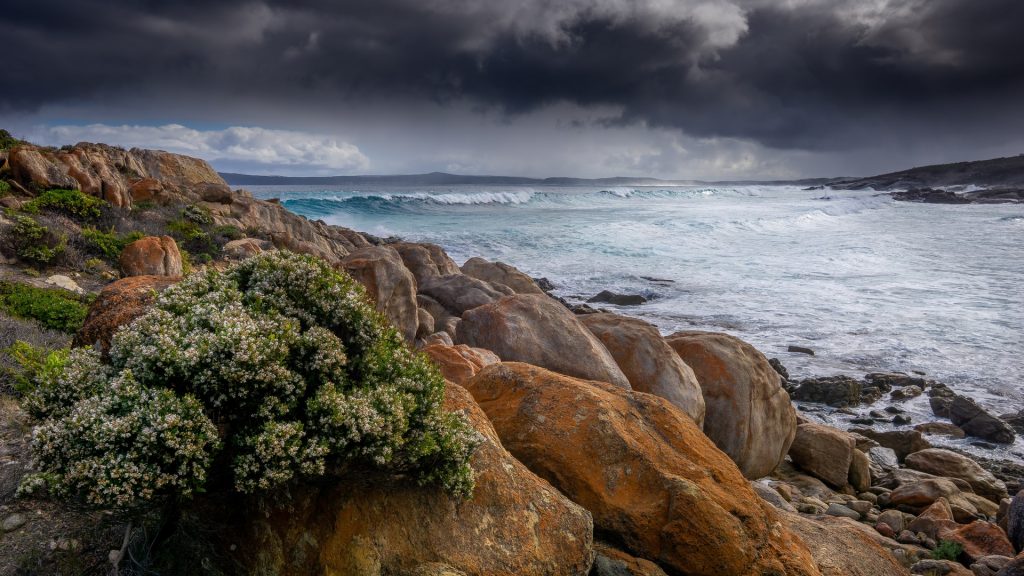 If you are travelling on foot to a landscape destination, make sure you have your tripod securely attached to a camera backpack. A backpack is far more comfortable for any level of hiking and has pockets and straps to secure a tripod.

Attach the L-bracket or tripod mounting plate to the camera before you head out. Make sure it is attached tightly, and there's no chance of it shaking loose. It is crucial if it's wet or cold as you don't want to be fiddling with a mounting plate with cold, wet fingers. 

If your tripod has a hook on the base of the centre pole, hang your camera bag from it. The added weight will ensure that your tripod is stable – especially in windy conditions. 

Tripods can handle a lot of abuse, so don't be afraid to set one up in the middle of the creek. Just remember to never take your hands off the camera body – just in case. 

A tripod with unlocking legs allows you to set up in rough or rocky terrain. You can have each leg at a different angle and height to achieve stability. 

Clean your tripod after you return home to prevent dirt and grime clocking the works. It is especially critical if your landscape shoot took place near salt water.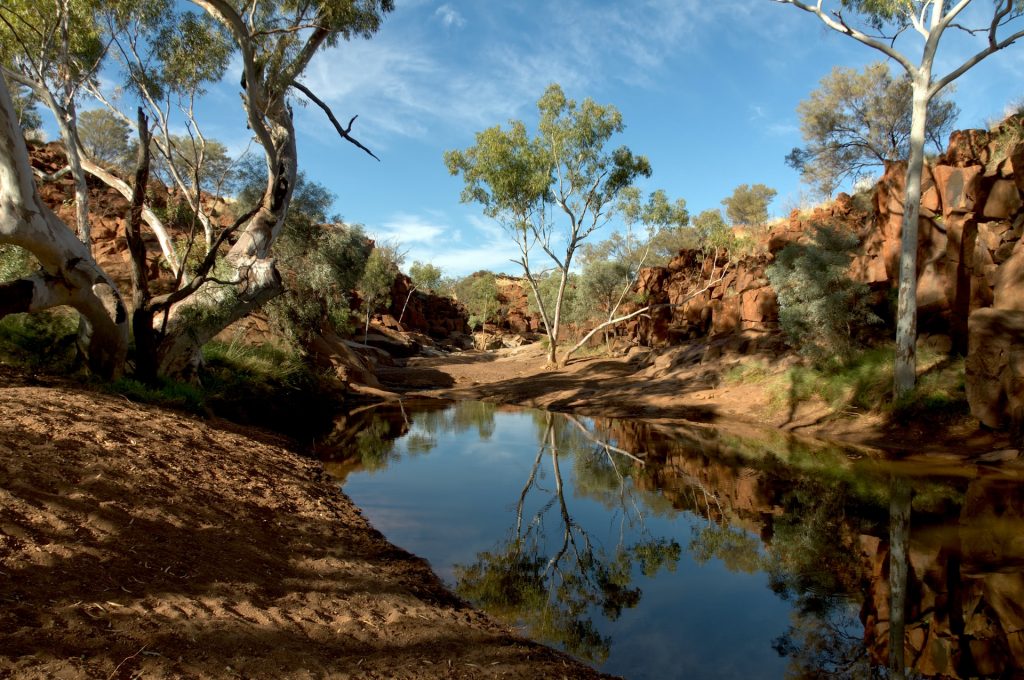 Before you head out on your next or first landscape adventure, make sure you have one of our best travel tripods. More importantly, if you will buy a tripod, buy the right one the first time. While these are some of the best lightweight and compact tripods for landscape photography, we have a massive range of other tripods in-store and online at Camera Electronic. Head in and talk to our knowledgeable and friendly staff now.