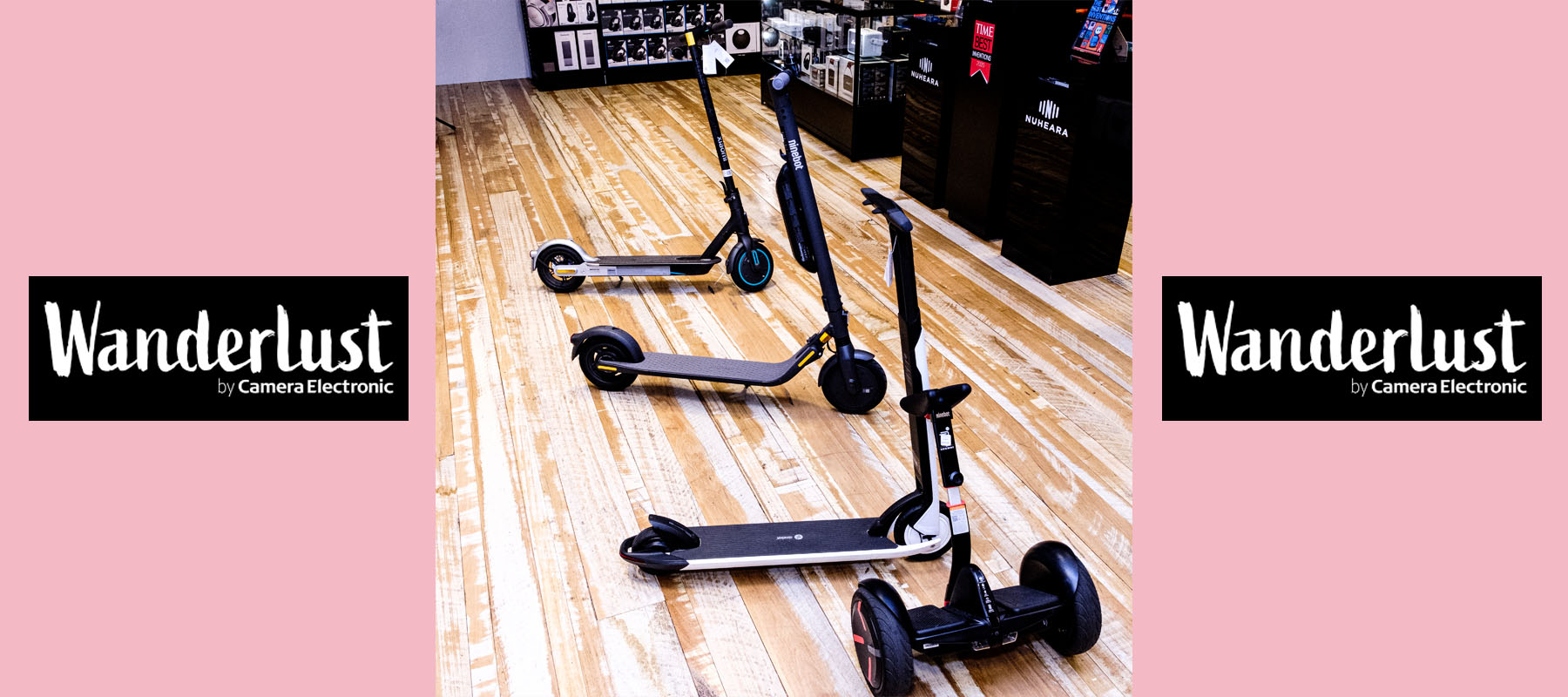 05 Apr

Scooting

On my Camera Electronic Day Out – my tour of the city shops – I was taken by the display of the electric vehicles in Wanderlust.

My interest was stimulated by a recent social media post by a friend. He had been scootering on a footpath near his home and steered with more enthusiasm than balance. The photo that appeared on Facebook of him with casts on both broken wrists  was remarkable, to say the least. I hope that this is a rare occurrence amongst others, and for him, only the once. The thought of having an itchy nose with two arm casts is daunting.

Now scooters are not the only electric vehicles going – I counted a bicycle, a two-wheeled Segway, and a pair of controllable electric roller-shoes. Thomas was game to test them out – he's good with the Segway and fair with the shoes. As yet he has no broken limbs, but I am writing this on Easter Sunday and there is always time before the column goes to press to change that…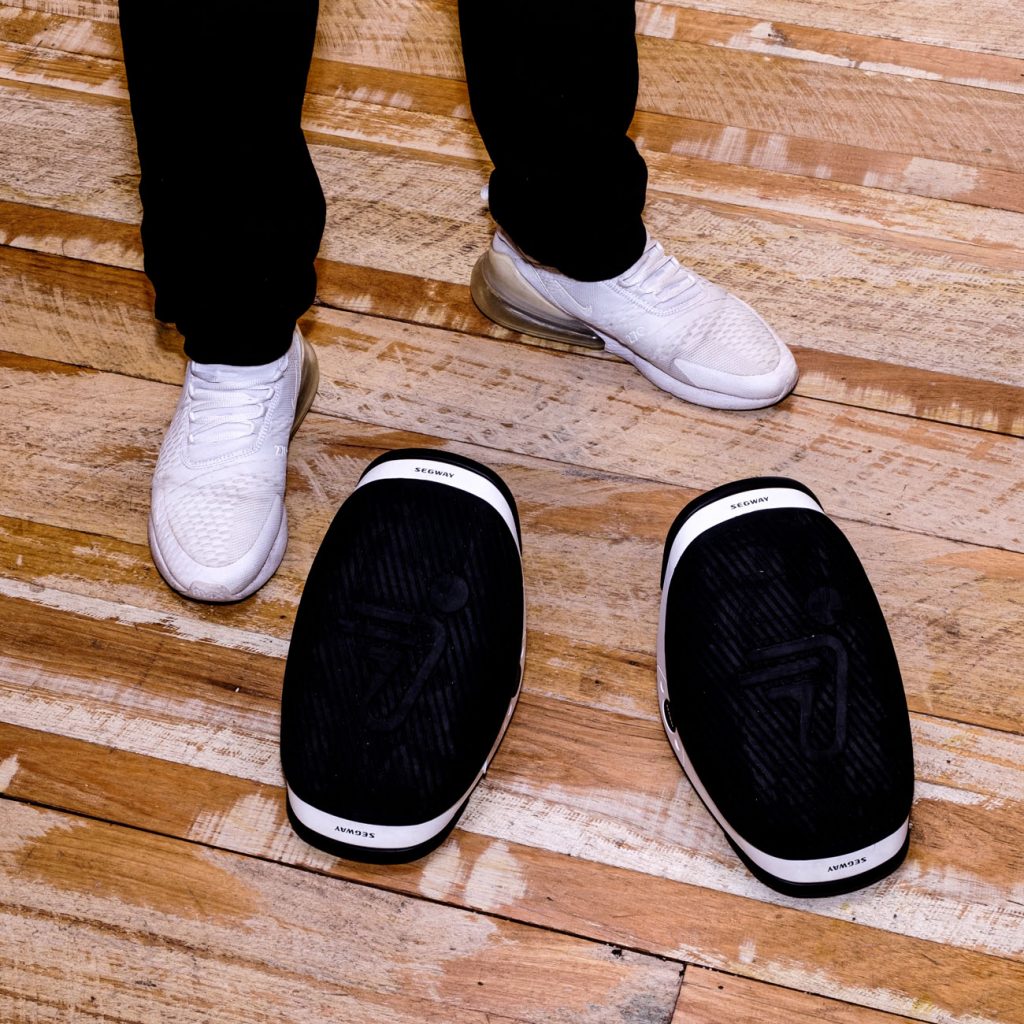 Note that the scooters are easy to charge.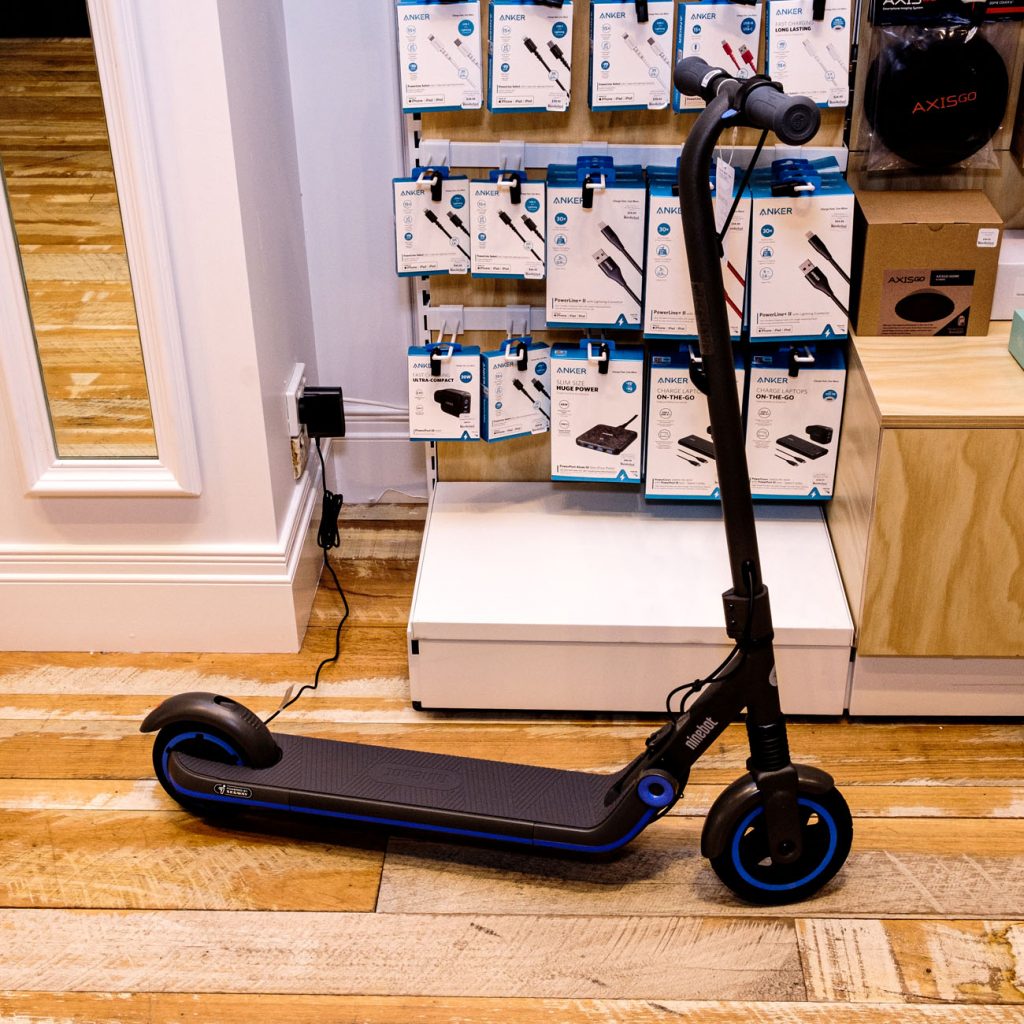 The elctric bike was the one that caught my fancy – you can put your feet up as you roll along but set them down again rapidly before you get into strife. It also has what looks like an effective braking system and front and rear lights.  You can still get tourself into trouble, but it is a little more civilised way to do it.
The fascinating thing about it is the whole apparatus is foldable and can be carried in a back-pack. If you commute on a train or bus it is under control and then when you need to link from the station to work, you just unfold it from itself, shoulder the pack, and buzz away in a cloud of electrons. You can fold it up at the office and store it next to your desk…if you can trust your fellow employees.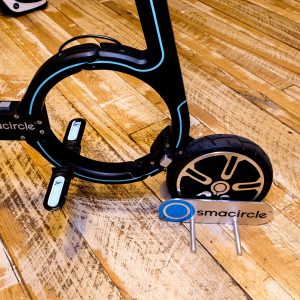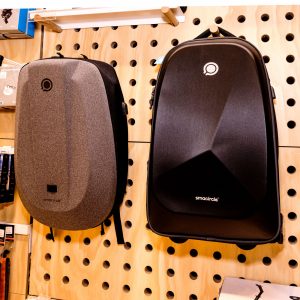 When I am off the road – reduced to plodding to the local shops for my gruel and stale bread – I shall consider one of these devices. Being an electronic menace is much more environmentally-friendly than being a petrol-powered one.