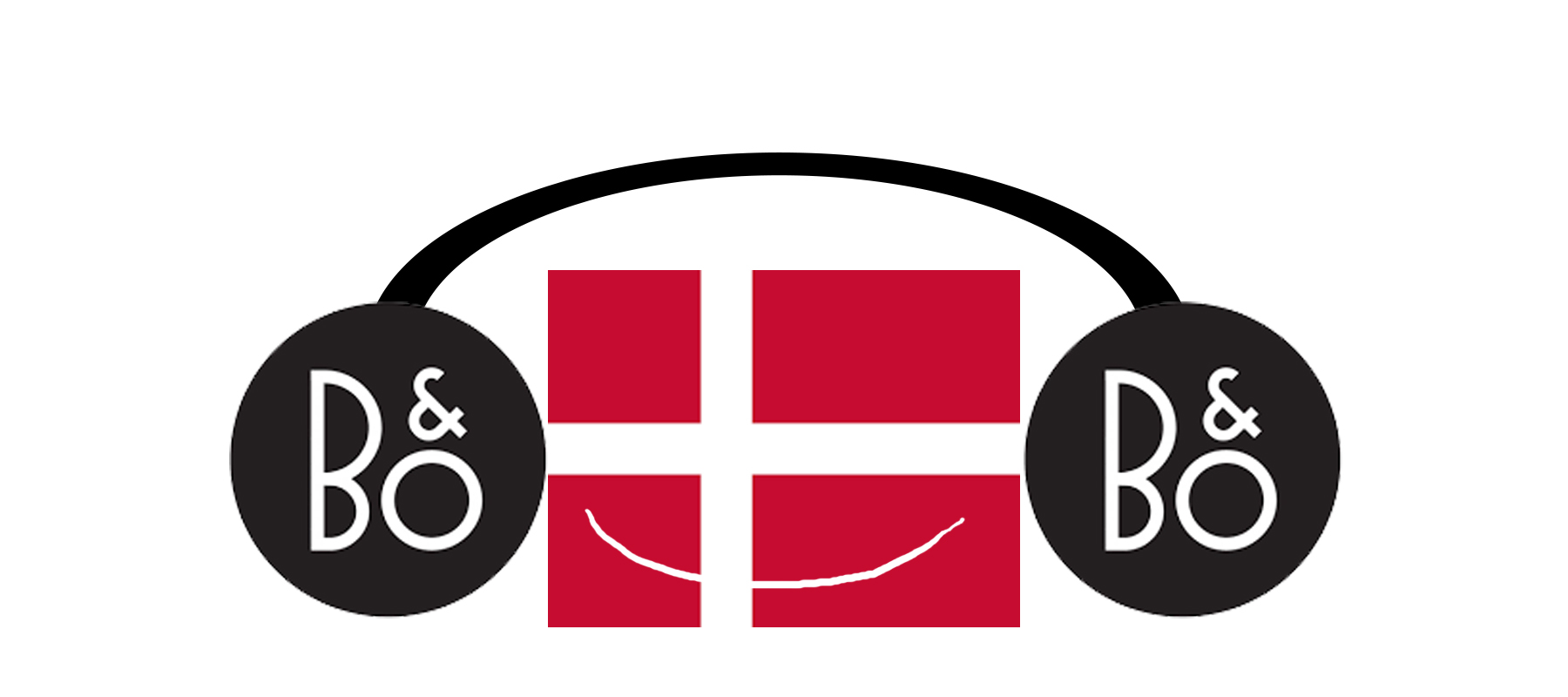 14 Apr

" I'll Have A Danish With My Coffee…"

Just let me turn up the volume…

The firm of Bang and Olufsen have been here in Perth for over five decades. Occasionally they've disappeared from the local scene but that's just marketing venues – they've been making hifi and television equipment all along.

The delight of them has always been:

a. Superb style.

b. Ease of use.

c. Excellent performance.

d. Fun names.

Which sounds like a lot of sales hooey, but isn't. I have owned several examples of their hifi equipment and was delighted with it all the time it was in operation -this was when I had ears that had not encountered high speed turbines or gunfire and could still work. The B&O cartridge in my record turntable ( remember them? ) is still working fine – the ears not so good. But your young ones may be in perfect fettle – and this meqans you are qualified to go down to Wanderlust in Hay Street Mall and try out some of the B&O products that Camera Electronic has in stock.

Note the last point about B&O products – they always tie the name of the goods in with the function. My B&O turntable was a Beogram – the tape recorder a Beocord. There are Beolab hifi speakers of all shapes and sizes. And they've followed on with the new portable gear as well: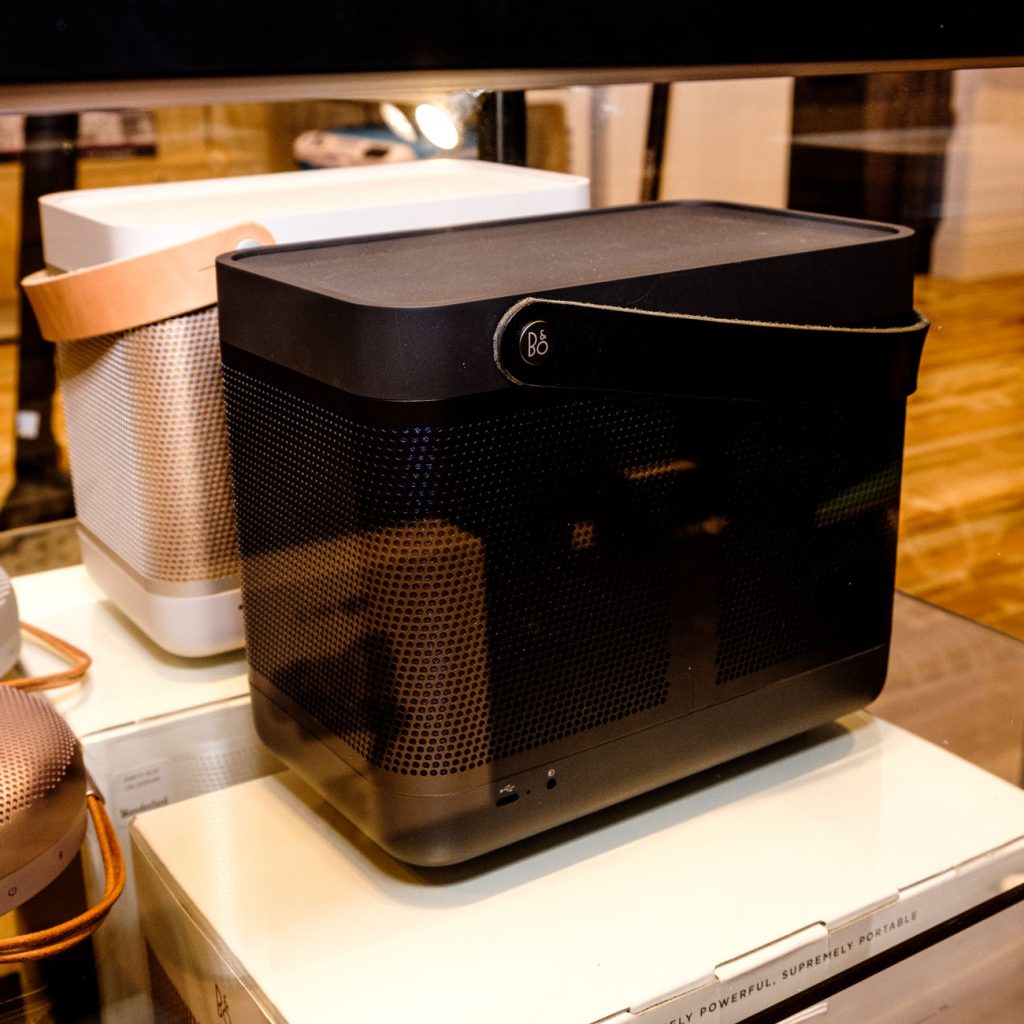 Beolit 20 – a powerful bluetooth speaker. With charging for smart devices built in as well. Two finishes – black and silver.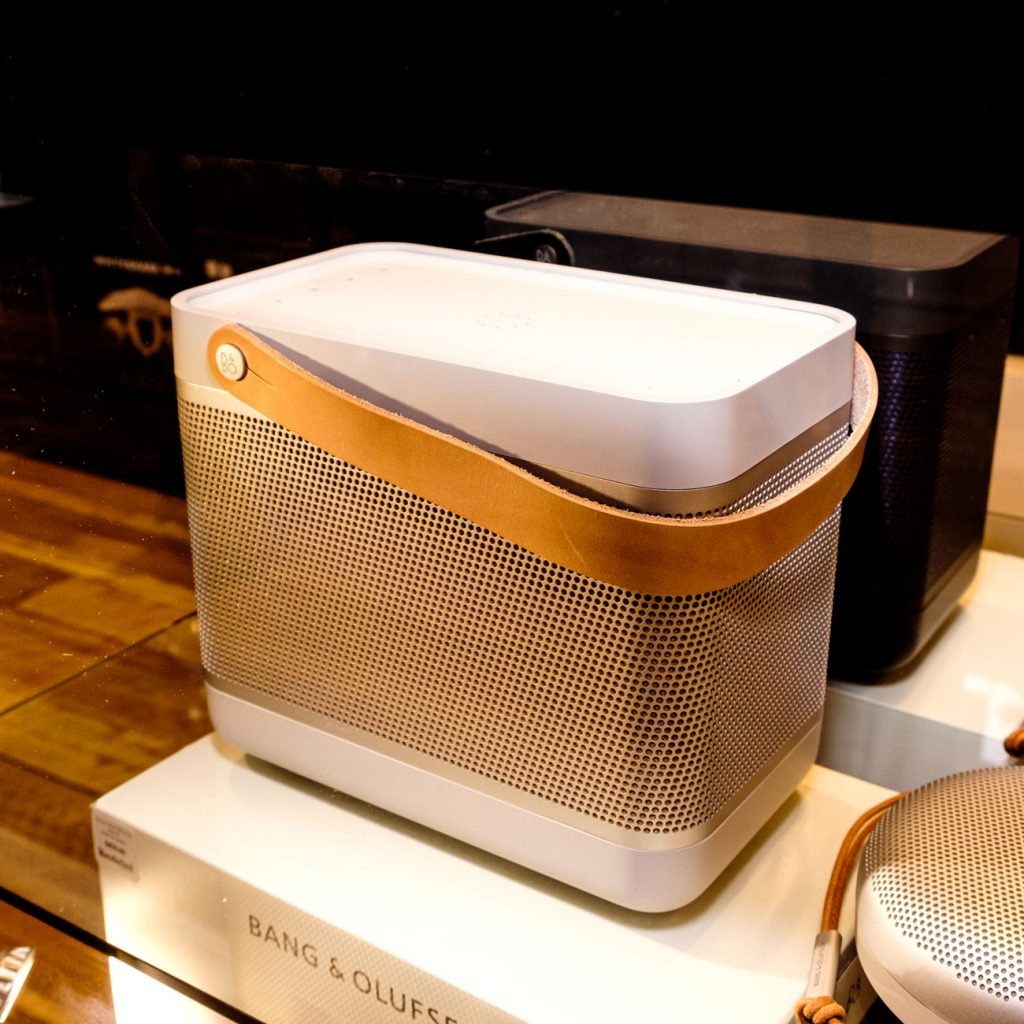 Beosound 1 – a stylish Bluetooth and Wi-Fi speaker – pair it for stereo or run it singly, it is still a 360º sound field.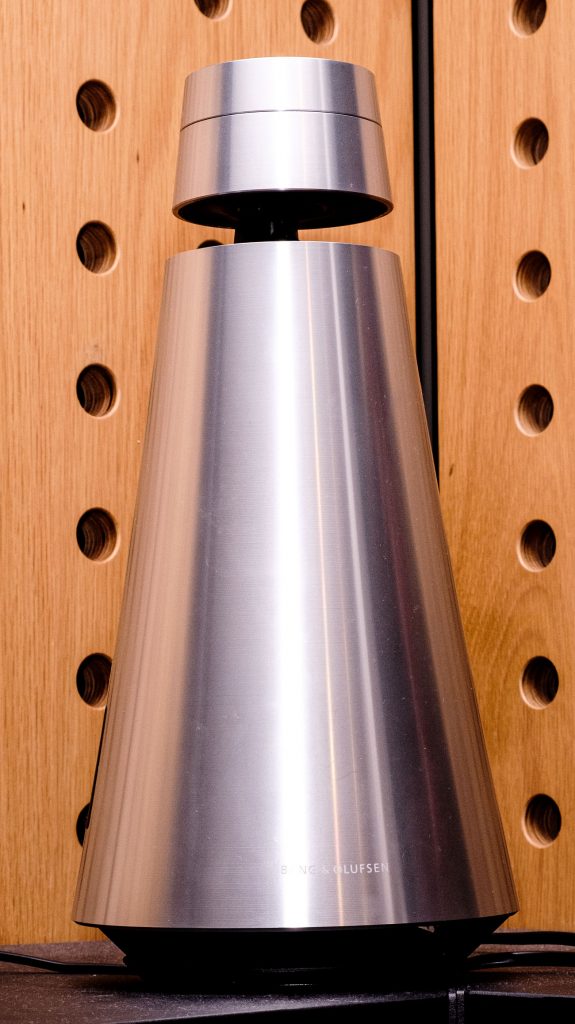 Beoplay H95 – Active noise cancelling wireless headphones with up to 38 hours battery life. Cmoe in two finishes and a dedicated padded travel case.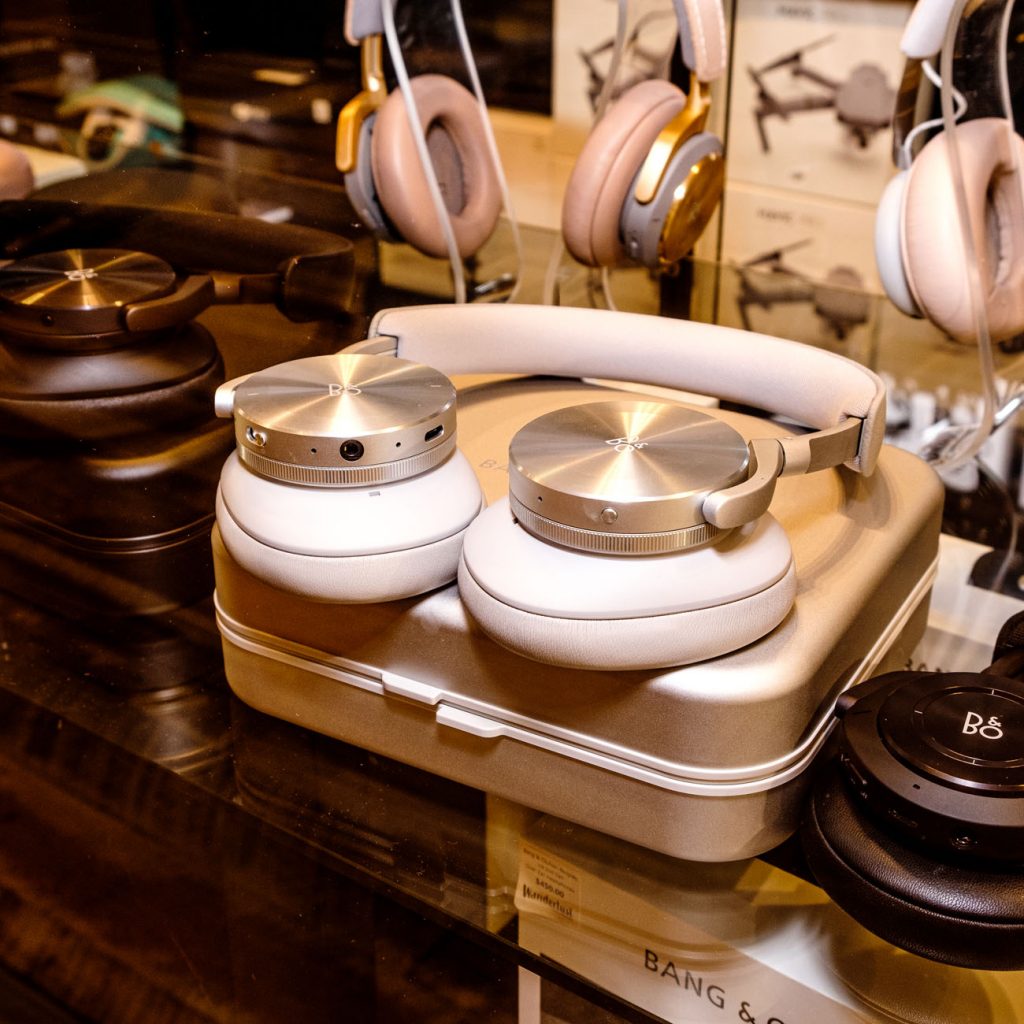 Beosound A1 – portable waterproof speaker. For camping in total luxury.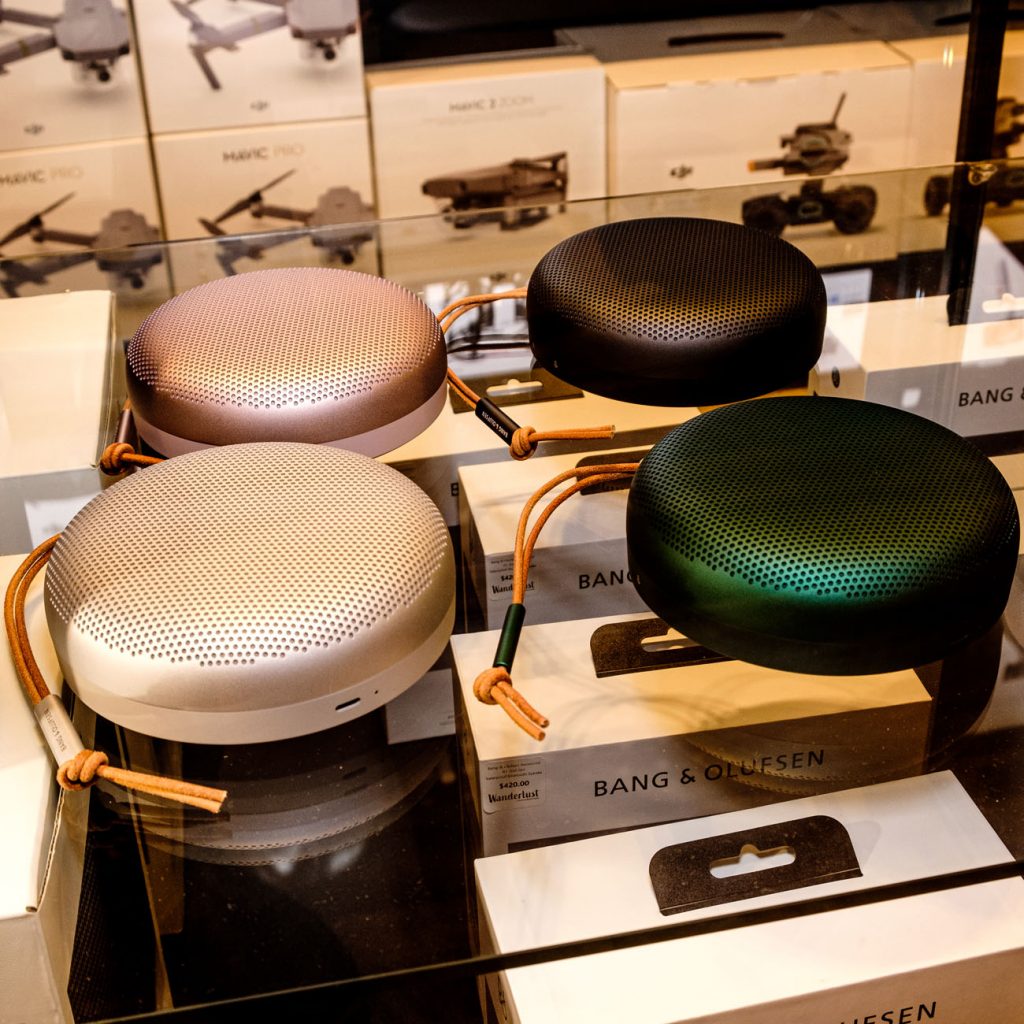 There are also earbud speakers in Wanderlust but I forgot to take a picture. Again Beoplay is the name.
I can't hide the fact that these premium-quality products are also at a commensurate price. But consider that they last for decades – remember the Beogram and cartridges still spinning away 50 years later – and still hifi.
One last line for the older audio enthusiasts. Remember rosewood and teak cabinets? Good days, eh?