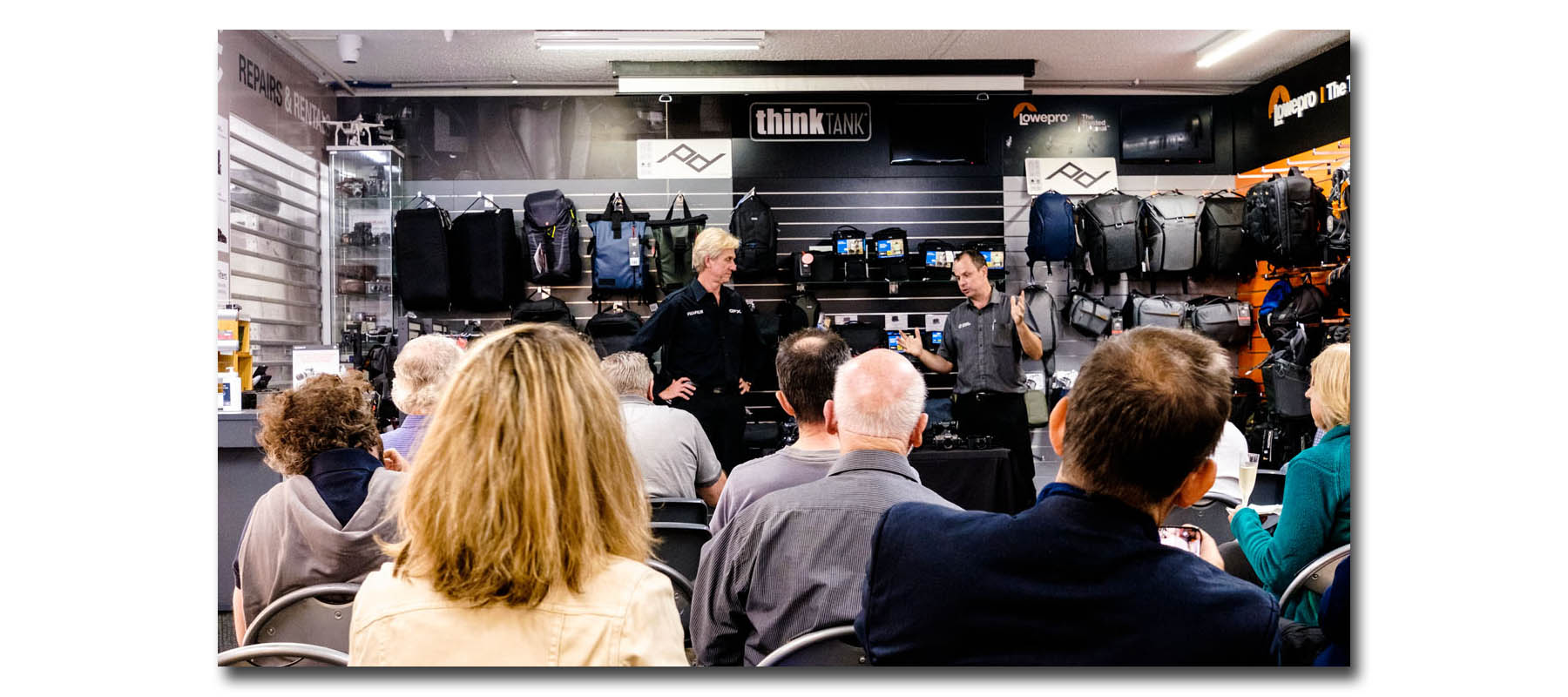 21 Apr

Dearly Beloved…

We are gathered here to hear Brother Williams speak to us of the wonders of Fujifilm. The border restrictions have eased and he is allowed out of the house  – and just as importantly – back in again. As owners of Siamese cats will attest, this is a vital function…

Rather than speak in front of a screen, or supplement a video sales pitch with commentary, Warwick chose to deliver the word straight – and to allow the congregation to handle the equipment and ask questions directly. Sort of a Touchi -Fuji sort of affair.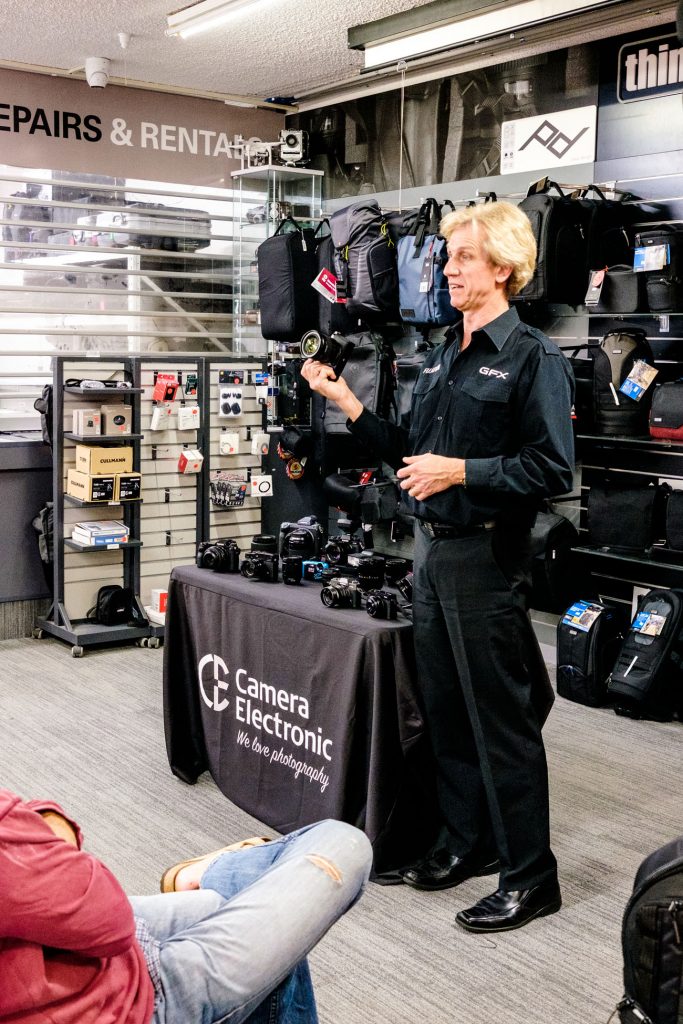 In view of the past year's worldwide business disruptions I wondered how much he could actually bring new to us. Quite a few new ideas , actually.
a. The little Fujifilm XP-140 turned out to be the biggest seller on the cruise ships – when they were running – due to the ease of use and waterproff capability. It's the last of the Fujifilm Bayer-sensor small cameras now.
b. The new 18mm f:1.4 (not many in the country yet ) was there and looks glorious. Very precise linear motor inside, and quite quiet to focus. Better performance than the previous f:2 18mm, but much larger physical size.
c. X-E4 is a very discrete camera – they are getting in where bigger ones are rejected, and delivering pro-quality shots on the street and in the stands. ( Still sore about camera restrictions based upon the size and look of the devices. I've heard the reasons and they hold logic like a sieve holds water. Glad to see that they can be circumvented…)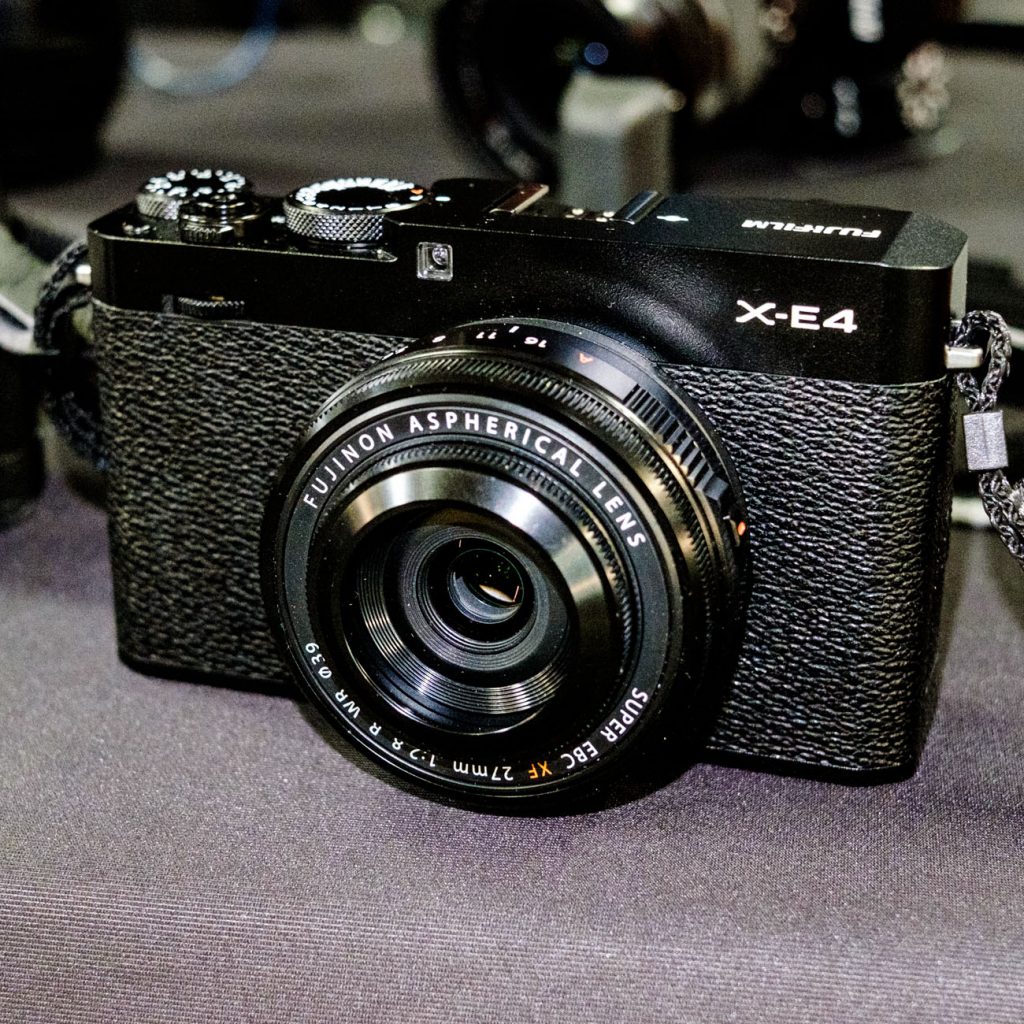 d. The now 70-300mm Fujinon lens looks very much like the older 55-200 zoom – but with more bite.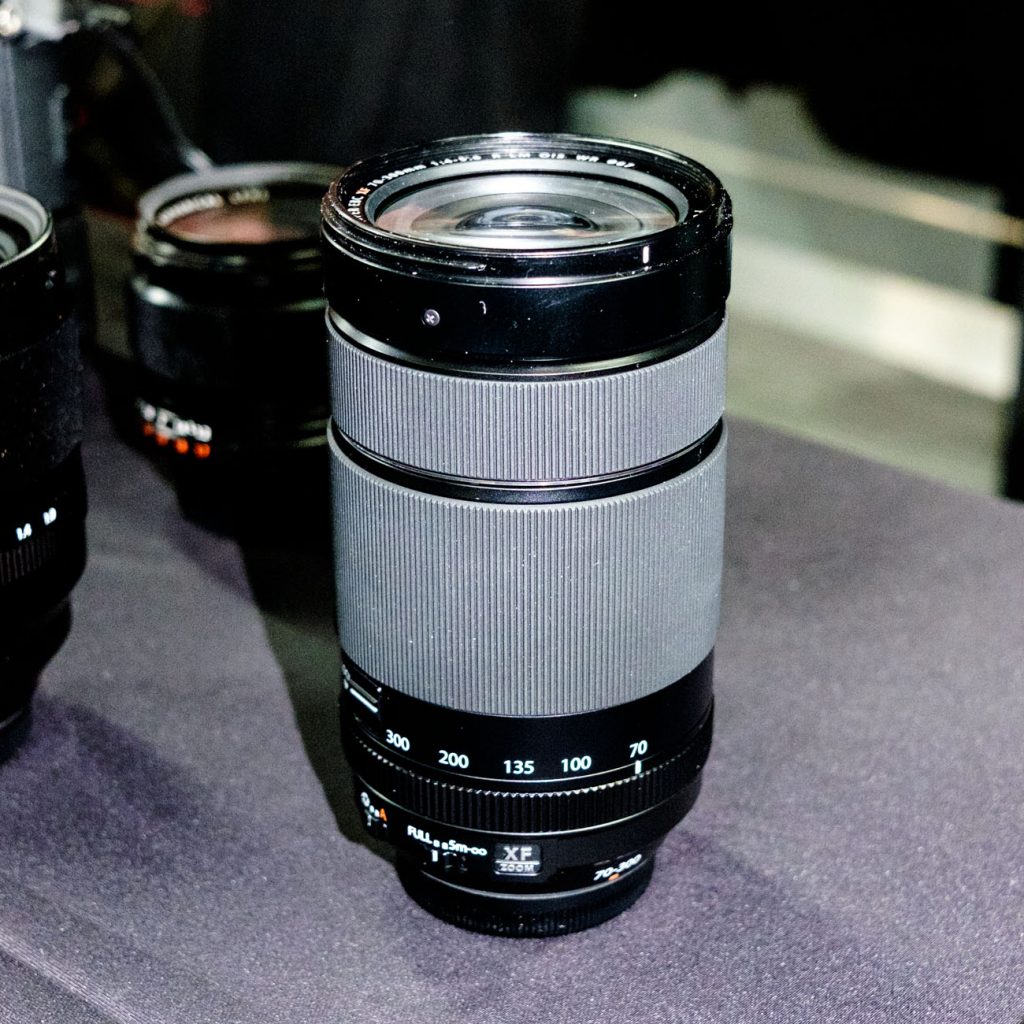 e. The X-S10 is a camera that is designed to bring pro performance to amateur hands. It's got one thing no-one else has – a filmsimulation program that can operate automatically. Apparently it has been programmed with an analysis function to change the film simulation based upon the scene it sees. Warwick was one of dozens of pro photographers who sent in files to be analysed by Fujifilm to program this. Result? Appropriate film simulation selection instantly that can change as fast as you point the camera.
f. Apparently the Fujifilm flacks have started describing the medium format sensors on the GFX cameras as " Large Format ". Fine in a way, as they are larger than 24 x 36 " Full Frame ", but those of us who used 4″ x 5″, 5″ x 7″, and 10″ x 12" film and plate cameras may screw up the corners of our mouths at it. It's advertising artillery fire, however, and as long as you can observe the verbal battle from the flank, all is well.
Give Fujifilm credit for the micro-contrast detail that the GFX series put out – they really do outperform 24 x 36 and 18 x 34 sensor cameras.
g. The new Fujifilm flash – the EF-60 looks mighty like a Nissin to me. I am not complaining – Fujifilm have derived flashes from Sunpak and Nissin before, and they work reasonably well. I own two of them and they are more convenient than illuminating a bridal party with a railroad flare…But I still long to see the Fujifilm company decide to get a team of designers to make original-design Fujifilm flashes. They have been so awesome with their camera and lens designs that I'm sure they could be world-beaters in portable flash as well.
There were questions after Warwick spoke, and these continued as I left CE. I remember him speaking about the cameras in the Fujifilm range that can do focus bracketing and heard him say he was still working trial and error to find out how to space the focus for the images – and indeed how many to plan for.
I'm still exploring this myself, but can attest that the X-T2 can do the business well when it's combined with the pro Adobe Photoshop program. None of the choices you need to make are explained well – either by Fujifilm or Adobe – but there are YouTube teachers who have made the mistakes before and can warn you off them. I find it is a very useful technique. Just don't start looking at the cat videos or the political rants or you'll never get off the screen.