13 Jan

Leica Q2 Monochrom Test Drive

Thankyou to photographer Robin Mascall for his review on the latest camera from Leica's Q line up.

Monochrome. Love it or hate it, the role it has played in photography is undeniable. There's a huge resurgence in black and white film photography and many photographers have a strong urge to shoot digital monochrome. Whilst there are some excellent software programs for black and white image conversion, such as Nik Collection Silver Effects, the end result is different to Leica's monochrome offerings.

There have been three generations of monochrome rangefinder cameras from Leica, all based on their M range. Although these are wonderful to shoot with and entirely capable of producing some breath-taking imagery, Leica hasn't offered an autofocus solution. Enter the Q2 Monochrom.

When I first heard of this camera, I reached out to Camera Electronic to request they let me know when a demo unit arrived, as I knew I wanted some hands on time with it. I have been wanting a monochrome camera for a fairly long time now and recently got my hands on a Typ 246 rangefinder, which unfortunately developed a sensor fault not long after I got it.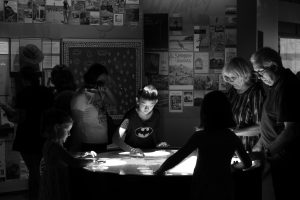 I visited CE on Murray Street and picked up the demo unit for a few hours on a Saturday, to see how it would perform. I had also arranged tickets to the new Boola Bardip (WA Museum) for my family and figured this would be an excellent test drive opportunity.
The camera is sleek. There's no denying it's one of the best looking cameras on the market at the moment. It's unassuming, well weighted and feels good in the hand. It's quiet too. The leaf shutter makes hardly any noise. The autofocus motors are quiet. You wouldn't have known I was taking a photo if it hadn't been for the AF assistant light whilst shooting in the museum. This camera makes my M10 sound like someone is using a movie board clapper.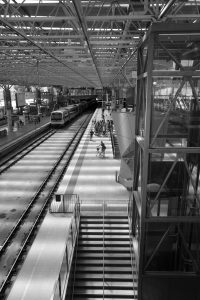 The 47mp sensor is mind blowing. The amount of detail that the sensor captures through that lovely 28mm f1.7 lens is surprising to say the least. I was standing on the Horseshoe Bridge, looking into the train station. The photos I took of a bunch of people dressed as Santa with their bikes don't appear to hold much when viewed at the full 28mm capture. Sure, they're sharp and clean, but the magic happens when you zoom in. You're easily able to make out faces of people at the other end of the platform at a 100% crop. There's a rather confused looking commuter about halfway down the platform, possibly bewildered at the sight of all of the Santas waiting for the train. You can clearly see his expression.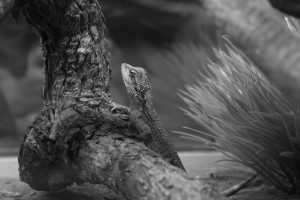 When it came time to head into the museum, I managed to push the low light capabilities of the Q2-M. The results were surprising. This camera produces very clean images at ISO 3200, ISO 5000 and even much higher. Some of the images captured at ISO 25,000 look cleaner than they should. Just to see what would happen, I took a couple of photos of my mother in law at ISO 100,000. Yep… 100,000. Sure, the image is grainy, but it's still somewhat usable.
All in all, this camera really shines in low light situations. The autofocus remained snappy in the darker areas of the museum and the images came out nicely. The majority of the images I took inside were around ISO 3200, but quite a few were as high as 25,000. The grain in the images is nice and doesn't detract from the quality at all.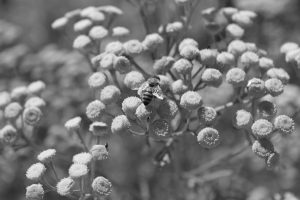 It's not all monochrome, sunshine and rainbows, however. This camera does have a few things holding it back. The multipurpose dial (usually used as the EV dial) can be hard to reach with your thumb. It's probably something that you'd get used to but I found it a bit hard to use during my time with the camera. For me, I'd also need to have the optional hand grip to make it more comfortable to use. Then there's the price. At $8990 it's not exactly cheap. On the other hand, it is the cheapest new monochrome-sensor camera you can buy. The Leica M10-Monochrom weighs in at around $13,500. The only other option for a dedicated monochrome digital camera would be a Phase One with a monochrome back. You're not going to get much change from $50k for that setup though.
It's a fantastic camera and has some amazing capabilities. It's not for everyone, and truth be told that's how Leica intend it. Those who are lucky enough to pick one up will absolutely love it.
 – Robin Mascall
Pay us a visit at either the Murray or Stirling Street stores to check out the Leica Q2 Monochrom for yourself 
www.cameraelectronic.com.au/leica-q2-monochrom
Stirling Street – 230 Stirling Street, Perth, WA 
PH: 08 9328-4405
Murray Street – 324 Murray Street, Perth, WA 
PH: 08 9225-5966