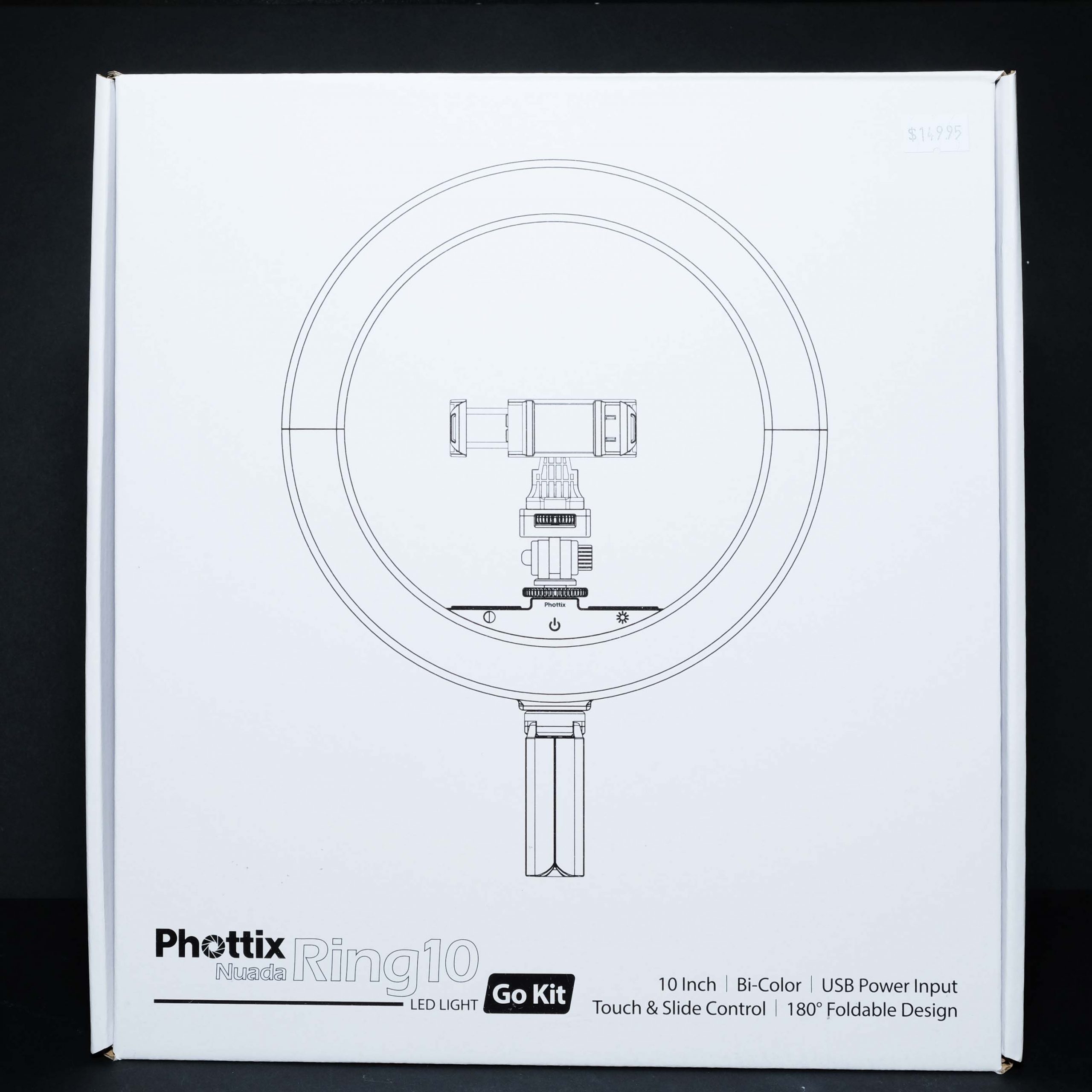 05 Oct

One Ring To Photograph Them All…

But don't get precious about it…

The Phottix Nuada Ring 10 is a new product for new photographers = or photographers who embrace the new.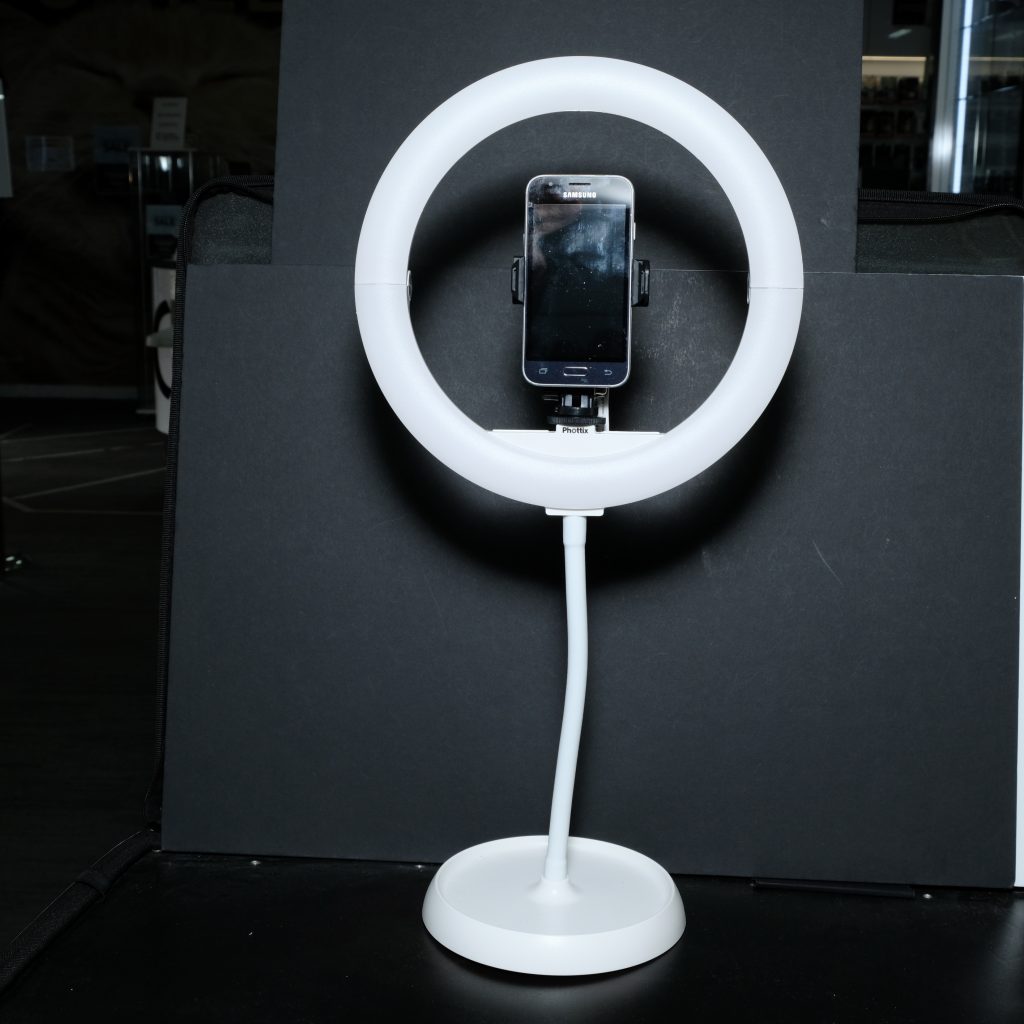 It's a ring light designed to encircle your mobile phone and to light you as you stare into it. The generation of selfists who up until now have plopped the phone onto a cushion in the lounge room, held it at arm's length in the restaurant toilets, or extended a selfie stick into the faces of other spectators at a famous landmark now have a much better way to make themselves seen.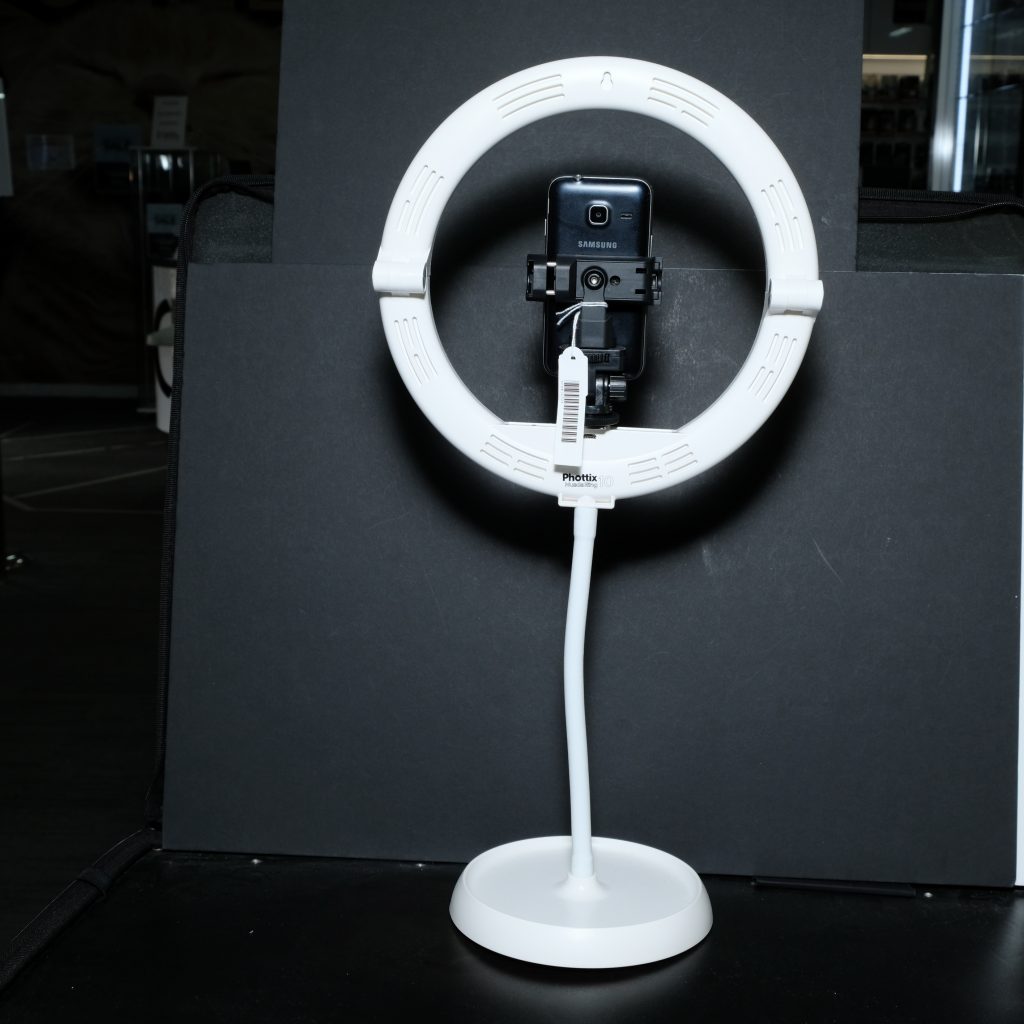 The kit is quite comprehensive: a camera holder, a ring light, cabling, a mini-tripod, and a table stand. The stand is the one you see in this report. If it looks vaguely like something you might see on a cosmetics counter, be aware that one of the advertising points for the rig is that you can use your phone as a make-up aid. I can do my mascara unaided but others may need help.
Ring lights are not new, though their use for video and Zoom meetings is novel, and a light this size is surprising – it has to be big to accomodate the phone within it. It also has two very clever features – variable colour temperature control of the LED lights in the ring – and the ability to fold the ring in half at the horizontal axis.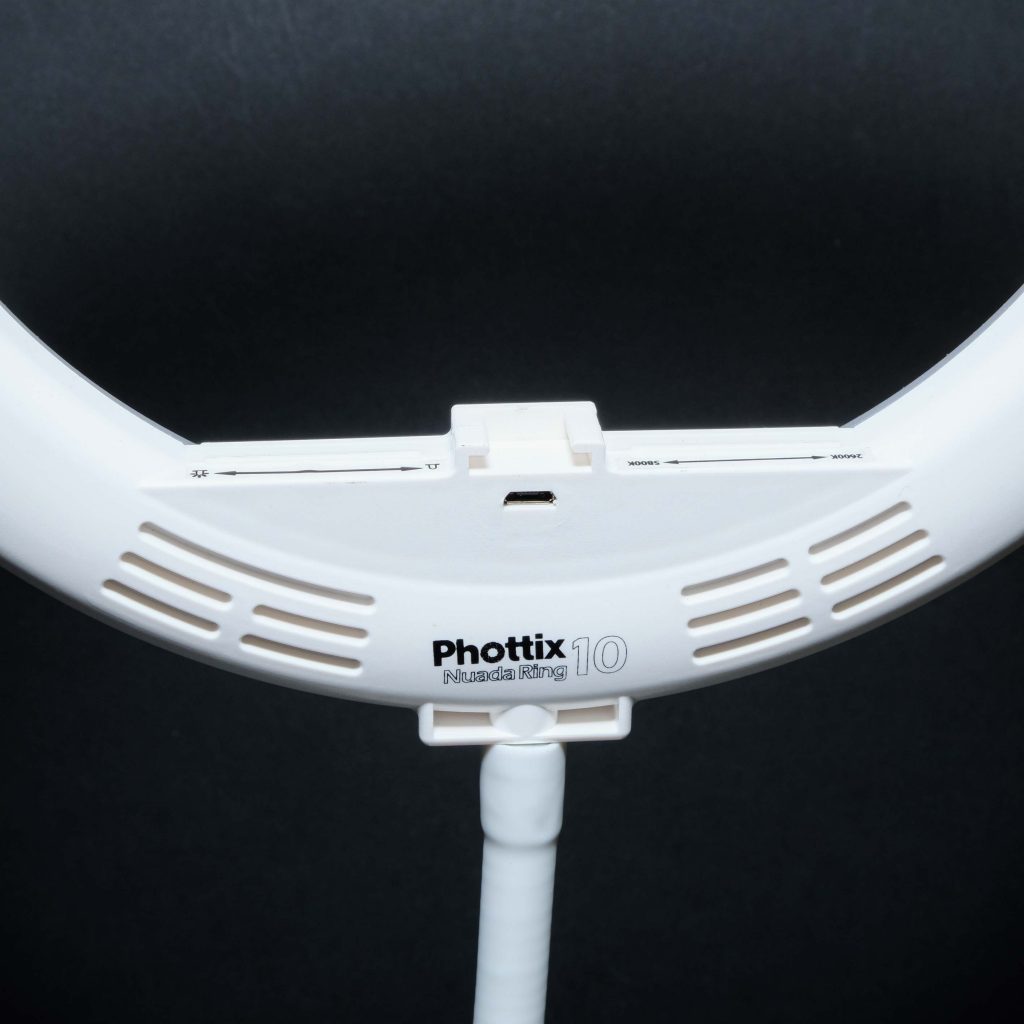 The first named will let you match the illumination to the ambient lighting – letting the AWB in a phone make a good balance. You can also fool the viewers by making yourself look warmer or cooler than real life.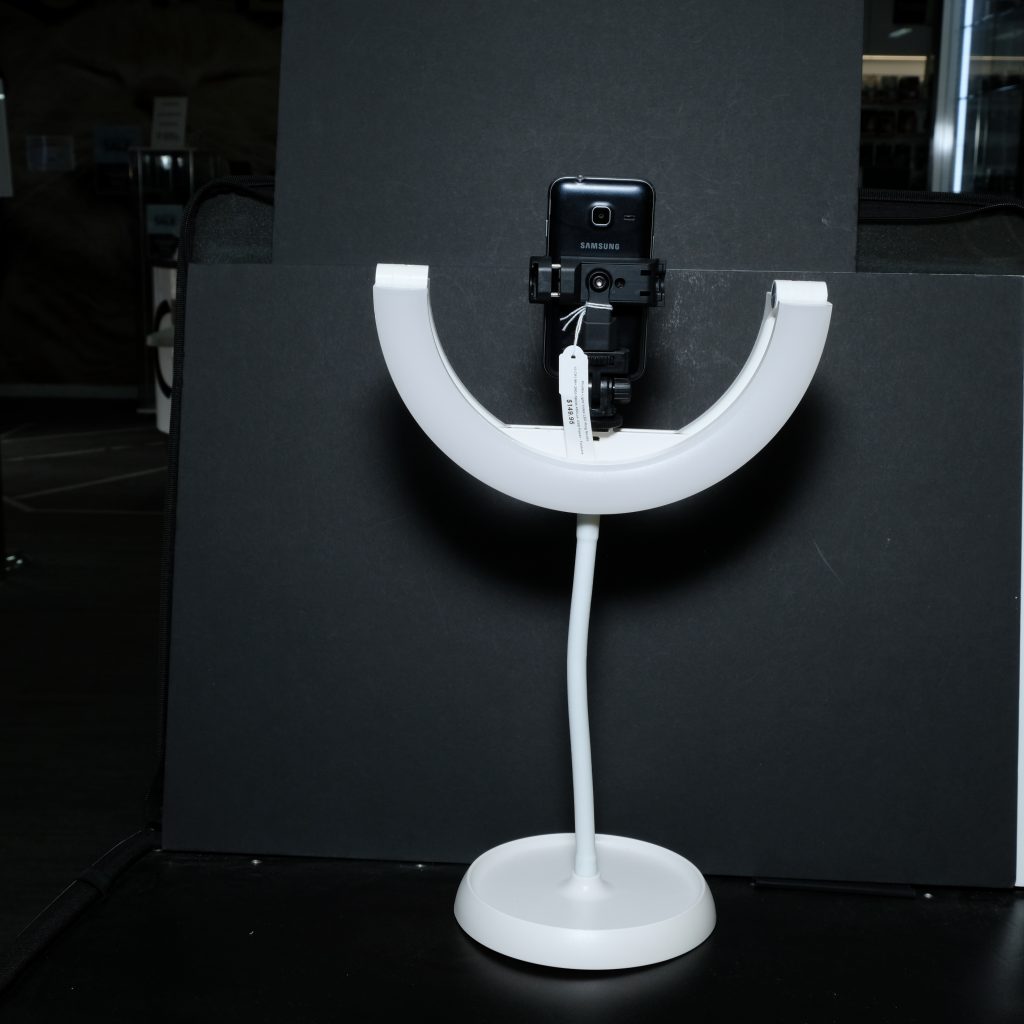 The second feature – that fold – lets the light go in two directions evenly – if you are conducting a face-to-face interview on two cameras both people get flattering light.
To power it just plug the USB cord into a portable power bank and take it anywhere. The staff at CE have the demo unit plugged into the side of one of the counter computers so go down there and test it out for yourself.
I think it would make a lot better fist of Skype and Facetime calls. So often they are done in atrocious lighting and show it.
Note that the phone doesn't come with the ring light. it's mine and I have no idea how to operate it. None at all. I still stand on a chair to answer it during thunderstorms.