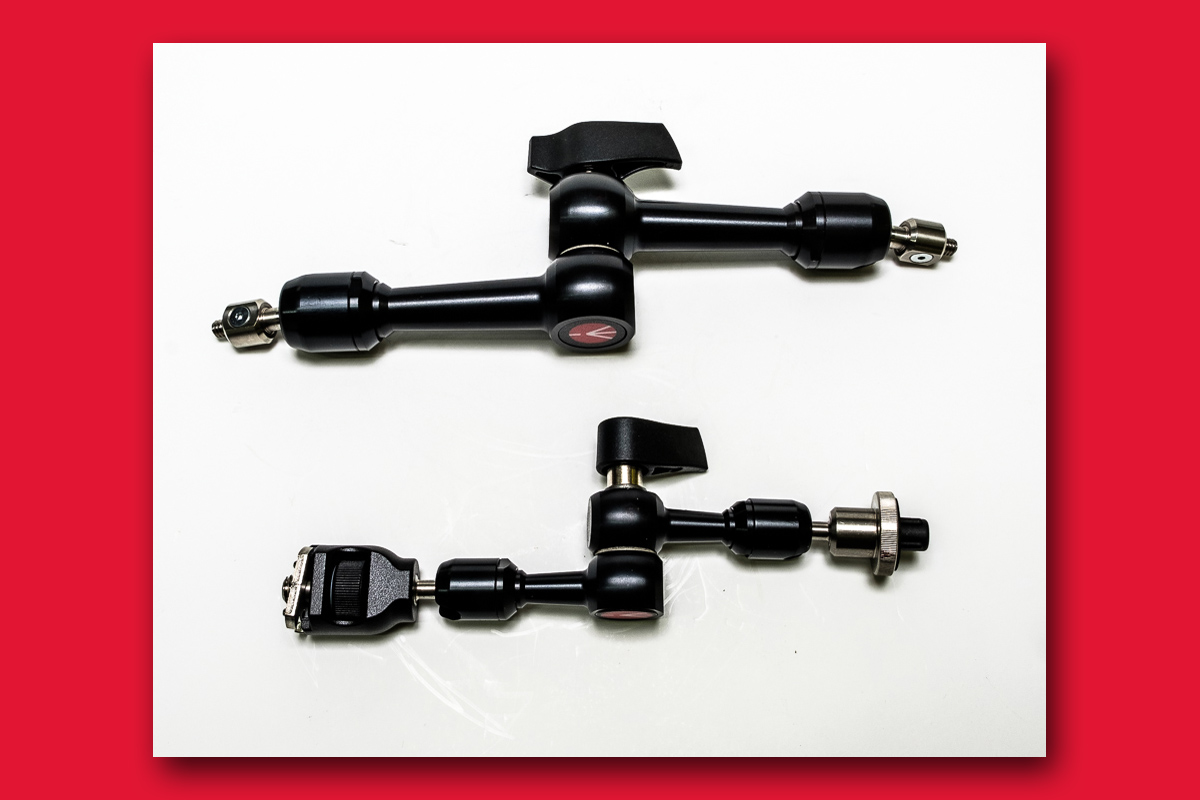 30 Oct

Italian Arm Gestures

And not the rude ones, either.

You can get in a lot of trouble making those sort of signs, but you won't have any problems if you use the Manfrotto Mini and Micro arm systems.

Who needs them? Video shooters who are using a tripod ( preferably a Manfrotto ) and want to mount monitors, lights, controllers, or other accessories onto their rig. if they need real flexibility as to where the goods will go and at what angle they will see them, these are the arms that will do it.

The construction is all-metal. The machining on the joints and struts is exquisite and the sturdiness reminds you of good motorcycle parts. The double joints men a very wide range of movement and the attachment screws at the end mate perfectly with Manfrotto tripods.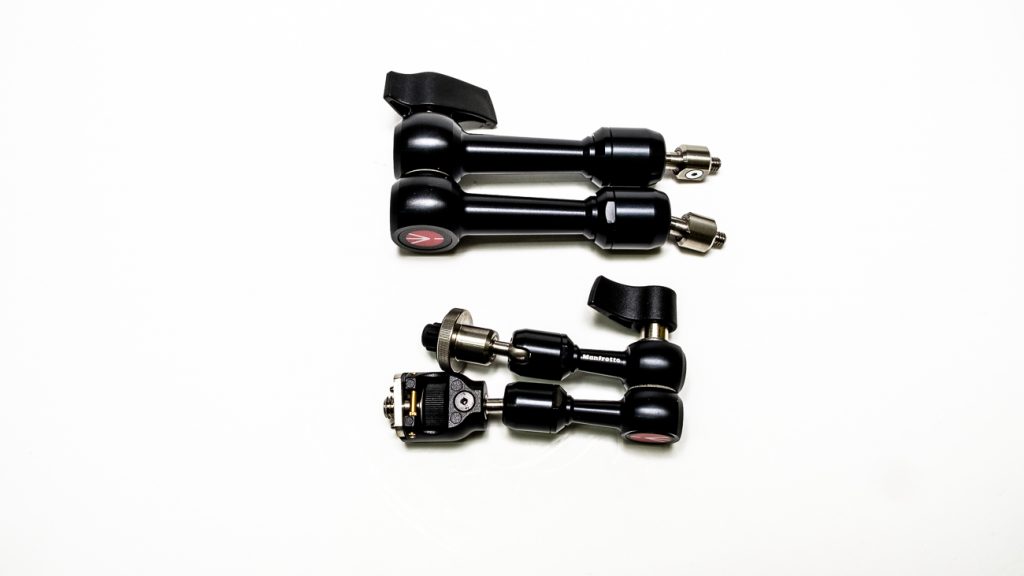 Away from video work, these would also be perfect for still operations with light cameras that needed to be positioned close to a shooting surface. The locking control freezes whatever you are pointing at a precise point and then doesn't creep.
Note also that Manfrotto make great big versions of this same sort of articulated arm if you need to support big cameras or studio lights. The locking mechanism on them is a little fierce, but when they are set they support really heavy equipment.