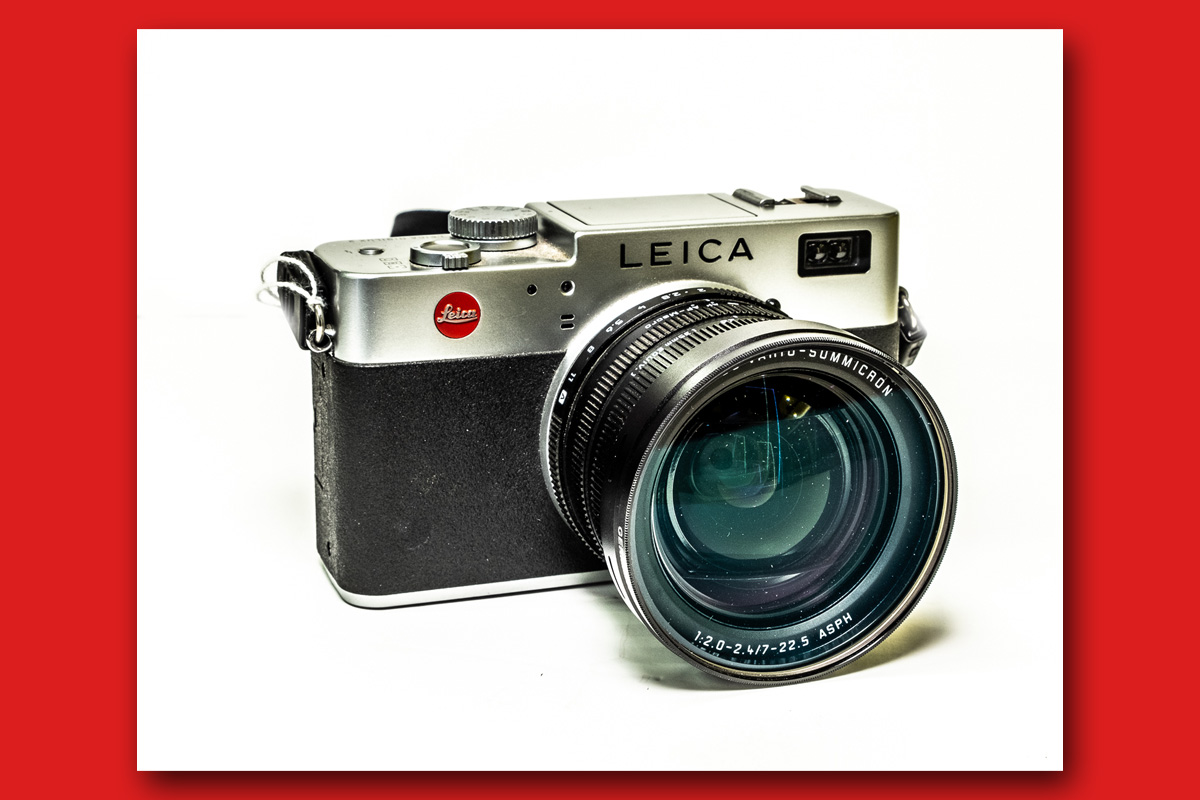 05 Aug

Leica Or Not, You Need Me

If you have always sighed to own a Leica camera but quailed at the price of the new ones, there is an opportunity for you now in the secondhand shelves of Camera Electronic.

Ignore the gold-washed Leicavich 35mm camera – that's just an ex-Soviet Fed faked up for the sucker market. Buy it for a talking point, if you fancy, but know what it is.

Look more closely, however, at the Digilux 2  sitting behind it. The camera with the silver finish and leather strap.

It's not new – and it's not ex-Wetzlar – but it is a genuine Leica made in collaboration with Panasonic of Japan and it has a genuine Summicron lens ( probably made in Yamagata ). All this is good.

The camera will not have the screen or the resolution of a new Leica Cl or M10. You cannot expect that. It has nowhere NEAR the number of numbers in its price tag as those modern cameras, however – and there is your advantage. The rest of it is made to very high standards indeed and can serve very well.

And, it has a Vario-Summicron that will deliver the same magnification ratios as a 28-90mm lens would on a 35mm camera. Plus a useful macro focusing range.

The battery is large for the size of the camera and can be supplied readily – they are still available from a number of makers. Card is a standard SD. there are signal sockets for ins and outs on the left hand side of the camera.

What's not to like – for pocket money you can own a Leica. A Summicron zoom instead of a no-name eBay lens.