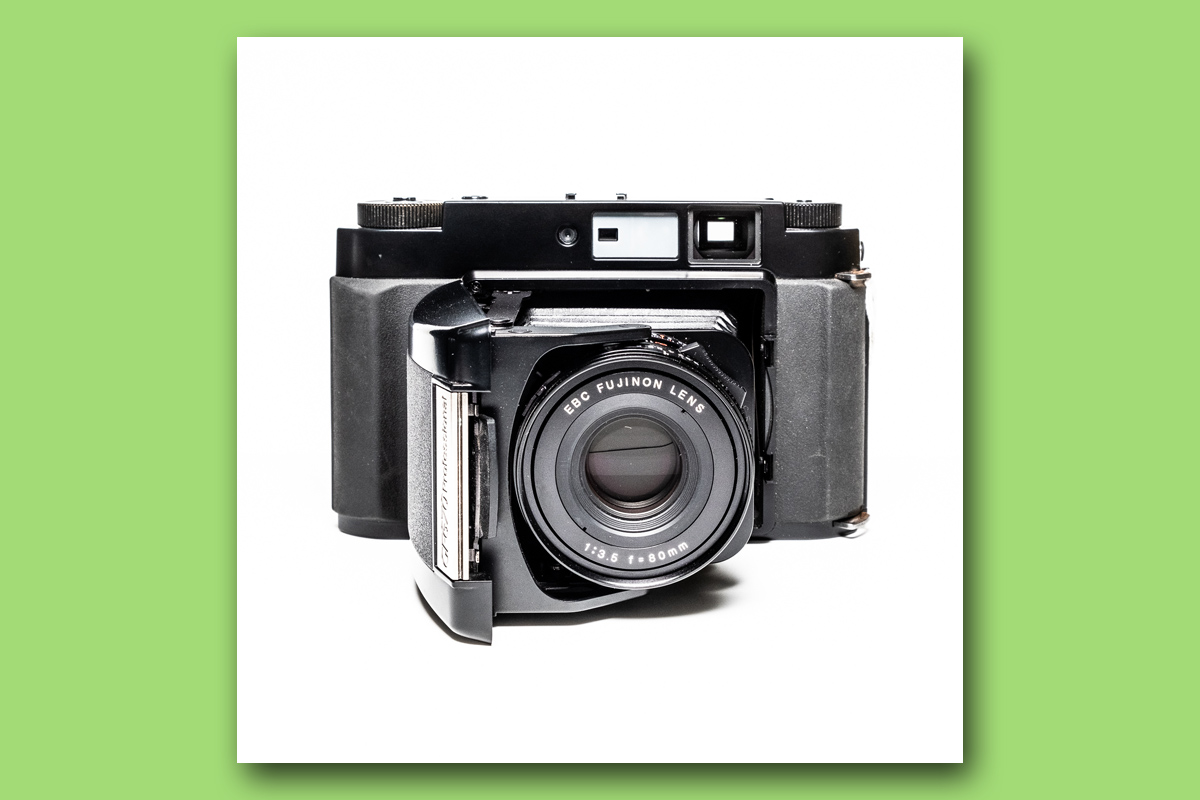 29 Jul

May I Speak To The Person Who Asked About Classic Cameras?

I'll have something for the rest of you later in the week. Today is for the analog landscape and portrait artists.

Some people see them as a dying breed – what with the rise of ever-larger or ever-smaller digital sensors. But they are not unhealthy at all – just selective in what they photograph and what they use to do it.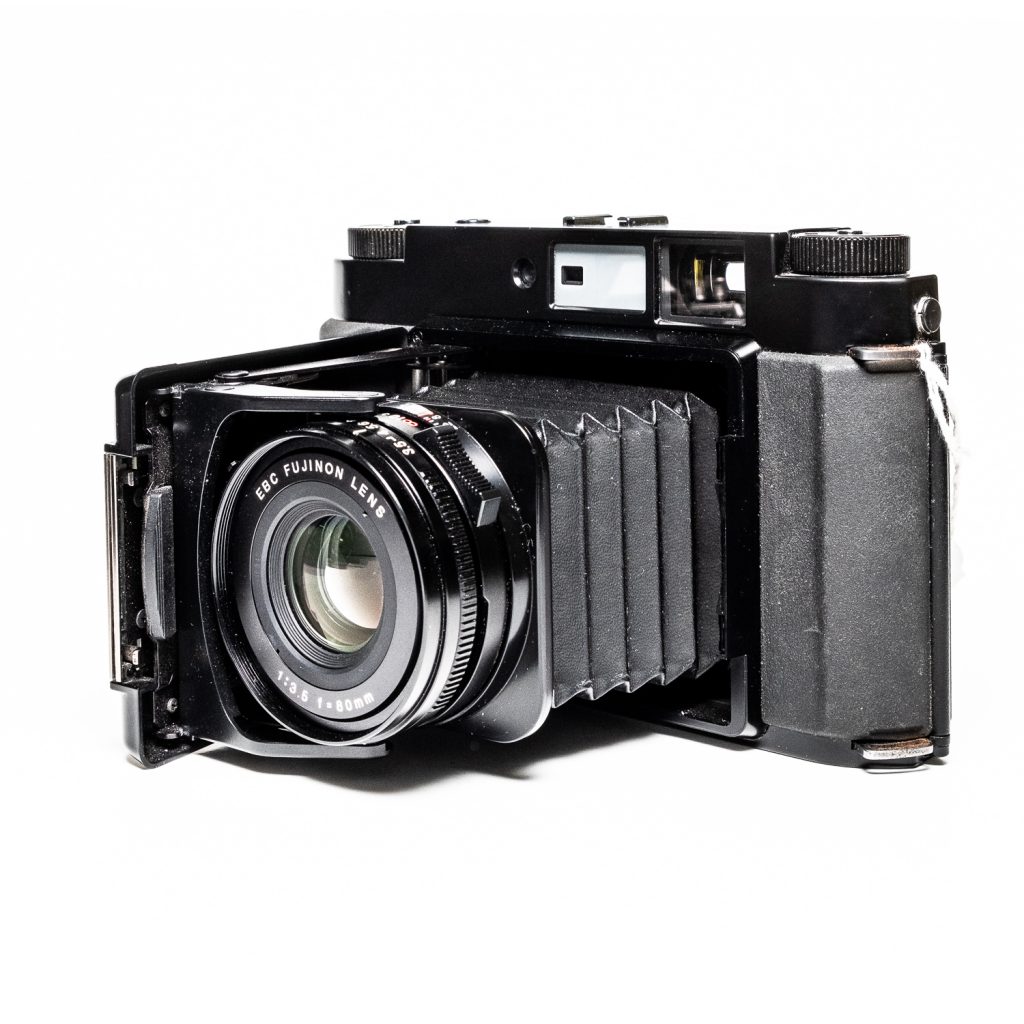 This Fujifilm GF 670 Professional camera is sitting in the secondhand cabinet at Camera Electronic – ironically on an X-system plastic plinth.  It is one of the last of a very long line of traditional folding cameras – remember the Zeiss Ikon camera you saw here a few months ago. But this one gives no quarter at all as far as lens quality and resolution. It is superb.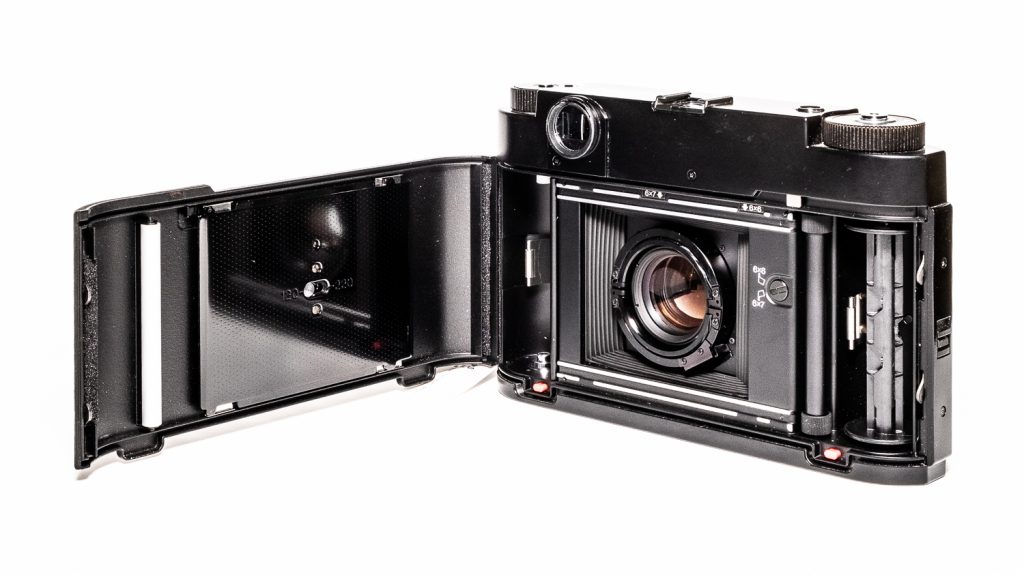 The format that the camera seems to support is 120film in a 6 x 7 cm gate. However, if you prefer a sqaure format you'll find that there is a switchable mask inside the camera that can pare it down to 6 x 6. You choose as you load the film. Users of other 6 x 6 square-format cameras will know that it is a special challenge to compose to…but one that is very rewarding for portraiture and landscape work.
The camera folds to a tough package – you can carry it as you would a much smaller device. When unfolded the front standard locks very firmly indeed, and your focusing via the lens mount and rangefinder is very precise. Exposure is metered also with an option for automatic operation if required.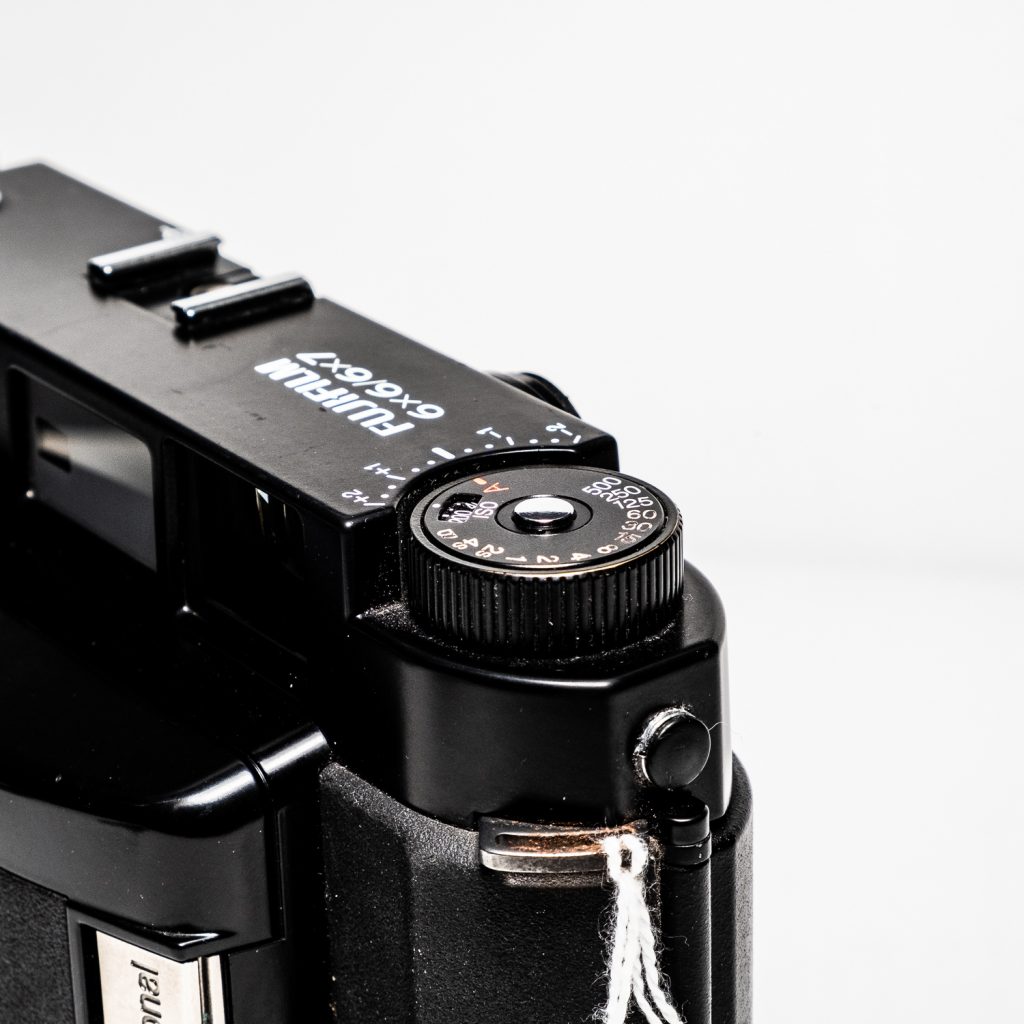 Is it a device for family snaps or party shots? Yes, if you like changing roll film frequently. Think more in terms of distant landscape work or portraiture and you'll be closer to the mark. Classic monochrome emulsions or colour negative would be my choice, but if you have a scanner and some storage space, a 6 x 7 transparency using Fijifilm's Velvia would be hard to beat. This would be the Arizona Highways camera par excellence.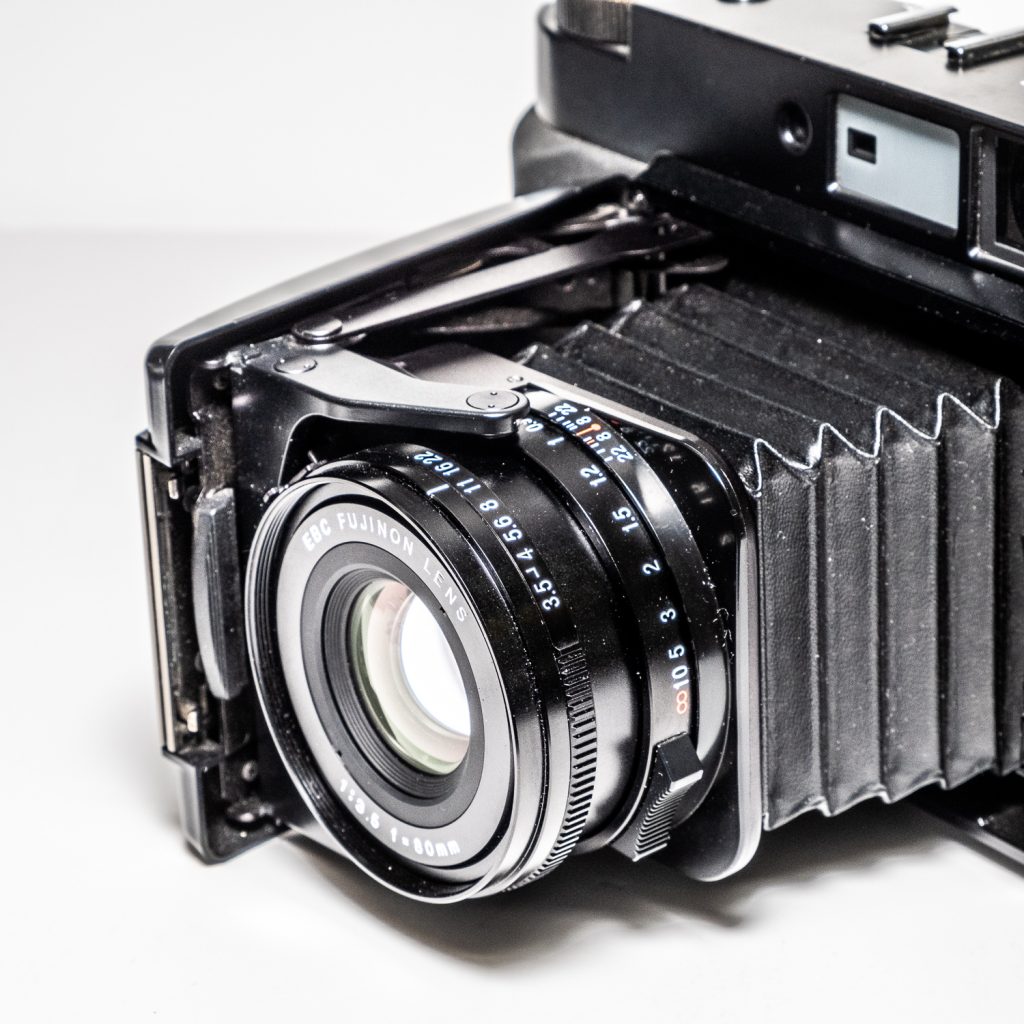 It would also be the setpiece gardens camera for analog wedding workers – tripod use, fill flash or reflectors, and everyone in focus and looking good. Good luck doing that with more than ten people…
Beware: this camera has a price tag that contains numbers. The man or woman who knows how to use it will recognise those numbers as a fair price.