13 May

May IN THE LOUPE – Item 8 – Panasonic And Atomos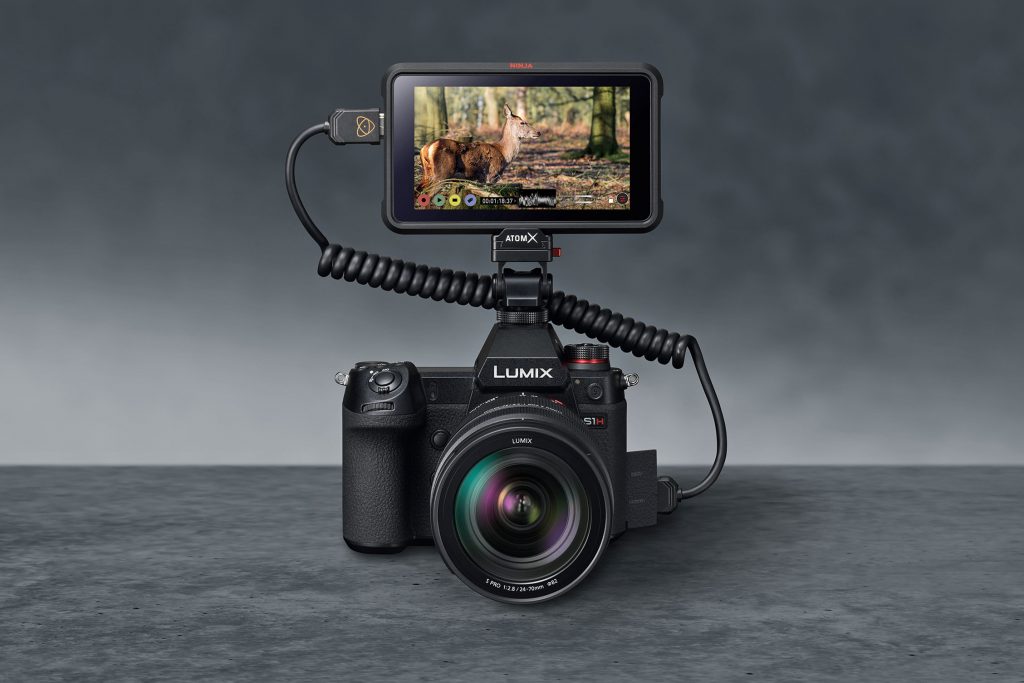 Lumix and Ninja are two names that people all know when they come into our shop for video recording, Hardware, software, and firmware all combining to do more with 4K video than ever before.
Panasonic and Atomos are the firms behind the model names and a recent announcement of firmware updates for the Panasonic Lumix S1H camera and Atomos Ninja V Pro Res RAW capture mean that the end of May will be an exciting time for the videographers.
They're planning to write 5.9K RAW data over HDMI – that'll be 1 to 1 pixel readout of the 24 MP sensor in a 16:9 ratio.
They also will offer C4K from a Super 35 section of the sensor for higher frame rates. The one I really want to see in operation is the Super 35 4:3 anamorphic option. I cannot see wide things in real life, but then they are represented on a screen it is new vision of the world.
There will be a press release closer to the date and the Free firmware will be available on the LUMIX Global Customer Support site on 25 May.