13 May

May IN THE LOUPE – Item 2 – Blackmagic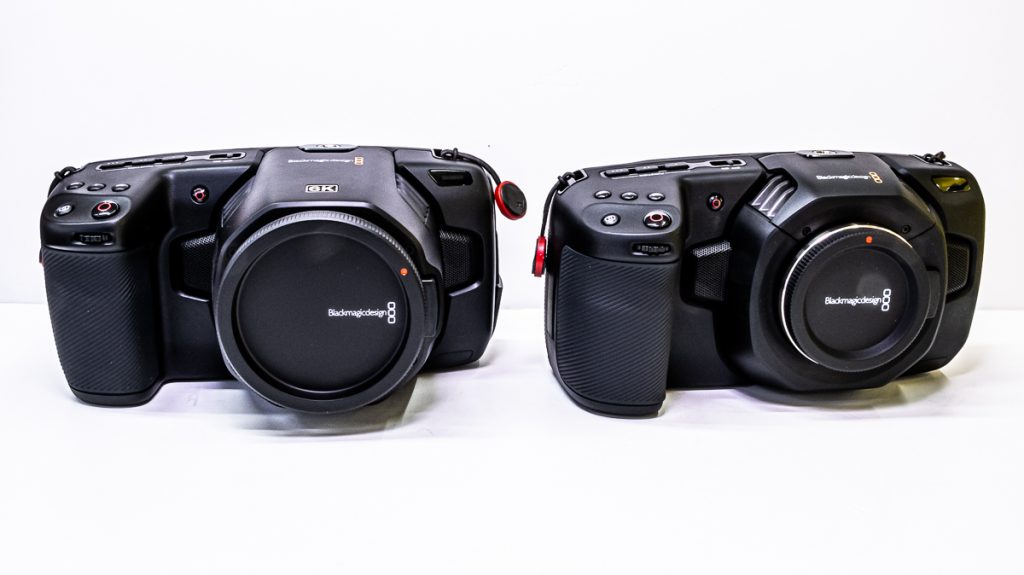 Readers of our regular Weblog column have seen something of the Blackmagic cameras in the past. These rather wonderful Australian – designed cinema cameras make it possible for amateurs and professionals to produce big-screen, world class video footage using professional DSLR lenses as well as dedicated cinema lenses. Their deceptively sleek appearance may suggest budget performance but the results are good enough to go on the Hollywood screen – and have done many times. You've seen movies taken on a Black Magic camera.
Well, good news – the 6K pocket cinema model has been reduced in price and is in stock now. Our catalog lists it at $ 3995 but there maybe a discount, check here for a full list of our blackmagic porducts and if you have a Canon EF-mount lens you are all set. We also sell Canon EF-mount lenses…
Blackmagic also help further in the cinematic process with various work desks – I note the ATEM Television Studio Pro – An HD live production switching desk is available on special here. The video builder will recognise the specs and the features from our catalog entry. Items are in stock.
Note, as well, that we've received an update announcement from the Blackmagic people. They've got a firmware update in their Black Magic Setup 6.9.2  current:
What's new in Blackmagic Camera Setup 6.9.2
New features for Camera & Studio Fiber Converters
Add language localization support.
Add tally & call passthrough to talkback converters.
Add ability for Studio Converter to detect software mismatch.
Improved startup stability.
Improved reference detection on startup.
Improved compatibility with third party talkback systems.
Fix occasional grey corruption on camera output.
Fix 3G-SDI shield for Arduino SDI camera control & tally passthrough.
Fix status light mismatches between fiber converters.
Fix false 'failed update' warning in the camera setup utility.
Fix loud noise switching XLR inputs from line to AES.
Fix camera 2 zoom bug.
General performance improvements.
New features for URSA Broadcast
Fix focus and zoom demand lock ups for Fujifilm and Canon lenses.
Fix Fujifilm LA16x focus ring becoming non-responsive.
No new features in 6.9.2 for other camera models.
Download now from: https://www.blackmagicdesign.com/au/support/family/professional-cameras