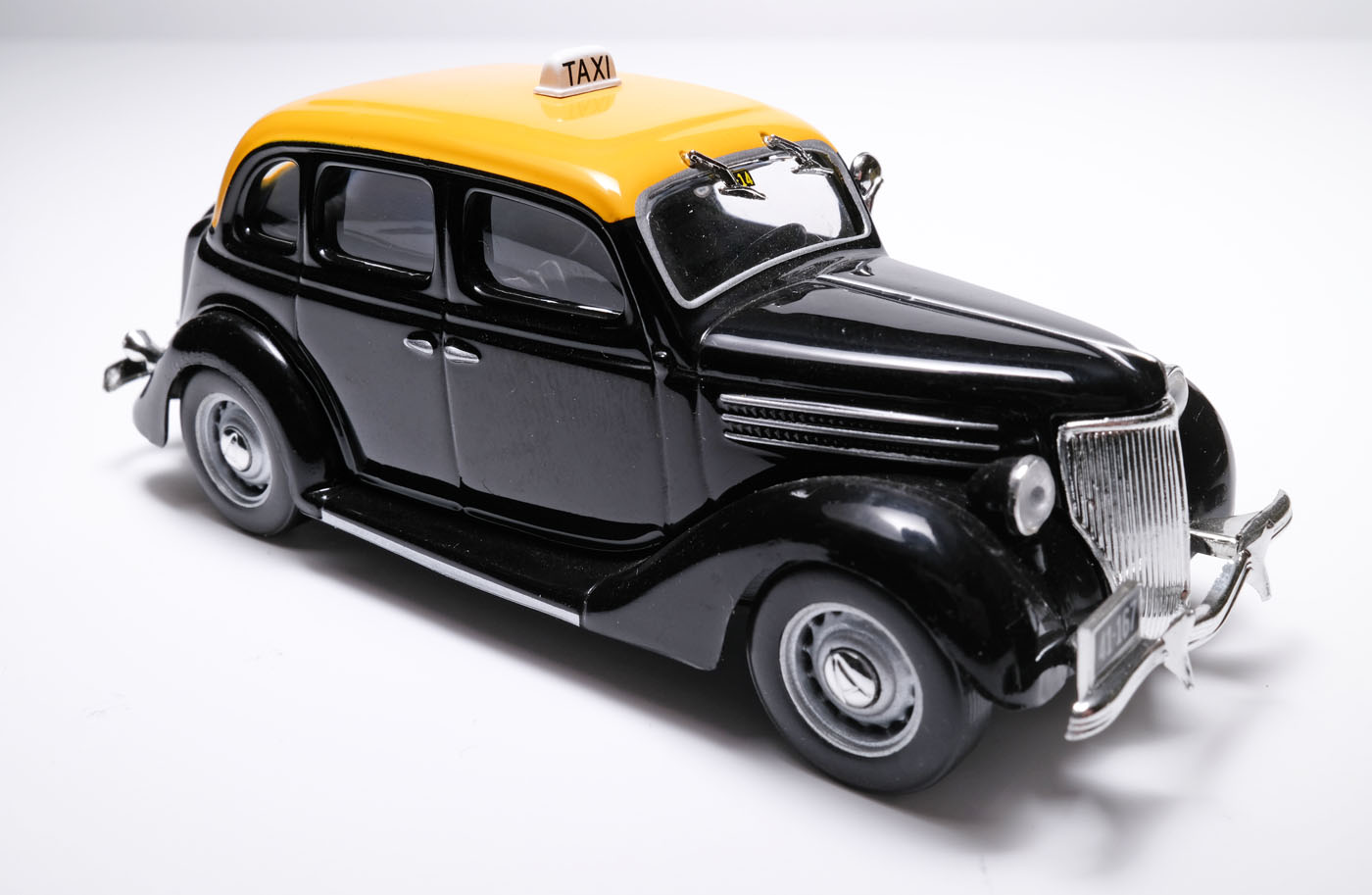 06 Mar

TAXI!

Fujifilm X-100V, please, and step on it. I don't want to be late.

I am a man of my word – I brought down suitable models for the Fujifilm X-100V test as I said I would. 1:43 scale models of a taxi and a mustard van. And yes, I would trade my car for a 30's Ford sedan or a Citroen H van in a second. Not sure if I'd haul mustard in it but it would make a cool camper conversion.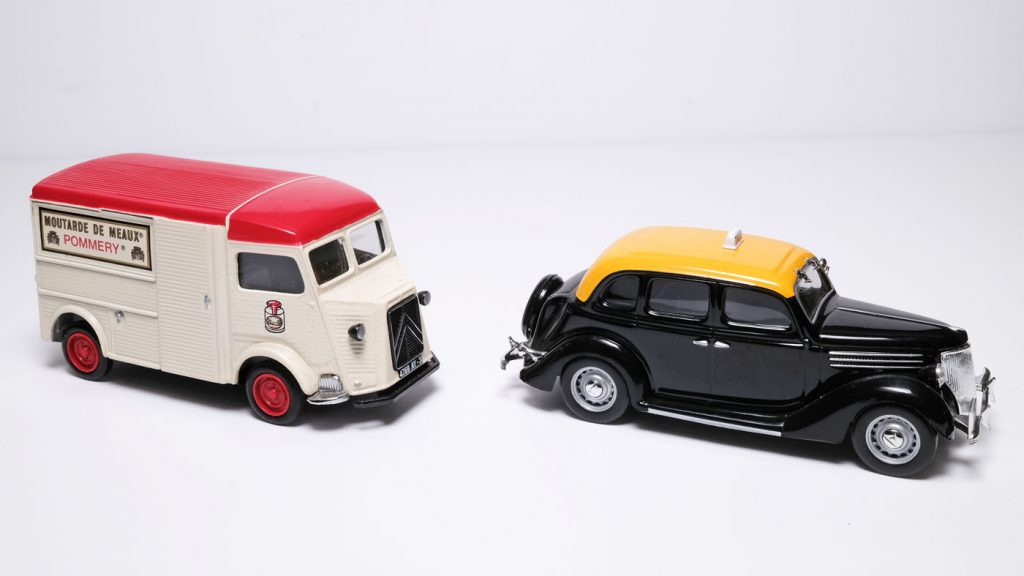 The reason for the toy cars was to test out the new lens formulation on the x-100V. The original lens of the X-100 and the three subsequent iterations was glorious for general photography but started to soften up at the edges when you moved into extremely close-up range with the camera. For a model shooter it limited the use to medium distances. Otherwise, the fact that the camera never had dust-bunnies on the sensor and synched at all speeds with the studio lights made it a dream to use.
Roll on to now and look at the Ford. Excellent focus  – all that a modeller wants. Combine this with the joy(!) stick AF point control and the tilt screen and it becomes an ideal tabletop camera. If your scenes can be encompassed by the field of view of the classic 35mm lens on the classic 24 x 36 frame, this is going to a wonderful camera.
But what about outside? Good old Stirling Street…scrappy, but something helpful at every corner; distance, colour, contrast, movement. It's not an exciting tourist destination, but at least no-one is shooting at you or overturning buses. The worst you encounter is a parking inspector.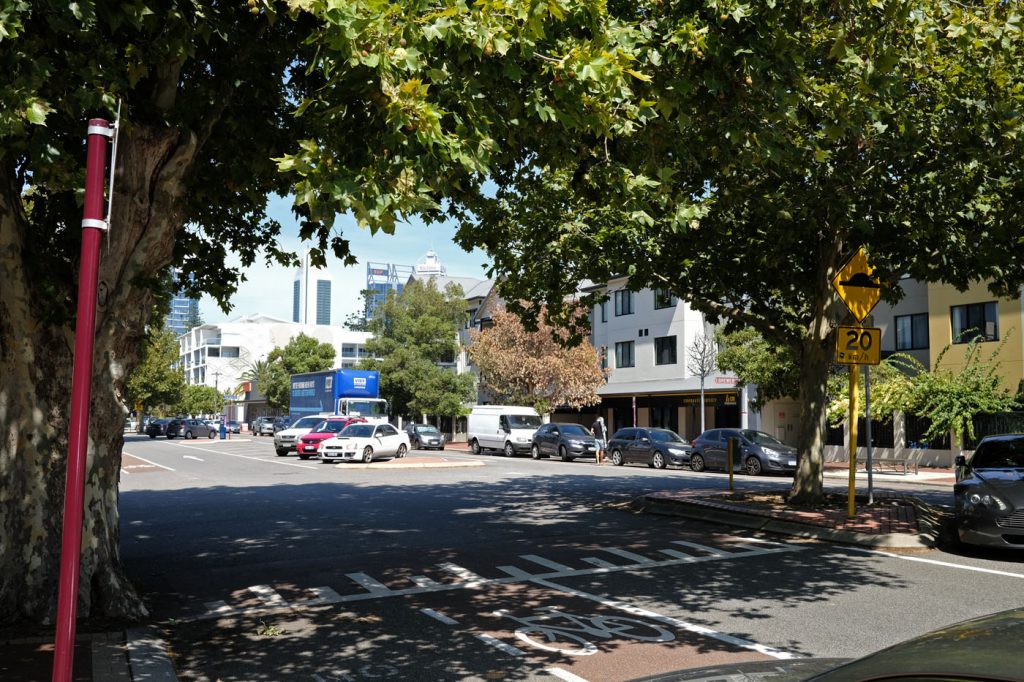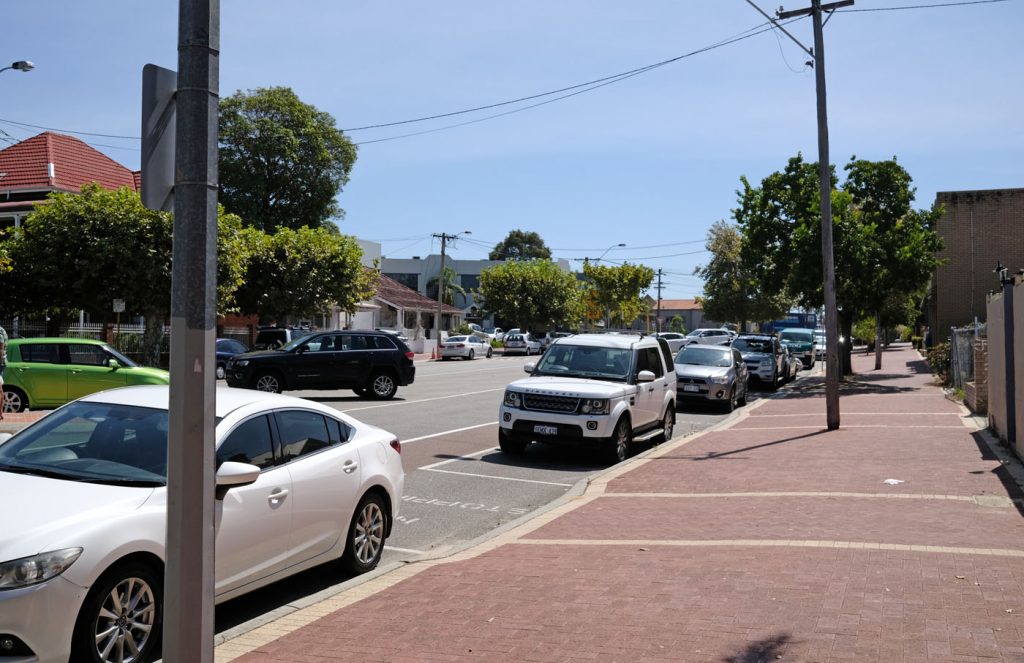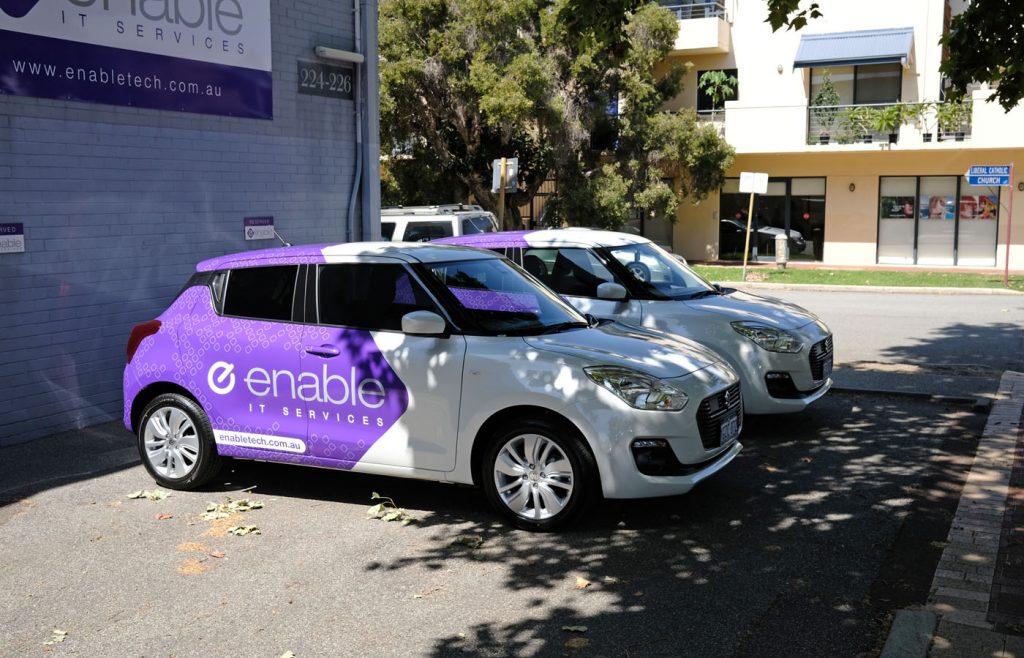 Remember that these are jpegs SOOTC, cause the Lightroom ACR doesn't decode the RAW yet.
Now when we move inside and turn the tinky little flash on to TTL and the rest of the settings on the Auto aperture, Auto Focus, and Auto Shutter …as any good gawking tourist would do…we get pretty good examples of coping with both mixed lighting and mixed colour temperatures. If you are prepared to use the "Q" button and dial the flash to " Off " you can become practically invisible and silent. Just a tourist with just an " old " camera. That's the beauty of the Fujifilm design – you can arrange to look too poor to bother with.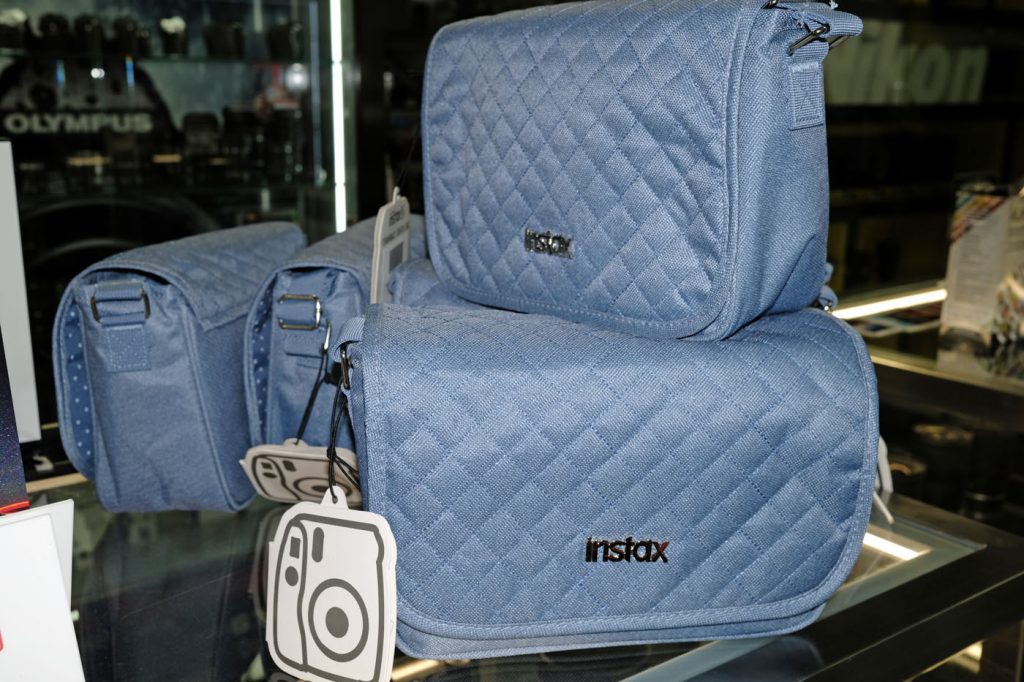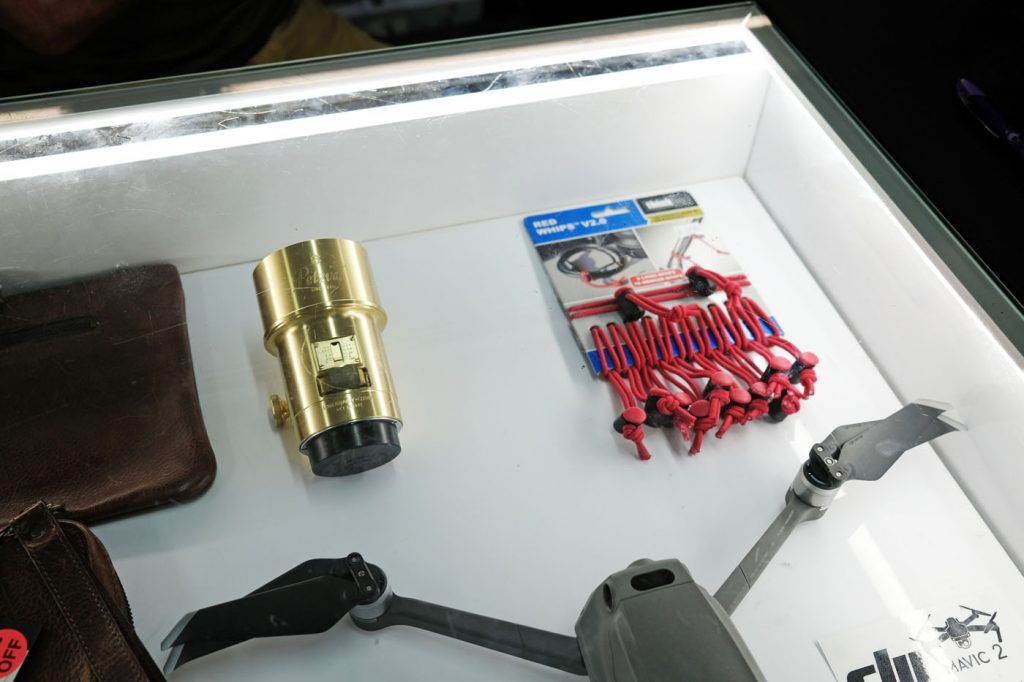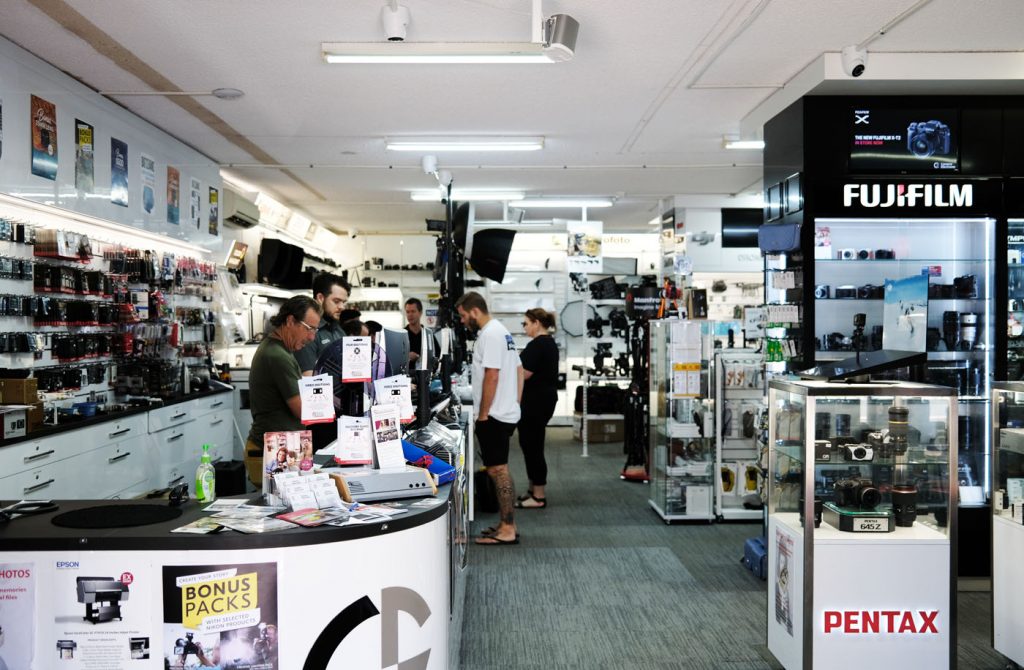 And to finally prove that this is the tourist-visitor-to-museums camera of choice, here's two views of the Fujifilm camera case with the GFX100 lurking behind glass and reflections. Shoot it plain and you'll see little – shoot it with the on-board flash set to 2+ and you cut right through the barriers.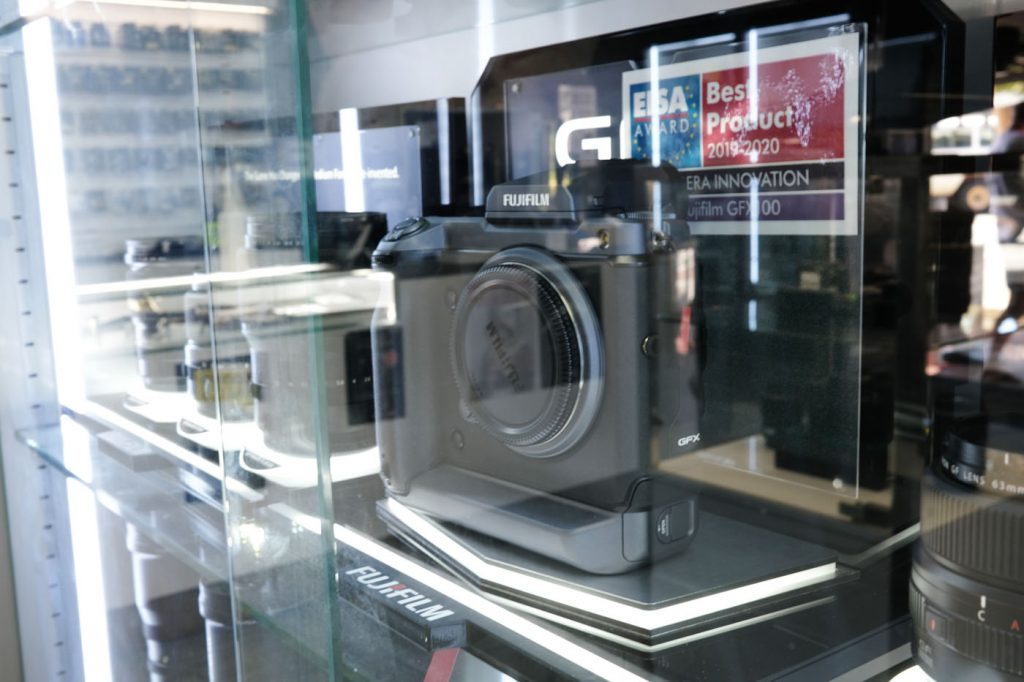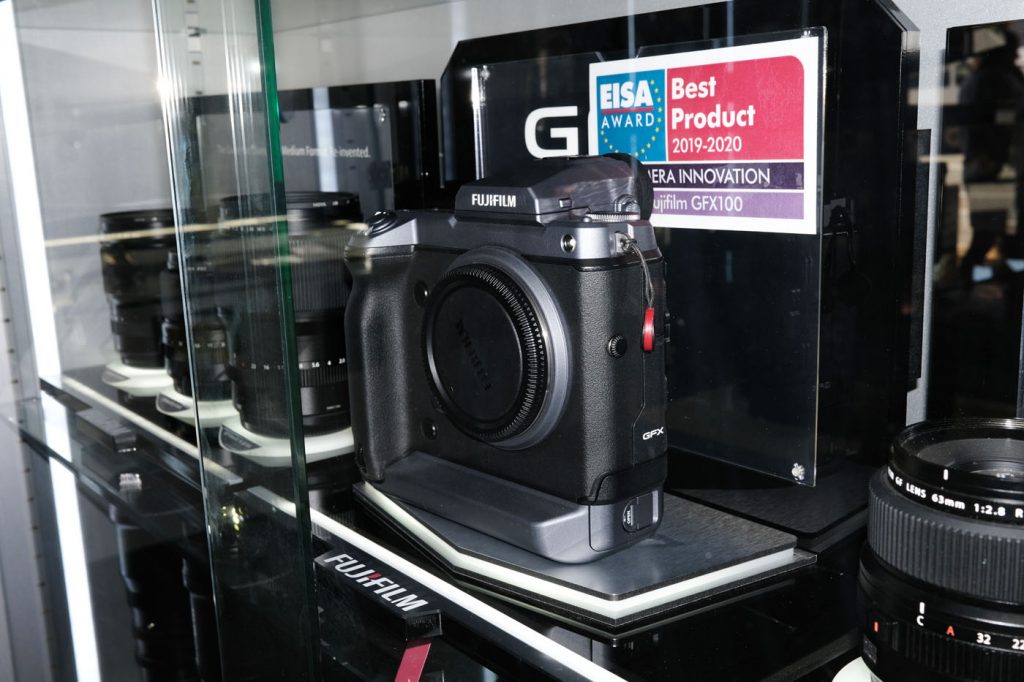 I'll be trotting this camera out to Wet Dog airfield when the ACR coverage comes in. It will probably slice reality beautifully.