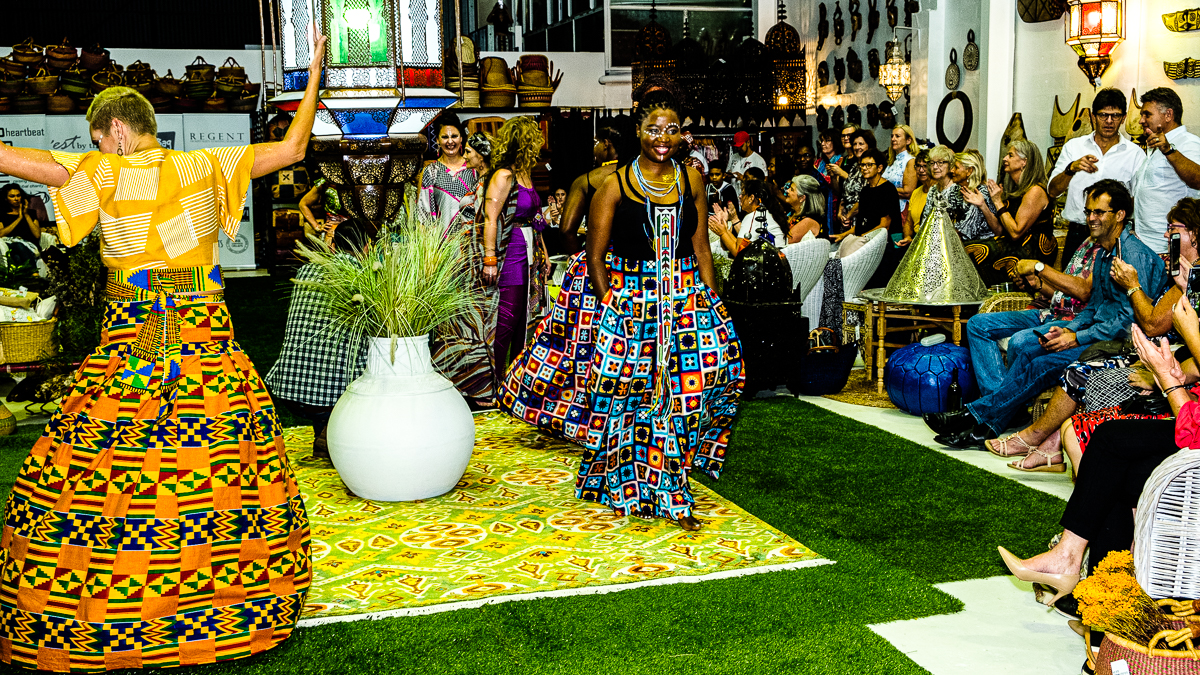 11 Mar

I'm Glad I Listened to Stefan Gosatti

Stefan spoke to a room full of enthusiasts at the PhotoLive 2019 about photographing fashion shows. It was the night before bash at the Novotel Langley and as well as the people models we had rescue greyhounds in pyjamas. A glorious evening.

Stefan's advice was to shoot the models from the front, get them with both feet on the ground, and get them with their bodies moving but their faces in neutral. All good points if the pictures are going to be taken up by fashion editors and published for money. Stefan said nothing about making any judgement on the actual clothing or concepts being displayed, and that is a very wise attitude…because you never can tell what the designer has been up to until it walks down the runway and the people gasp.

I attended a fashion show and entertainment this last Saturday in Osborne Park. It was organised by Tribal Village to aid charity in Africa and I'd been requested – together with other photographers – to capture it for the organisers and the dancers. We were likely to be using different cameras and different techniques for the event, but I kept Stefan's words in mind as I prepared.

I'm a flash person. Elinchroms in the studio and a couple of Fujifilm EF speedlights in the field. In the olden days it was Metz 45-CL and an external battery. I still remember those units fondly, but finally used mine up years ago. In any case I go prepared with a Honl reflector and the Fujifilm diffuser at the bottom of the case. I don't know why I take it, but I do. I welcome events in venues with lowish white ceilings.

My camera used to shoot at ISO 200 and I wondered why the flash batteries got used up so fast. Then I upped the ISO to 400 and things got better. These days I shoot dances at ISO 3200 and just let Lightroom quell the noise, turn the flash to manual, and shoot happily on one set of lithium AA's all evening. I figured it would be the best formula for the fashion show.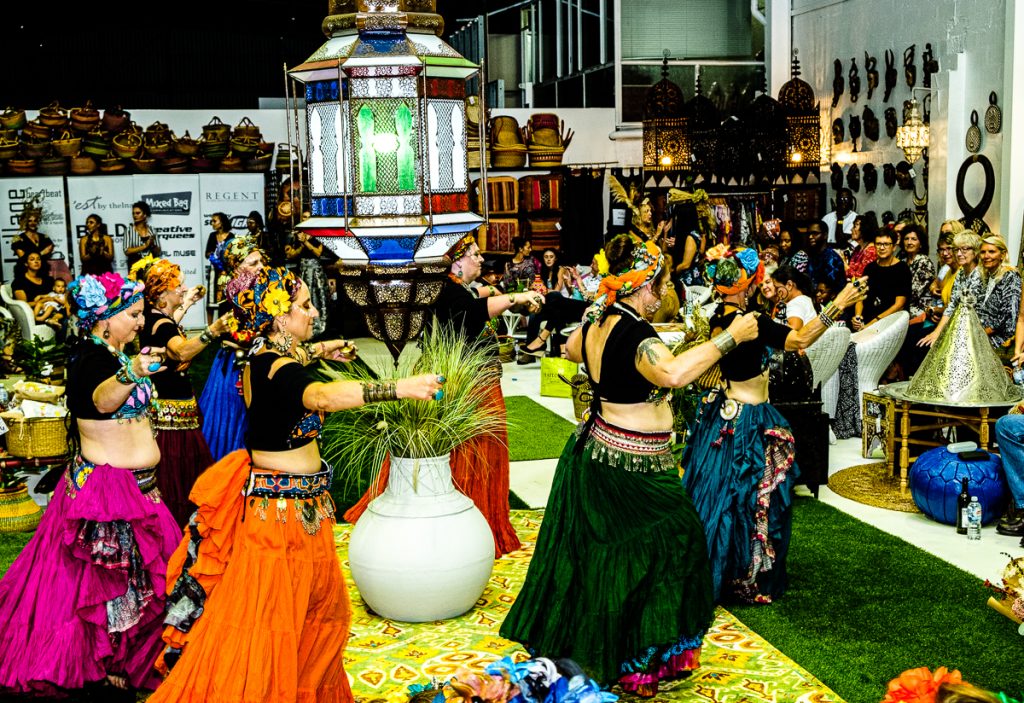 As it turned out, I could have used about 500o watt/seconds more. The store was enormous and there was no bouncing possible. The industrial down-lights had a very odd colour temperature and I should have tried to gel to balance them. The runway was bisected with an ornate lantern and large pot plant. This rather disturbed the dancers laid on as part of the show- they were trying to present a show to two fronts. The fashion models coped with it but the runway was occasionally a bit of an obstacle course. I have no idea what Stefan would have said…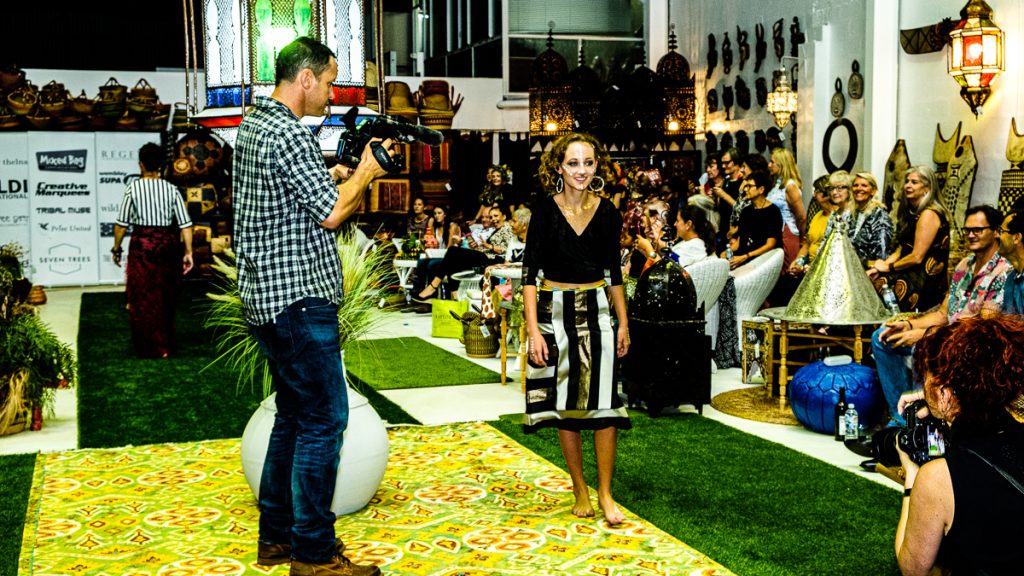 In the end it all worked out, as these things do, and I must complement the Fujifilm EF-X500 flash for being able to recycle as fast as it did. Fresh lithiums were the go. And the standard kit zoom lens's focal length proved fine for the entire evening. Also compliments to the Manfrotto people for their carbon-fibre monopod – working from fixed positions that require a lot of camera holding is hard on old arms. That monopod saved the evening for me.