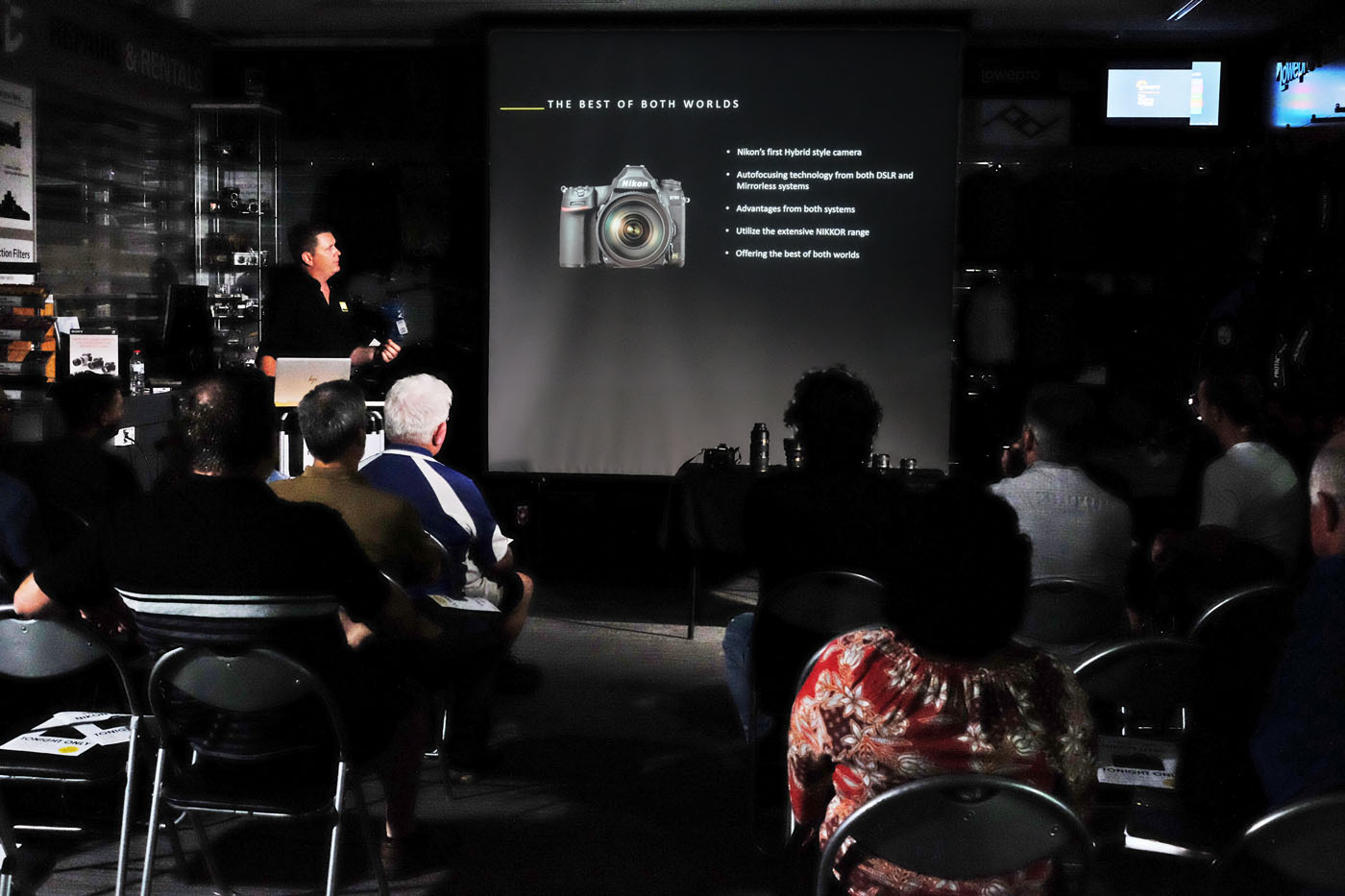 27 Feb

A High-Bred Hybrid

If you go to the right places and keep your eyes open you learn something. Tuesday night last at Camera Electronic was one of those places when Michael Philips and Daniel Carson presented the new Nikon D780 body to the audience.

I was sorry for Michael because I think the thunderstorm that hit Perth just before dusk kept a lot of potential viewers away. I was sorry for me when I tried to drive in Vic Park just after the thing went through…it would have to do it just on Bin Night and Council Verge week. Combined with the creaky street trees and the traditional Perth blocked street drains… I wonder what the Claremont underpass looked like…

Well, cozy and dry in Camera Electronic and a very good slide show from Nikon. The point of this column's hybrid title was pointed out when Michael and Daniel explained the dual focusing point system for the camera – on the viewfinder screen for the eye-point user and on the sensor for the Live View mode. A combo of the DSLR and mirror-less designs.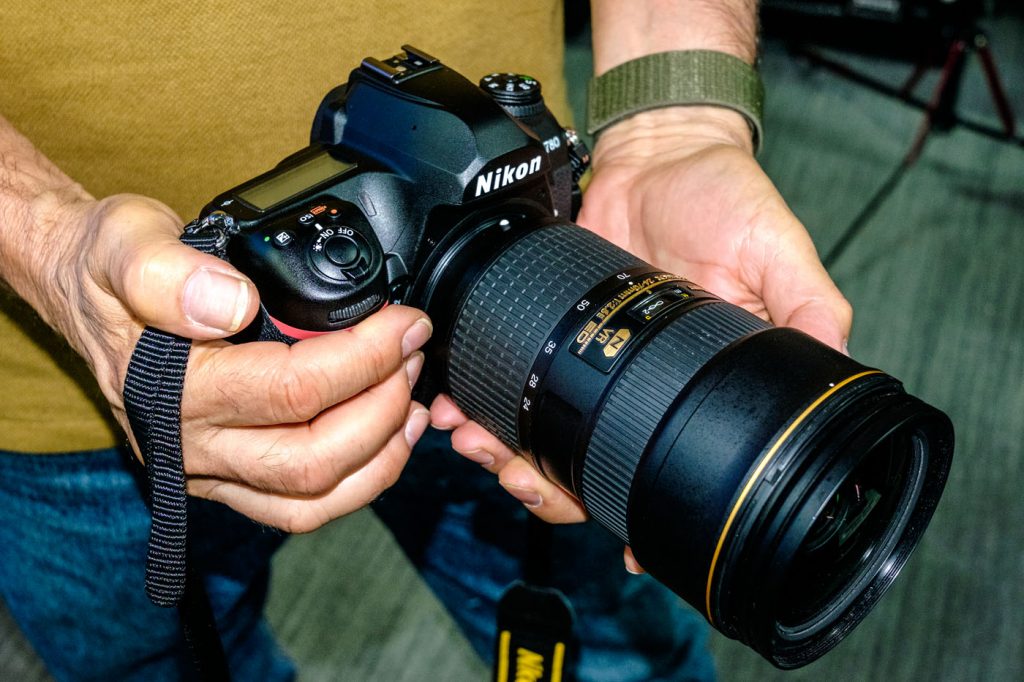 The well-balanced nature of the body was another point that Michael made – pointing out that it was really a do-everything model for high-end enthusiasts and pros…a camera that feeds on from the hugely-successful D750. The long run of production and constant sales of the D750 told both the photographers and Nikon that they got it right.
Daniel used the new body to its full capability at a football practice. He's a professional sports shooter with a large collection of long, fast glass and football fields full of rapid and erratic subjects. Erratic as in moving back and forth quickly – he needs an auto-focusing system that can cope with this sort of thing faultlessly each time. It looked as if he got it with the D780 from the pin-sharp focus he showed in his images. Apparently every one was the sort of snapped shot that happens in sports.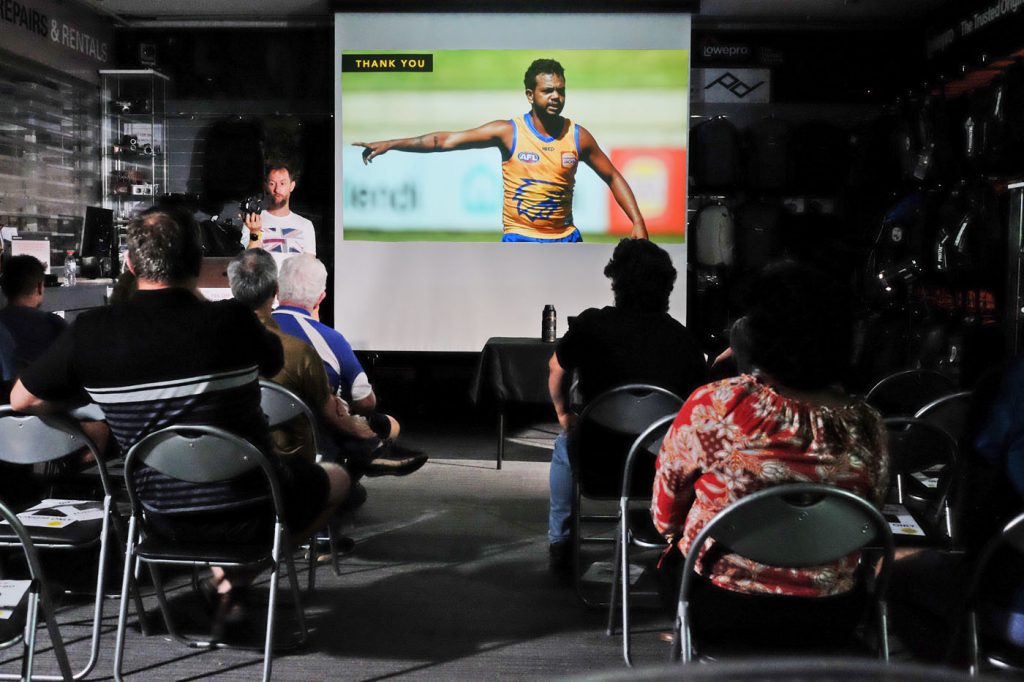 The other thing that surprised me was the ability of the Nikon AF system to cope with side and back lighting and still get a solid sharp focus point. I am dead-set jealous of this.
Note for another company that trumpets the quality of the jpegs that its system puts out: so does Nikon. And they have to – Daniel explained that all the pictures he submits for sports publication have to be jpegs straight from the camera – no RAW and no manipulation. I guess this is partly due to speed of supply needed and partly to the insistence upon ethical truth in reportage*. I think I remember this as a thing in the past few years with images submitted for awards and for magazine productions. Certainly the images we saw on Tuesday were delightfully well-exposed and with perfect dynamic range. Combine this with Daniel's eye for timing and composition, and you can see why he enjoyed his time with the Nikon D780.
One last thing – when you come along to a Camera Electronic product presentation you are frequently presented with a good business opportunity. Our management often works out a pre-order deal that gives a lower price and valuable bonuses. Tuesday was no exception – a significant discount, package deals, and a professional speedlight flash thrown in as a sweetener. When you come to these things, come cashed-up…Tuesday's specials were for that night only and the people who took advantage of them can congratulate themselves on being canny.
*   The ethics of untouched images do not extend to this column. Ever since someone showed me how to stretch a pixel like a rubber band I have been snapping them at people left, right, and center…