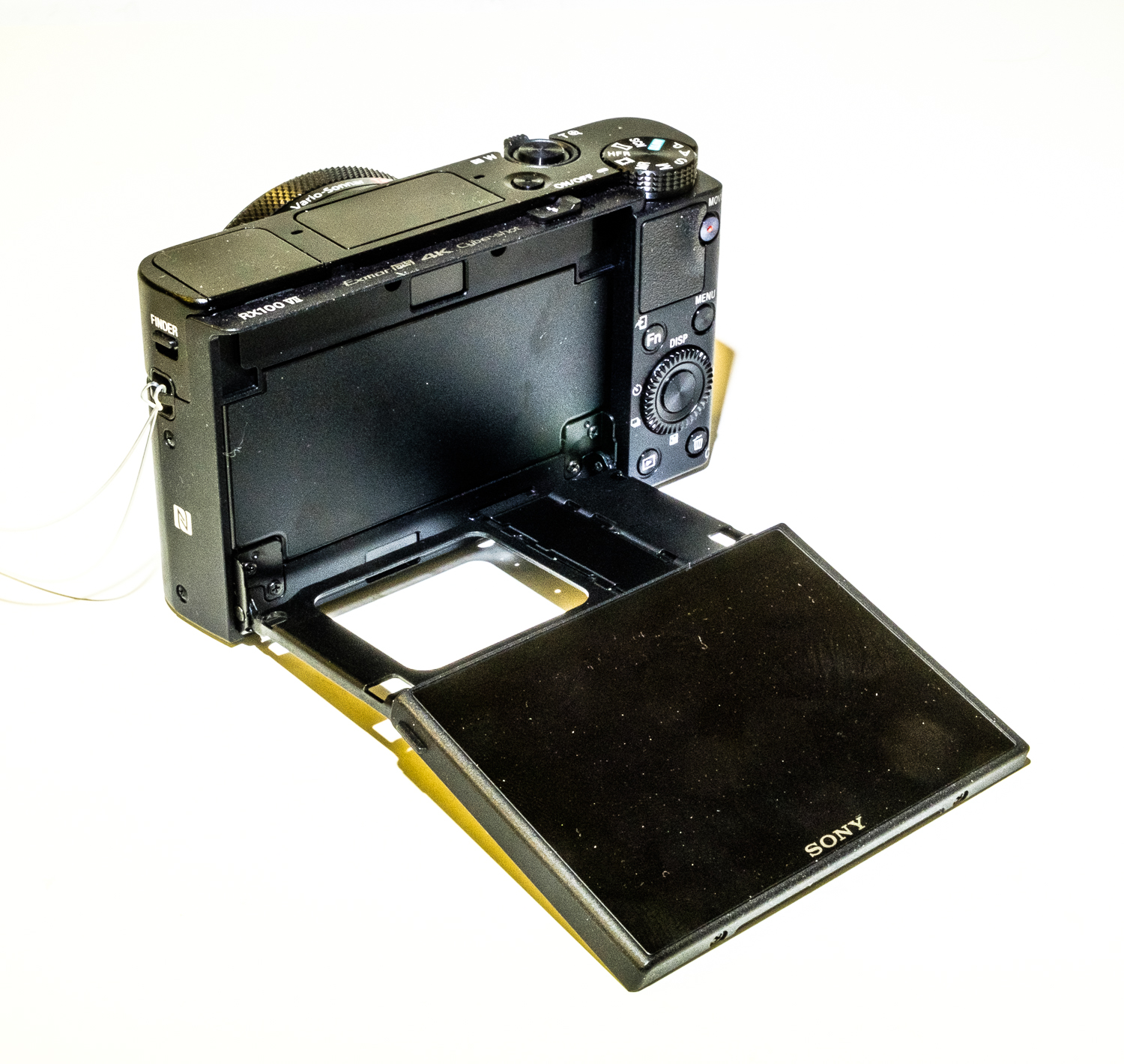 28 Nov

Hinging Upon Success…

The advent of the LCD screen on the back of the digital camera was the real dawn of the age of electronic photography. The sensor, the processor, and all the other ancillary bits were also necessary, but it really did not gel in our minds until we could see that little coloured screen. Once we saw what we had just shot, we were hooked. The hook set even deeper when we could see what it was going to be…before we shot.

And then the articulated screen came along. Crude at first, with a side swing and a good chance that you would take it off on the edge of the kitchen door. But then it got even better; swinging in as well as out and swivelling 180º. eventually going several ways at once and then peering up over the body of the camera. No-one has yet attached it to a hovering drone, but the time cannot be far off…

But what of the mechanics of the thing? I got curious in Murray street and turned several of the cameras with tilting and flipping screens over to see how it's all being done.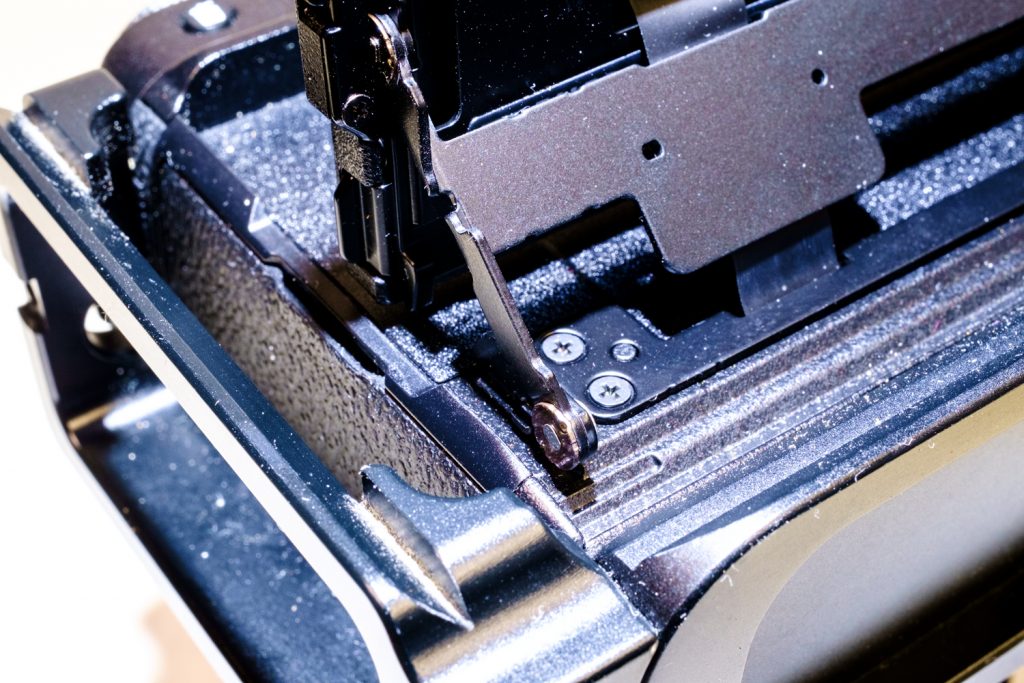 The first thing that strikes the eye is the hinge itself. Some are bigger than others and I would tend to trust them all the more for it. Okay, they are tough little pivots, but extra metal cannot be a bad thing.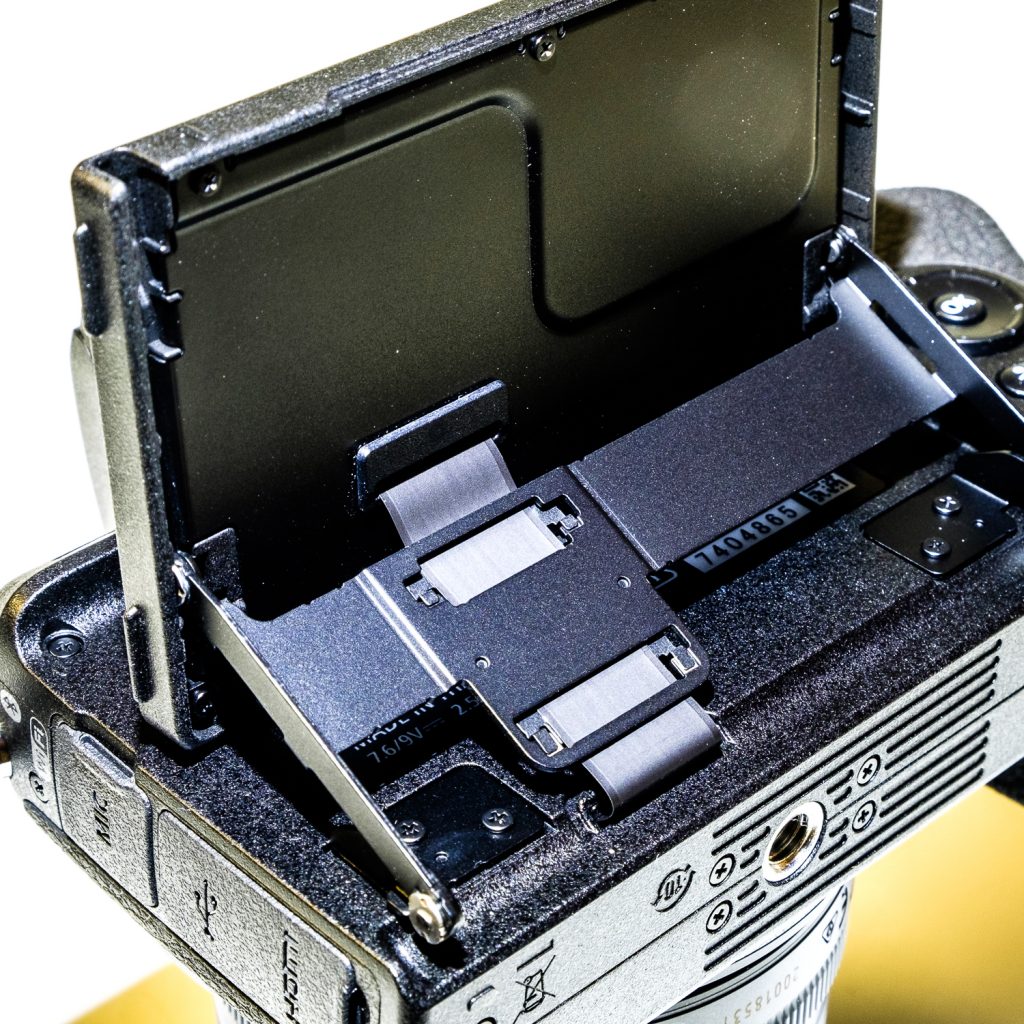 Then there's the screen cradle – in some cases, it seems actually flimsy – like a tin toy. Presumably, the design bureaus have put them through the torture test and flexed them thousands of times…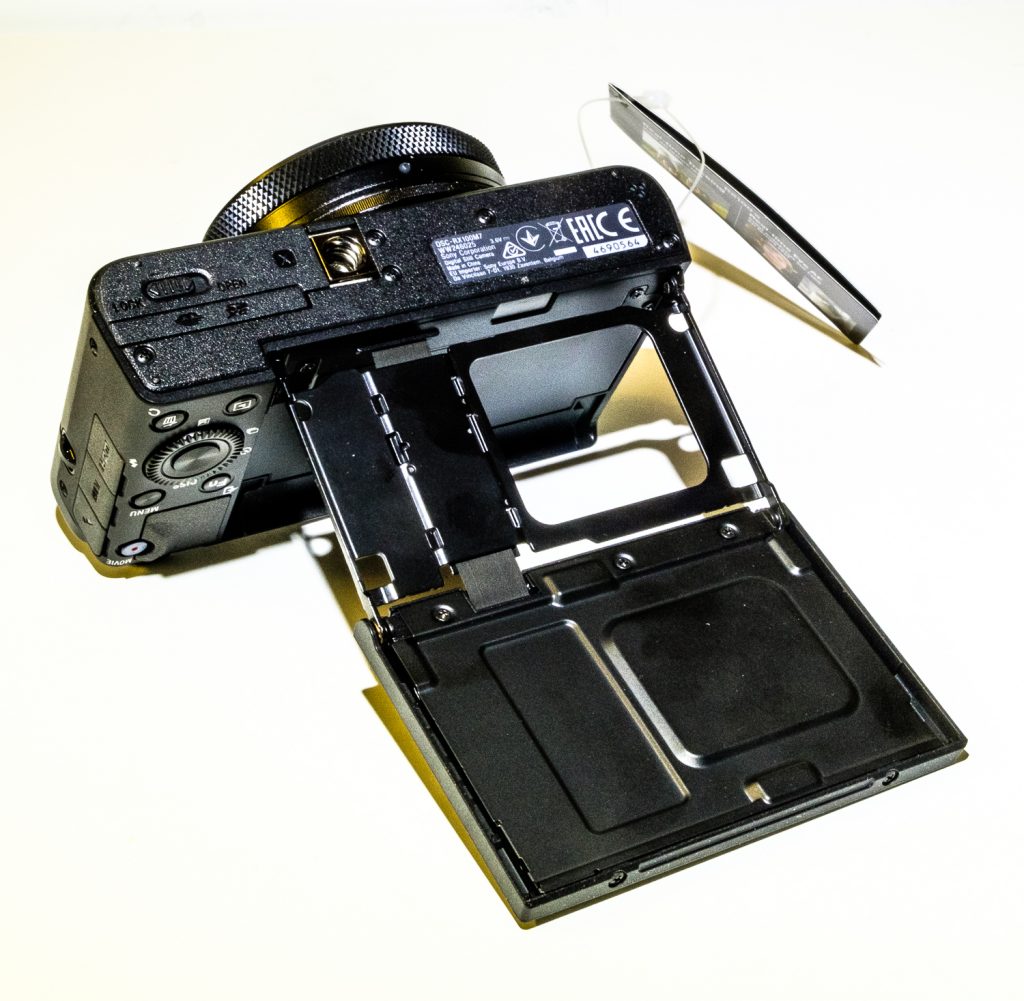 The electronic connection seems to have changed from discrete wires way back when to a flat plastic ribbon. This must surely beak at some stage of the game so I hope the repair departments of the various makers are prepared for it. Double the strain on plastic ribbon that has to go though two different directions of fold.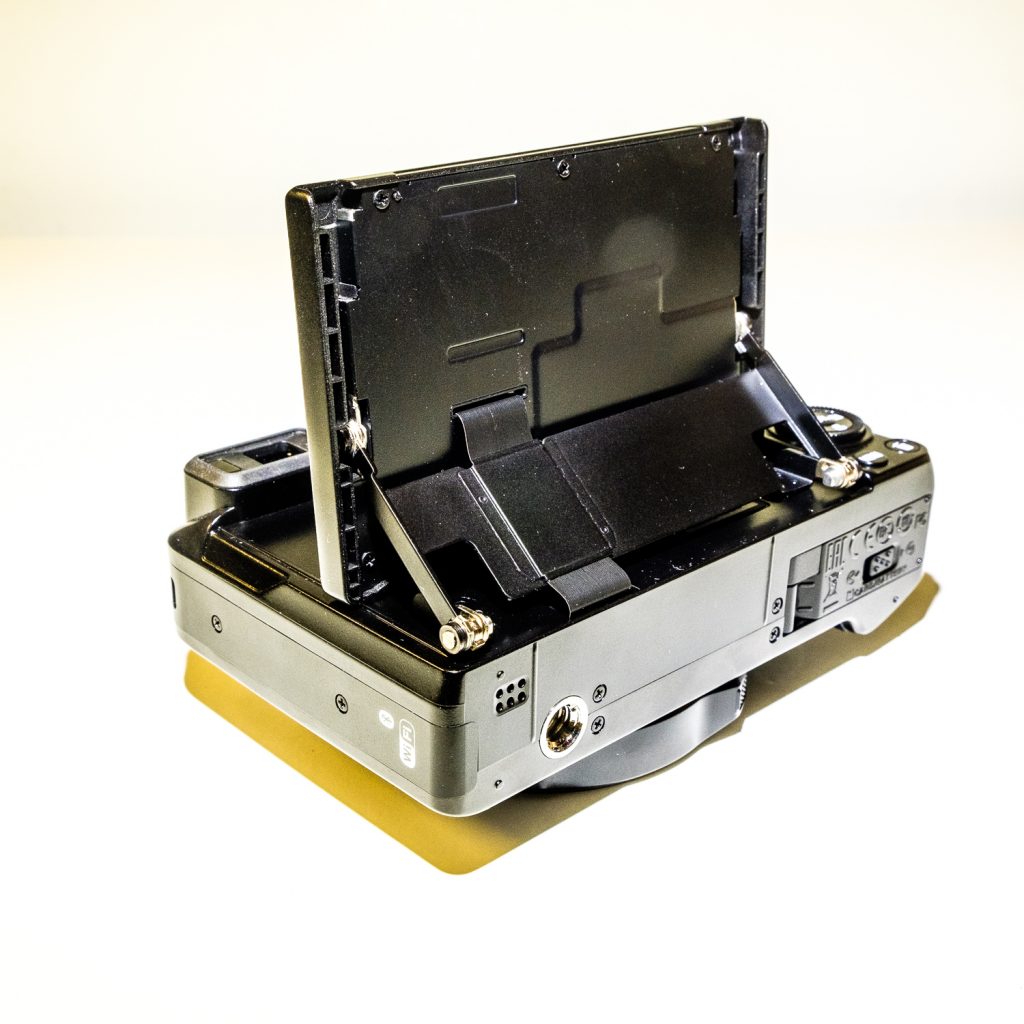 For myself, I love the tilt screen and I appreciate the two-way tilt of my Fujifilm X-T2. But now that I've looked at the underside of the animal, so to speak, I can appreciate the delicacy with which I should treat it. Something to be said for the dear old X-Pro1 or X-100 after all.