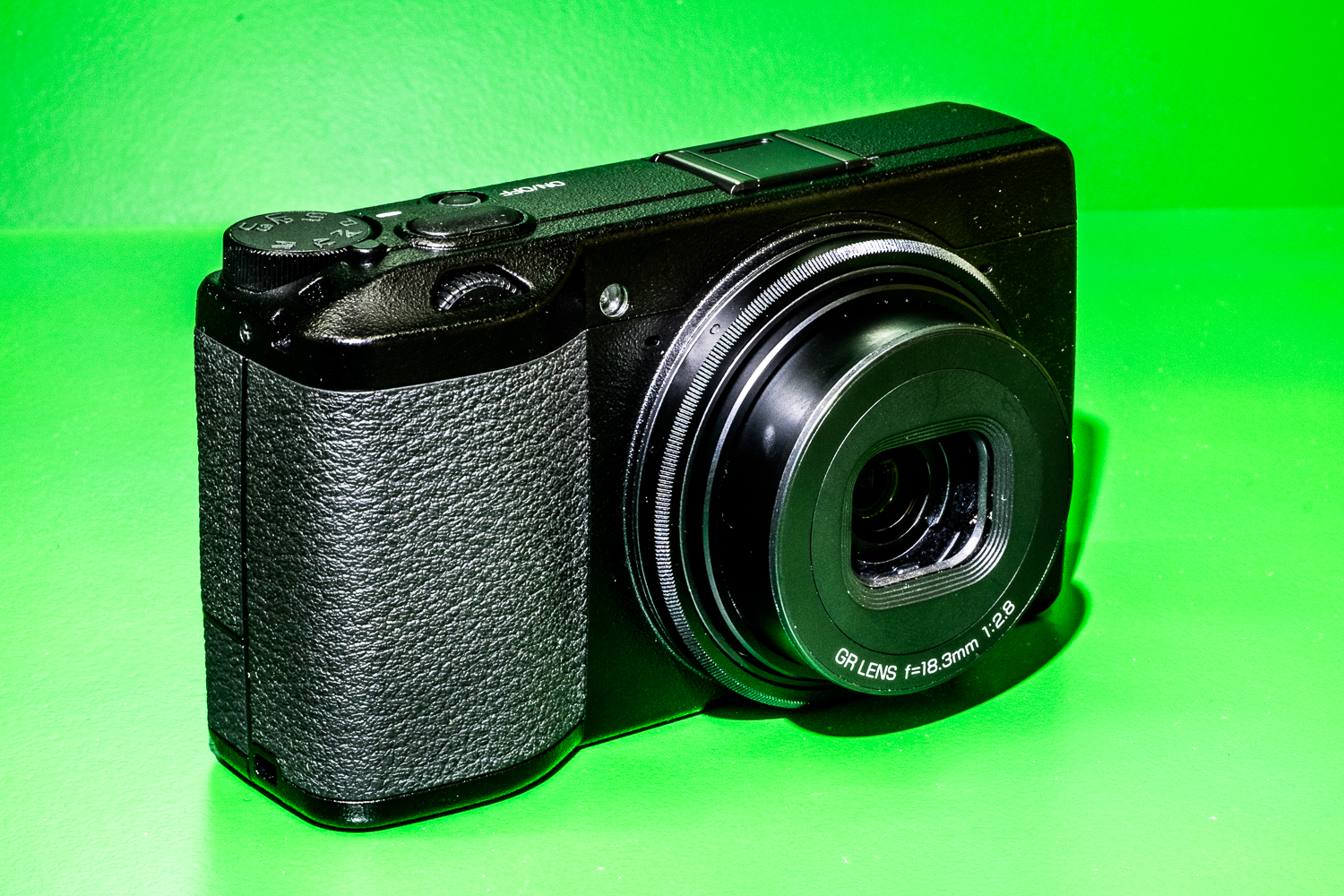 27 Nov

Carlos' Pick

Carlos helped me out the other day when I was looking at the Sigma camera bodies…but funnily enough he wasn't showing the Sigma – he showed me his travel camera pack. Then he linked it to a camera that we have in stock right now – one that you may not think of too often; the Ricoh GR Mk III.

For those who have been visiting Camera Electronic for a decade, the Ricoh GR digital cameras always seem to have been there. So they were – the MkI and Mk II have been in stock since I joined the firm in 2008. A modular cousin called the GXR joined the stable some years later and has somewhat of a cult following. But the latest example of Ricoh getting it right on a quiet basis is the Mk III. The one in the heading image.

On the surface, simple specs:
APS-C sensor 24 megapixels
18mm fixed- focal length lens
standard modes and drive
compact size – 3″ LCD screen
Your average compact camera, right? Wrong. Extraordinarily sharp images. Very fast deployment and AF. Quiet operation.
Tiny size; the convenience of a mobile phone for carriage but the quality of a real mirrorless camera for images. Wireless and Bluetooth connectivity.
It has a small battery, and if you want more than 100 shots at a session, carry more batteries. Carlos has put the camera, a filter and adapter for the lens, and several batteries in a tiny flip case that he takes everywhere. He may not be carrying his main DSLR gear, but he can still come back with paying shots from his Ricoh GR.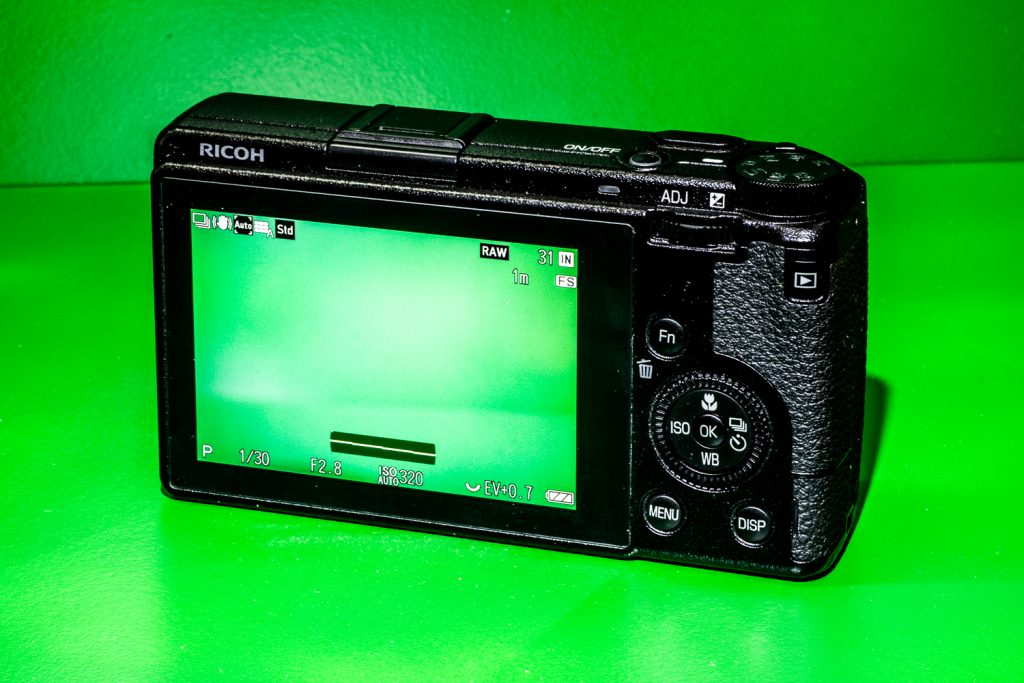 Anecdote: When I was fresh in CE in 2008 I met a customer who told me he was employed by the state government to hike in the outback and record rock-art sites for them. He carried a GR at the time – an earlier model – in a pouch on the shoulder strap of his backpack. As he strode up to a rock he just reached up to his shoulder, pulled out the GR, pressed the button, and put it back in the holster as he strode on – confident that it had focused and exposed accurately enough for the state archives. That's how good Ricoh is at street…or desert…photography.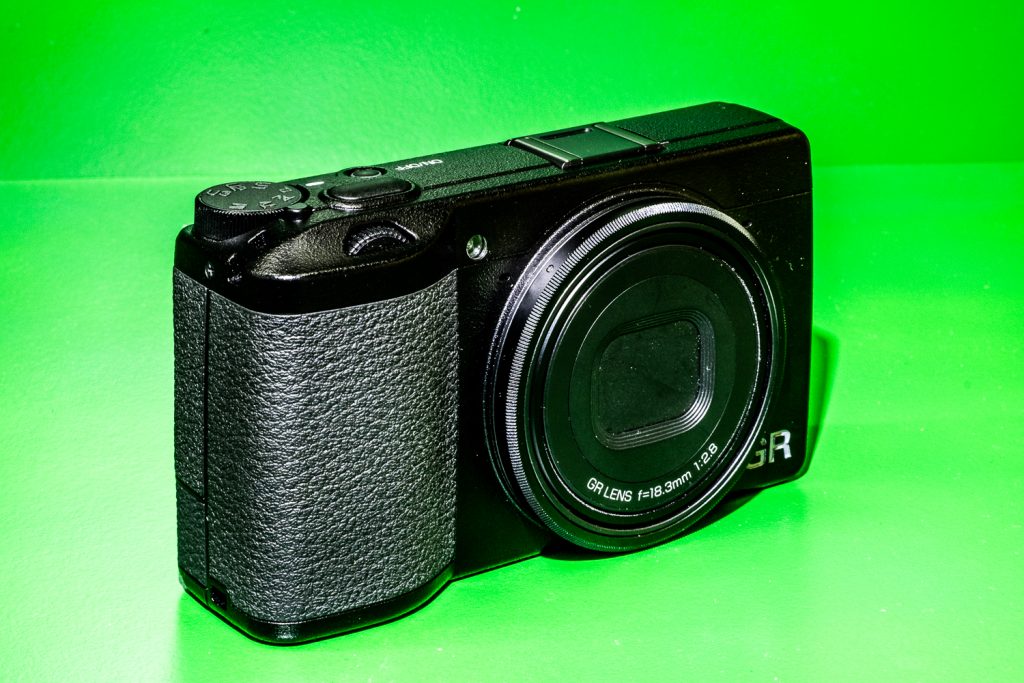 Bonus. Sealed unit. No dust inside onto the sensor. Clean images.