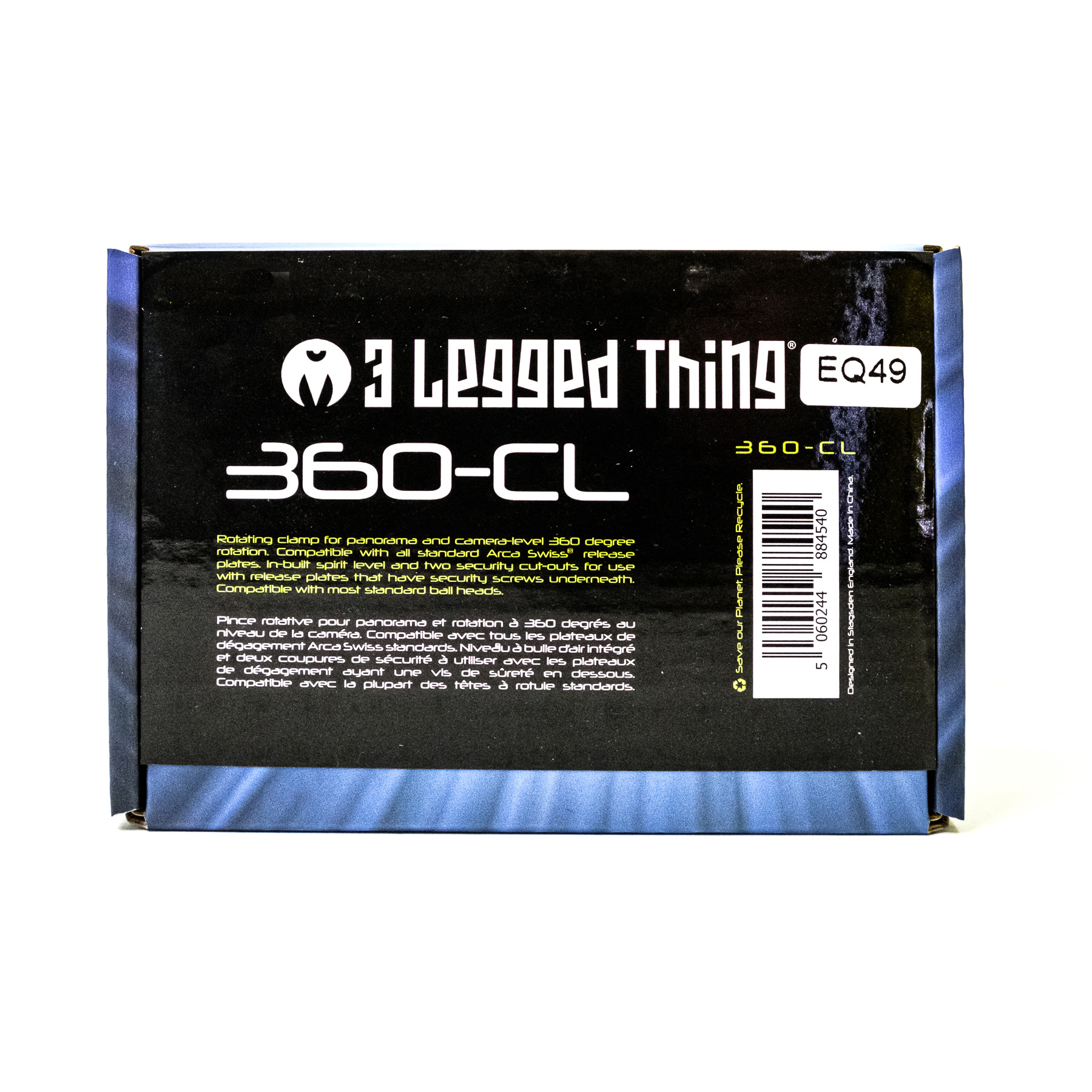 02 Oct

Whirl Me Around Again, Willie…

Well, the Three Legged Thing people are back again with another little accessory. It is one of their brightly-coloured ones so you can use it with a cheerful mien.

The 360 Cl assembly is a panoramic clamp and turntable that allows you to use any standard tripod and three-way or ball tripod head to take accurate panoramic images. It joins the same sort of apparatus made by a number of other firms. but does so in real style.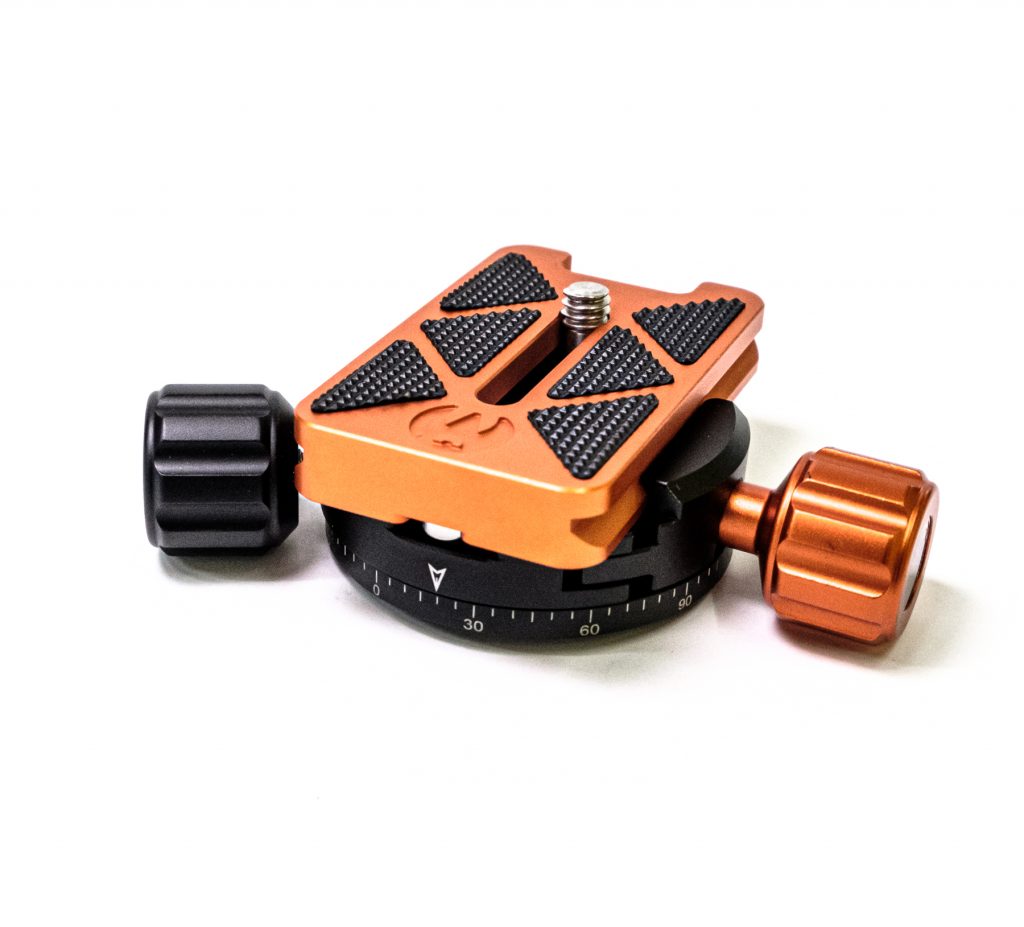 Underside it has the standard screw sockets for attachment to the heads – or to bare tripod legs , if you wish. Above the pivoting turntable is an Arca-Swiss compatible clamp and one of Three legged Thing's orange-anodised camera plates. Nestled into the runner of the head is a universal bubble level. You needn't use a Three Legged Thing tripod for the support – but they are stylish as all get-out so if you are buying one, give it some thought.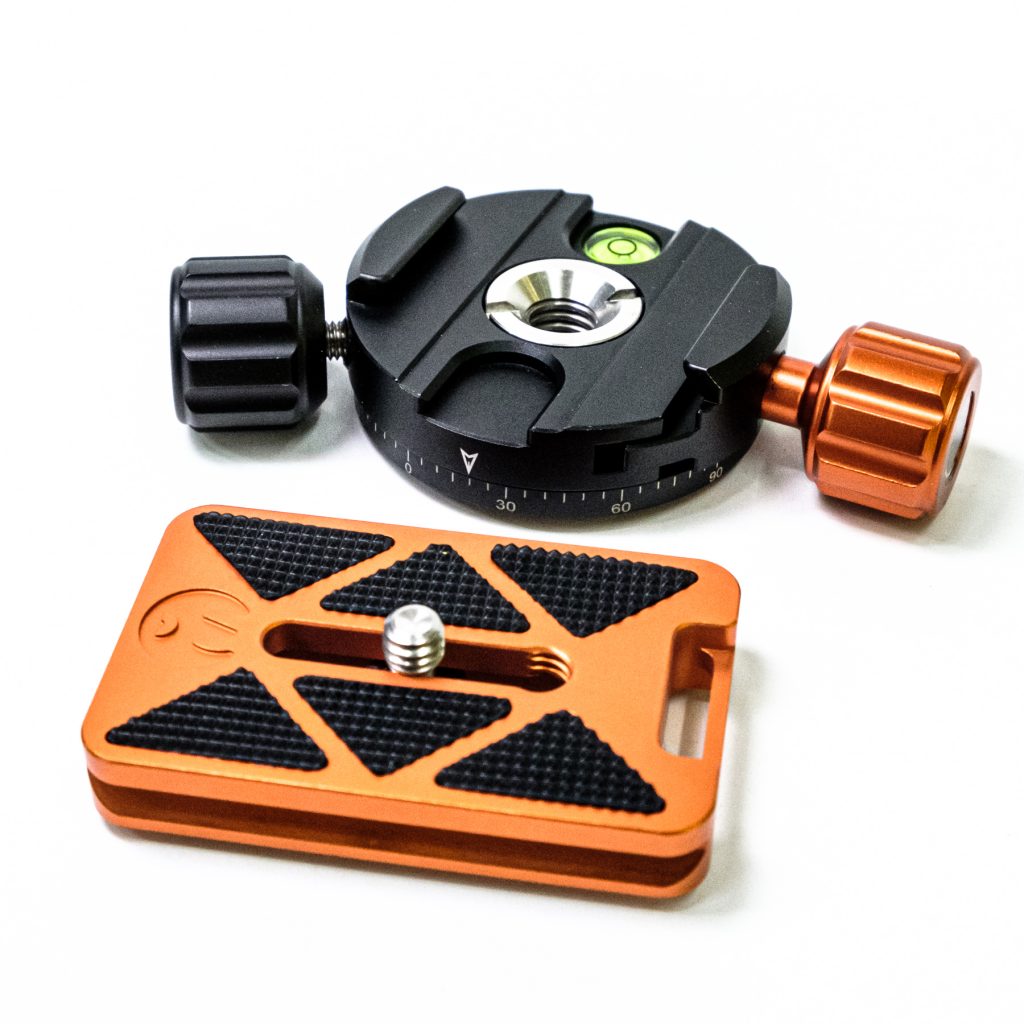 Is it absolutely necessary to use a 360º rotating turntable to take panoramas? No – with the ability of the Photoshop program to stitch together something even if the ends are not level, you will get some sort of a panorama most of the time. But you cannot maximise your area for the view if the computer is trimming it to a narrower strip each time. Give yourself a chance with a level playing surface, and use the 360-CL turntable.