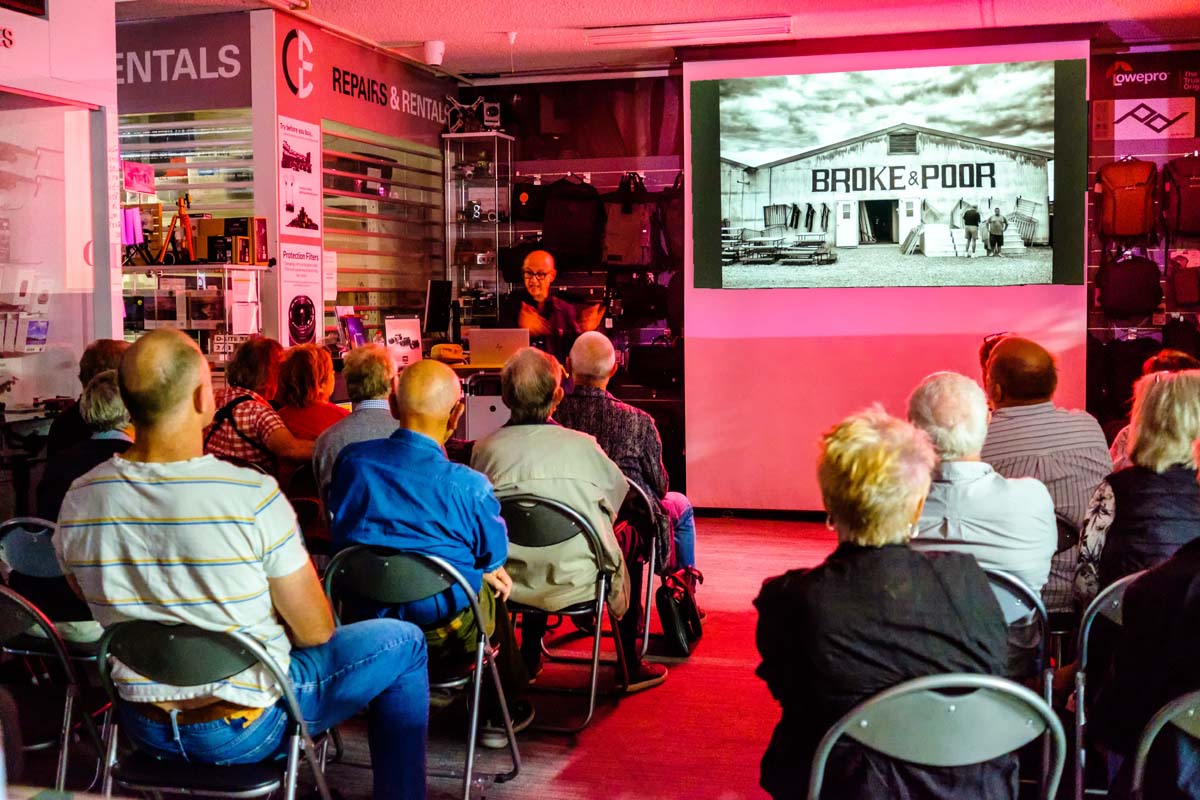 30 Oct

Serendipity

That's what we encountered last night when we went to the presentation by Craig Semetko at Camera Electronic's Stirling Street premises. Serendipity in many ways.

Craig is here in Australia speaking to people on behalf of himself and of the Leica company – his first time, too – and is entertaining all of us mightily. But it is not just entertainment – there's a good deal of philosophy in it too.

Craig started his career writing and performing comedy for corporate clients. Here is a picture he admits to with a bit of nervousness: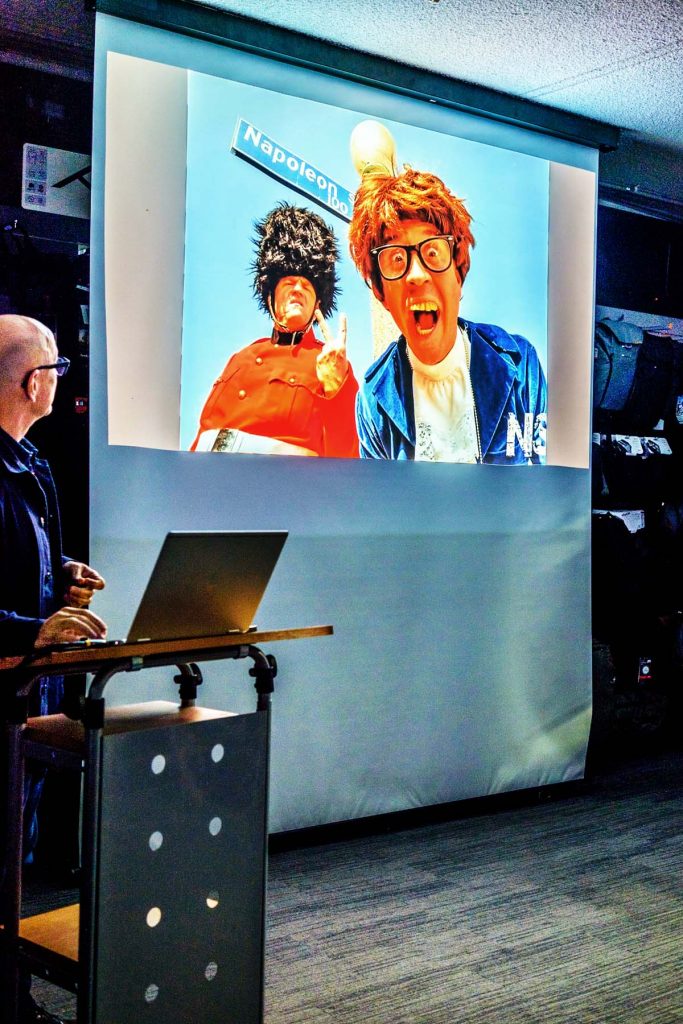 Yes, that's him doing a performance as the Mike Meyers character: Austin Powers. Whoever said comedy was easy or that comedians were not brave has never stepped out on stage in front of a group of hecklers and cynics. At least it is a good way to break through the barrier of nervousness.
His first efforts with cameras led him to a Los Angeles store where he was forced to think deeply about what he wanted to do…and fortunately the salesman got him started on the best first-off; a Leica M6 and lens. He has never looked back – developing his own shooting style and vision that can be uncannily similar – without being derivative – to those of other great candid photographers.
What a delight for him to be associated with them by curators who have exhibited his pictures alongside the greats. And how serendipitous to be selected by the Leica to tour in association with their industry representatives. That's one of his published photos in our heading image but I trust he is neither broke nor poor.
Certainly the audience who attended and had him sign copies of his book were enriched.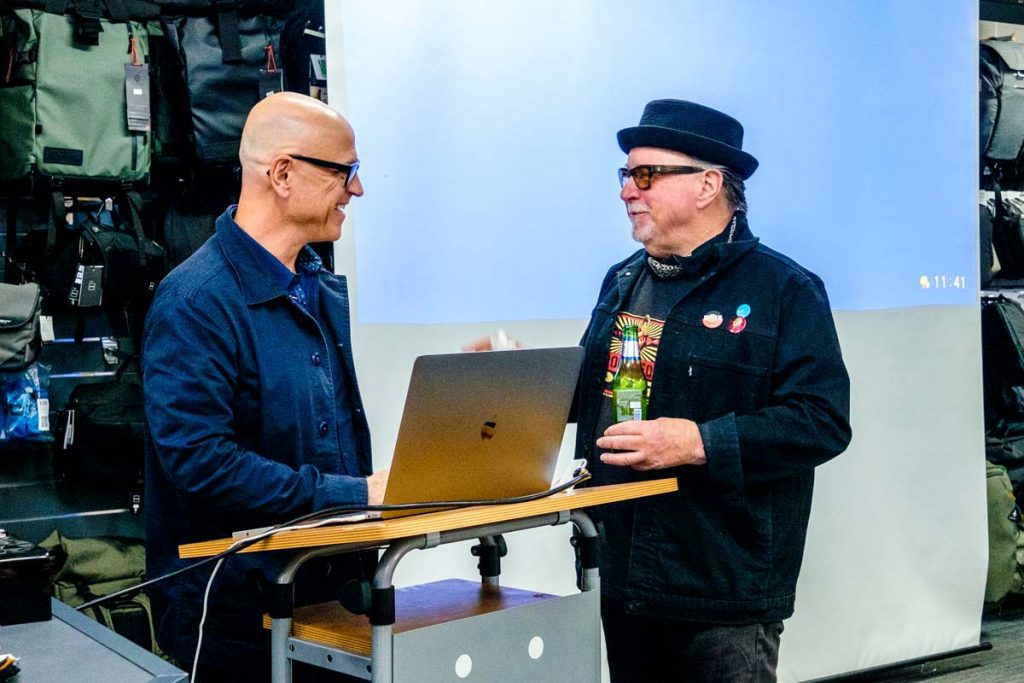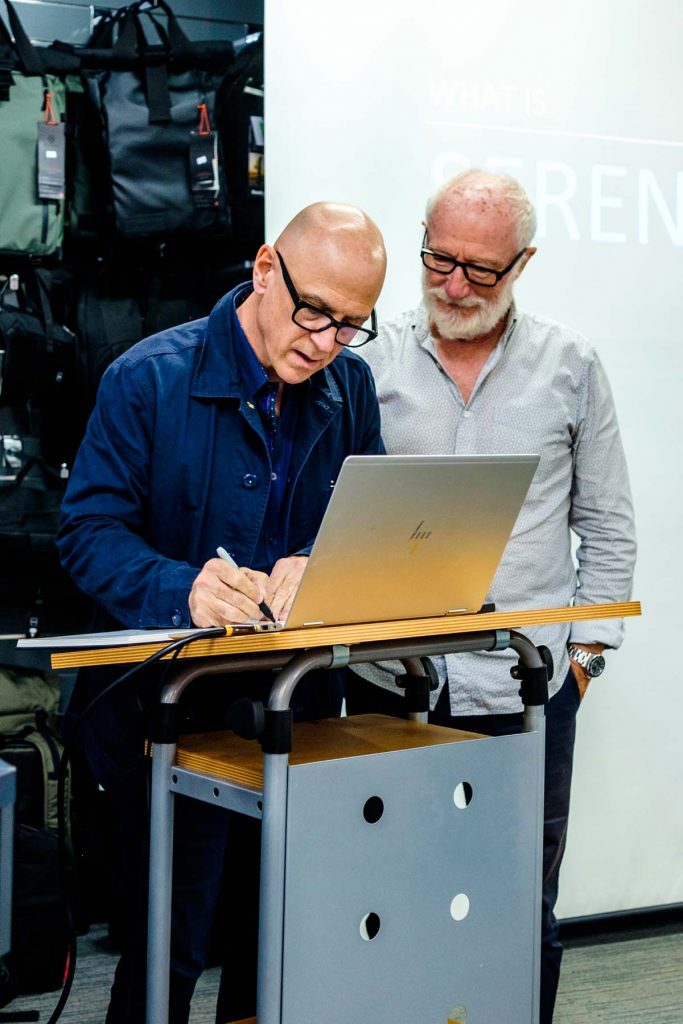 Now all they need do is go out and buy a Leica camera and lens. Or several.
We can help…